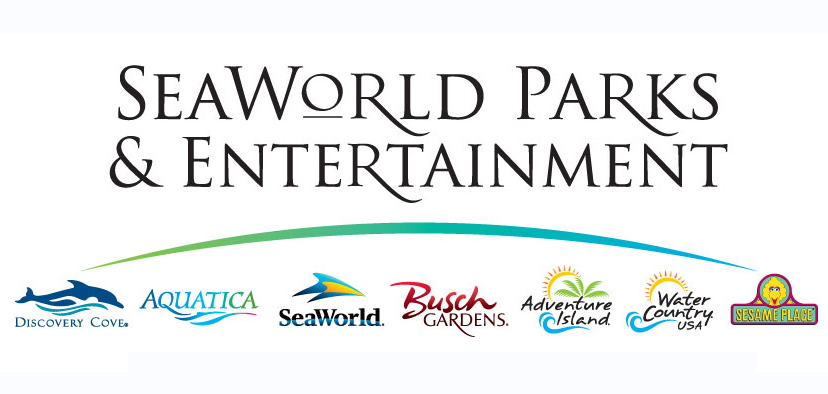 Tuesday, SeaWorld Parks and Entertainment released their second quarter results, as well as the results for the first six months. The results were positive, but not as huge as the last few reports have been. Company wide, attendance was up  0.8%, to 6.5 million guests from the second quarter of 2018. Also up was total revenue, which increased by 3.6%, to $406.0 million from the second quarter of 2018. The biggest increase, and surprise comes from net income increased by 132.0%, to $52.7 million from the second quarter of 2018.
A lot of big factors contributed to the success, most notably, the shift of the Easter holiday, new attractions in all parks which opened on time, and the  repurchase of approximately 5.6 million shares of common stock. That was due to the reclaiming of shares from Zhonghong.
"We are pleased to report another strong quarter of financial results and continued progress towards our 2020 Adjusted EBITDA goal of $475 million to $500 million," said Gus Antorcha, Chief Executive Officer of SeaWorld Entertainment, Inc. "Our second quarter net income of over $52 million and Adjusted EBITDA of over $149 million and our trailing twelve-month net income of over $100 million and Adjusted EBITDA of over $443 million were record-setting results that were driven by both revenue growth and our cost efficiency initiatives."
"As you know, we featured a new ride, attraction and/or event at almost all of our parks this year and guest reception has been positive," continued Antorcha. "Our exciting summer events are currently in full swing including our one-of-a-kind Sesame Parade in Orlando, San Diego and San Antonio, our award winning Electric Ocean event at each of our SeaWorld parks and our Summer Nights event at each of our Busch Gardens parks, giving our guests even more reasons to visit."
"While we are pleased with our second quarter and first six months results, we have the opportunity to do a lot better," continued Antorcha.  "We will continue to refine our pricing and marketing strategies to drive revenue, improve operating efficiencies and increase operating margins and we are confident we will deliver the significantly improved financial results this Company is capable of achieving."
For the first six months, the outlook is even better as the company had huge gains from the same time in 2018.
Here's the breakdown:
Attendance increased by 1.7%, to 9.8 million guests from 2018.
Total revenue increased by 2.9%, to $626.6 million from 2018.
Net income was $15.6 million, compared to a net loss of $40.1 million in 2018.
The only down side that we can see is that admission dollars per capita was flat for the second quarter of 2019, and down 1.4% for the six month period of this year vs 2018. What that means is that SeaWorld parks are still offering major discounts to get people in the gate, which is hurts the bottom line a little. The big difference though is that in park spending is way up. It pretty much means that people are spending the money in park that they saved on ticket deals. That's not a bad thing at all, but it will eventually start to hinder growth of the company as they continue to give discounts and deals. That doesn't seem to be a big issue just yet, as attendance isn't seeing huge double digit increases, but when they do it will definitely need to be something that changes.
Another big question is, how are the summer months going to affect the rest of the year. Reports are suggesting that many of the major theme park companies are down for the summer months so far, with Disney reporting very minimal wait times at Disneyland even with Galaxy's Edge, and Universal ticking up slightly due to the high demand for Hagrid's and Jurassic World. Is SeaWorld fairing any better? The company has rolled out huge programs like Summer Nights and a Summer Concert series. However, adverse weather has been affecting all parts of the country, with hotter than average temperatures and a lot of rainfall in many parts. We'll have to wait until the next report to see if this had any effect on SeaWorld attendance and spending.
Looking forward to 2020, the park chain is looking to have a "roller coaster year" as it's rumored to unveil new coasters at just about every theme park in the chain, with the exception of Sesame Place. A new B&M dive coaster will be unveiled at SeaWorld San Diego, the multi-launched Pantheon will be opening at Busch Gardens Williamsburg, a new wooden coaster at SeaWorld San Antonio, a Rocky Mountain hybrid coaster will be replacing Gwazi, and a new launched coaster will be headed to SeaWorld Orlando. Is this the future of SEAS, and will it work?
Stay tuned for more from SeaWorld, and be sure to get social with us on Facebook and follow along with us on Twitter @BehindThrills for the latest updates!
For our latest theme park videos please be sure to subscribe to us on YouTube!
For more information about SeaWorld, including tickets, visit the official website by clicking here!