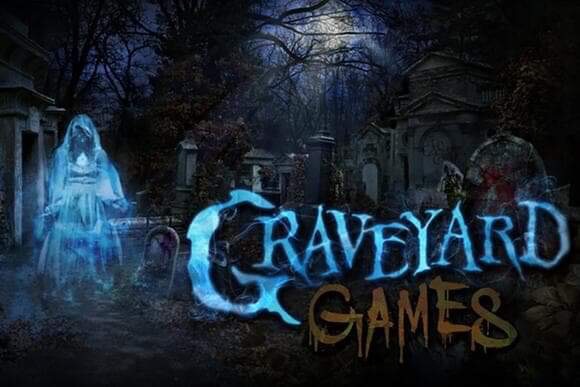 When Universal Orlando does an original Halloween Horror Nights house, it's usually something pretty special. When they do a graveyard house, it's pretty amazing. Last years "Carnival Graveyard" was a gorgeous spectacle of a house. 2011's Winters Night was flat out one of the best HHN houses of all times. Now comes yet another Graveyard house, and I'm all ears!
This year, HHN 29 will play Graveyard Games.
Here's the rundown:
Enter the gates of a cemetery in the dead of night, where disrespectful teens have awakened vengeful spirits. Ghosts rise to torment those who disturbed them. Skeletal beings send fear into your bones. The rictus smiles of ghastly apparitions match the screams frozen on your face. Don't be caught dead here after dark.
We don't know EXACTLY what to expect (when do we ever), but I'm hoping for an amazing and immersive experience with this new house on the level of the past "Graveyard" experiences.
Pressure's on HHN.
HHN 29 kicks off in less than a month, on September 29th. Graveyard Games makes for 9 with one more maze announcement to go. It joins US, Killer Klowns, Ghostbusters, Stranger Things, Universal Monsters, Nightingales, Depths of Fear and Yeti: Terror if the Yukon.
We also have scare zones and shows left. Tick tock.
Stay tuned for more from Halloween Horror Nights, and be sure to get social with us on Facebook, Twitter, and Instagram @BehindThrills for the latest updates!
For our latest theme park videos please be sure to subscribe to us on YouTube!
For more information about HHN, including tickets, visit the official website by clicking here!