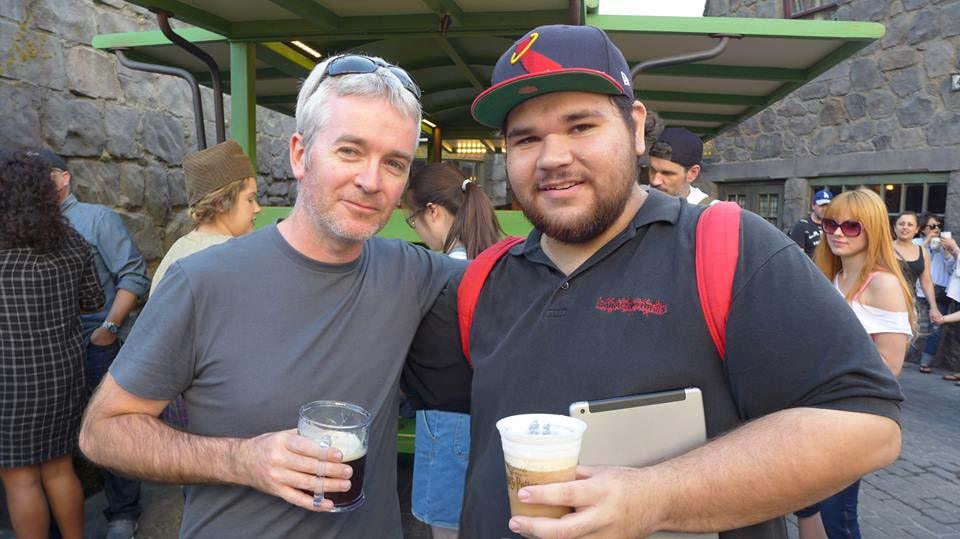 Hey BTT fans, My name is Kyle, some of you may recognize my name at the top of many of the west coast related articles, videos etc. The past 8 years I've had the incredible opportunity of covering Southern California theme parks and events for my amazing friends Erik and Rachael. Without them and the amazing opportunities BTT has given me, I would not be the same person I am today.
This whole journey started when The Wizarding World was announced to be coming to Hollywood all the way back in 2011. I was contacted by a mutual friend saying that BTT was interested in having someone cover for the site on the West coast. Me, being the huge theme park nerd that I am, jumped at the opportunity to do so, and through an insane amount of hard work and dedication finally earned the privilege of attending the grand opening ceremony in Hollywood in 2016 with many of the new friends I had made during my time at BTT.
It's not something I will ever forget.
I'm sad to say that I will no longer be writing or covering for BTT anymore, but am very excited to pursue a new adventure where I can continue to celebrate my love for all theme parks. I still have not met Erik or Rachel in person and hope that when I do we can reflect over this journey and all the incredible things we've accomplished as well as geek out over the mutual love of the parks that brought us together. They're good people and I wish them nothing but success in the years to come.
Thanks for your continued support, it means the world to me.
Best, Kyle P.
If you wish to follow Kyle's new theme park endeavors, be sure to follow along at E-Ticket Insight.