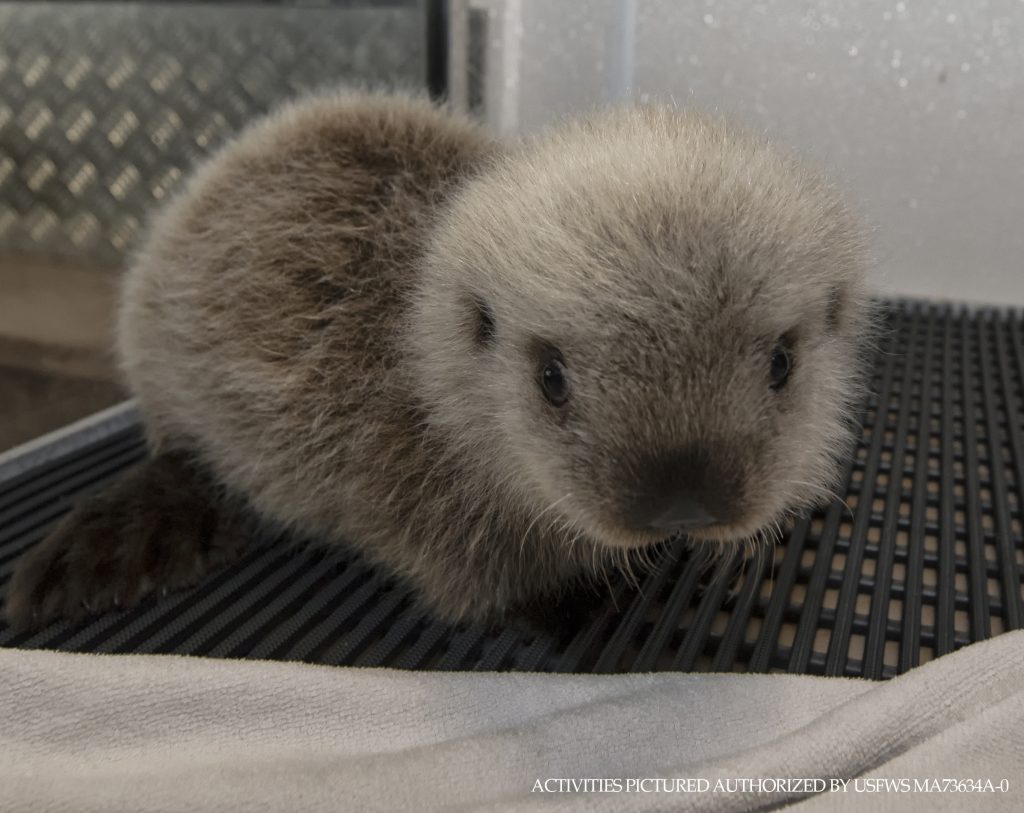 If you love furry marine mammals, you otter love this heartwarming rescue story!
SeaWorld San Diego's newest family member comes in the form of Cinder, a five-week-old female northern sea otter pup. Cinder was found orphaned and stranded in a strong current near Homer, Alaska, on August 18th. The five-pound pup was initially taken to the Homer Vet Clinic before being transferred to the Alaska SeaLife Center in Seward, Alaska. Arriving at the Alaska SeaLife Center dehydrated and underweight, Cinder quickly learned to feed from a bottle and her condition stabilized.
Cinder was deemed non-releasable by the U.S. Fish & Wildlife Service, and SeaWorld San Diego was chosen to be her forever home. She arrived on Saturday, September 7th and has been stealing visitors' hearts ever since. The pup receives round-the-clock care at the park's sea otter nursery from the SeaWorld Rescue and veterinary team. According to veterinarians, her condition is good and she is adjusting well to her new home.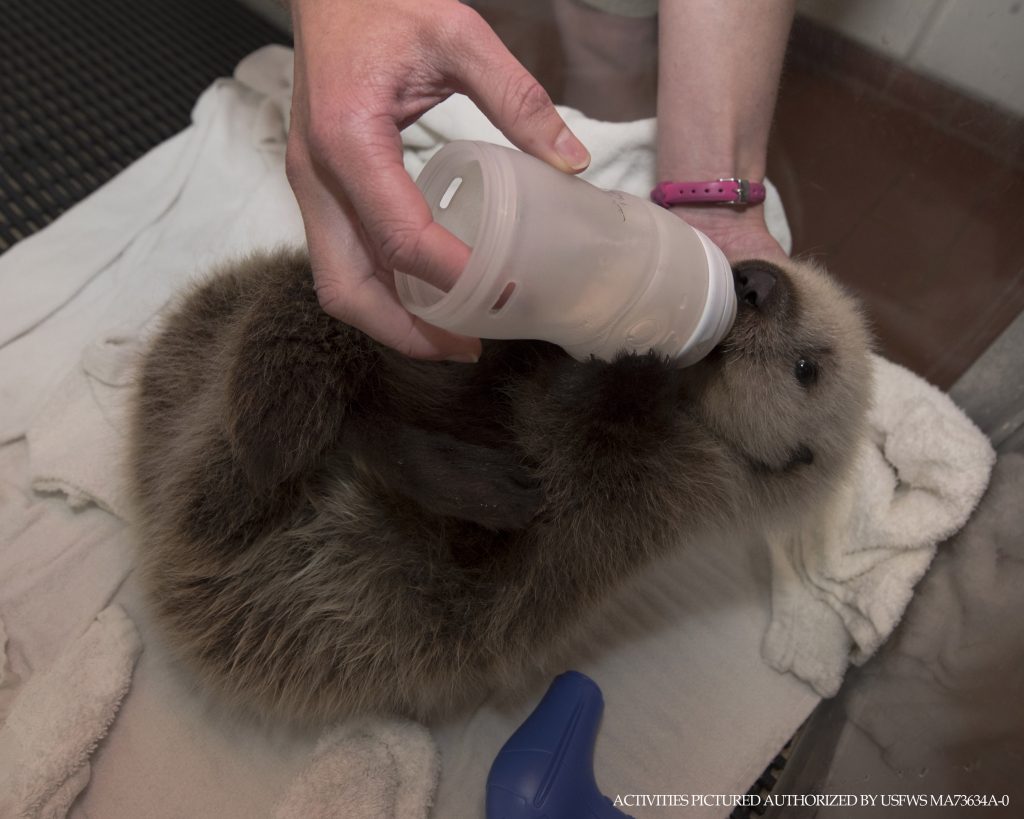 Cinder now weighs 8½ pounds and is currently the smallest sea otter at Otter Outlook. However, that will soon change. Female northern sea otters can get as large as 72 pounds, whereas SeaWorld's four southern sea otters – Coco, Mocha, Pumpkin and Clover – weigh an average of 50 pounds. These otters came to SeaWorld, also as rescued pups, as part of Monterey Bay Aquarium's Sea Otter Program, after they were deemed non-releasable by U.S. Fish and Wildlife Service.
Cinder's diet consists of a specialized baby otter milk formula that is fed to her every three hours. Since Cinder was orphaned, the park's animal care staff must now act as her surrogate mother by teaching her how to swim and groom herself.
Cinder currently resides at the Sea Otter Nursery, but she will eventually be introduced to SeaWorld's four other resident female sea otters who range in age from five to nine years old. Otters that remain in human care at zoological facilities like SeaWorld play a vital role as ambassadors for their wild counterparts. Both northern and southern sea otters face threats including oil spills, entanglement in fishing nets, and diseases.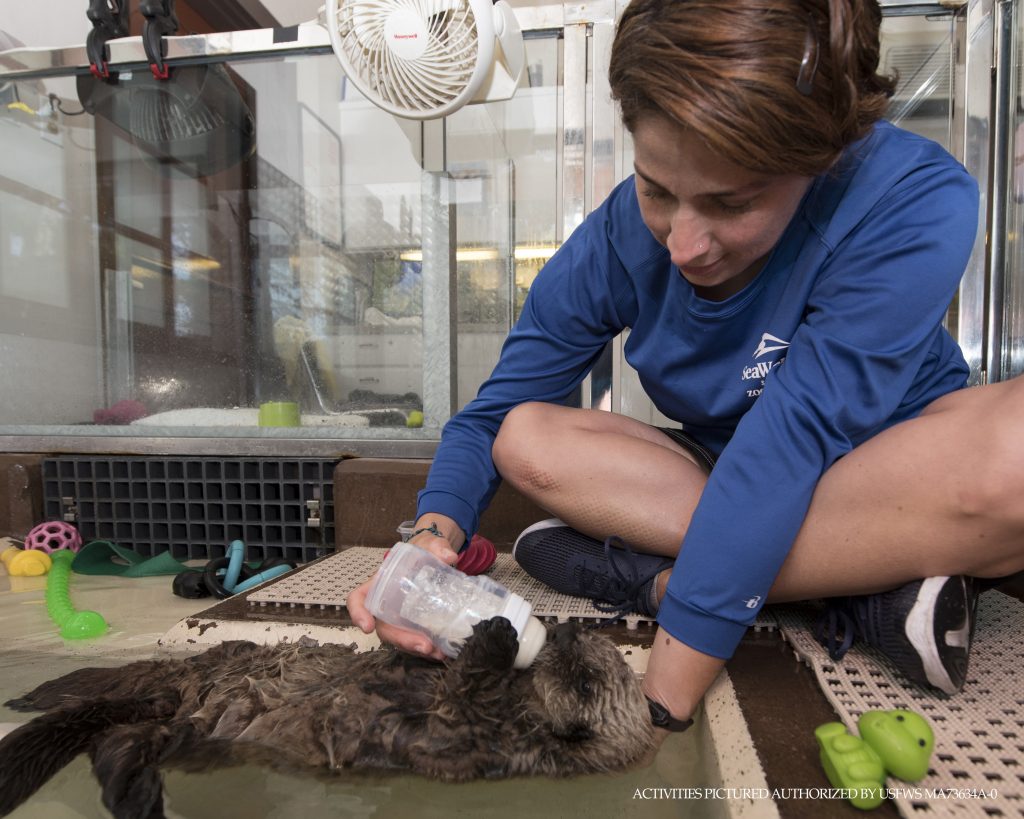 From now until September 28, 2019, you can catch special presentations of SeaWorld's otters during Sea Otter Awareness Week. Throughout the year, but especially during Sea Otter Awareness Week, park visitors have the opportunity to learn about the vital role sea otters play in the near-shore ecosystem and ways they can help protect them.
During specified times throughout the day, keepers provide enrichment to the adult sea otters while sharing with guests information about their adaptations and about ways they can help otters in the wild. During the presentation, the otters forage for food — including shrimp, mussels and clams – mimicking their natural behavior in the wild.
In addition to otter presentations in the main pool, guests can also peek through the window of the otter nursery to get glimpses of Cinder periodically throughout the day, as SeaWorld's experts bottle feed her every three hours. Cinder will eventually be introduced to SeaWorld's four other resident female sea otters.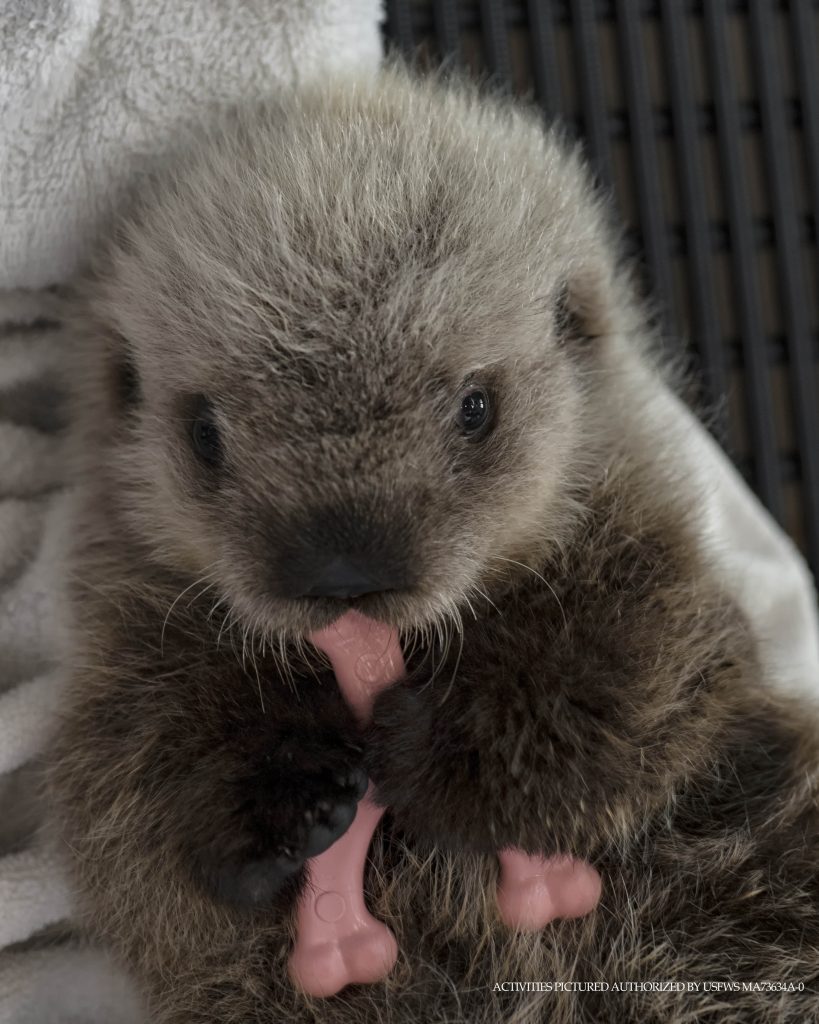 SeaWorld San Diego and the Alaska SeaLife Center have had a long partnership and have collaborated together on several marine animal rescue and rehabilitation projects. In fact, SeaWorld Orlando's 2020 roller coaster, Ice Breaker, is being built in partnership with the Alaska SeaLife Center. Educational signage in the ride's queue and theming will bring the plight of Alaska's fragile ecosystems to light for the park's visitors.
So far in 2019, SeaWorld has come to the aid of 841 ill, injured or stranded marine animals (167 California sea lions, 19 northern elephant seals, eight harbor seals, eight fur seals, five dolphins, one sea turtle and 633 marine birds). SeaWorld San Diego alone has rescued more than 20,000 animals over the last 55 years and SeaWorld parks as a whole have rescued more than 35,000.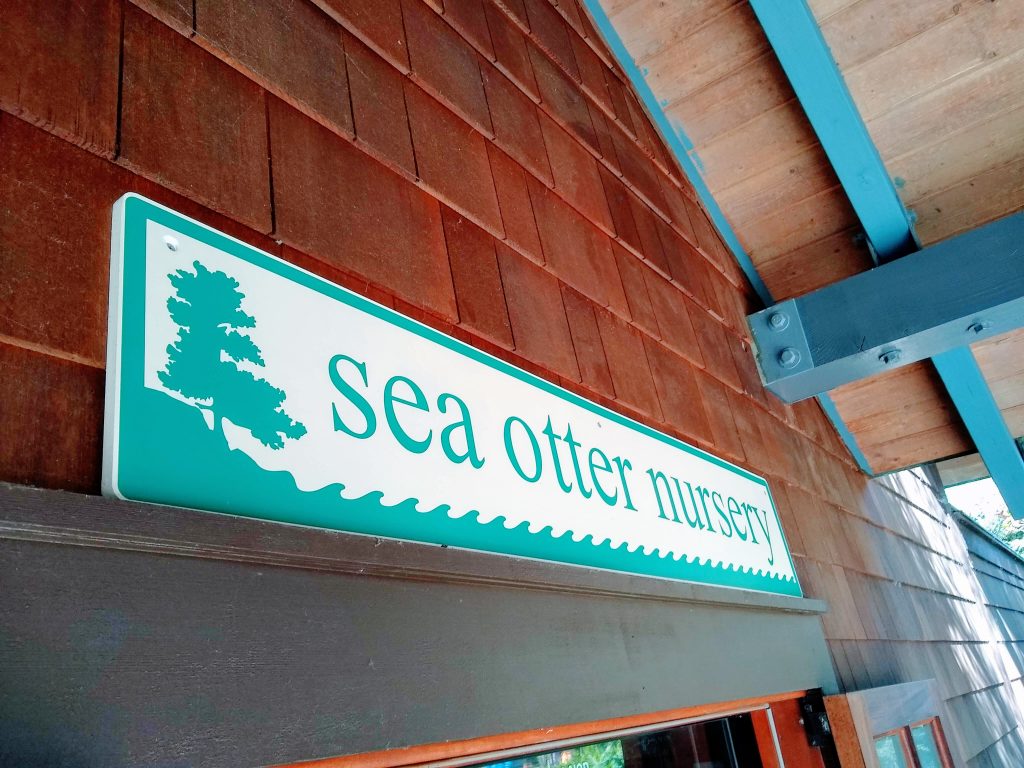 Stay tuned for more from SeaWorld, and be sure to get social with us on Facebook and follow along with us on Twitter @BehindThrills for the latest updates!
For our latest theme park videos please be sure to subscribe to us on YouTube!
For more information about SeaWorld San Diego, including tickets, visit the official website by clicking here!