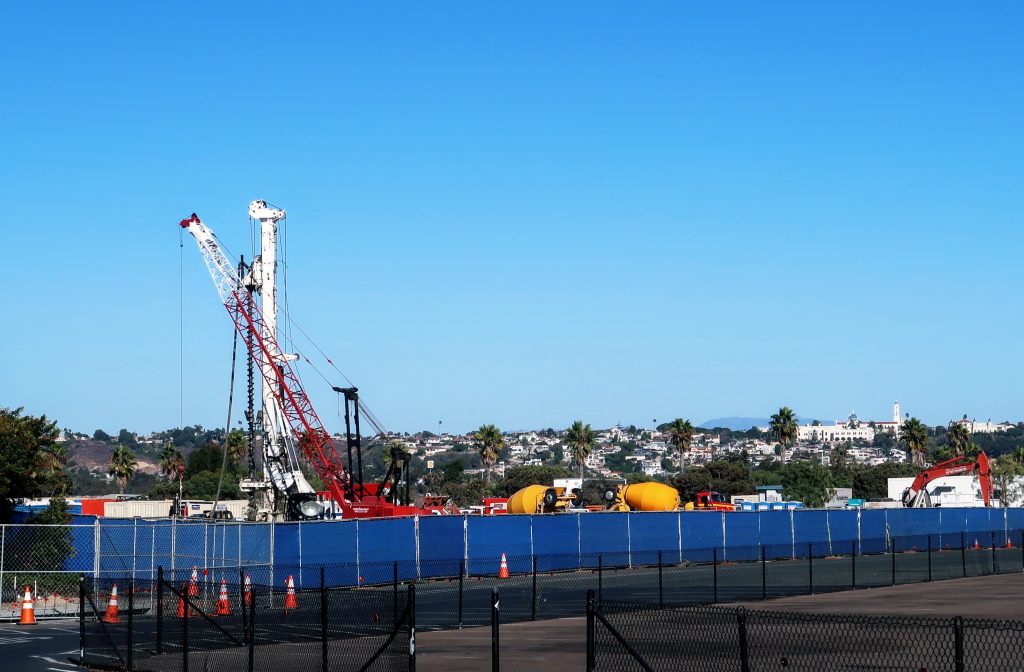 SeaWorld San Diego's 2020 Dive Coaster is preparing to go vertical, as pieces of track have already begun to show up onsite.
Over the past few months, work has focused on prepping the former parking lot area and pouring footers, which are the concrete and rebar structures that keep the ride bolted to the ground. In the last few weeks, smaller supports for the ride's exit ramp seem to have been poured, and the larger footers for the ride's supports are in the process of being dug and poured.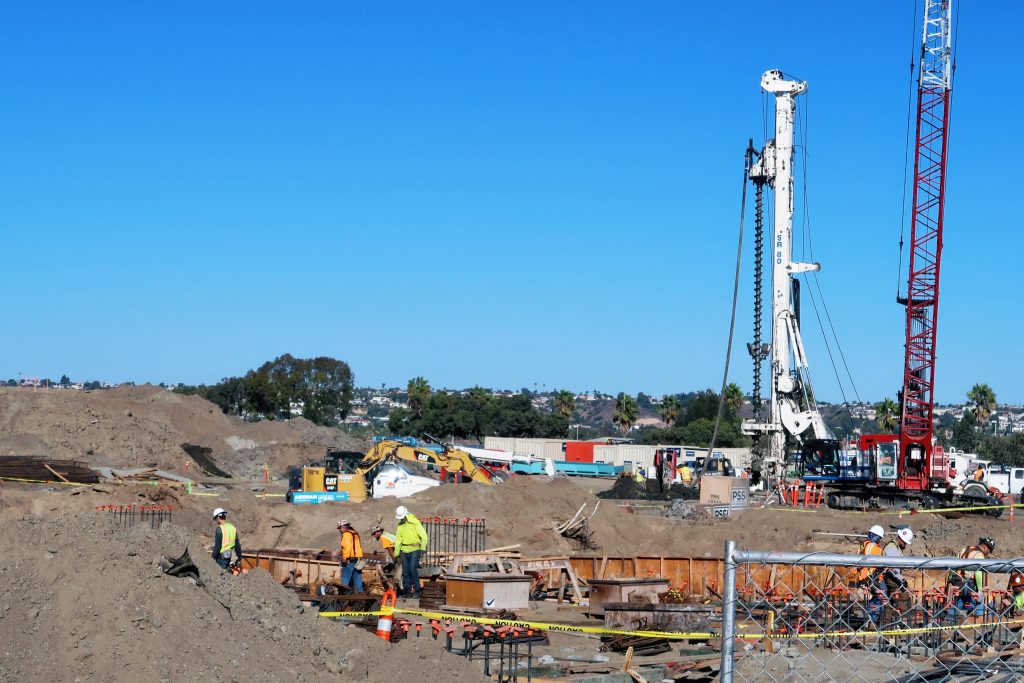 The beautiful box-spined track from Bolliger & Mabillard (B&M) has been spotted in the Northeastern corner of the work site, which means that the park hopes to start installing actual supports in the near future. The supports will be a darker shade of blue while the track will be a lighter turquoise. This complement of colors will look spectacular up-close.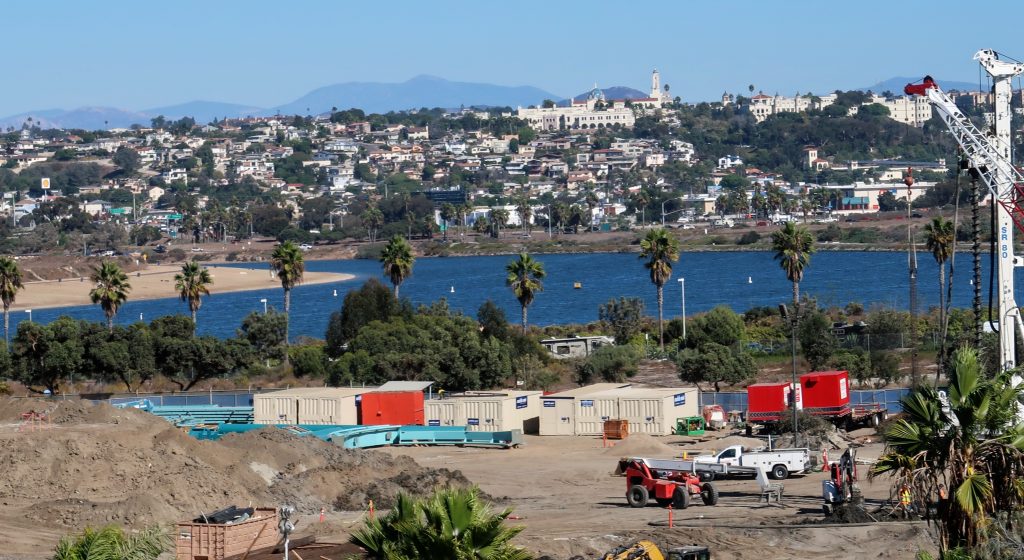 According to sources, the pace of construction is about to significantly ramp up in the next few weeks as all permits have now been finalized. Although Electric Eel didn't begin vertical construction until late November 2017, the Dive Coaster will require more time to construct as it requires many more footers and features more track than its counterpart.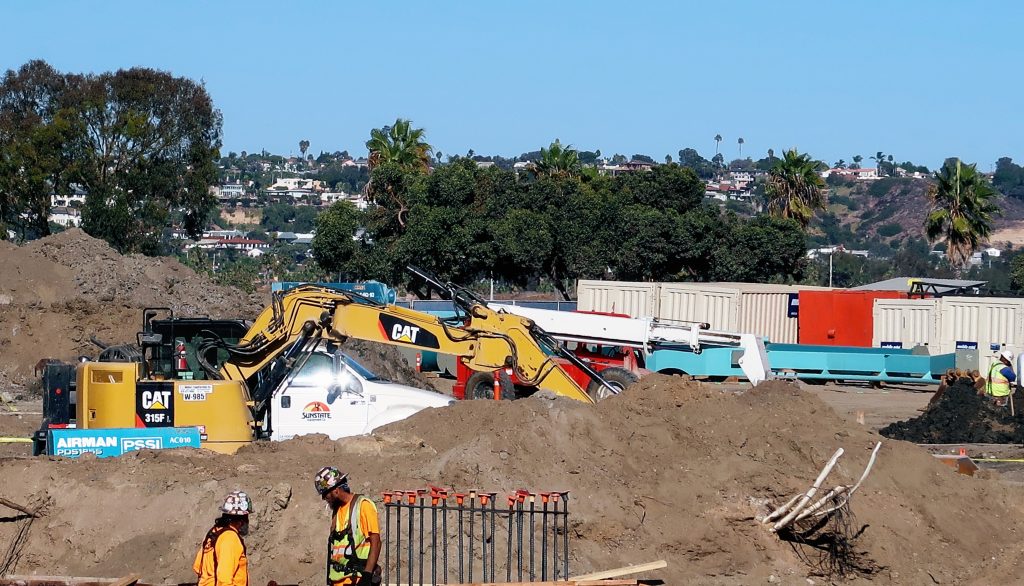 SeaWorld San Diego's 2020 Dive Coaster is the only remaining coaster to be completely announced by the SeaWorld Entertainment chain. Although the park announced the project as "Mako" earlier this year, we have reason to believe that the name "Mako" has been scrapped. Although we're not exactly sure when the park will release the official name of the coaster, it's nice to have a bit of suspense considering that we've known almost everything about this project from the beginning.
We can't wait to hopefully see the themed trains for this coaster around November 18th, which is the first day of the IAAPA convention in Orlando. SeaWorld is on track to dominate the show floor, with one of their coasters being displayed at almost every major manufacturer. You can expect to see the trains for this project, as well as Iron Gwazi, Pantheon, Ice Breaker, and Texas Stingray in just a few weeks!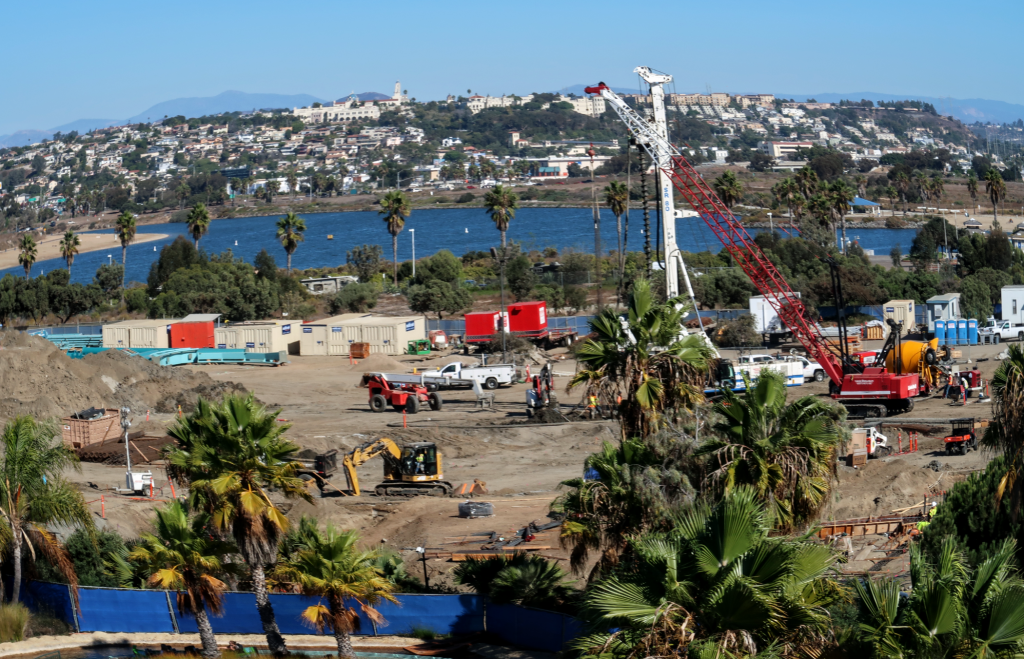 Stay tuned for more from SeaWorld, and be sure to get social with us on Facebook and follow along with us on Twitter @BehindThrills for the latest updates!
For our latest theme park videos please be sure to subscribe to us on YouTube!
For more information about SeaWorld San Diego, including tickets, visit the official website by clicking here!