SeaWorld San Diego had the unique opportunity of announcing the birth of two bottlenose dolphin calves on October 17, 2019. After 12-month gestational periods, the calves were born to bottlenose dolphins named Malibu on Wednesday, Oct. 16, 2019 at 3:50 p.m. and Maggie on Thursday, Oct. 17, 2019 at 1:14 a.m. According to park veterinarians and trainers, the mothers and babies appear to be in good health and are swimming together and bonding.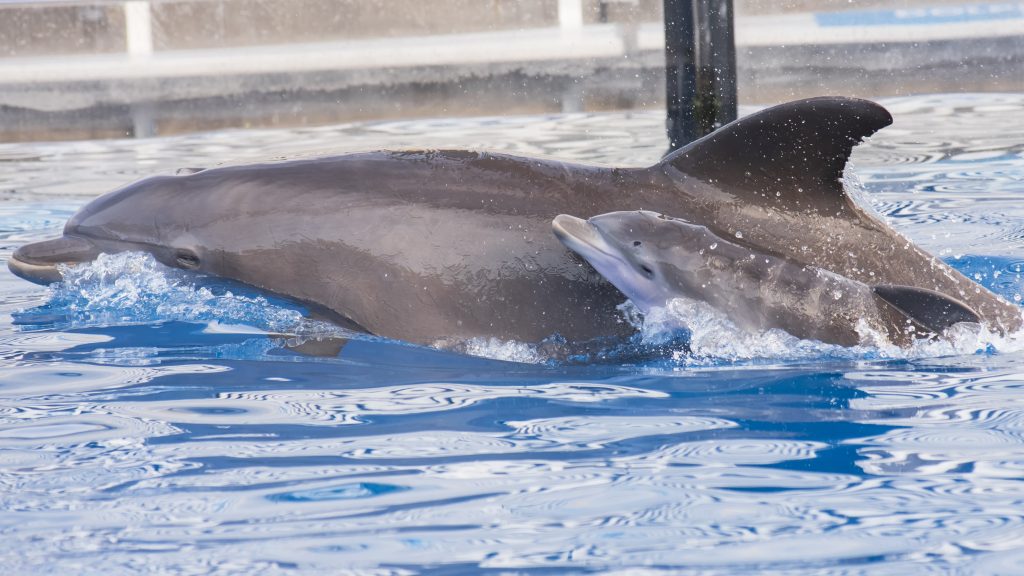 Malibu is a 21-year-old bottlenose dolphin weighing approximately 475 pounds. This is her second calf. Her first calf, Kali, was born in 2009 and is also living at SeaWorld with her nurturing mother. Malibu has also been very supportive of other dolphin mothers and calves at the park. Maggie is a 16-year-old bottlenose dolphin weighing approximately 425 pounds. This is her first calf.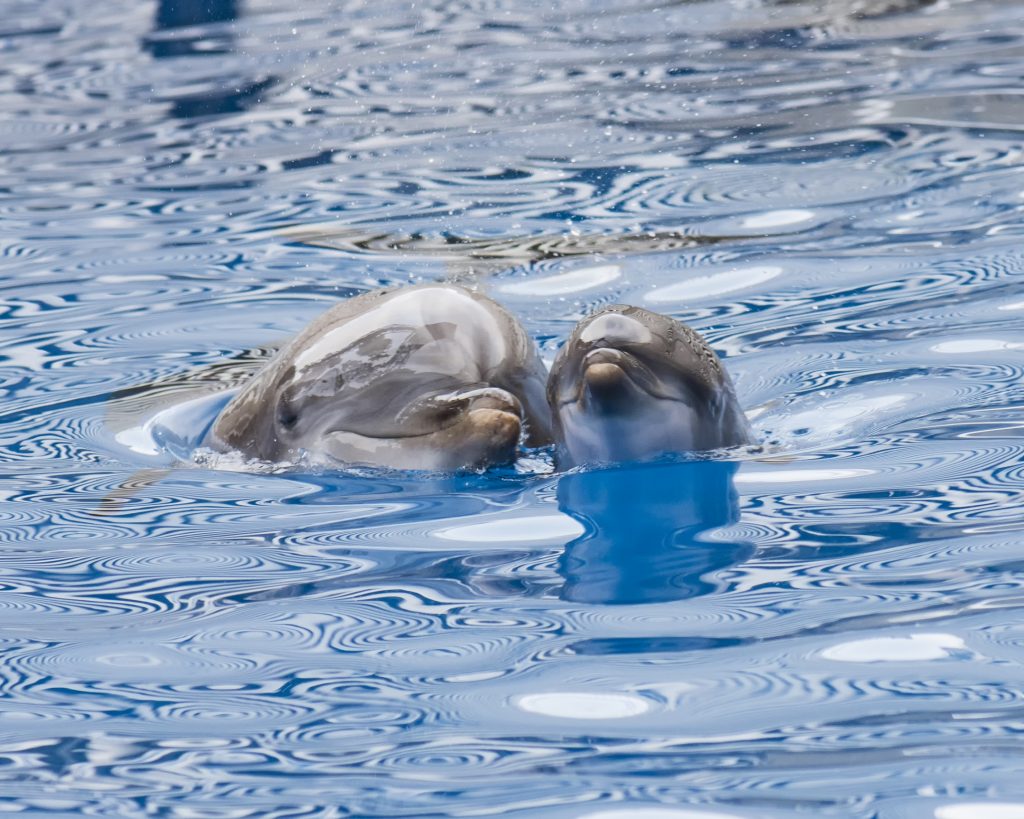 As with any animal birth, the first few days are critical. SeaWorld veterinarians will monitor the mothers and babies around the clock, documenting respirations and nursing frequency.  The calves are estimated to weigh approximately 40 pounds. The genders will be determined in the coming weeks, so stay tuned for future updates!
Stay tuned for more from SeaWorld, and be sure to get social with us on Facebook and follow along with us on Twitter @BehindThrills for the latest updates!
For our latest theme park videos please be sure to subscribe to us on YouTube!
For more information about SeaWorld San Diego, including tickets, visit the official website by clicking here!