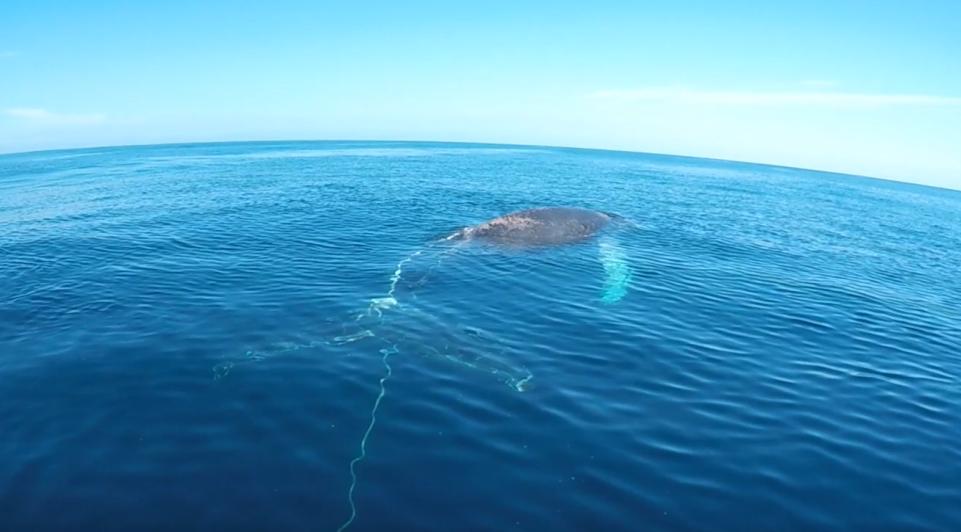 SeaWorld's Rescue Team successfully disentangled a 35-foot humpback whale that was being weighed down by six pots and approximately 900 feet of rope on Friday, Nov. 22, 2019. Lacking the ability to swim freely and forage for food, the whale would have died had it not been disentangled. Once the fishing gear was removed, the whale was observed swimming in a northwesterly direction.
The whale was spotted late Thursday by a local birdwatcher. The SeaWorld Rescue Team was able to get on the water to assess the situation early Friday morning and then cut the whale free. The four-hour disentanglement effort took place approximately one mile from the Scripps Pier, starting at about 9:30 a.m., with the whale swimming free at 1:30 p.m.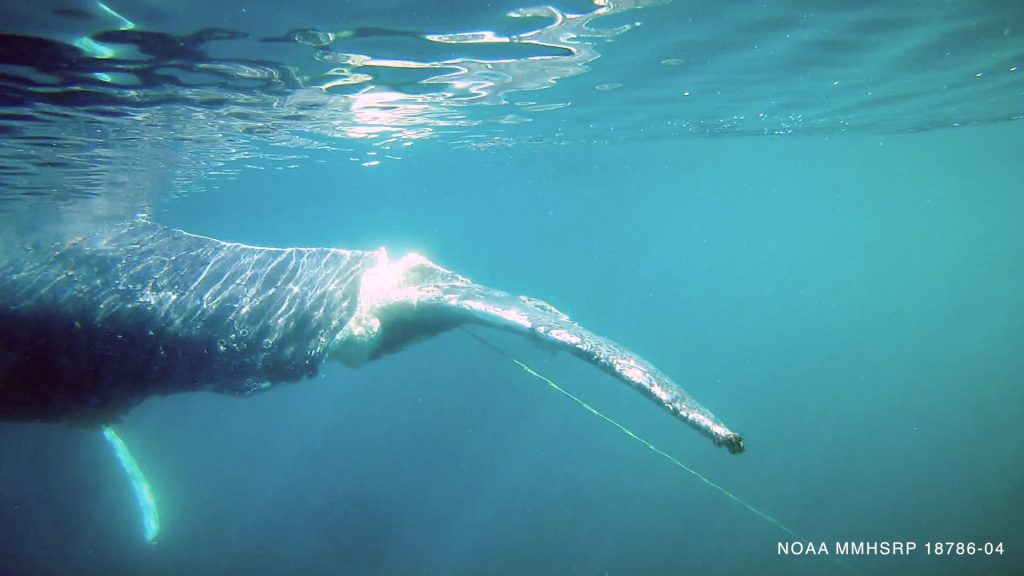 SeaWorld would like to thank local lifeguards, Gary Nunn (the bird watcher who first spotted and reported the whale) and the crew of the fishing vessel McGhee Marie who helped SeaWorld retrieve the gear from the ocean.
SeaWorld's Rescue Team has specific large-whale entanglement response training and works under the authority of National Marine Fisheries Service, the government agency that oversees the Marine Mammal Health and Stranding Response Program (NOAA MMHSRP 18786-04).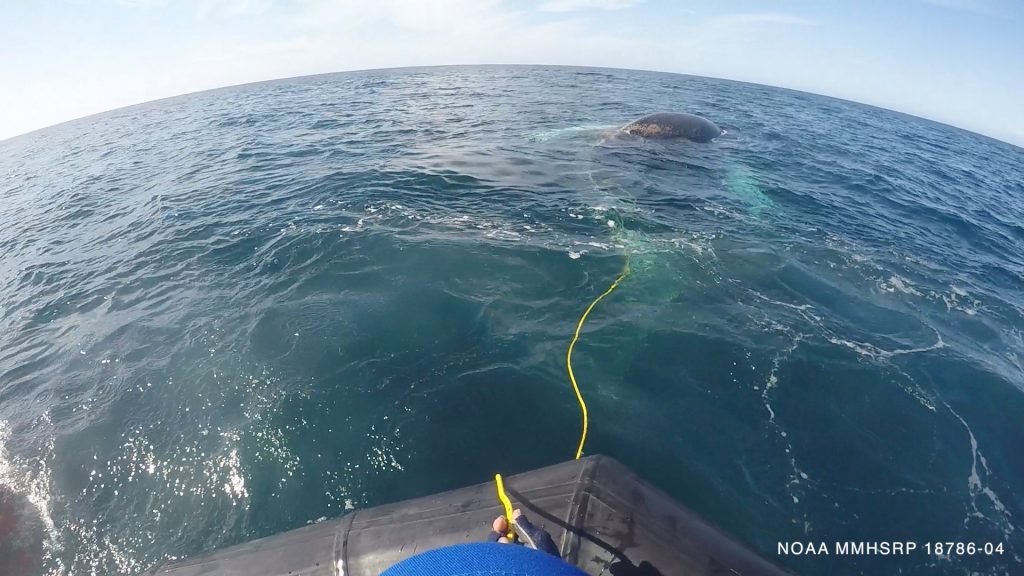 The team is also part of the larger network that is directly involved with NOAA Fisheries and California Department of Fish & Wildlife. They hope that information gained from this incident will assist in helping prevent large-whale entanglements in the future.
SeaWorld as a company recently reached an impressive milestone of 36,000 rescues over the last 55 years. SeaWorld San Diego alone has rescued more than 20,000 of those animals, which include sea lions, seals, dolphins, whales, turtles and birds. The goal with every animal is to rescue, rehabilitate and return it to the wild for a second chance at life.
Thank you to all the SeaWorld rescue team members that were able to save this animal! We appreciate the work you do!