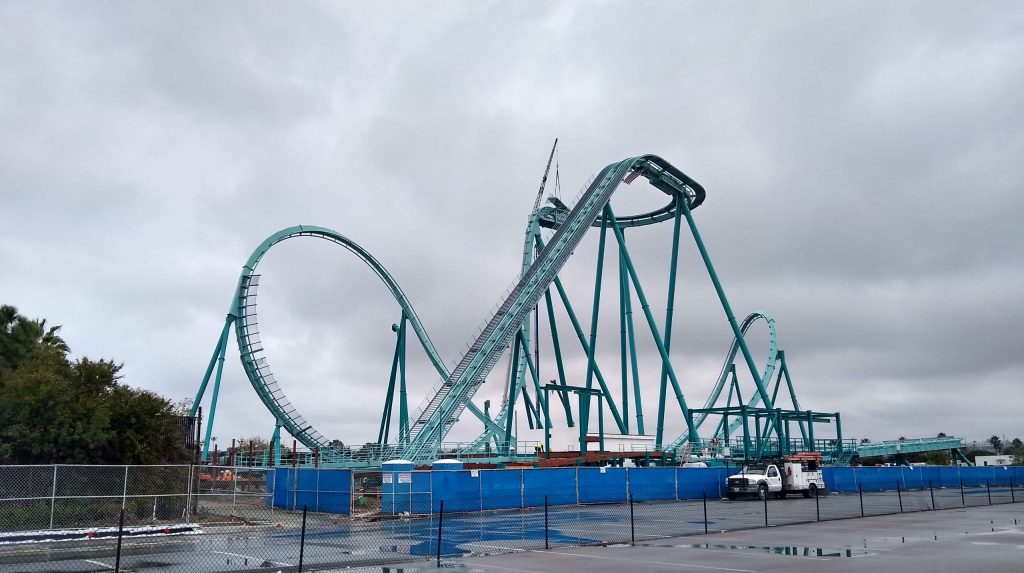 As January 2020 comes to a close, all of SeaWorld Entertainment's coasters are finishing up construction. Texas Stingray is already testing, Pantheon and Ice Breaker are finishing up trackwork, and Iron Gwazi is coming together beautifully. The same can be said about SeaWorld San Diego's 2020 coaster, Emperor. In just a few short months, construction crews erected the lift hill, brake run, vertical drop, Immelman loop, and hammerhead turn. Let's take a look at everything that's happening around the construction site.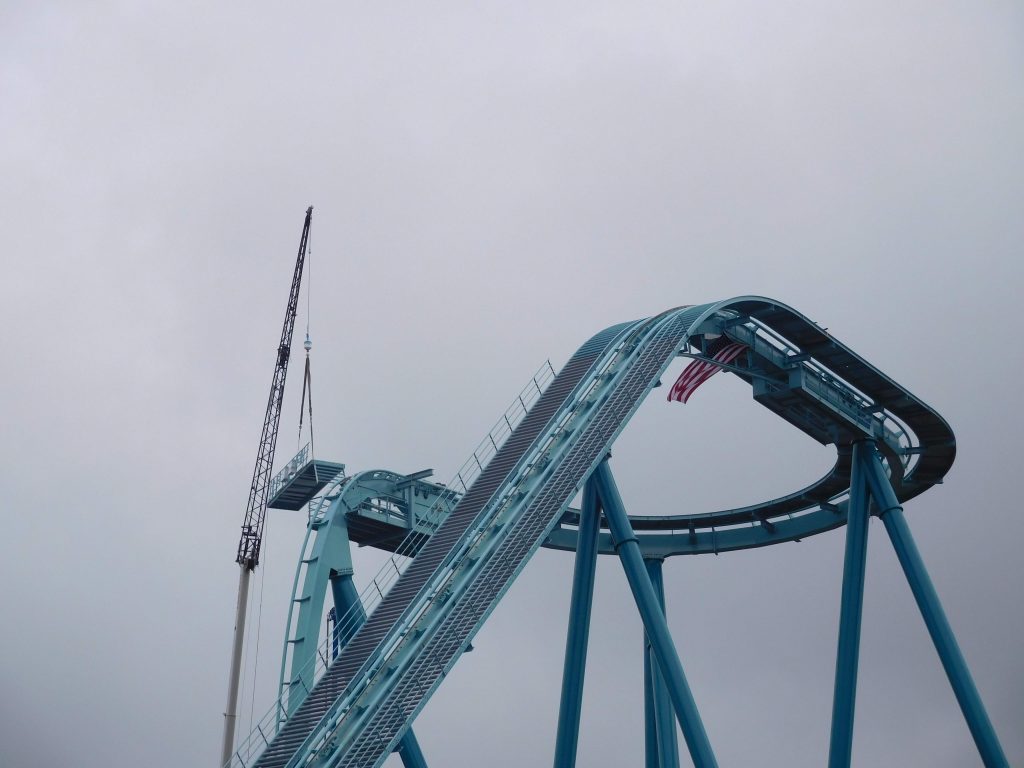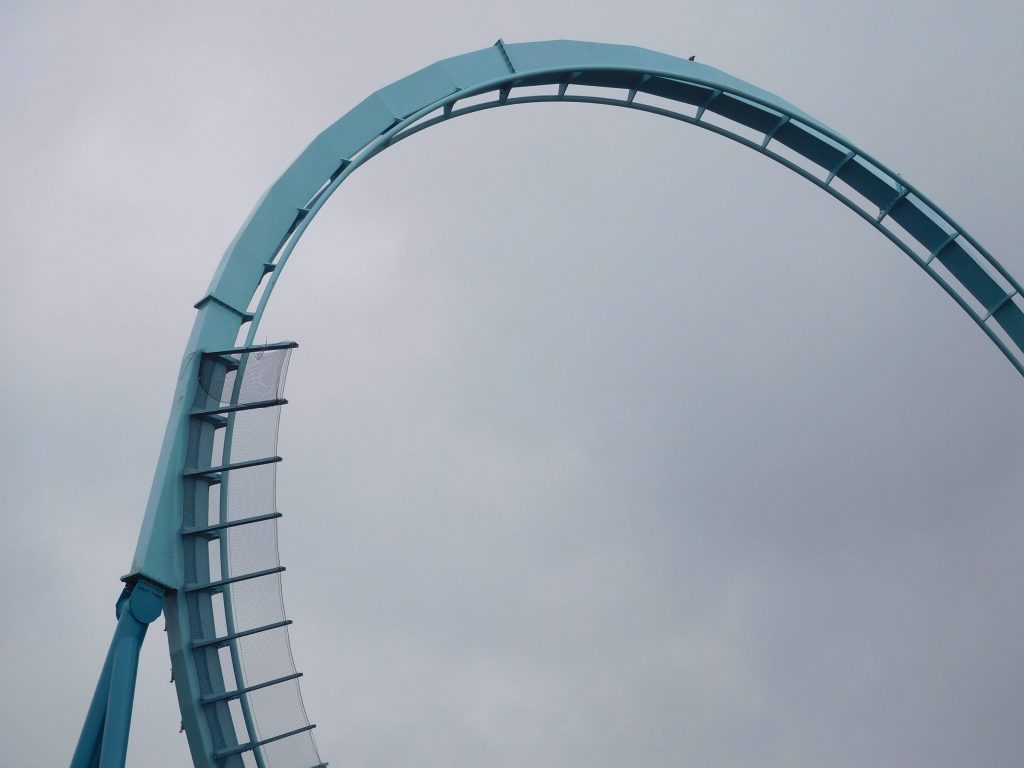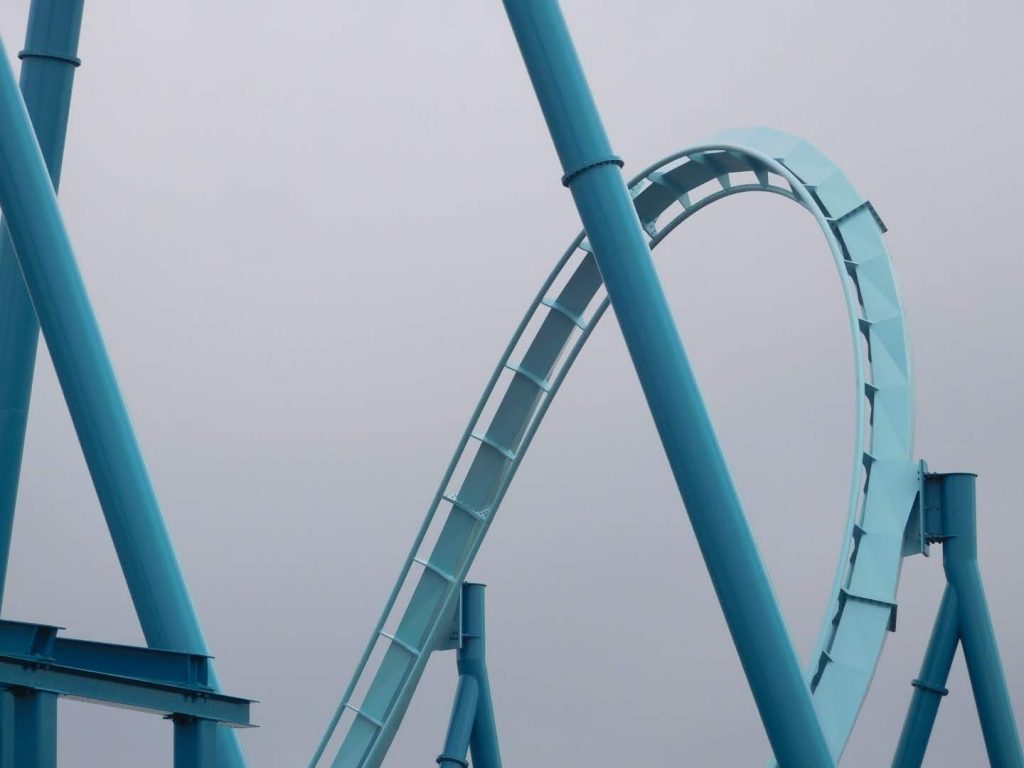 The vertical drop is in place and can be seen from almost everywhere in the park. The following elements, namely the Immelman loop and hammerhead turn, have also been completed. The Immelman has been adorned with safety nets to catch falling loose articles from riders and looks absolutely intimidating. The hammerhead turn will also be an interesting element, as it appears to be much more banked than most hammerheads, possibly approaching inversion territory.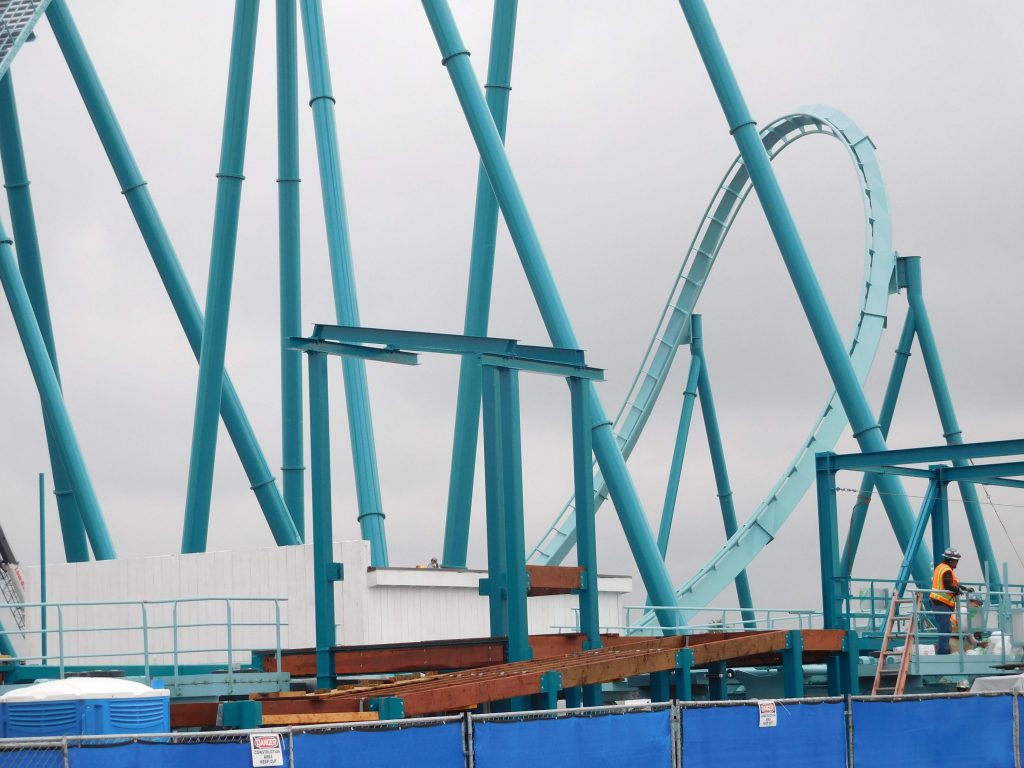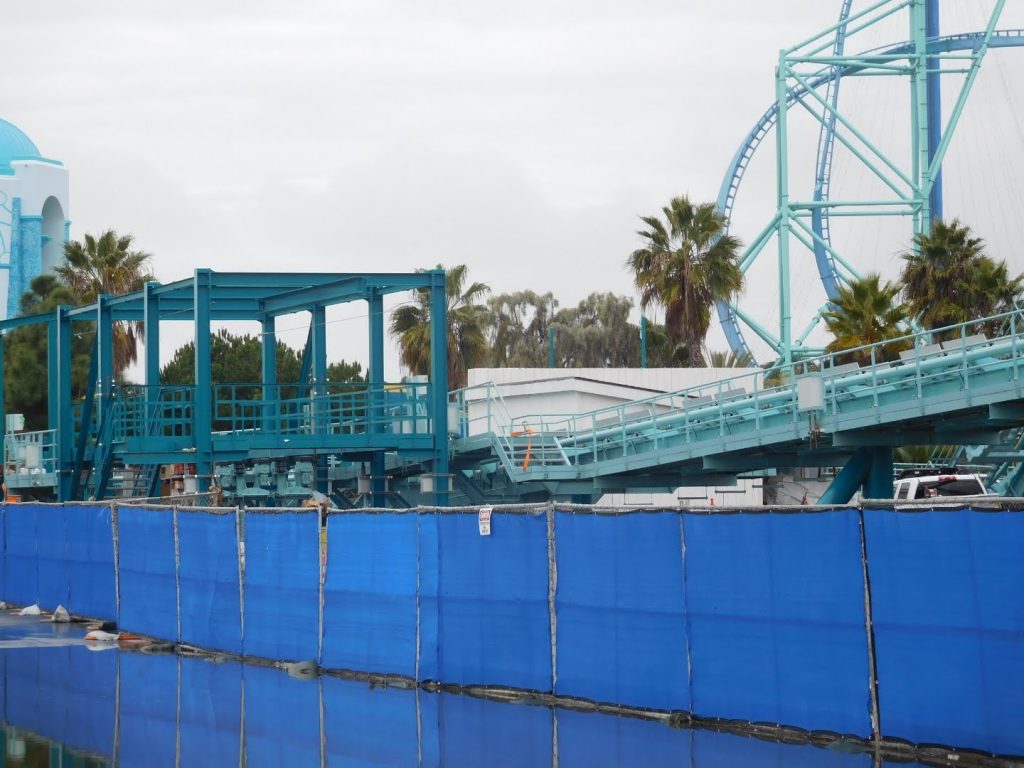 The coaster's station and maintenance areas are coming together nicely. Not much work has been done over the last few weeks except for the placement of the ride's exit ramp, but work on these structures will likely ramp up after the completion of track work.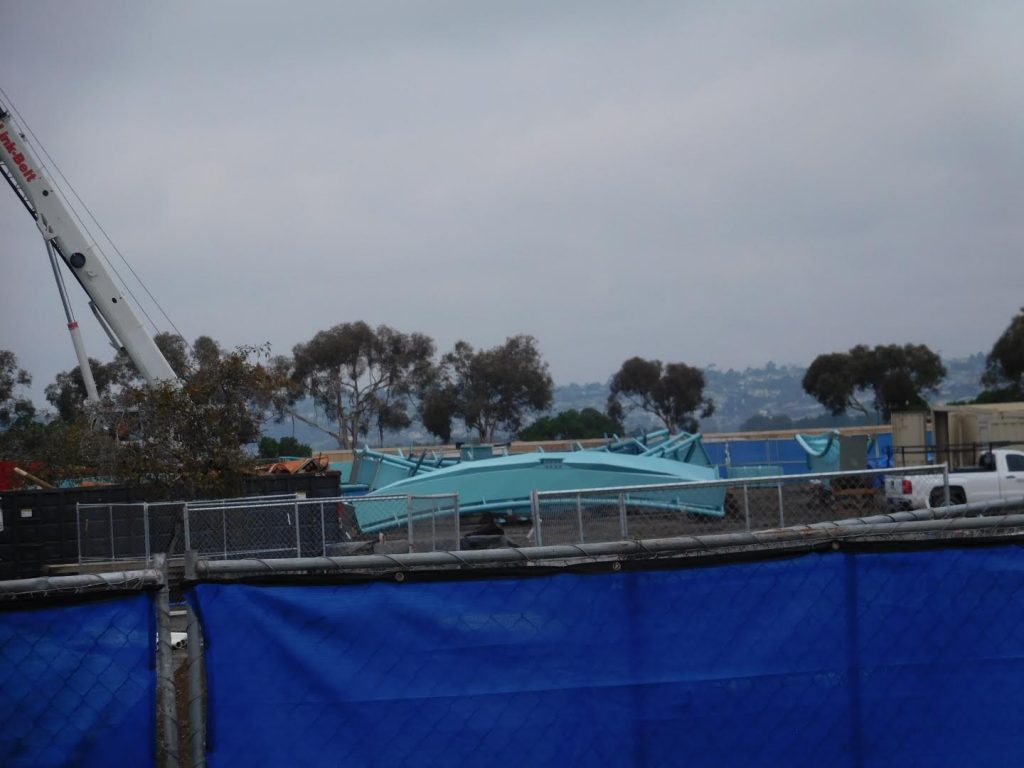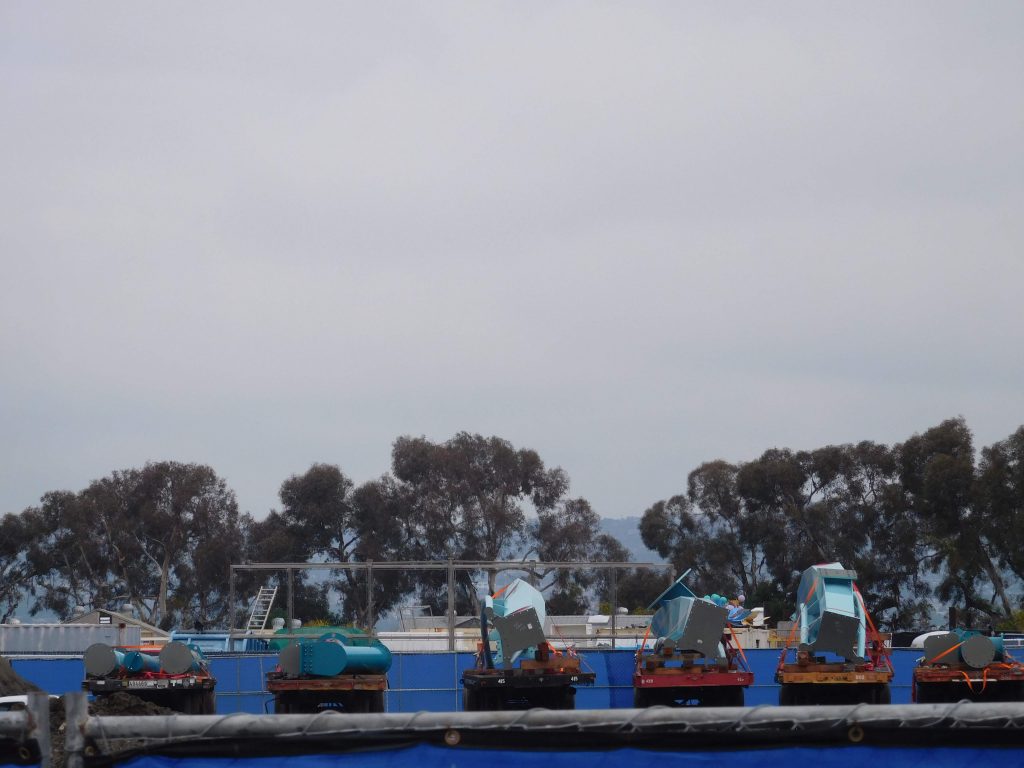 Speaking of track, it seems that most, if not all of the remaining track pieces have been delivered, as evidenced by a row of flatbed trailers sporting pieces of shiny-blue B&M track.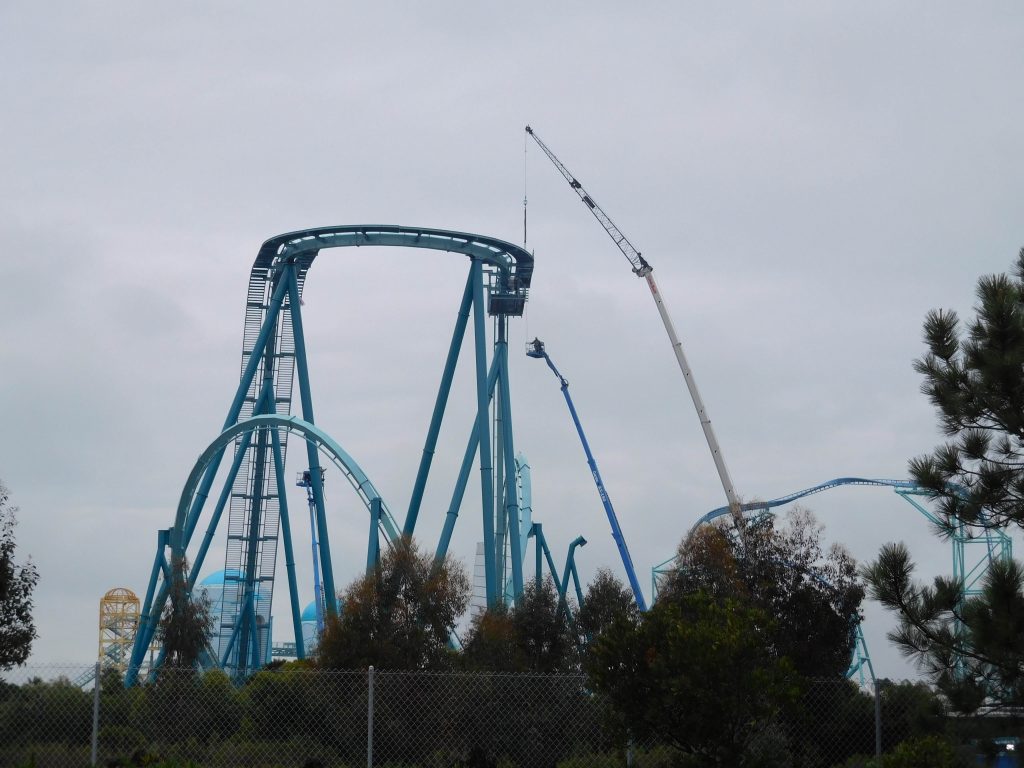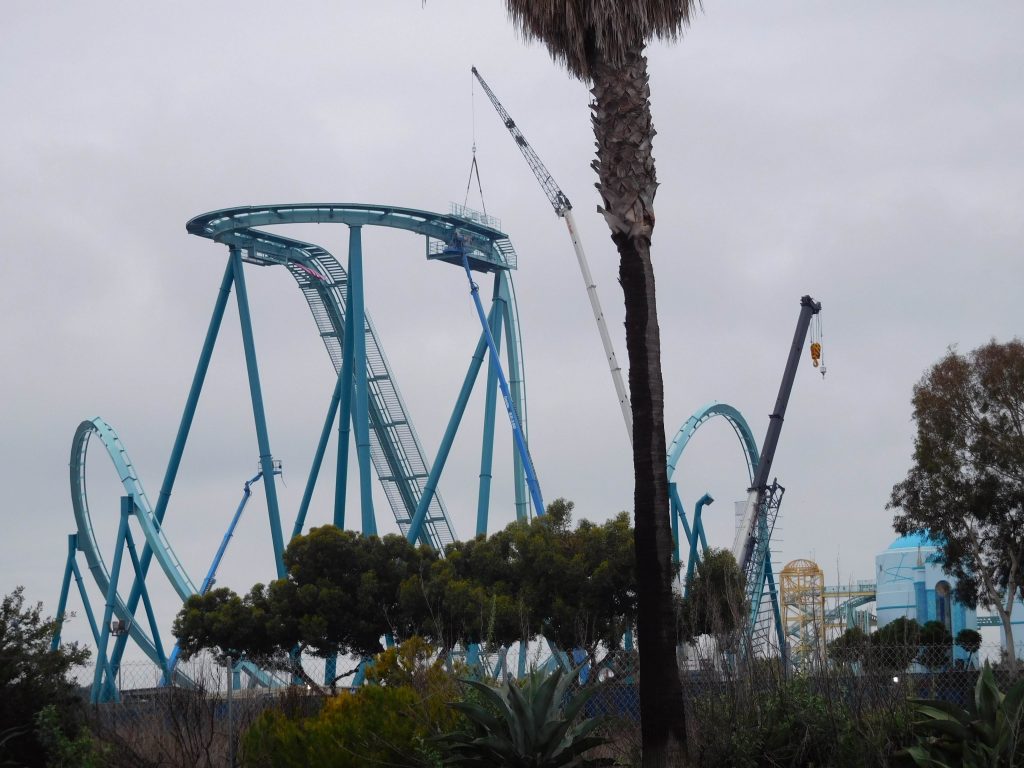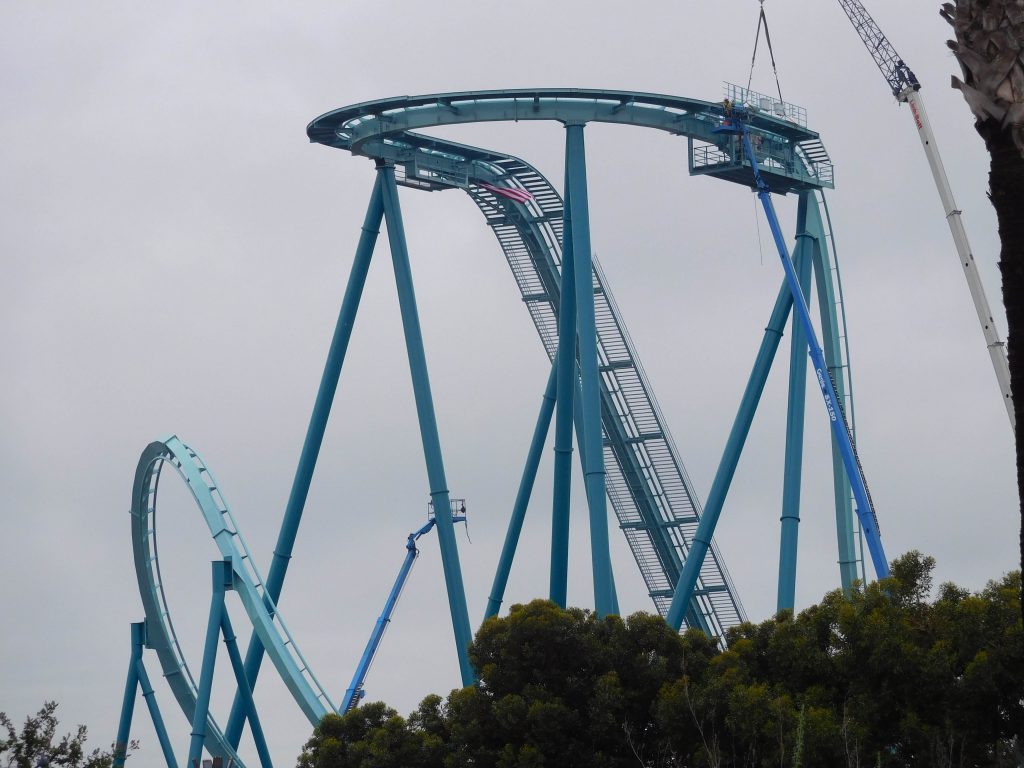 As you can see, Emperor will be a great addition to the park's skyline and highly visible from all around Mission Bay. Construction crews are working very hard to get the ride open by summertime, so thank you to them and everyone involved in this project!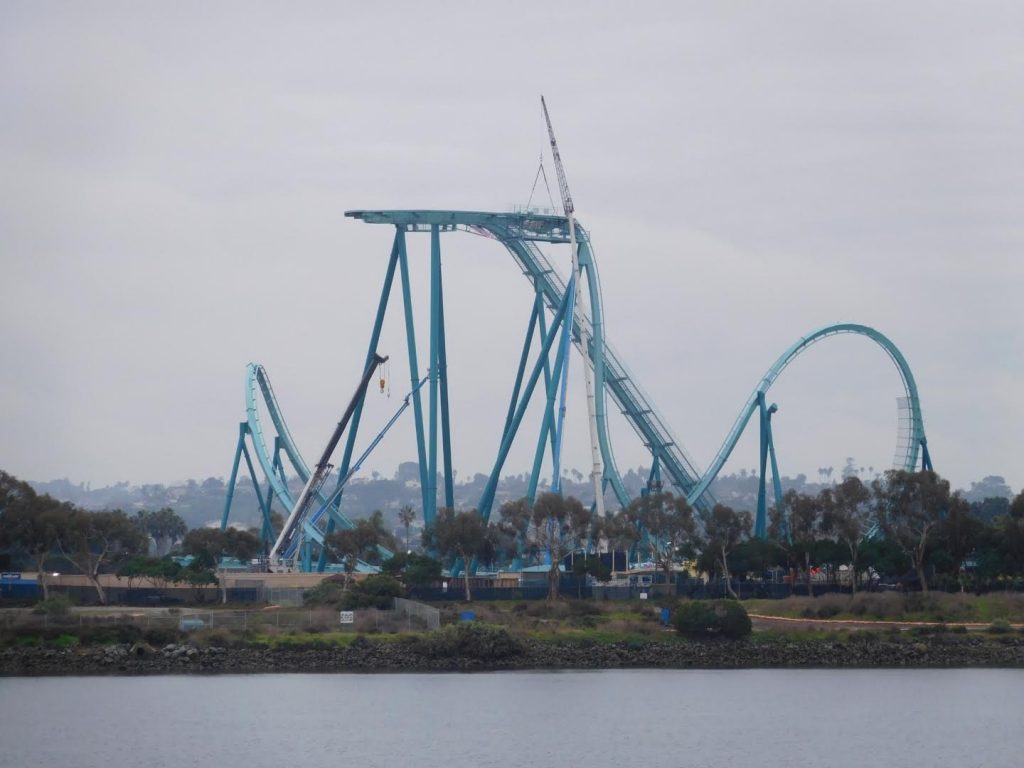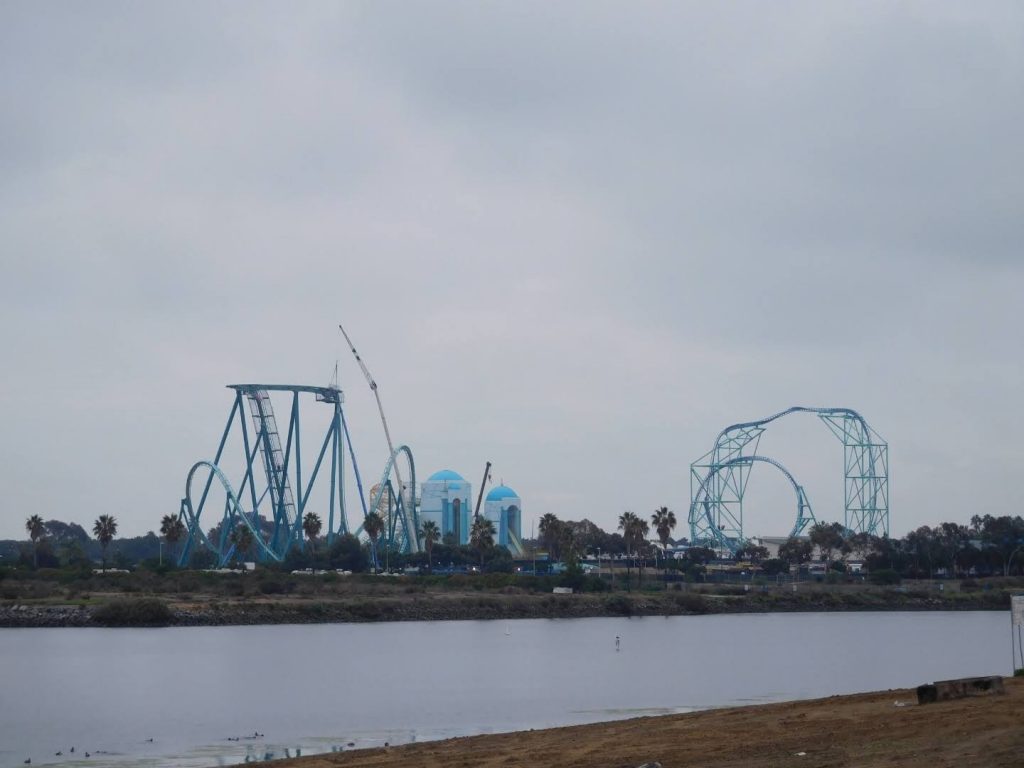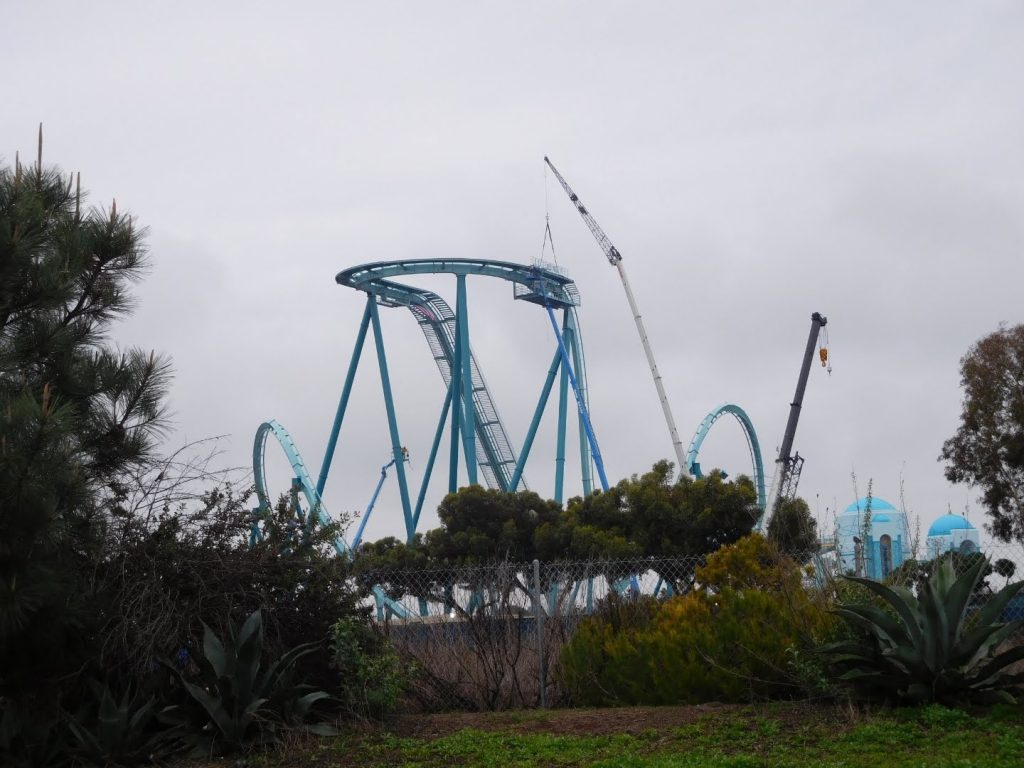 We're all super excited to take a ride on California's first B&M Dive Coaster in just a few months! Stay tuned for more from SeaWorld, and be sure to get social with us on Facebook and follow along with us on Twitter @BehindThrills for the latest updates!
For our latest theme park videos please be sure to subscribe to us on YouTube!
For more information about SeaWorld San Diego, including tickets, visit the official website by clicking here!