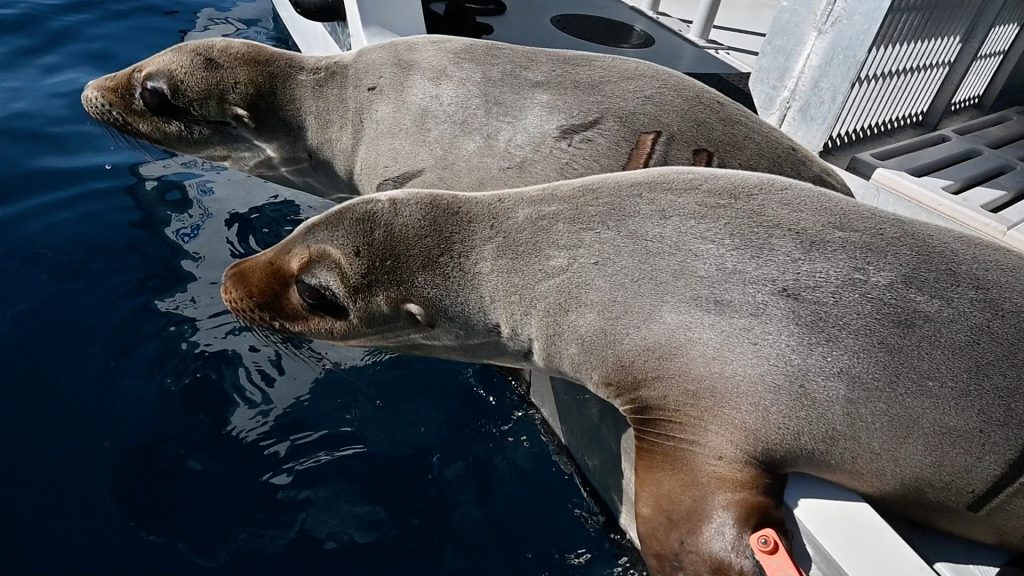 SeaWorld San Diego's Rescue Team returned four rescued California sea lions back to the ocean on Thursday, Jan 30, 2018, after several weeks of rehabilitation at the park's Animal Health and Rescue Center. Found malnourished and dehydrated on various San Diego beaches in December and January, the pups received expert care from SeaWorld's team of animal care specialists and veterinarians.
After being given a clean bill of health and doubling their weights, the pups were returned to the wild approximately five miles off the coast of San Diego.
This has been a busier than normal start of the new rescue season in Southern California. Not only has the SeaWorld San Diego Rescue Team seen an increase in the number of rescues, but it has also seen a change in the ages of those animals in need. Normally, this early in the season, it is not unusual for rescued animals to be adults and sub-adults, however, the majority of the animals assisted by the Rescue Team so far have been pups and yearlings.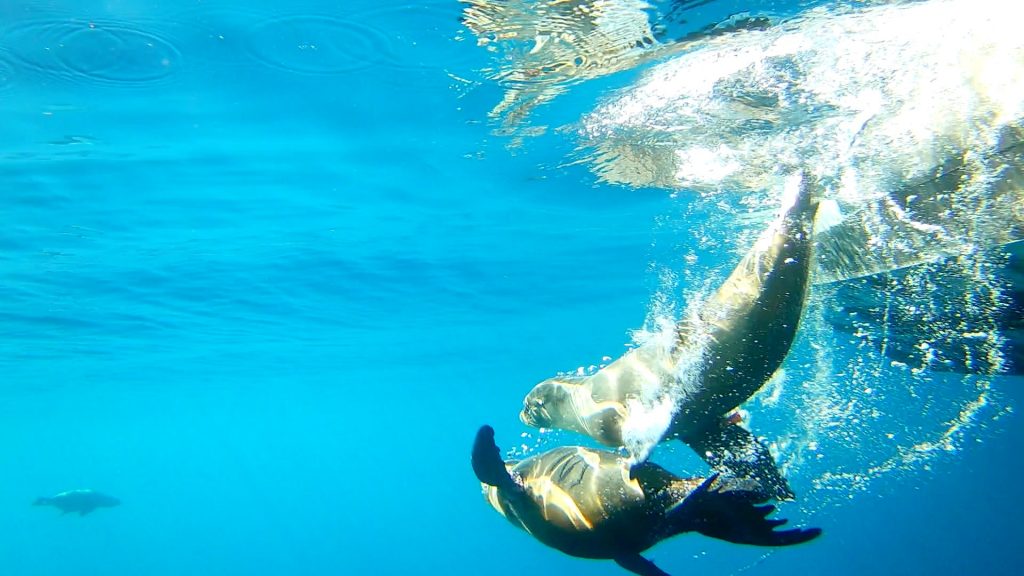 According to SeaWorld Director of Communications Dave Koontz, the park has rescued three times the average number of sea lions during this time of the year. It's difficult to determine what may be causing an increase in strandings. However, winter storms could impact the ability of young, inexperienced sea lions from successfully foraging for food. While the early season surge in rescues is not necessarily an indication of what might be anticipated in the months ahead, the SeaWorld Rescue Team has made sure all its rescue gear and supplies are ready to go and that it can respond to all ill, injured and stranded marine animals.
SeaWorld would also like to remind members of the public to keep a safe distance from animals on the beach and to call the park's hotline if they see one that appears to be ill, injured or abandoned. The park's hotline is monitored 24/7 and can be reached at (800) 541- SEAL.
Starting on February 8 and running weekends through March 1, SeaWorld will be putting on its beloved Inside Look event. SeaWorld guests will receive special access and a behind-the-scenes look at the inspiring day-to-day care their animal experts provide.
Stay tuned for more from SeaWorld, and be sure to get social with us on Facebook and follow along with us on Twitter @BehindThrills for the latest updates!
For our latest theme park videos please be sure to subscribe to us on YouTube!
For more information about SeaWorld San Diego, including tickets, visit the official website by clicking here!