Universal is going bigger for the 25th anniversary of its annual Mardi Gras event, expanding the menu and switching up the offerings every two weeks. Traditional New Orleans favorites are still offered alongside the bi-weekly menu, including PO boys, Jambalaya, Gator Bites, Crab Shrimp & more.
Here are the offerings this year, plus our favorites from each of the bi-weekly menus, as well as our overall favorite dish at the Mardi Gras event:
---
Trinidad & Tobago (February 1-15)
Grilled Pineapple Trini-Chow (with kimchi seasoning and cilantro)
Pholourie (fried spicy split pea dough with turmeric, curry powder and tamarind chutney)
Chickpea Double (served on spicy bara flatbread with cilantro and mango chutney)
Our Pick:  Grilled Pineapple Trini Chow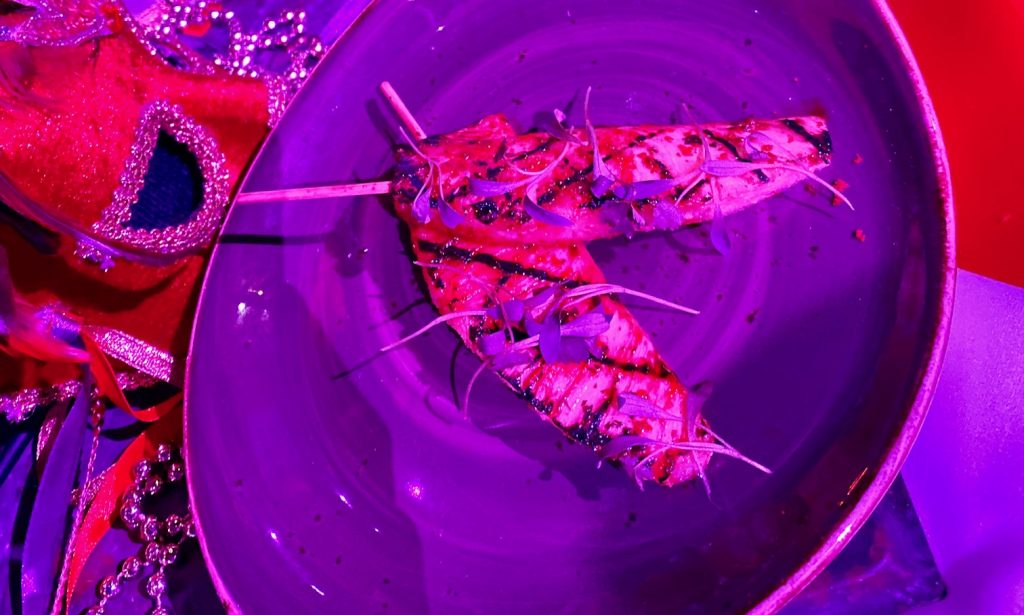 ---
Louisiana Creole (February 16 – 29)
Softshell Crab Slider (softshell crab with organic veggie slaw and a bayou aioli)
Cauliflower Dirty Rice (riced cauliflower with plant-based protein crumbles, black eyed peas and Cajun spices)
Pecan Street (pecan vodka, caramel, apple cider)
Our Pick: Cauliflower Dirty Rice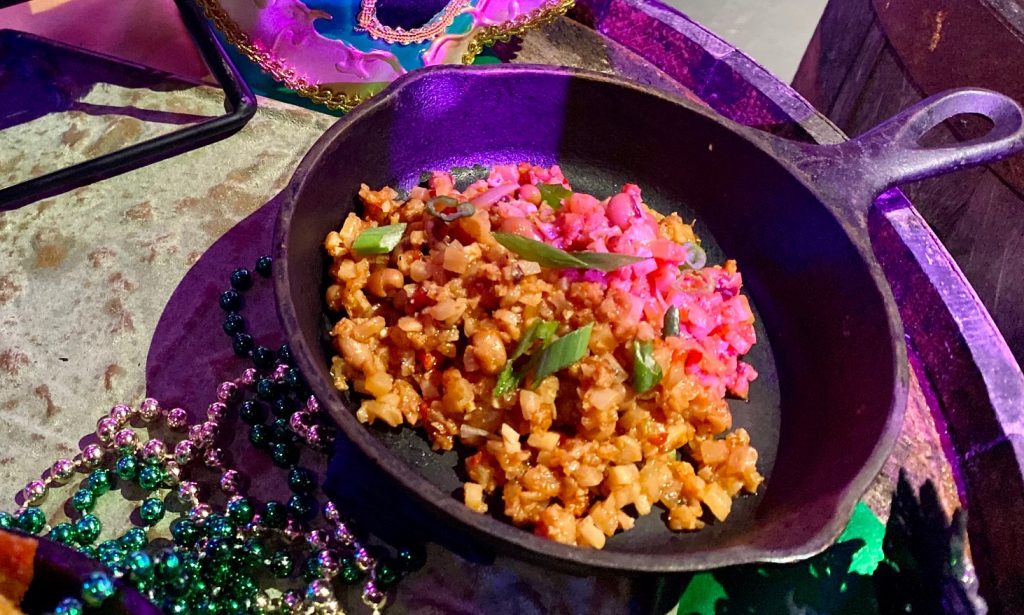 ---
Brazil (March 1 – 14)
Pao de Quiejo (warm cheese bread served with guava dipping sauce)
Sweet Plantains (with cinnamon, sugar, and a banana poppy seed dipping sauce)
The Girl from Ipanema (gin-based, lime, orgeat, coconut, pineapple, papaya cocktail)
Our Pick: The Girl from Ipanema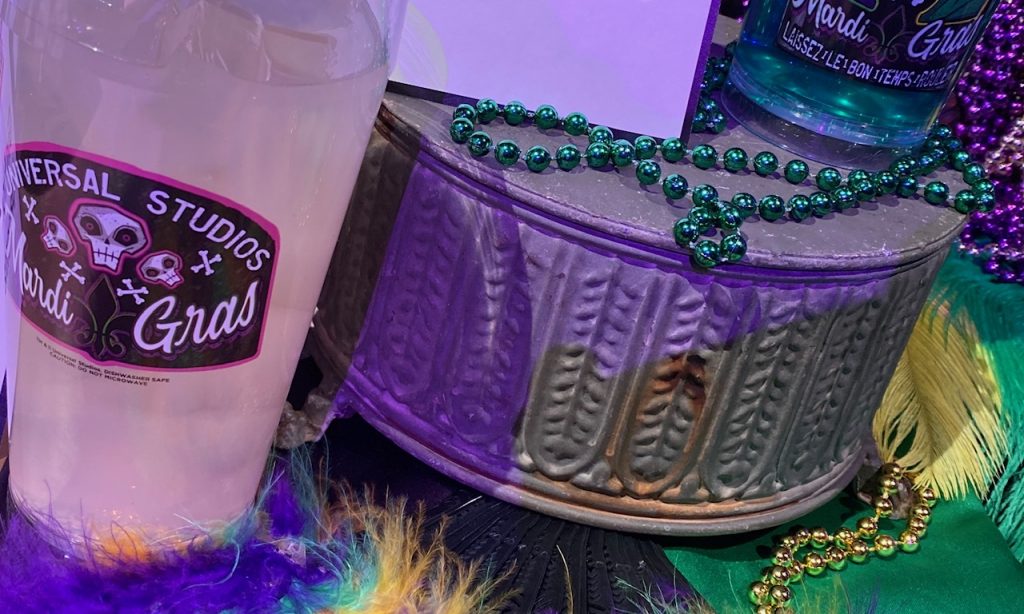 ---
Germany (March 15 – April 2)
Sauerbraten (slow-braised beef with buttered spaetzel, pickled red cabbage and topped with a red wine sauce)
Grilled Bratwurst (served on a potato pancake with whole grain mustard, sour cream and chives)
Warm Pretzel
Our Pick: Sauerbraten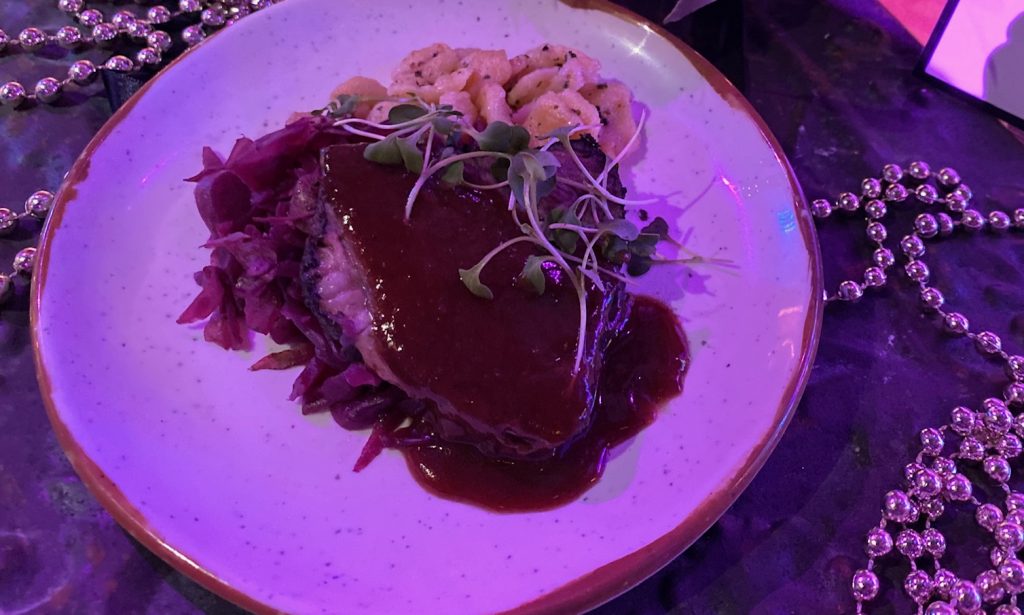 ---
Overall Favorite: Crab Etoufee
This Cajun classic returning to the French Quarter Courtyard is our number one can't-miss food offering, especially if you like crab, plus it's offered during all weeks of the event. Its flavor is out-of-this-world and it's the type of messy-looking food we would expect at a backyard Mardi Gras party straight out of New Orleans.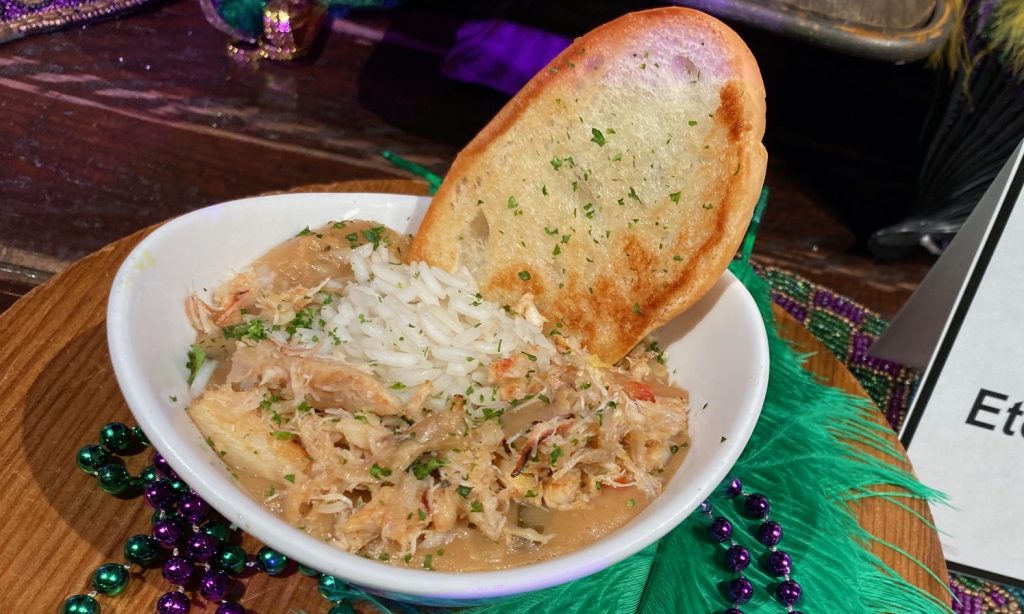 The menu doesn't end there! Check out the Official Universal Blog for even more specialty foods and desserts out in CityWalk, such as Pat O'Briens' "Taste of Nola," or Bob Marley – A Tribute to Freedom's "Party Gras" drink, plus crazy dessert offerings at Toothsome, Voodoo Donut, and more!
Don't miss the amazing lineup of Universal Concert Offerings during the Mardi Gras events.