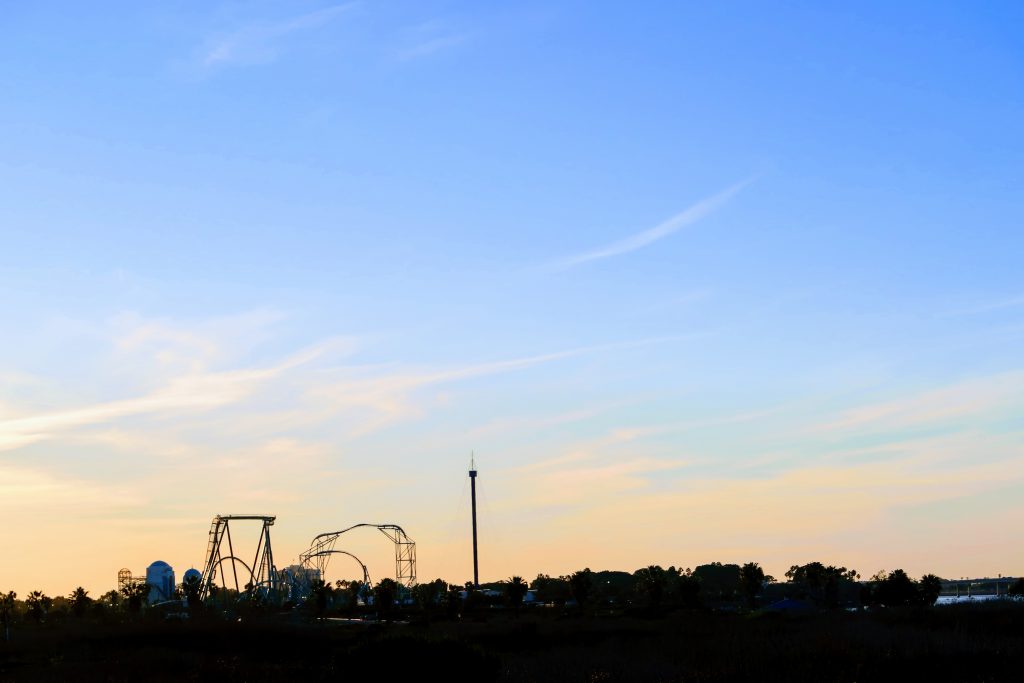 SeaWorld San Diego had a big year in 2018, experiencing a 22% attendance increase to 3.8 million visitors. However, the park's attendance took somewhat of a hit in 2019 – attendance decreased to 3.5 million visitors, an 8.12% decrease. This decrease was due to many factors, but let's take a look at some of the major reasons why.
The parks experienced intense competition from Disneyland's Star Wars: Galaxy's Edge mega-attraction, the new Jurassic World ride at Universal, and Calico River Rapids at Knott's Berry Farm. In addition, the parks experienced record-breaking levels of rain, as well as an attraction that didn't quite work out as planned.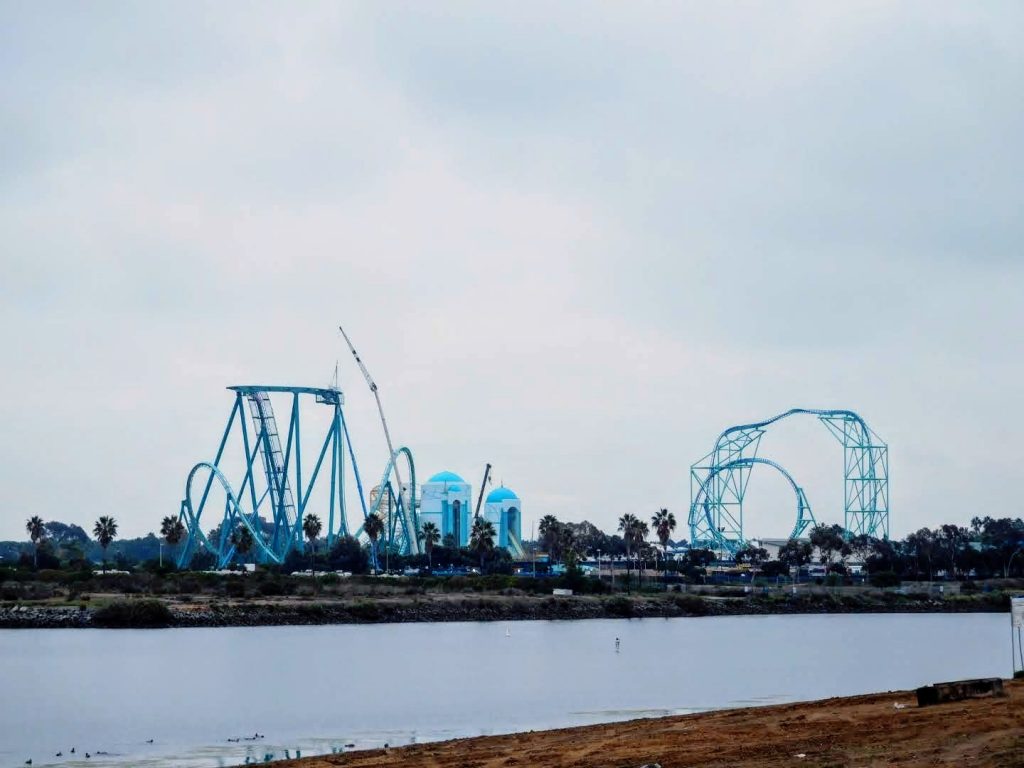 Rain
2019 was one of the rainiest years on record for San Diego, which isn't great news for outdoor theme parks. Rain pounded the park quite frequently throughout the year, but especially in the spring, early summer, and fall months. In November 2019, SeaWorld executives acknowledged that heavy rain, both in San Diego and Florida, contributed to a decrease in overall attendance chain-wide.
For many theme parks, rain is just something that happens and not much can be done for it. Rain days are especially undesirable during weekends, and the park experienced many weekends of rain in the first half of 2019. The rain was not unique to San Diego, though. It is likely that other major Southern California theme parks such as Disneyland, Universal, Knott's, Six Flags, and Legoland experienced similar rain-related attendance decreases.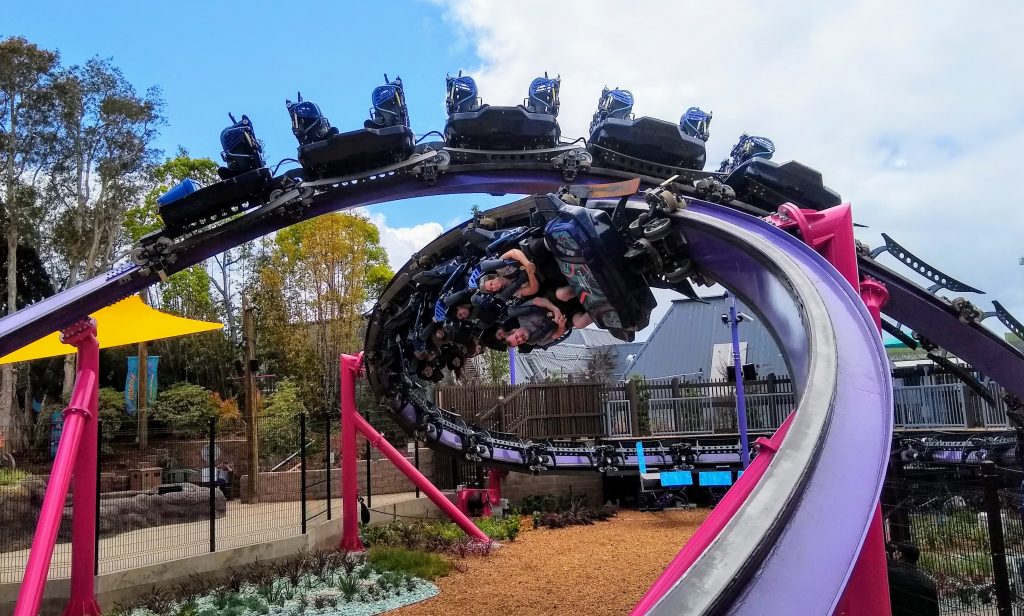 Tidal Twister
SeaWorld's big addition to the San Diego park this year was Tidal Twister, the world's first Skywarp Horizon ride. The ride was billed as a family thrill attraction, perfect for those who were just looking to get into looping coasters and more thrilling rides. While Tidal Twister represents a relatively small investment into the park, it did a great job of revitalizing a previously underutilized area. The ride experience was also pretty good – the hangtime on the zero-g roll was incredible and if you were sitting towards the back of the train, you really got pulled over the airtime hill.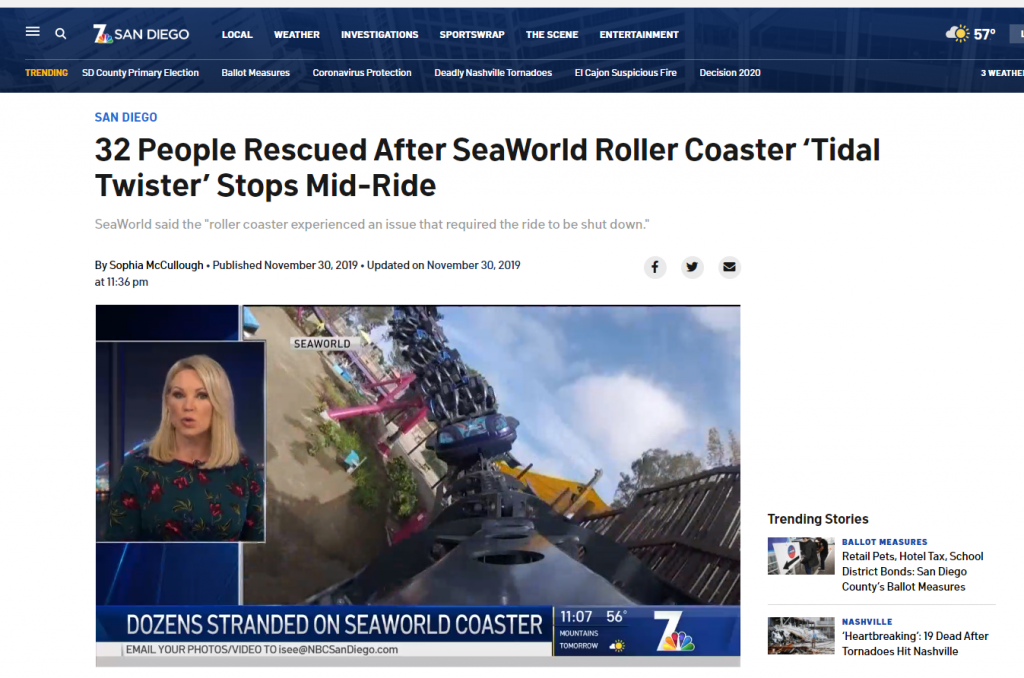 However, Tidal Twister has been plagued by constant downtime since its opening. The ride went down for maintenance in the middle of the summer, but was open for the most part of the winter season. In late 2019, riders had to be evacuated when the ride stopped as part of its normal safety measures.
Tidal Twister has been down for maintenance since early 2020, and at the time of this article (3/3/2020), the ride is still down. This extended downtime has not gone unnoticed by SeaWorld executives. According to SeaWorld CEO Serge Rivera, "We had a new minor attraction that didn't work out [in San Diego], as planned."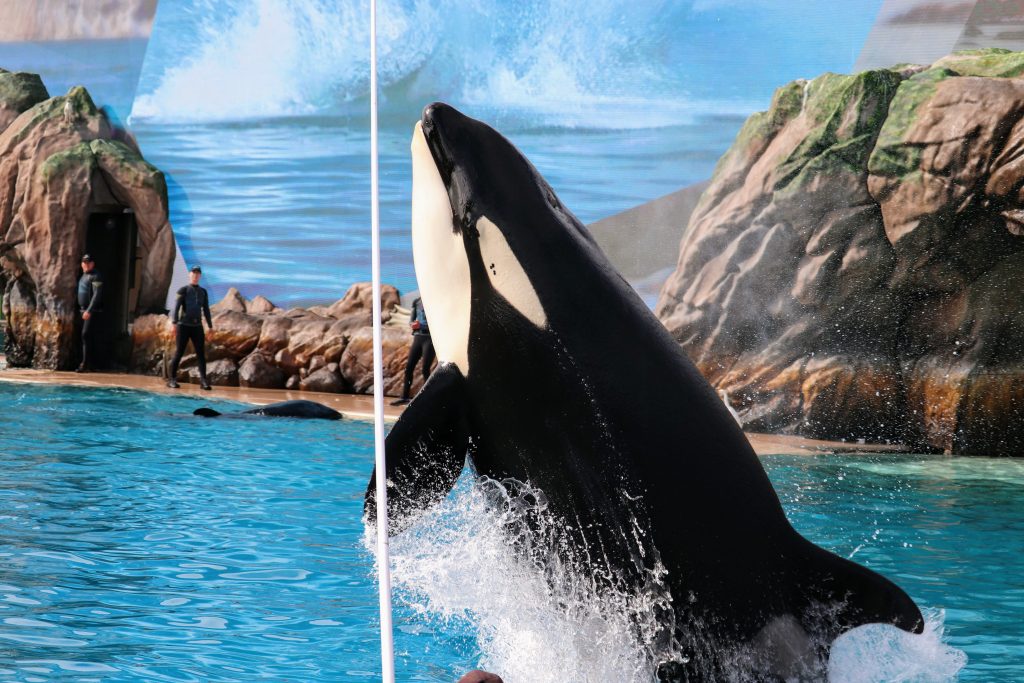 Animal Exhibits
In 2019, SeaWorld announced the closure of the Freshwater Aquarium, one of the oldest aquarium buildings in the park. In addition, the Aquarium de la Mer was closed during Tidal Twister construction and has not reopened since. Although these minor aquarium closures are not a significant loss to the park's overall animal lineup, the news of these closures generated quite a bit of negative publicity online.
SeaWorld draws attendance from multiple demographics, including people who visit the park for the animals and people who visit for the thrill rides. If SeaWorld continues to invest in thrill rides without renovating or constructing new animal exhibits, the park could see a significant decrease in attendance in the future from the crowds who visit SeaWorld for its traditional educational experiences.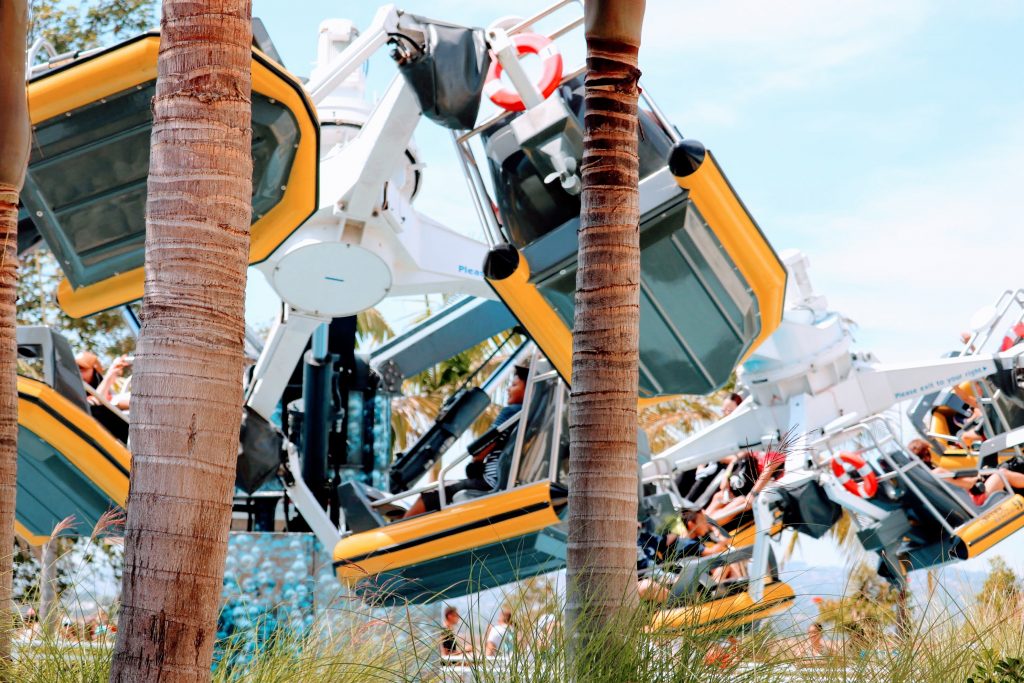 In Summary
SeaWorld San Diego's year in 2019 is perfectly summed up by CEO Serge Rivera's comments during the earnings call at the end of the 2019 season:
Let me jump in on San Diego. This is how I think about it. You may recall that back in 2018, we saw some meaningful increases in attendance. I think it was around 22% that we saw in that park. And I think the story starts there…

As you mentioned, we did have some headwinds in 2019. We had weather. We had a new minor attraction that didn't work out, as planned. All of those things we think were contributors to the retraction that we saw in attendance, though, it's still over the two years up and we would say pretty meaningfully… I'm reminded occasionally that this is not unusual to see a retraction after such a substantial gain like 2018…

We got a great lineup of events and attractions coming to San Diego. We have the new roller coaster, which I described. We think that's going to be a meaningful addition to the landscape in Southern California. So we're confident that that's going to help drive attendance. Then there's plenty of potential in San Diego and we're working diligently to realize that.

SeaWorld CEO Serge Rivera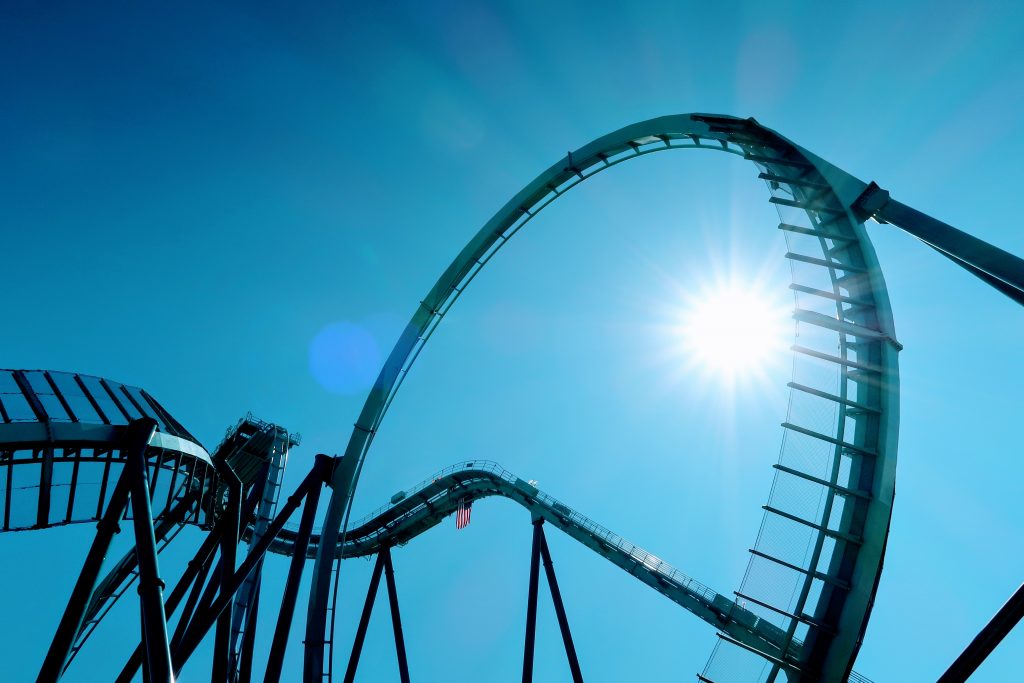 Big Thrills in 2020
Although 2019 was somewhat of a hiccup for the San Diego park, there is a lot to look forward to in 2020. The park will be opening its biggest coaster to-date, the Emperor Dive Coaster. SeaWorld has seen major increases in attendance upon the unveiling of a major coaster. When SeaWorld opened Electric Eel in 2018, the park experienced a 22% increase in attendance. Although the bump from Emperor probably won't be as major, it is a highly-visible attraction from all around San Diego, and will continue to be a big draw for coaster enthusiasts nationwide.
What remains to be seen is the effect of the coronavirus epidemic on regional theme parks. While not as heavily affected by international travel as Disney or Universal, SeaWorld parks could experience a sharp downturn in attendance if the virus begins to spread in the United States. If the outbreak becomes bad enough, theme parks could even close, as they are doing throughout Asia. SeaWorld Entertainment is bringing out the big guns in 2020, with a major coaster coming to every SeaWorld and Busch Gardens park, a first in the company's history. However, the effects of coronavirus remain to be seen and addressed. Although not much can be said at this point in the year, 2020 will be a year of uncertainty for the U.S. theme park market.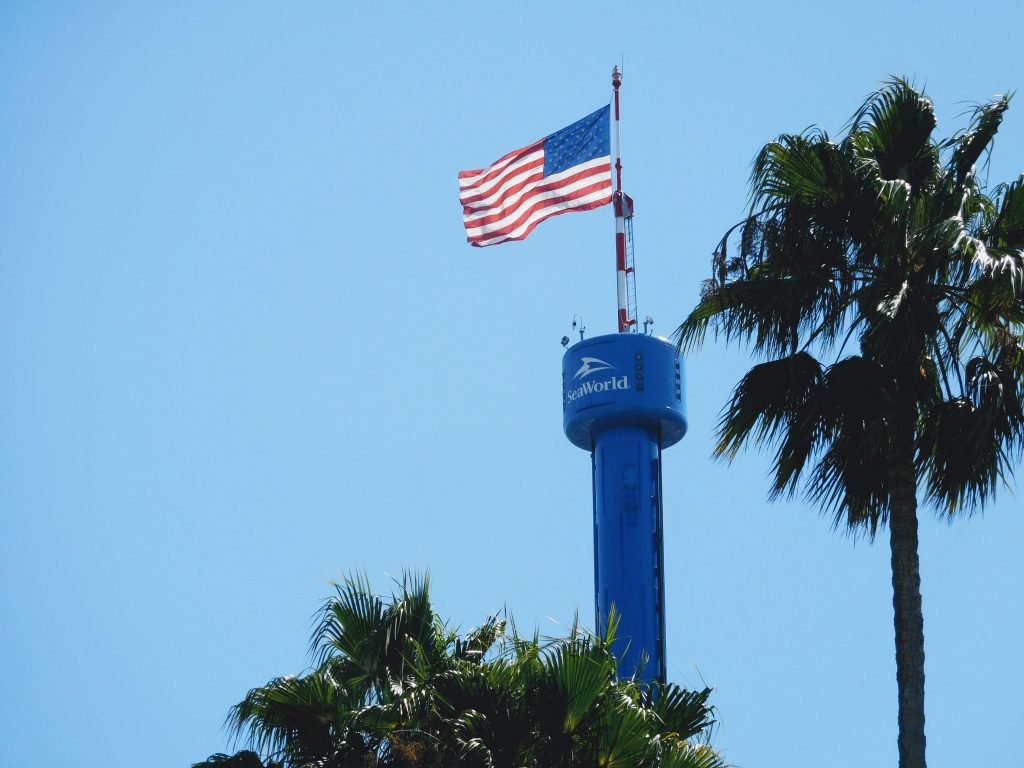 Stay tuned for more from SeaWorld, and be sure to get social with us on Facebook and follow along with us on Twitter @BehindThrills for the latest updates!
For our latest theme park videos please be sure to subscribe to us on YouTube!
For more information about SeaWorld San Diego, including tickets, visit the official website by clicking here!