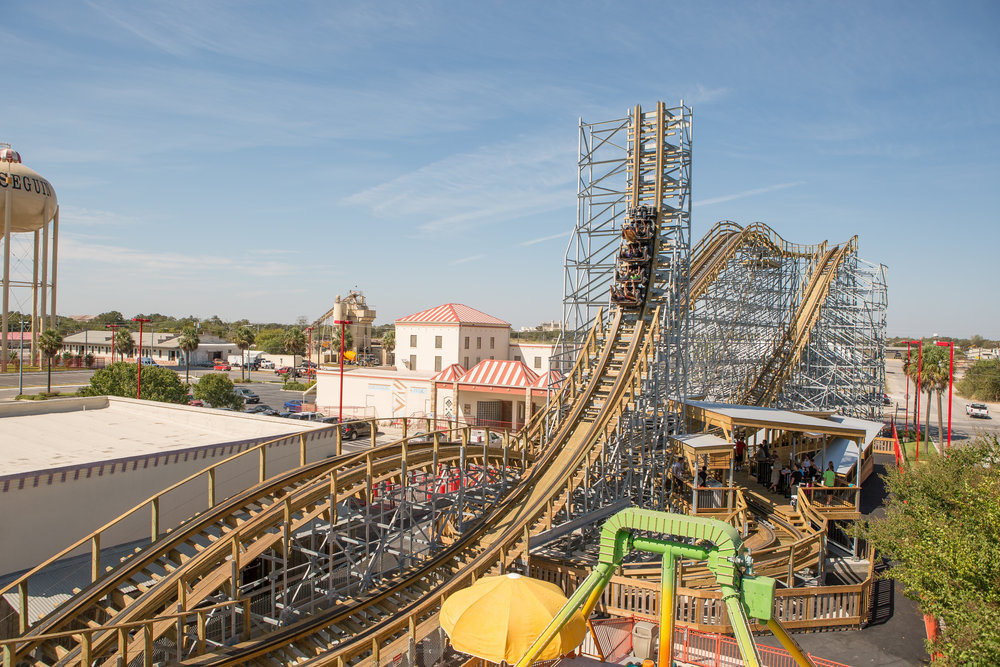 Update: Dorney Park has withdrawn their application from the April 16th meeting. More info here.
Dorney Park has filed a project proposal with the Planning Commission of the South Whitehall Township detailing a new attraction to potentially open for the 2021 season. The new attraction would have a maximum height of 106 ft. and would also come with the removal of an existing ride.
Before we go any further, it is important to realize that many parks' plans for 2021 may be delayed or cancelled due to the economic impact of the global coronavirus pandemic. While these plans have been filed with the city, there is always the possibility of the park opting to delay or cancel the project.

The plans submitted to the city show what appears to be a station building as well as a layout of footers that give us a rough idea of the ride's layout.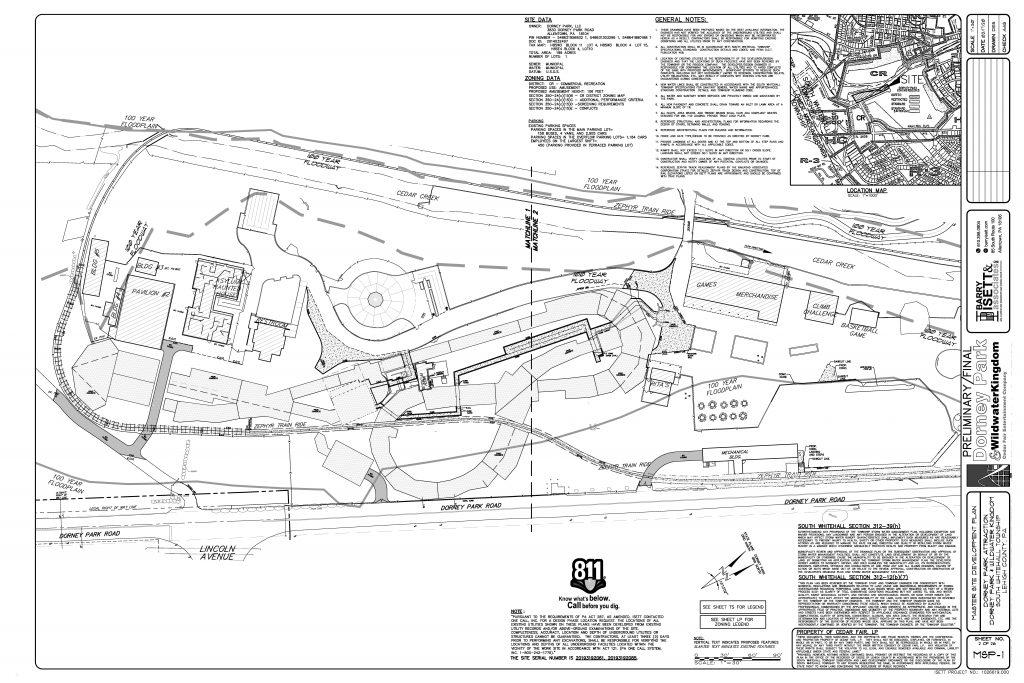 If we connect all the footers, it becomes plausible the ride will not be a full-circuit coaster and instead feature a large vertical spike. Taking into account the wide footer layout and shuttle-coaster appearance, it looks like the coaster could potentially be a Gravity Group wooden shuttle coaster akin to Switchback at ZDT's Amusement Park, which features a vertical spike and a very compact layout.
After exiting the station, riders would climb up a 106 ft. lift hill. The train would then turn around and drop, meandering through a variety of twists, turns, and airtime hills. The climax of the ride would involve riders traveling straight up a vertical spike, only to lose momentum and travel backward. Riders would then experience the majority of the layout again – but this time backward. The ride would end with a brake section near the bottom of the first drop and a transfer table would allow the train to re-enter the station.
Overall, this ride looks like it will be a great family coaster and a welcome addition to Dorney Park, which has not built a new roller coaster since Possessed, an Intamin Impulse Coaster, in 2008. This ride would also be very different from Thunderhawk, their existing wooden coaster, in that it would be significantly taller, smoother, and would have the unique shuttle aspect.
What do you think of this potential new addition? Let us know!
Congrats to loopy_for_loops on Reddit who seems to have been the first to have discovered the plans for the coaster!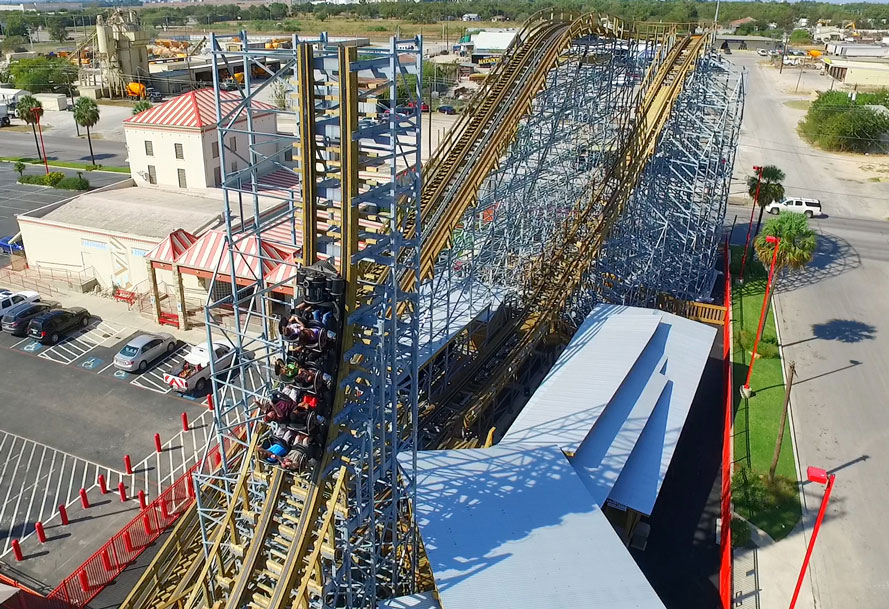 Stay tuned for more from Cedar Fair, and be sure to get social with us on Facebook and follow along with us on Twitter @BehindThrills for the latest updates!
For our latest theme park videos please be sure to subscribe to us on YouTube!
For more information about Dorney Park, including tickets, visit the official website by clicking here!