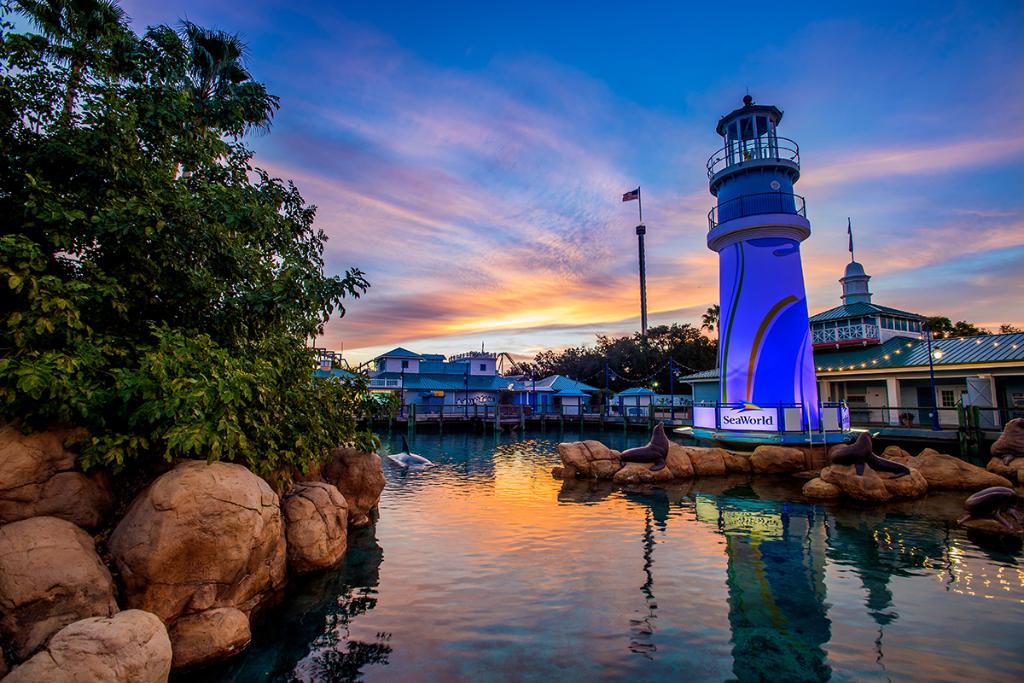 SeaWorld Entertainment recently emailed out an online survey to many of its passholders asking which procedures park guests would expect to be implemented when the parks eventually reopen. Currently, the company's parks in Florida and California have drafted protocols for reopening, although the timeline for such reopening is still to be determined. Yesterday, the parks announced that they would be automatically extending annual passes as long as the closure, in addition to upgrading every annual pass through the end of the year.
The survey starts out by asking guests how concerned they are about the current pandemic. Guests are then asked which types of businesses they anticipate going to once local businesses are allowed to reopen. Examples include Beaches, Theme Parks, Restaurants, Movie Theaters, and Public Transportation.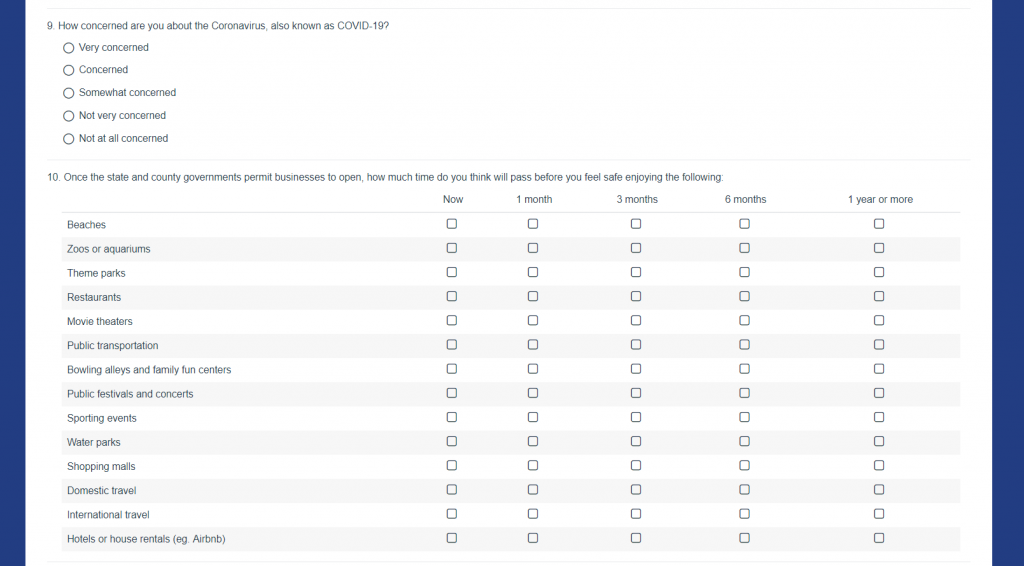 Next, the survey asks if people would be willing and feel safe visiting a theme park this summer, and if so, how long they would wait until visiting a park.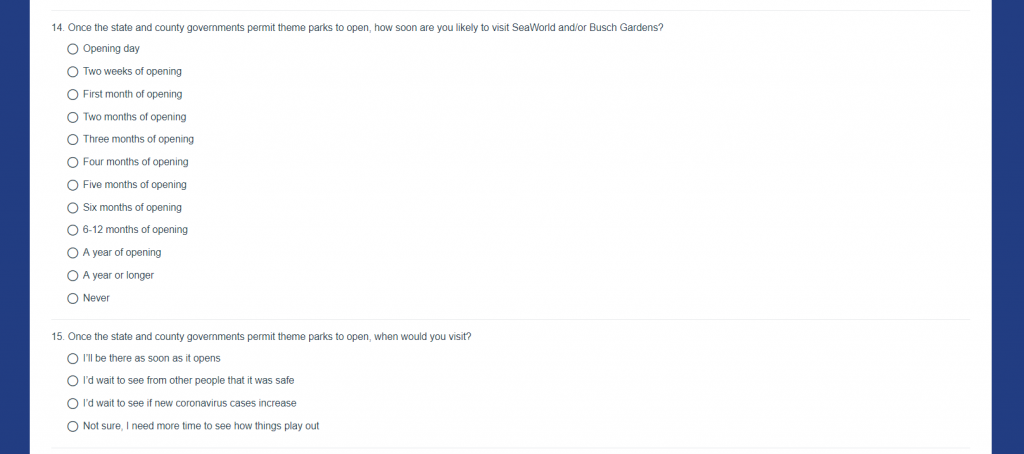 Finally, guests are asked which health and safety measures they would absolutely expect to be implemented before they decide to visit a theme park. The options provided are very similar to those of other theme park surveys, as well as guidelines put forward by Orange County and San Diego. Protective measures include taking guests' temperatures before entering the parks, requiring all guests to wear face masks, requiring ride vehicles to be wiped down between rides, suspending parades, and limiting park capacity to 75%, 50%, or even 25%.

As shelter-in-place restrictions begin to be relaxed around the country and businesses begin to reopen, the theme park industry is going to have to make radical changes to protect guests in the months ahead. Theme parks will be very different than they were before the pandemic – it is likely that park guests will have to wear face masks and rides will operate at less than half-capacity. However, it is encouraging to see SeaWorld going above and beyond local guidelines in order to make its parks as safe as possible for guests.
Stay tuned for more from SeaWorld, and be sure to get social with us on Facebook and follow along with us on Twitter @BehindThrills for the latest updates!
For our latest theme park videos please be sure to subscribe to us on YouTube!