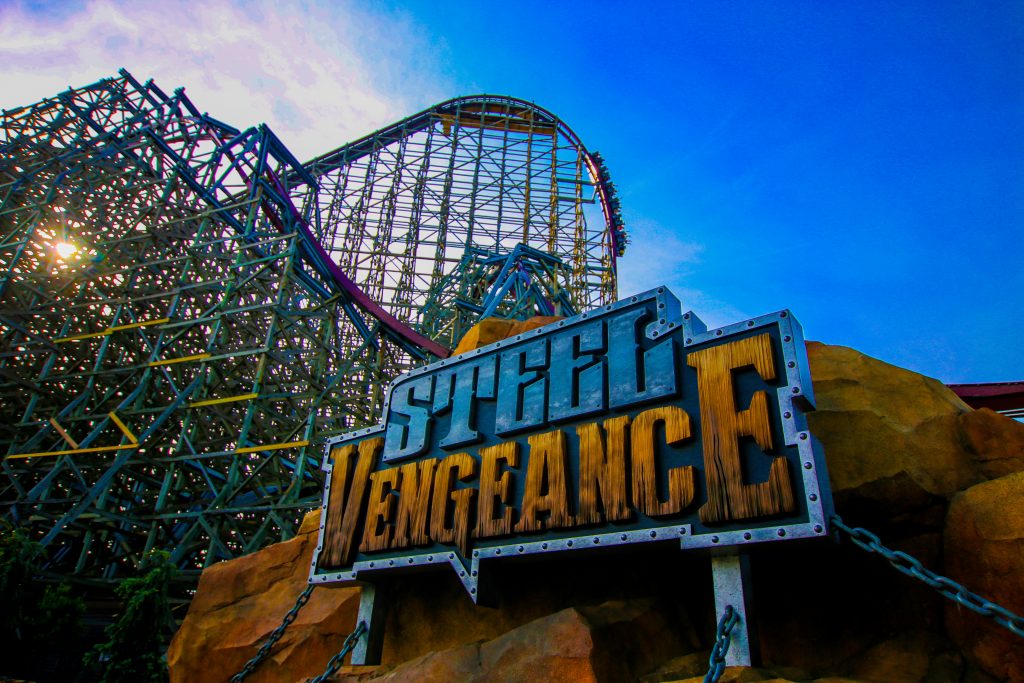 Let's talk about an issue I have noticed at a few parks since I have been revisiting them. It's something that in a pre-pandemic world is annoying at best, but in a Post-Pandemic world where keeping crowds to a minimum and trying your best to eliminate queue lines as a goal is counter-productive. A problem made worse by the fact that Roller Coasters now require social distancing that automatically cuts a 24 person train down to an at-best 12 person train.
Some of you can probably see where this is going already, but for those who can't: I am talking about an issue that drives lines out of the switchbacks and has people standing in the station questioning why nobody is doing anything. An issue that will even make a first time visitor question, "Why are the employees just standing there?" and that issue is: One. Train. Operations.
Since the park reopenings I have now visited 5 parks. Roughly 1/2 of the parks have been operating one train on their roller coasters. On a normal day this is a slight annoyance for guests: Creating lines that are longer than necessary. In this world of a pandemic though? It is a safety hazard. It has become clear after visiting 5 parks that social distancing is most likely to be ignored or swept aside in line. People just naturally fill in all the available space. With the limited attendance these lines are generally short, averaging sometimes just 5 minutes. That isn't always the case though: At Six Flags I saw multiple lines that were easily 30-45 minutes. That's way longer than the 15 minutes that is considered "casual contact" and certainly more time than what most peoples patience is going to keep them distancing. These long lines are then compounded by the fact that each train can handle at-most just half its capacity.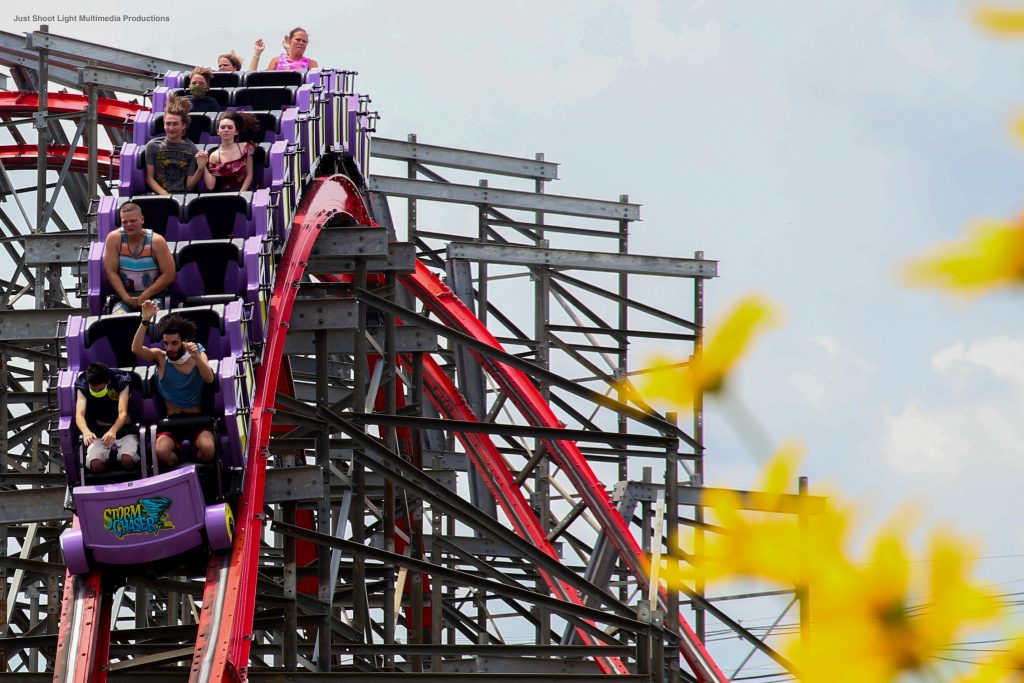 I understand: Park capacity is limited. Sometimes extremely. What seems to be even more limited though, is ride capacity. This problem is only going to be made worse as the Covid situation improves and parks are allowed to increase capacity allowed in, but still being required to maintain social distancing on rides. The solution seems simple; run these coasters at their full capacity. At Silver Dollar City every ride was running one train, while Wildfire, a B&M capable of 30+ riders per train on normal days had its capacity cut in beyond half due to the spacing requirements. It shouldn't have had a line. Outlaw Run was hosting a single train all day, and Time Traveler, which is capable of running three trains, never even pushed its capacity up to two – limiting it to a mere 8 riders per cycle – at most. I witnessed this at Six Flags St. Louis and Kentucky Kingdom as well.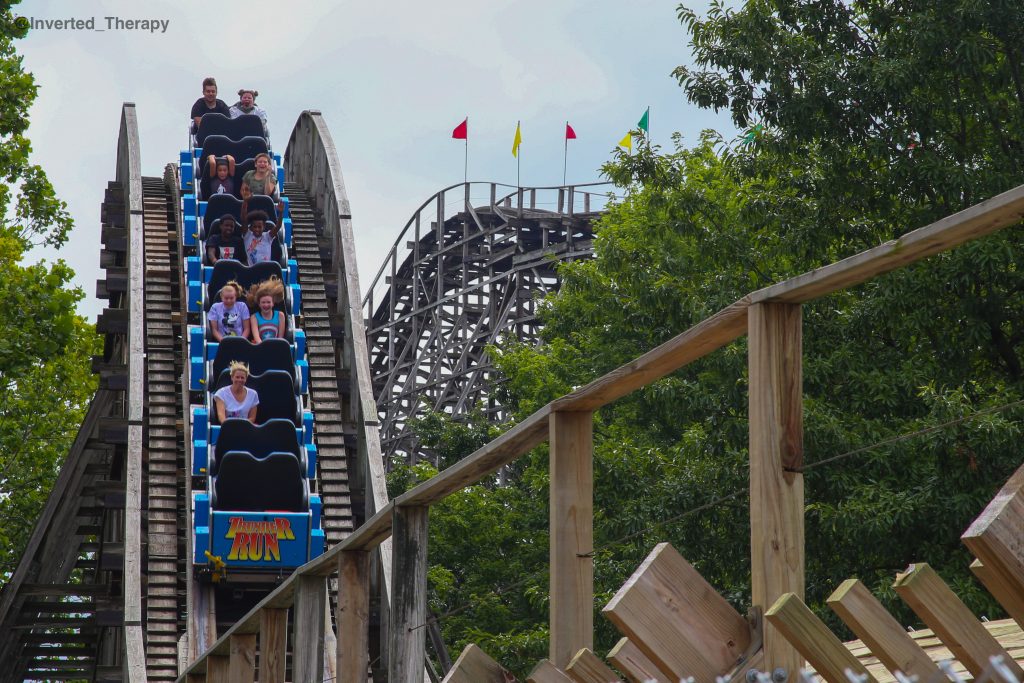 So Parks, I URGE you, I BEG you – for the safety of guests, to avoid bunching and crowding in queues, please, run as many trains as each roller coaster can handle. I understand some rides are only capable of a single train, but if it can run two, it should. More throughput means more distanced guests. If the safety of your guests isn't enough though, then let me plead with you from a financial stand point: the less guests stand in line the more time they have to buy food and souvenirs – something I am sure you could all use with the limited number of guests in the park.
Justin Landers is 29 year's old and owns Just Shoot Light Multimedia Productions, a freelance photo and video company involved in the theme park industry since 2013. You can find him on Instagram at @Inverted_Therapy and @Just_Shoot_Light and on YouTube or Facebook.