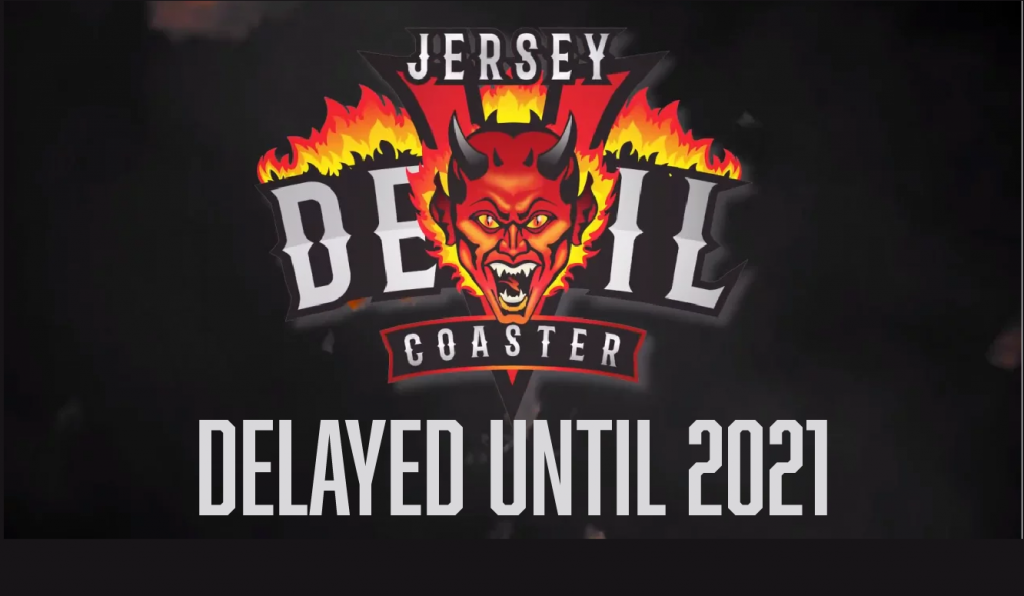 Jersey Devil Coaster, the world's tallest, fastest, and longest single-rail coaster, will not open at Six Flags Great Adventure this year as planned. Due to construction delays caused by the global pandemic, the park has decided to push the attraction's debut to the 2021 season.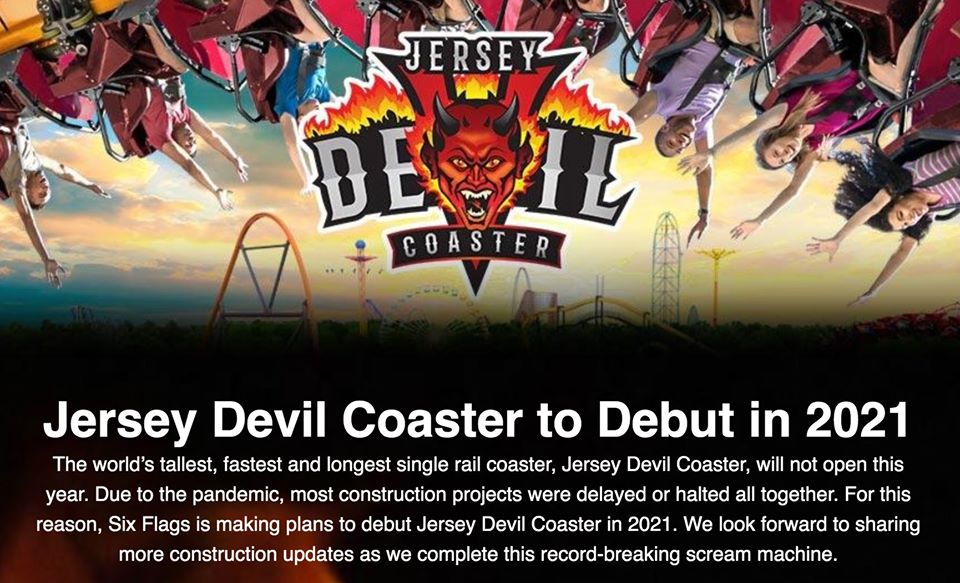 When it opens, the Jersey Devil Coaster will be the third installation of Rocky Mountain Construction's famous Raptor model, and unlike the previous two installations, it will be a taller, faster, and longer design. The coaster towers 13 stories and reaches speeds of up to 58 mph as riders soar through the dark and foreboding woods along 3,000 feet of imposing track. Inspired by infamous New Jersey folklore, the fiendish coaster features five intense elements including two dramatic inversions – a 180-degree stall and a zero-g roll.
The raptor coasters are known for their smoothness, intensity, and unbelievably fun ride experience. It's unfortunate that we'll have to wait until next year to experience, but it makes sense that the park would want to wait to give this elite coaster the proper celebration it deserves.
Six Flags Great Adventure opened its safari as a drive-through experience in May, and the park is set to open to the public this Friday. Masks will be mandatory.
Stay tuned for more from Six Flags, and be sure to get social with us on Facebook, and follow along with us on Twitter @BehindThrills for the latest updates!
For more information about Six Flags, including tickets, visit the official website by clicking here!
Jersey Devil Logo and video courtesy Six Flags Great Adventure