Last year there were reports of a new project coming to Seaworld Orlando. Dubbed the "Surf Coaster" – a new never before seen design from Bolliger and Mabillard. Immediately the theories started. Was it a new designed stand up coaster? A new style of water coaster? A new roller coaster design all together that we had never seen? Possibly a launched roller coaster? Well, now it seems a little more detail exists.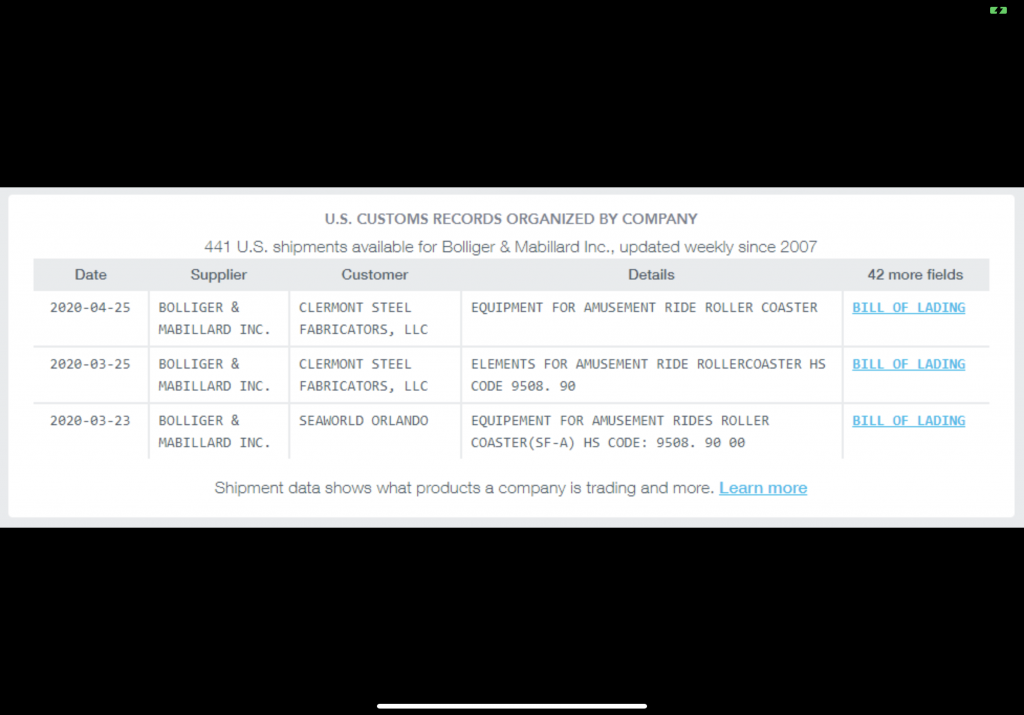 As you can see above – and this parts order originally dates back to March of this year – Seaworld Orlando received "Equipment for amusement rides roller coaster (SF-A)" Originally it was speculated these would be for the new "Surf Coaster." At the time this was the extent of what we knew.
Over the past month every single SEAS property to include Busch Gardens and all the Seaworld parks have had liens filled against them. These liens came from a multitude of companies, and it seems one more has been added to the list.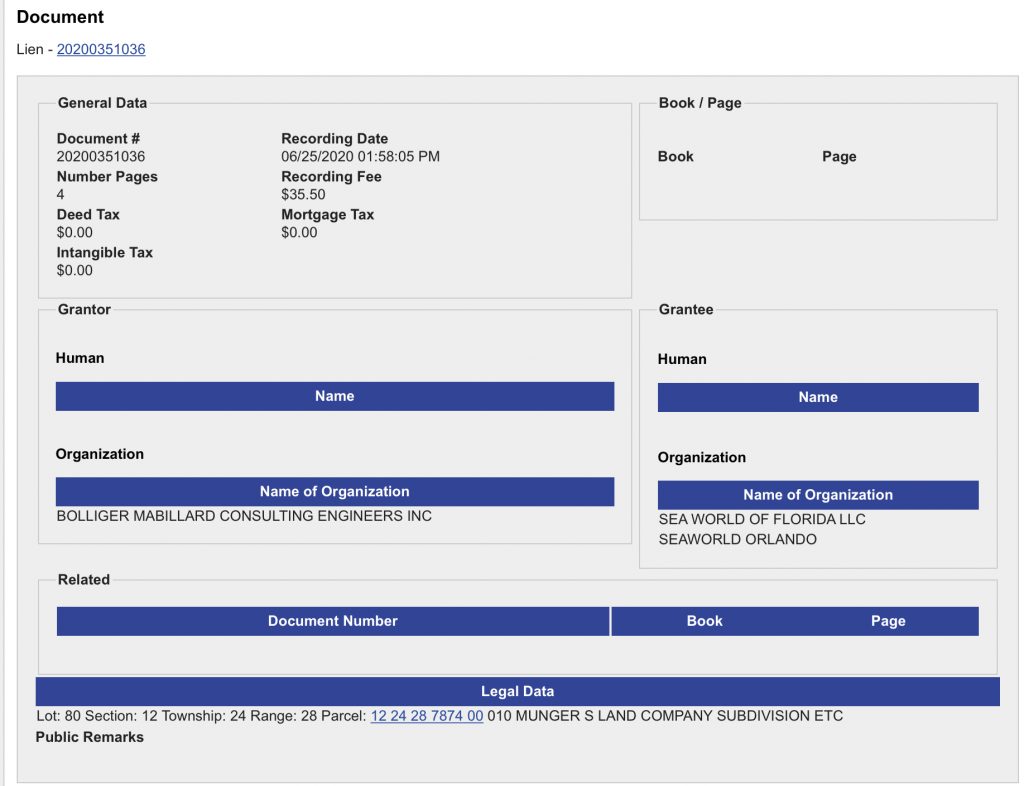 So, what is the Surf Coaster? Well, it turns out it's a launch coaster of some sort. That is one step closer to us figuring out exactly what it is. Could it be a stand up launch coaster? A blitz style launch roller coaster like Intamin, or the new Vekoma style? Nobody is certain, but this does confirm B&M is going to give us a launch, and THAT is amazing. Currently only two launch B&M coasters exist. The Incredible Hulk at Islands of Adventure in Orlando is a tire launch system – a ride B&M did not build the launch for. Then there's Holiday World's B&M launched winged coaster "Thunderbird." B&M did build the launch for Thunderbird, leading me to believe we will see some form of magnetic launch on this next coaster design.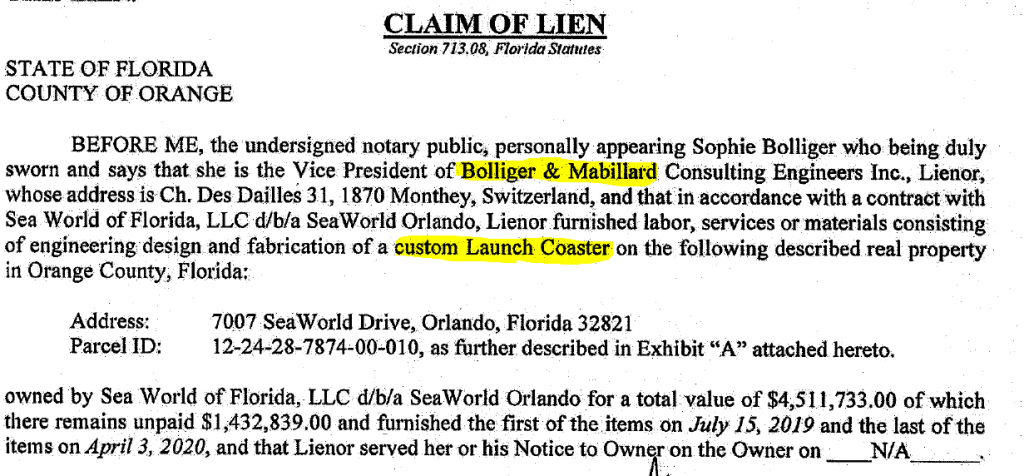 This project code named "Penguin" is still most likely happening. Originally it was believed this ride would be constructed over the 2020 year, and debut sometime in 2021, that however, seems unlikely now. It is worth noting that there is a lot of talk of Seaworld and Busch Gardens holding their new attractions that have not yet opened until the 2021 season. As has already been confirmed, they still owe on all of them, and with limited capacity they may be trying to hold them until more people are allowed in the park to maximize immediate profits.
It is exciting to think that this project has been more than just discussed, but rather fully began to be realized. It's a brief glimpse into the type of plans the SEAS company was starting to realize. Could we have seen a new roller coaster in every one of their parks two years in a row? I think it is clear that Seaworld is trying to shift focus to becoming the destination thrill option for visiting the Orlando area, with what is quickly becoming one of the best ride collections in the area. Hopefully they can continue to compete with Universal Studios Orlando, but it seem's, for now at least, they are lagging behind, as Universal drives on full force ahead with their Velocicoaster project.
*special shout out to Thecoasterkings for breaking this story. You can find their original piece here.
Justin Landers is 29 year's old and owns Just Shoot Light Multimedia Productions, a freelance photo and video company involved in the theme park industry since 2013. You can find him on Instagram at @Inverted_Therapy and @Just_Shoot_Light and on YouTube or Facebook.