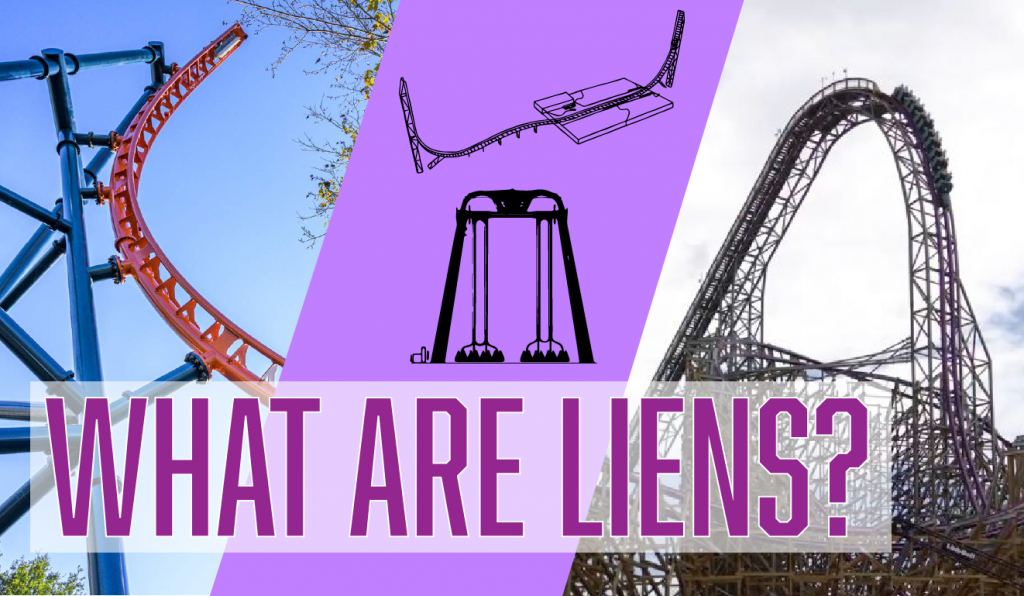 What is a Lien?
Simply put, a lien is a legal document filed by contractors who haven't received payment for their work. If the contractor is not paid, they eventually have the ability to seize the asset they are working on. When SeaWorld shut down its parks in mid-March, it ceased all payments to its contractors. This caused all construction work to come to a halt, and the sites of Emperor, Ice Breaker, Iron Gwazi, and Pantheon soon grew empty. Since the companies working on the coasters were not paid, they filed liens against the park to ensure that they would receive payment, and this is why so many liens have been filed against SeaWorld Parks & Entertainment over the last three months.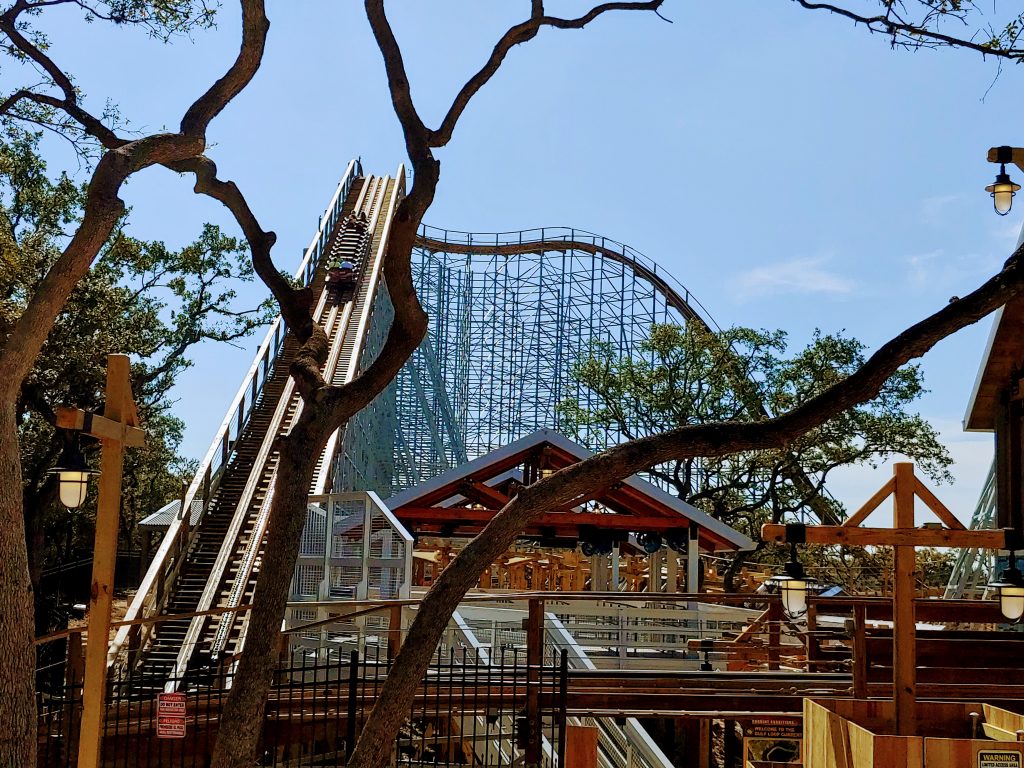 Which Parks Have Liens Against Them?
Liens have been filed against every SeaWorld and Busch Gardens park, although the details vary depending on location. At SeaWorld Orlando, a lien for $2.7 million has been filed by Premier Rides, the manufacturer of Ice Breaker. At Busch Gardens Tampa, Rocky Mountain Construction has filed a $3.5 million lien for work on Iron Gwazi. At SeaWorld San Antonio, GuernseyTingle Architects alleges that it is owed approximately $47,000 leftover from the construction of Texas Stingray. Busch Gardens Williamsburg's contractor, Henderson Inc., has also filed a lien against the park. And according to the San Diego Union-Tribune, SeaWorld San Diego's contractor, Level 10 Construction, has placed a lien for $3.3 million against the park for the construction of the Emperor Dive Coaster and is suing for breach of contract.
Construction firms aren't the only contractors who have placed liens against SeaWorld. PGAV Destinations, the design firm that plans many of the chain's new exhibits and attractions, has placed liens against SeaWorld for multiple projects, including future attractions. Specifically, two projects at SeaWorld San Antonio are described – a 2021 swing ride and a potential 2022 coaster addition.
Back when the park reopened in February, we caught sight of work happening between Orca Stadium and the central lake. These documents confirm our speculation that this project will indeed be an S&S Screamin' Swing. In addition, we now know that a new deck will be built out into the lake, which will house the ride and queue.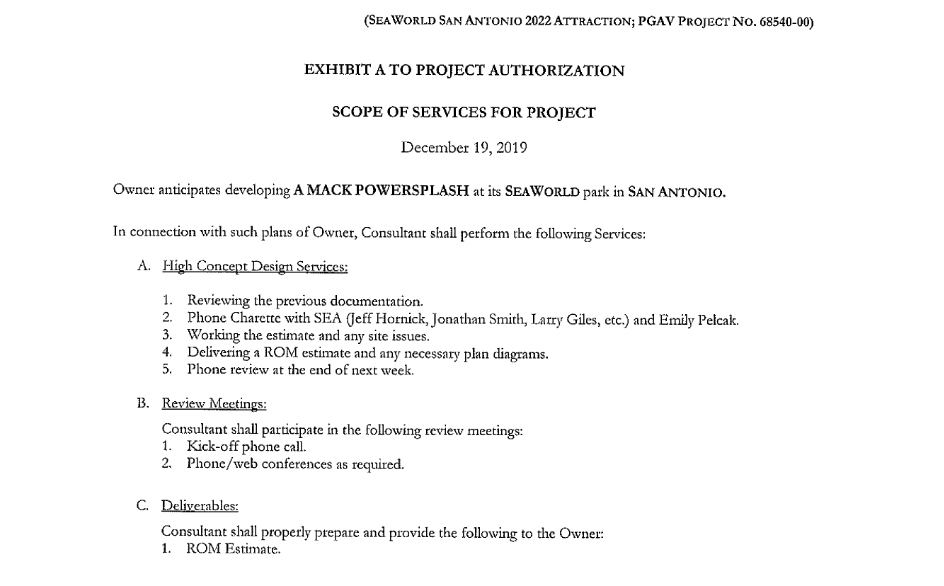 The liens also describe what the park was considering for its 2022 addition – a Mack PowerSplash. According to the contract, SeaWorld officials commissioned the drafting of building plans in December 2019, which suggests that the project was and is still in its very early stages.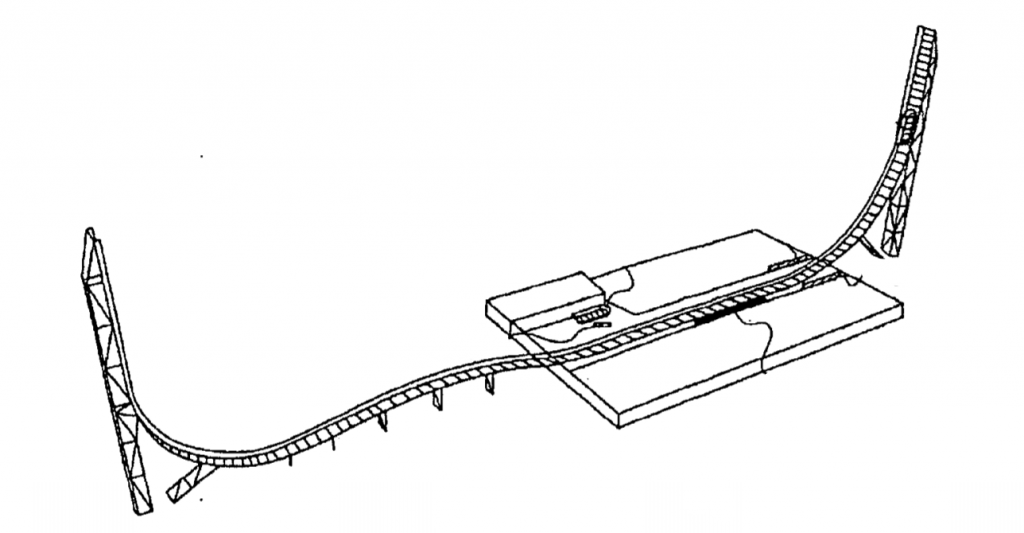 This would be quite an interesting addition to the park, as SeaWorld San Antonio already has Journey to Atlantis – a Mack SuperSplash water coaster. It would definitely seem redundant to have two very similar rides in the same park. The only difference between Atlantis and a PowerSplash would be the launches and vertical spikes. However, Texas is known to reach very high temperatures during the summer, so having another water-based ride could go over very well with the general public. This would also serve as a replacement for the Texas Splashdown log flume ride which operated concurrently with Journey to Atlantis from 2007 until its closure in 2011.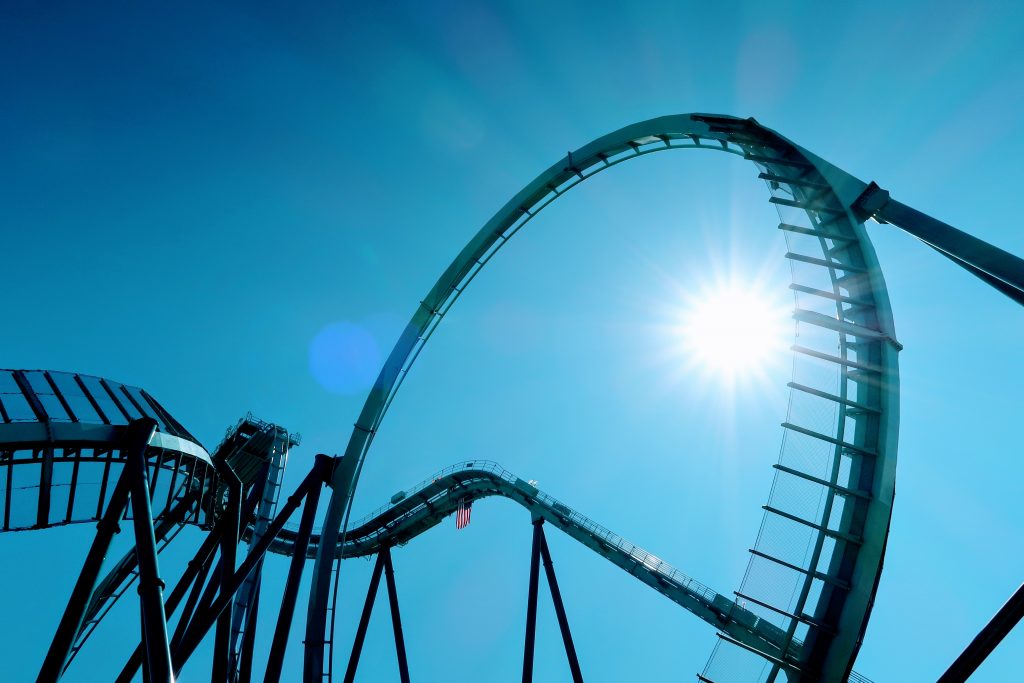 Looking to the Future
In a statement to the Orlando Sentinel, SeaWorld stated, "As we re-open our parks and begin to generate revenue again we are working with our vendors to complete all outstanding payments." Many of the company's 2020 coasters still require significant electrical, mechanical, and landscaping work, which cannot be completed until SeaWorld works out a payment plan with its contractors. The quicker construction is able to restart, the more likely the coasters will be able to open this season.
At this point, it is impossible to assess how the COVID-19 pandemic will specifically affect SeaWorld's immediate future. In the 2020 Q1 earnings call, Interim CEO Marc Swanson suggested that some of the rides planned for 2020 may be delayed until 2021 to maximize attendance when the theme park industry is able to operate without restrictions, but he did not name any specific projects. Projects beyond 2020 will most likely be affected by how much capital expenditures the company allocates for its recovery, and the projects currently in development may end up opening on schedule, being pushed back, or being canceled.
SeaWorld's parks just began the process of reopening – Aquatica San Antonio reopened on June 6th and both SeaWorld Orlando and Busch Gardens Tampa reopened to the public on June 11th. SeaWorld San Antonio is scheduled to reopen this Friday, June 19th. Official reopening dates of SeaWorld San Diego, Busch Gardens Williamsburg, and Sesame Place have not yet been announced, but we'll make sure to cover them when they do.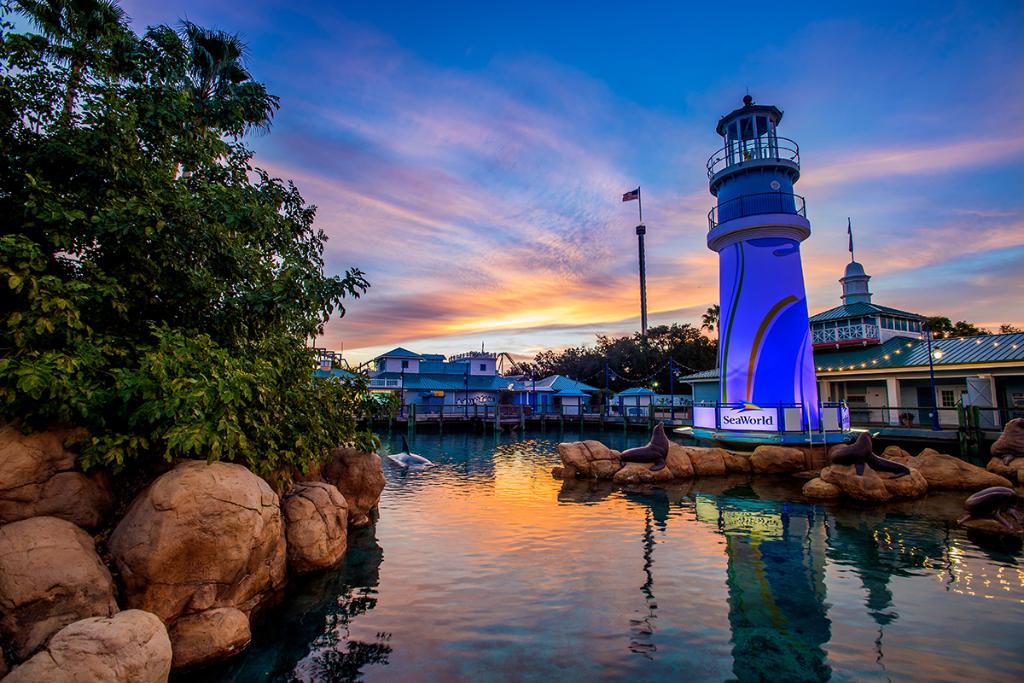 For more information on the parks such as ride closures, hours, make a reservation and/or general questions please visit the following: Busch Gardens, SeaWorld Orlando, Aquatica, Adventure Island, and Discovery Cove.
Remember to stay tuned for more from information from SeaWorld Entertainment, and be sure to get social with us on Facebook, Instagram, or Twitter for the latest updates and subscribe to us on YouTube for some really awesome content!