Cedar Point is celebrating 150 years this year. A tough time to be celebrating for sure, as the entire world is in crisis. Just like Silver Dollar City is celebrating it's 60th year, Cedar Point is working through an anniversary in a pandemic. Some of those 150th plans are getting pushed back to the 151 year "celebration" instead, and some things are going on as planned. Next year we will see a new parade, some more new restaurants open, and a brand new Town Hall remodel into a beautiful Museum. That doesn't mean everything is cancelled though! Some new restaurants did open: French quarter Confections, the Roost, and a few other stands managed to be ready. My most anticipated: The Mac Shack is delayed.
Enough about the new though: Let's talk about the present. Screenings were so much more smooth than opening day at Kings Island. The thermal cameras worked flawlessly, just as I experienced at Worlds of Fun, and Six Flags St Louis. There was a line, but it breezed through rather efficiently with four lanes running. Security has the new scanners that most people will not need to open their bags for, and park entry was a breeze with the nice wide gates Cedar Point added with Gatekeeper a few years ago.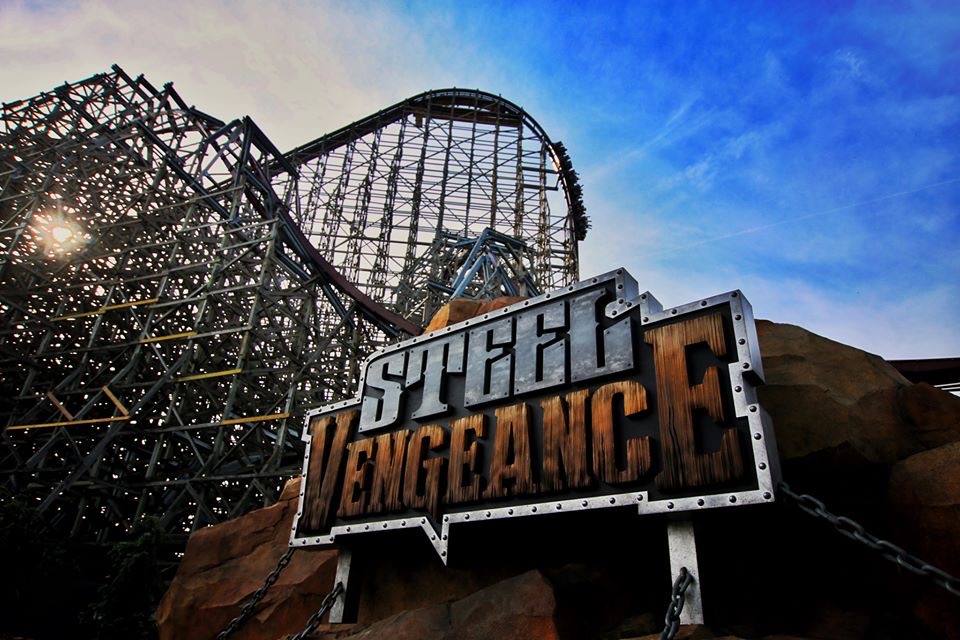 One thing that is interesting, but also makes perfect sense: just like at Orion at Kings Island a few rides are using access pass cards with specific time slots for riders to come back. This system makes a lot of sense with the need to social distance lines, and kept most of the access pass queues down to around 45 minutes on average. Those rides include Steel Vengeance, Maverick, Millennium Force, and presumably Top Thrill Dragster – when it opens. The park is currently trying different card hand out systems: from all at once, to every hour to two separate hand out time windows. It is an evolving process, and hopefully one that becomes more smooth. It is also important to note that with this card system multiple rides on a specific roller coaster may not be possible in a given day.
It's no secret that a lot of staff for Cedar Point comes from international students. This year that has changed. Completely changed. This year instead of international students, due to the travel ban, you will see a lot of employees from other parks. I noticed California's Great America, Dorney, ValleyFair, and Kings Dominion name tags through lines, cleaning staff, front gate, and ride operations. This strategy is allowing for a majority of the rides to open. Rougarou, Gemini, Blue Streak, and a few others noticeably sat idle however. There were also closed restrooms, and multiple restaurants showing no life. This is to be expected from the severe understaffing. It was notable however, that on weekends there were more attractions running than on the weekdays: I even saw Corkscrew running Saturday and Sunday, and Wicked Twister testing a few times.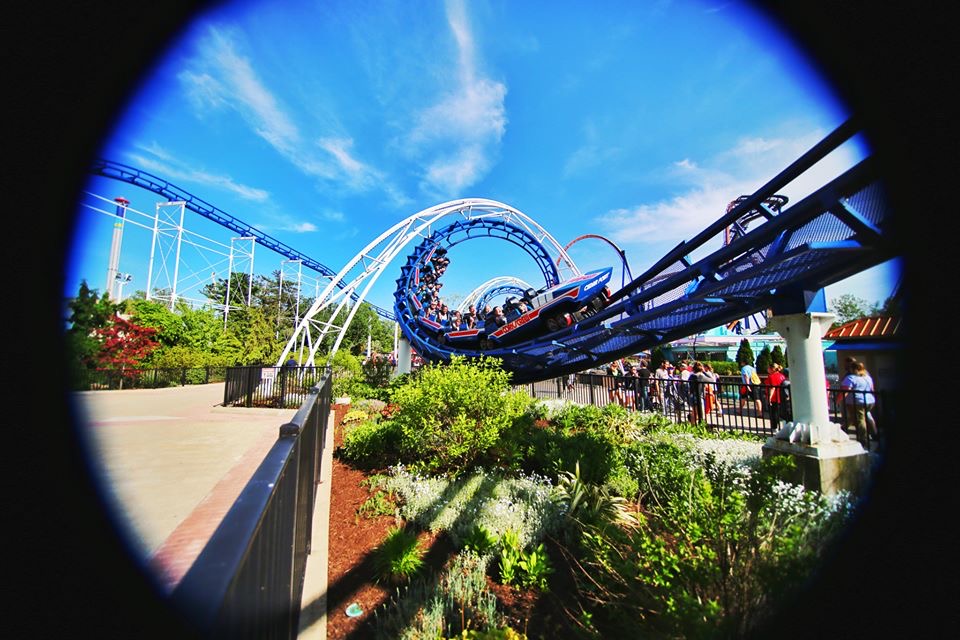 All the rides that were operating were running multiple trains. There was also the standard cleaning every 30 minutes, along with social distancing on most rides. I say MOST rides because some rides are fortunate enough to automatically be spaced out by design: Gatekeeper sits far apart, Raptor seats are tall enough that the entire train can be filled. B&M's seem to have been built with social distancing in mind – before social distancing was cool. Most of the rides will be seating every other row however, and this year unless you are very fortunate to be there on a day where rides are a walk on you will probably be assigned seats.
It's worth noting however: Reservations are not hard to make, and there seems to be plenty of reservations available. As of this writing it is 11:30 AM Saturday July 18th, and this is a screenshot of the reservations available even today: A Saturday the park would normally be packed on an average year. Remember: There is also a much more limited capacity even allowed in the park than a normal day, around 20%.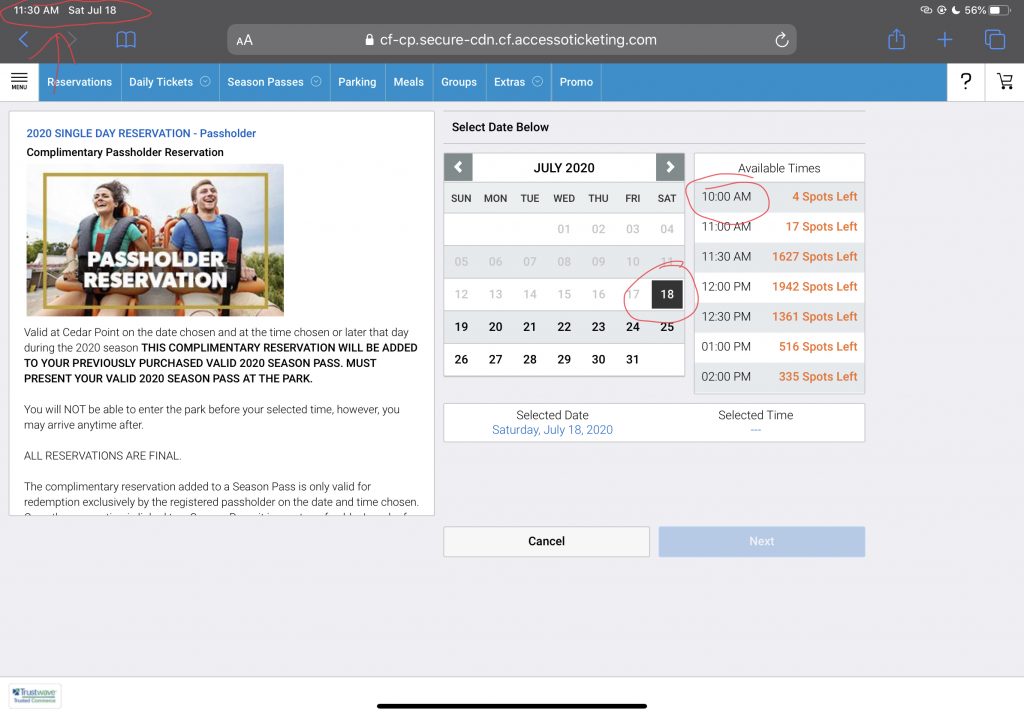 There is some special merchandise for the 150th anniversary, including an amazing book that covers the history of Cedar Point from start to finish…erm, Current, Since Cedar Point is far from finished. Even in a pandemic they shine bright! In the coming days we will be releasing a book review on that extremely heavy piece of reading material that I can already assure you is worth the price tag! I also noticed 150th anniversary shirts and other merchandise available to commemorate the special, if not strange year. On a personal note: I would also encourage anyone who rides a coaster this year to purchase a few on ride photos: They will be a bit special considering the mask policy at these parks require you to wear it on the ride.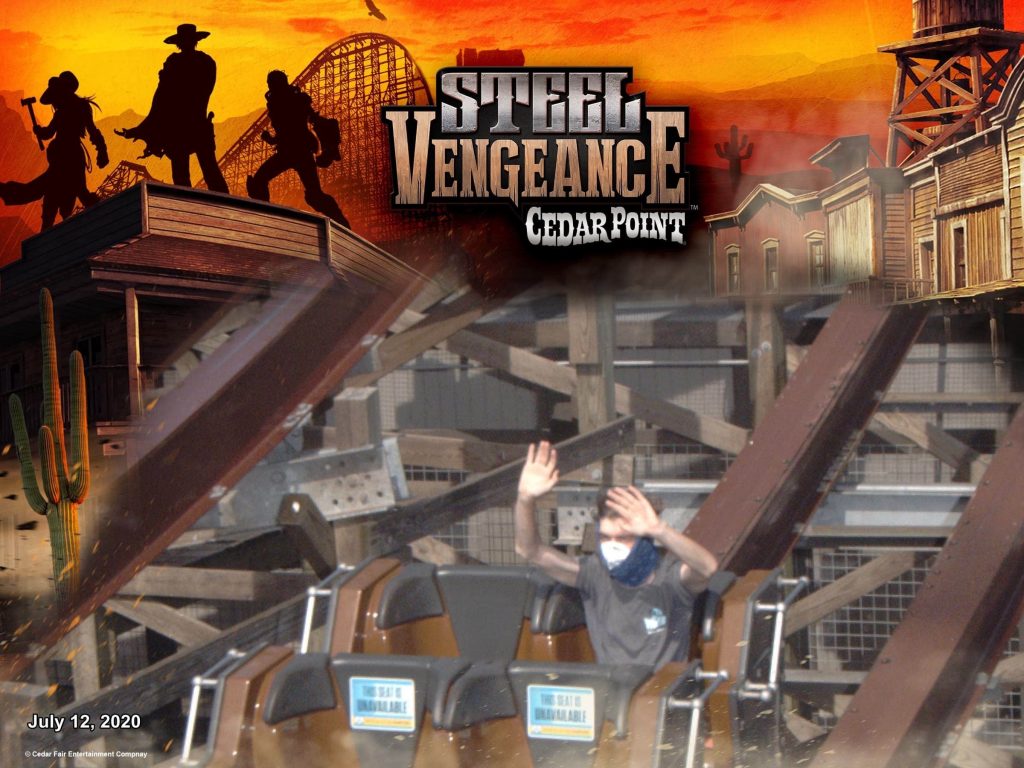 Yes: there is a pandemic going on, however, I can say that based on the enforcement of mask policies, and the social distancing as well as the cleaning of the rides I feel theme parks are doing more than your average store or venue to keep the public safe. It is encouraging to know that there are safe options for visits, and sometimes the lines are so short it makes it one of the best visits in years! There are hand sanitizer stations throughout the park, and cleaning is frequent on and off rides. Even in a pandemic, America's Roller Coast beats an office.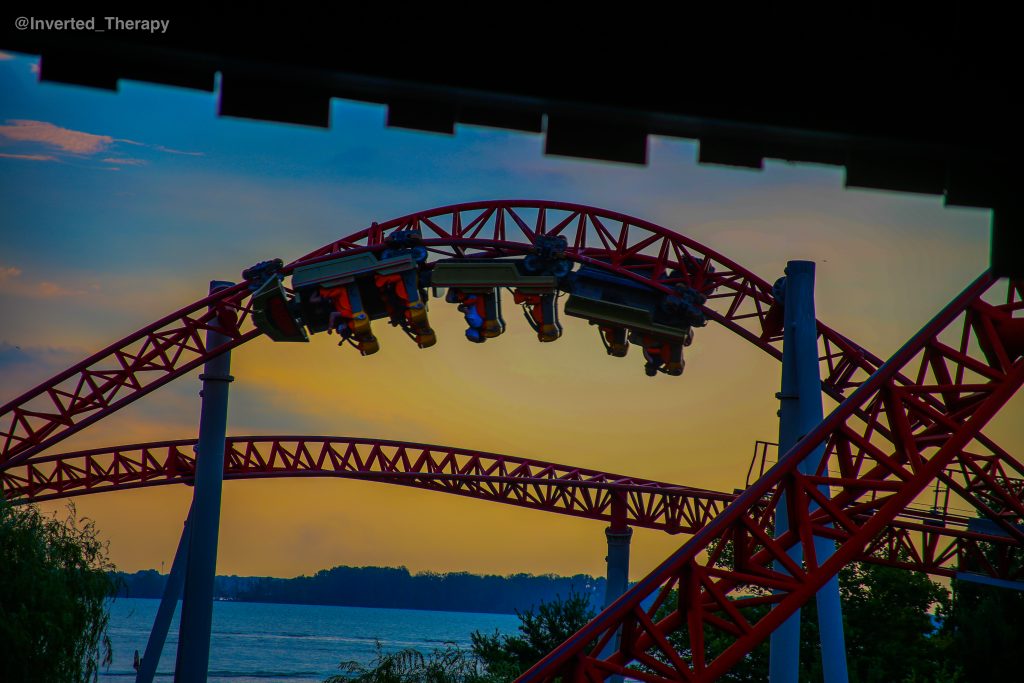 Stay tuned for more theme park information, and be sure to get social with us on Facebook , Instagram, Twitter @BehindThrills for the latest updates! For our latest theme park videos please be sure to subscribe to us on YouTube!
Justin Landers is 29 year's old and owns Just Shoot Light Multimedia Productions, a freelance photo and video company involved in the theme park industry since 2013. You can find him on Instagram at @Inverted_Therapy and @Just_Shoot_Light and on YouTube or Facebook.