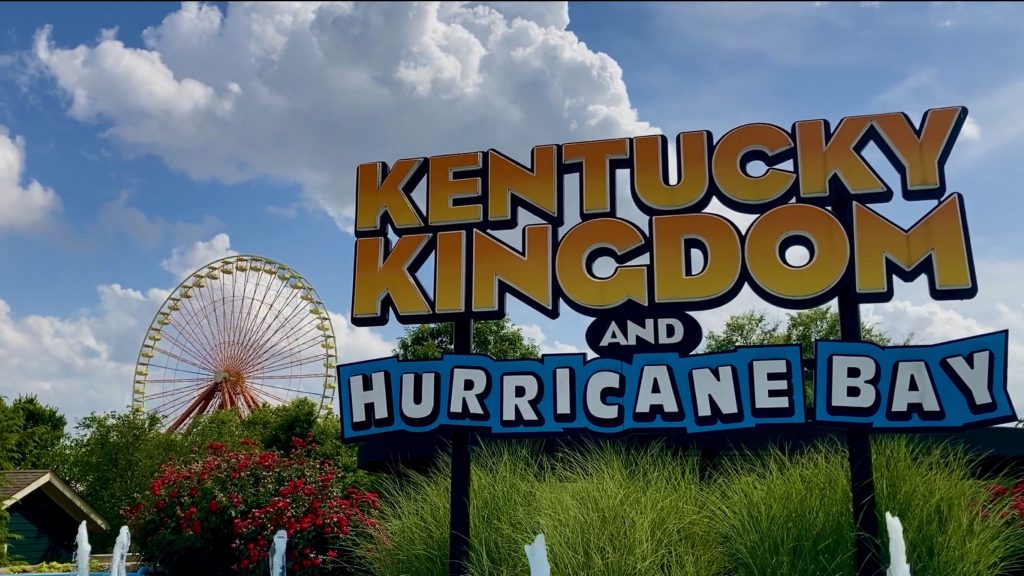 On June 29, 2020 I visited Kentucky Kingdom for the first time to experience their new policies, and visit this amazing park that roller coaster enthusiasts everywhere praise. Boasting six coasters and the perfect middle of the ground stop on a road trip, is it actually worth going to?
This park is known online for their humor, and among coaster and theme park enthusiasts for their smaller rides that still pack a heavy punch. The park has a very small height limit – you will never even see them get a hyper coaster as they are limited to just about 100 feet. Why? Because they are about a mile from a major airport. It's wild being about to take a first drop on a ride and seeing a plane zoom by at basically eye level!
To get into the park there is a standard temperature screening, metal detectors and bag checks. This park is not requiring masks, but is highly encouraging them, and most guests are abiding. They are also enforcing social distancing on all rides, and in the queue lines. They are also guilty of the one train operation issue that is plaguing the Theme Park Industry right now, a practice many feel needs to end especially in the time of a pandemic. Even running one train though, most of their rides were only around a 10-15 minute wait.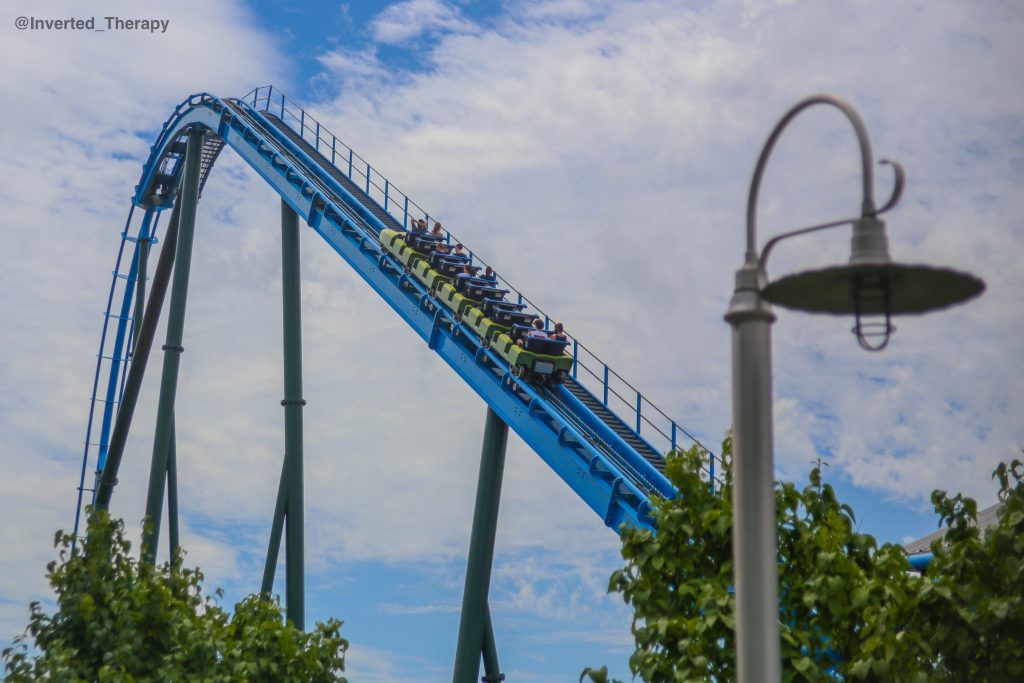 The stand out ride in the park is Storm Chaser: An RMC roller coaster with a inverted first drop. Like all RMC ride's I've been on – 9 total now – it packs a punch. Even their smaller creations are amazing, with wild airtime that throws you out of your seat, fast paced inversions, and a quick speed that is carried through the entire course. I unfortunately only managed three rides on it in my visit across two days. It went down on opening day just after noon, and didn't reopen while I was there.
Storm Chaser going down would turn out to be problematic for the rest of the park: Lightning Run's line never went below 15 minutes again for my entire visit, mainly because they were only running one train and it is the second best ride in the park. This Chance Hyper – GTX, a type of ride the industry could certainly use more of, packs amazing ejector air into it's 100 foot first drop and long layout. Yes, that's right, this ride also hits that 100 foot barrier.
The SLC in the park, T3, may be the worst SLC I've ever ridden. I would rather bang my head than experience those lap bars, we are going to leave it at that though. Just don't. Go ride Storm Chaser again.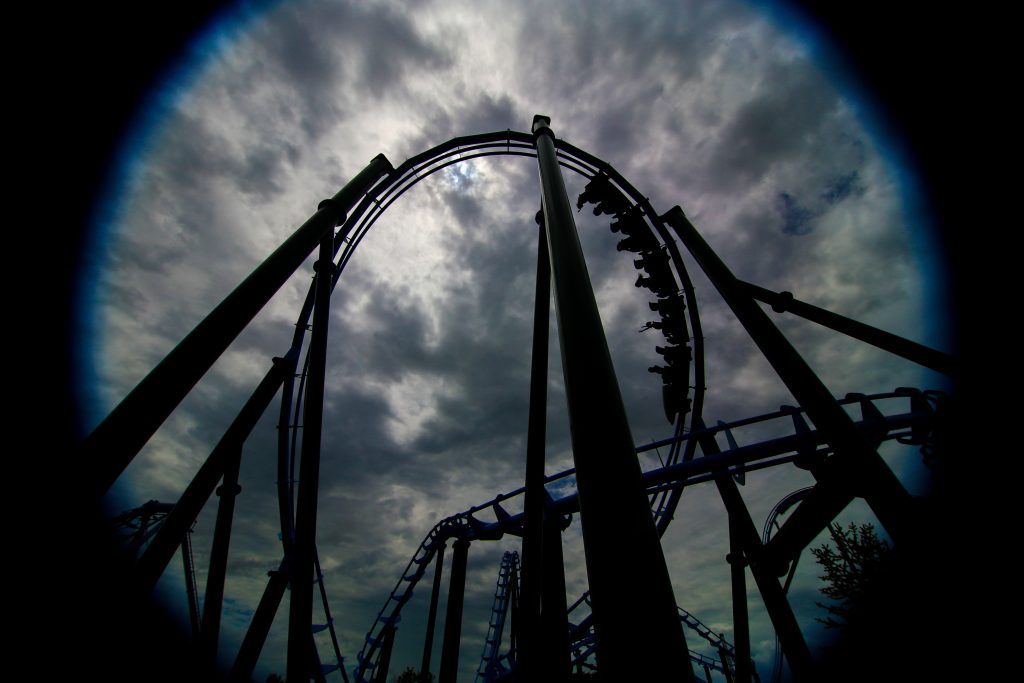 This park also boasts not one, but two wooden coasters. Thunder Run is an old Dinn wood coaster that provides some airtime but nothing to write home about. Their newest addition however, the gravity group Kentucky Flyer has a less than 50 foot first drop that will THROW you out of your seat in the back row. How is a family coaster this good?!? Gravity Group is packing a punch into a family ride that the entire group can enjoy! This was the surprise stand out of the park. A joyful experience for sure, and one that I found myself riding multiple times.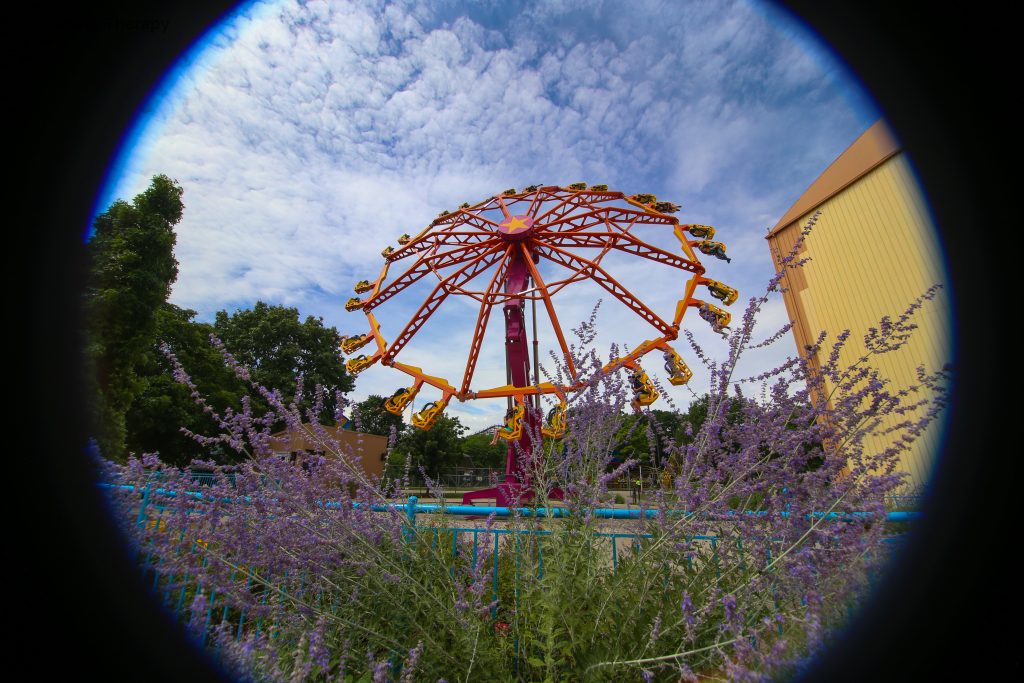 There is also a decent collection of flat rides. A drop tower, a pirate ship swing, a Matterhorn, a Zamperla Endeavor, and a few others. There's also a Ferris wheel, it is however closed for the season – as are their bumper cars. They also have cancelled their Sea Lion show for the season, but said it would return next year! One of the most interesting things about this park is that it's actually split by a road. Most of the flat rides are on the side of the park you come in, then when you get to the halfway point there are crossing guards, and most of the roller coasters sit in the back half of the park – with the exception of Lightning Run being at the front.
Food options were also plentiful, and one unexpected yet highly enjoyable surprise was they even have Dole Whip available! That's right! Disney isn't alone in this offering anymore. They have pineapple AND strawberry! Both were amazing as expected. There are two cafeterias, and this year due to the virus everything is made to order, Fresh Food!
The best part of Kentucky Kingdom is easily the price though. They are running a season pass special causing their price to be 50$ for the year, or 30$ for a day pass. They are also running out of state offers that include incentives such as free drinks through the day at the park. It really is an extremely affordable option for a vacation that packs a great number of rides into a small space. Then there's the rumors. Rumor has it that next year they will be building an RMC Raptor coaster clone like the one at Six Flags Fiesta Texas and California Great America. The other rumor however seems a lot more likely, given Kentucky Kingdom's penchants for being jokers: they've said they are building a second Vekoma SLC to duel, and I kinda believe them.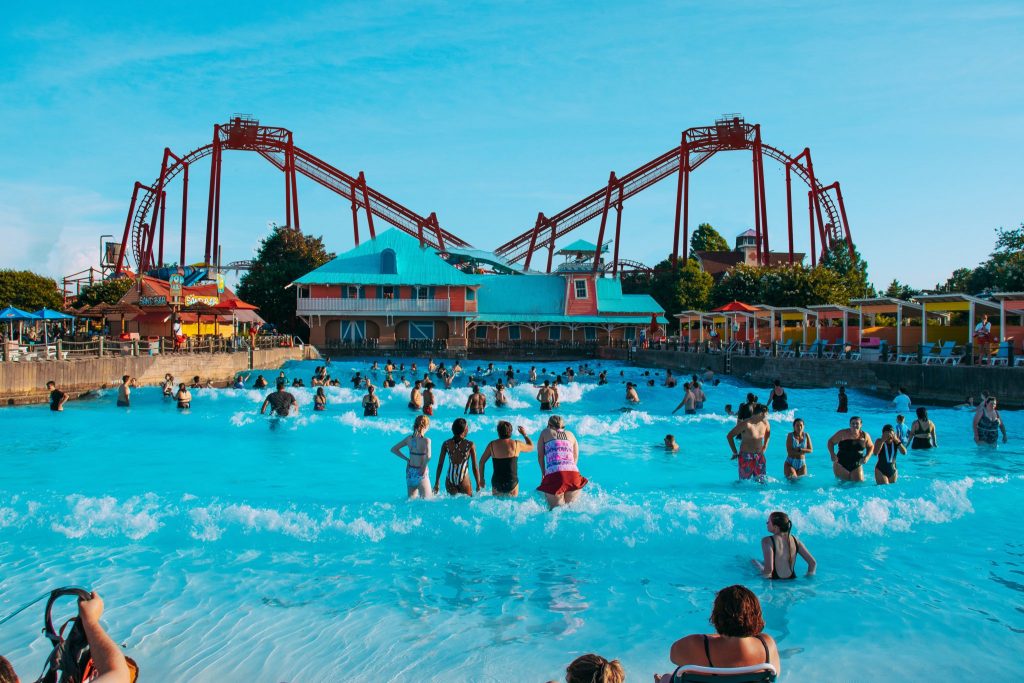 Stay tuned for more theme park information, and be sure to get social with us on Facebook , Instagram, Twitter @BehindThrills for the latest updates! For our latest theme park videos please be sure to subscribe to us on YouTube!
Justin Landers is 29 year's old and owns Just Shoot Light Multimedia Productions, a freelance photo and video company involved in the theme park industry since 2013. You can find him on Instagram at @Inverted_Therapy and @Just_Shoot_Light and on YouTube or Facebook.