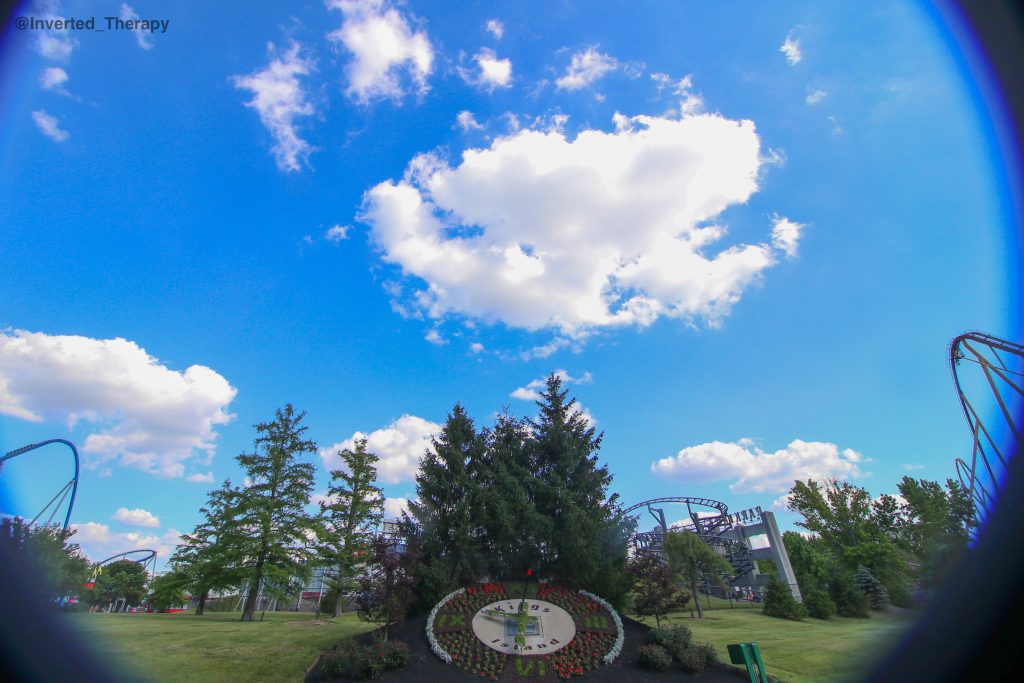 Kings Island reopened to crowds on July 2nd 2020. This is a much larger park than Worlds of Fun, which I had visited just a few weeks prior. Sitting in Mason, Ohio and drawing nearly the same crowd as Cedar Point – a park I visited on opening day as well – this park is one of few to open their new coaster for 2020. Orion stands taller than it's older but smaller brother Diamondback, towering over the park with it's 300 foot drop. The newest Giga in town, and the crowd pull of the day, but more on that in a future article.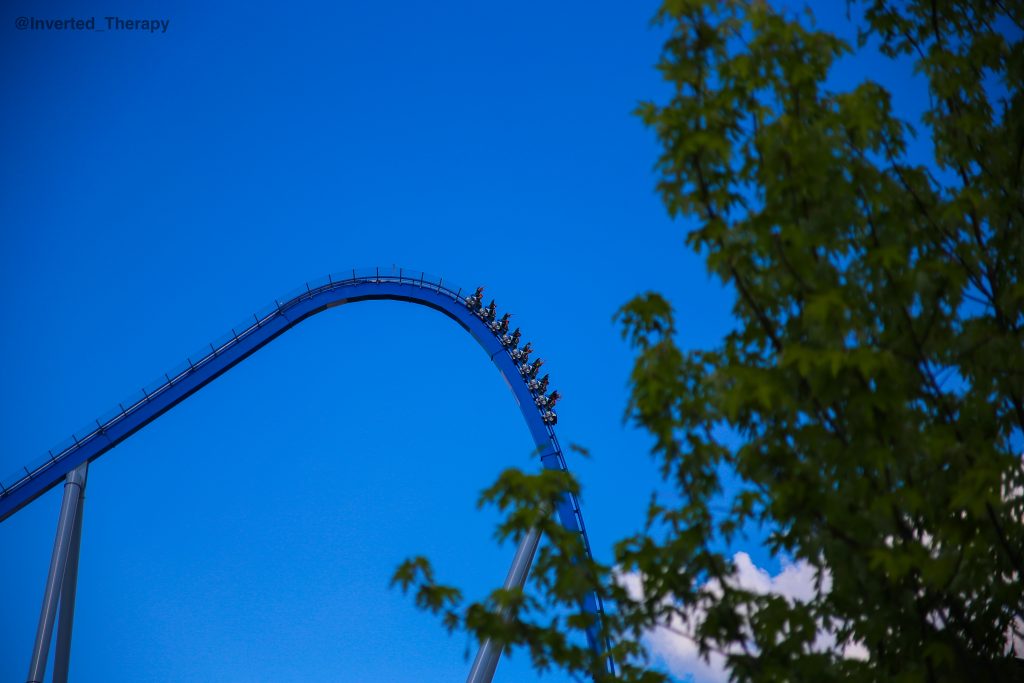 So, how did the opening of a much larger Cedar Fair property stack up? Well, not well, unfortunately. It would appear right at opening the thermal scanner system – which worked flawlessly at Worlds of Fun – failed. This left the park little option but to switch to it's handheld scanner's and slowed down the massive crowd that had built. It took me around 45 minutes to get into the park after the temperature screenings, bag check, and ticket scan were complete. Rough start.
When I made my way to Orion I found a line stretched all the way back out of the new area and over to the section of track that travels over the path by Diamondback. The line was around 3 hours. The day was certainly starting off a little bumpy. Could it be salvaged? Did the park allow to many people in? What was going on?
After getting my first ride on Orion I headed over to check out Mystic Timbers – to find it's line to be about an hour. Certainly better than the 3 hour line at Orion. Diamondback was the same, and Banshee carried about a 45 minute wait through the day. The biggest surprise however came when I went to ride Flight Of Fear and found it had over an hour wait. A certain side effect from being right next to Orion, the newest thing in the park. Opening day was bumpy, at best.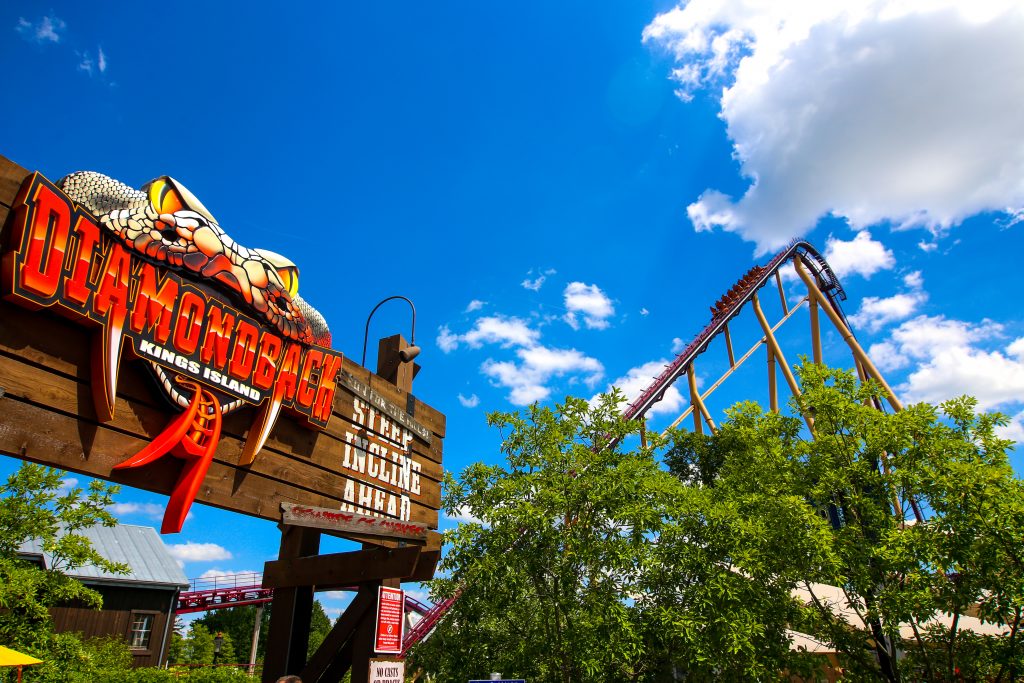 So, how long would it be like this? Would a few days fix things? Monday morning, July 6th I made my way back to the park. There was no mile long line stretched out of the temperature tent. There was no back up at the metal detectors. I walked right into the park, just a few brief moments after opening.
I walked over to Orion and instead of finding a 3+ hour line I was greeted by a team member who handed me a card. 2-3 PM. Easy enough. The line at 2 PM took around 30 minutes. Nothing compared to the 3 hours on opening day. Mystic Timbers was around 30-45 minutes all day. Diamondback sat around 45 minutes – 1 hour all day. Standard wait times for a average day following a holiday weekend.

So, the lesson was simple: Opening day at parks even in a pandemic are still insanely busy. In fact, ESPECIALLY in a pandemic – opening day is busy. There is a lot to learn based on how thing's have changed. Cleaning of train's is a new thing. Social distancing and not filling every seat on a ride is a capacity killer that parks are learning to adjust for. Once they iron out those detail's however, it seems to be a "normal" operating day as far as waits go. There were still plenty of open reserve slots even on the day of my other visits beyond opening day. Unless it's your only option: Miss opening day and go on the following week at the earliest.
Stay tuned for more theme park information, and be sure to get social with us on Facebook , Instagram, Twitter @BehindThrills for the latest updates! For our latest theme park videos please be sure to subscribe to us on YouTube!
Justin Landers is 29 year's old and owns Just Shoot Light Multimedia Productions, a freelance photo and video company involved in the theme park industry since 2013. You can find him on Instagram at @Inverted_Therapy and @Just_Shoot_Light and on YouTube or Facebook.