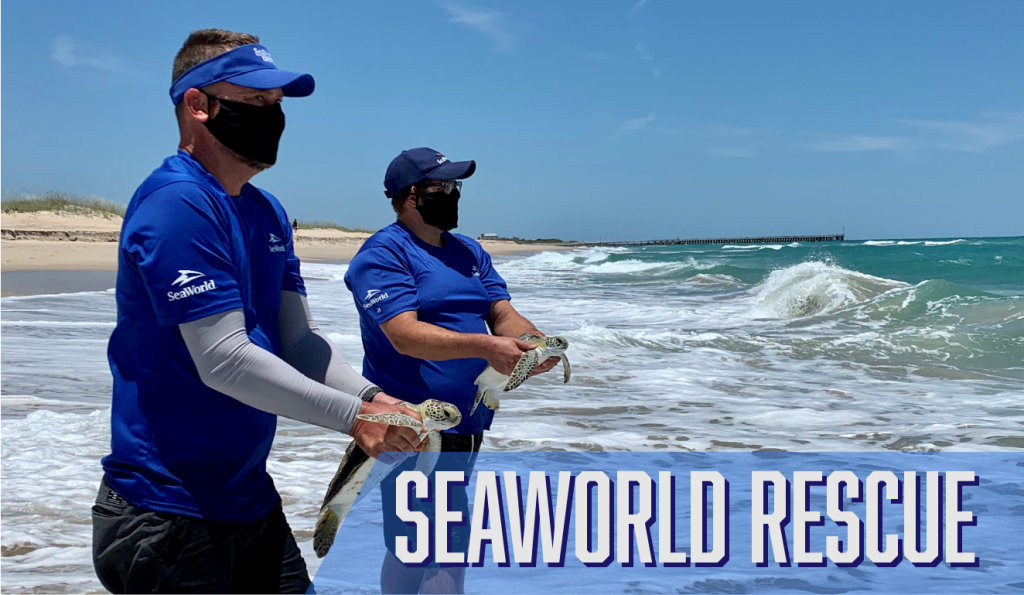 Operating an animal rescue center is just like running an emergency room. ERs are staffed by doctors and nurses, just like rescue centers are staffed with veterinarians and animal care specialists around the clock. Both facilities have checkup areas, operating rooms, and laboratory facilities, which help treat patients at a moment's notice. Both humans and animals can be brought in for the same reasons – broken bones, swallowed objects, infections, hypothermia, or even life-threatening lacerations. Such was the case with a pregnant manatee who was found in the wild with an open wound, most likely caused by the propeller of a boat. Rescue crews were able to safely net and bring her into a transport truck, where she was taken to a critical care facility at SeaWorld Orlando. Veterinarians discovered that the wound was causing a pneumothorax, or collapsed lung, which prevented her from breathing. Thankfully, however, surgeons were able to repair the damage and the manatee was able to move into the rehabilitation area, where she gave birth two days later. This was the first manatee birth at the park in more than 9 years, and the first manatee birth at the park captured on video.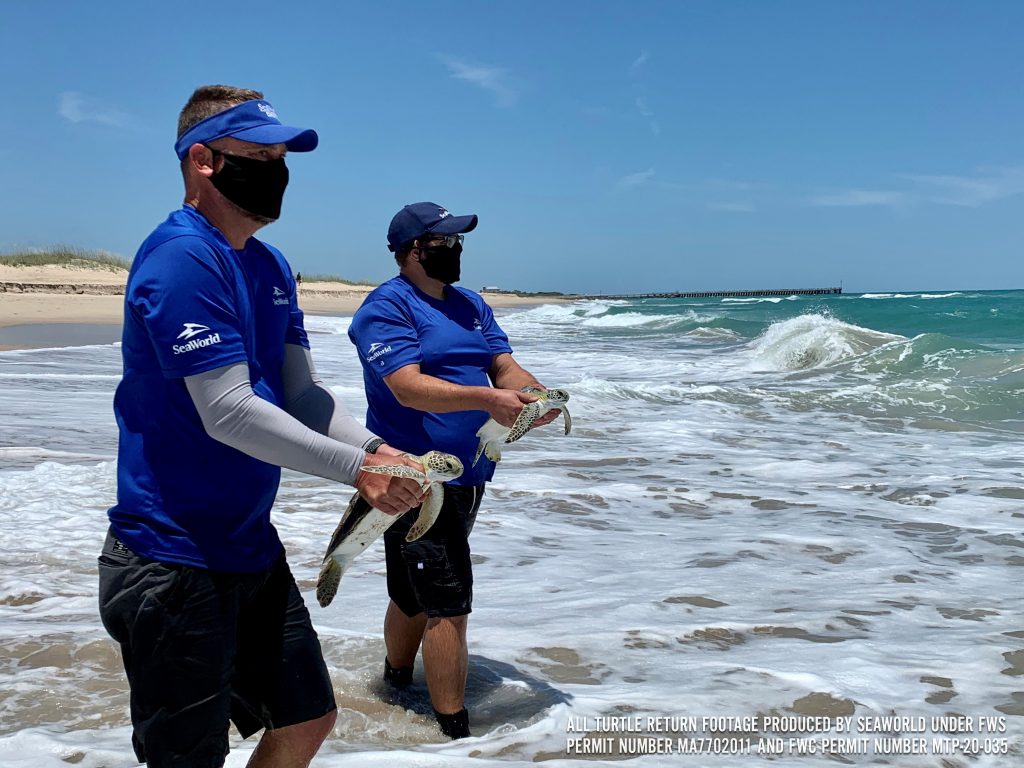 All of SeaWorld's parks shut down in mid-March due to the COVID-19 pandemic, but while the majority of park operations ceased, there was one team that didn't slow down – the SeaWorld Rescue team. Over the last four months, teams in San Antonio, San Diego, and Orlando have rescued over 458 animals. In Orlando, over 20 sea turtles were released after being found cold-stunned in New England, unable to swim or eat due to the frigid temperatures. They were transported to the park by the Florida Fish and Wildlife Commission, rehabilitated over a number of weeks, and finally released into the Atlantic Ocean. Among the animals returned were Kemp's Ridley and green sea turtles, two species that are extremely rare and endangered.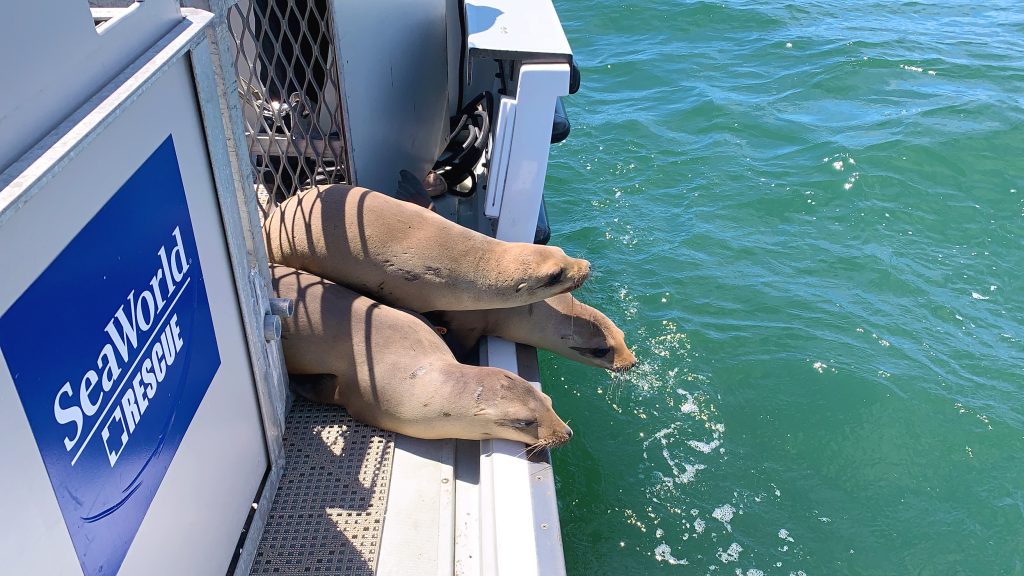 Down in San Diego, SeaWorld San Diego's Rescue Team has been busy rescuing animals in need along California's coastline, including harbor seals, elephant seals, and California sea lions that were found emaciated and malnourished. These marine mammals spent approximately four to six weeks at SeaWorld, receiving expert care and rehabilitation at the park's Animal Health and Rescue Center. Once they gained sufficient weight and received a clean bill of health from the park's veterinary team, the seals and sea lions were ready to return to the wild.
I had the opportunity to talk to Jon Peterson, SeaWorld Orlando's Vice President of Zoological Operations, to learn about some of the animals that SeaWorld rescued while the parks were closed to visitors. J.P. has been overseeing SeaWorld Orlando's five-acre Rescue Facility for the last 15 years and heads what he says is the best animal care team in the world. There, experts rehabilitate animals that have been sick, wounded, or orphaned – including manatees, sea turtles, and birds – and nurse them back to health with the goal of releasing every animal back into its native habitat. "SeaWorld is like a non-stop ER," J.P said. "We will never shut our doors to any injured, sick, or orphaned animal."
When an animal comes into the rescue center, it's given an initial diagnostic evaluation. Veterinarians may administer IV fluids or give antibiotics if the animal has an infection. The animal is then given time to stabilize before further treatment. Unlike humans, animals can't tell their caretakers what's wrong with them, so veterinarians use X-rays, ultrasounds, and CT scans to diagnose their patients. After diagnosing the animal, a treatment plan is designed, and (hopefully!) the animal will be able to be released back into the wild after a few weeks of care. If the animal is deemed non-releasable by the National Oceanic and Atmospheric Administration (NOAA), it is transferred to a facility where it will be cared for by zoological specialists and receive world-class care.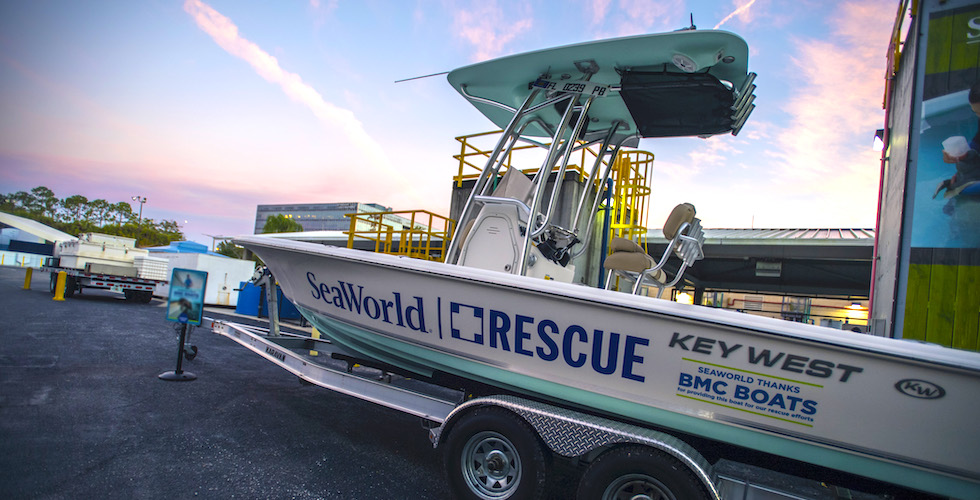 The global coronavirus pandemic has forced the closures of many businesses, but SeaWorld's rescue operations have not skipped a beat. Although rescuing animals in the wild doesn't carry much risk of exposure to the virus, the team had to create new protocols to ensure social distancing on rescue missions. While you might be able to fit between six and eight people on a boat normally, you can only fit four team members on a single boat with social distancing, which can make a rescue mission significantly harder. Thankfully though, J.P. was able to say that they've never had to turn down an opportunity to rescue an animal, even with the new social distancing procedures in place.
American families are engaging in more local, nature-based activities rather than traveling as a result of the pandemic, which can negatively affect local wildlife. Although the number of rescues during this time aren't exceptionally high compared to years prior, the team in Orlando has seen an increase in manatees affected by boat strikes. Thankfully for the pregnant manatee, SeaWorld Orlando is also the world's #1 hospital for neonatal manatee care due to the sheer number of baby manatees that come into the rescue center. SeaWorld has even developed a substitute for mother manatees' milk – a combination of baby formula, oils, vitamins, and protein that looks almost like a piña colada.

SeaWorld has played a critical role in the recovery of Florida's manatees. In 1991, Florida's population of manatees was only around 1,300 individuals and were listed as an endangered species. Almost 30 years later, manatees are no longer endangered. Their populations have grown to around 6,500, thanks in part to the unrelenting rescue efforts of SeaWorld in partnership with the Mote Marine Laboratory & Aquarium, Sarasota Police Department Marine Patrol, Florida Fish and Wildlife Conservation Commission, and NOAA. When rescue teams save an animal from imminent death, they're not just saving an individual. Oftentimes, a rescued manatee can go on to have multiple calves, which can go on to produce offspring of their own. For example, a manatee named Una was rescued at Blue Spring State Park in 2017 after being trapped in monofilament line. Since being released back into the wild, she has given birth to three calves, with the most recent birth being late last year! As J.P. explained, "One of the coolest parts of my job is when I hear that an animal had a calf, especially when it was a second or third-generation rescue."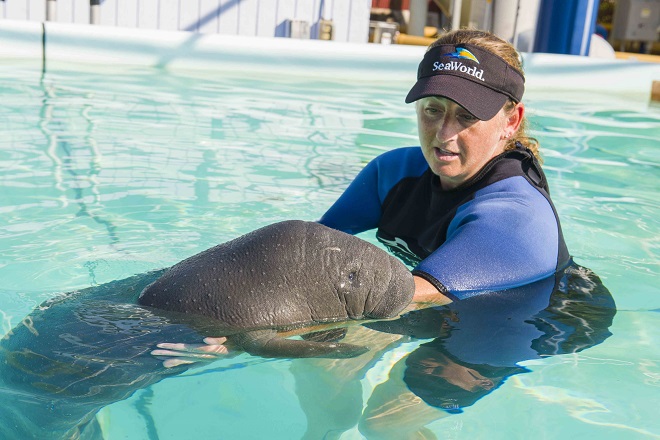 Throughout its 56-year history, SeaWorld has come to the aid of over 36,000 animals. It's encouraging that SeaWorld's commitment to caring for animals in the wild has not changed, even during a pandemic. SeaWorld's rescue centers are true sanctuaries for animals – places where the lost can find refuge and the injured can find healing. A trip to SeaWorld doesn't just support the parks' efforts but also allows you to see their rescue operations firsthand and learn how you can protect the animals that call our oceans home.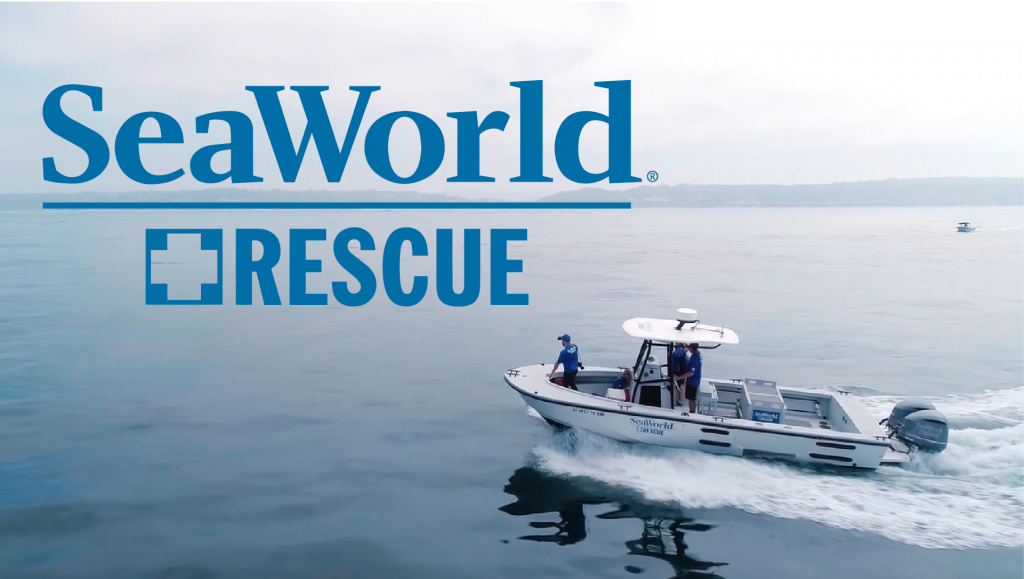 Visitors to SeaWorld Orlando and San Antonio can make a reservation before coming to the park by visiting the parks' websites. Click here for SeaWorld Orlando's reservation site and here for SeaWorld San Antonio's reservation site. SeaWorld San Diego is temporarily closed in accordance with state guidelines.
All photos featured courtesy SeaWorld. All manatee rescue footage produced by SeaWorld under FWS Permit Number MA7702011. All turtle return footage produced by SeaWorld under FWS Permit Number MA7702011 and FWC Permit Number MTP-20-035.
Want to know more about SeaWorld?? Stay tuned to Behind the Thrills for more theme park information, and be sure to subscribe on YouTube or get social with us on Instagram, Twitter or Facebook for the latest updates!