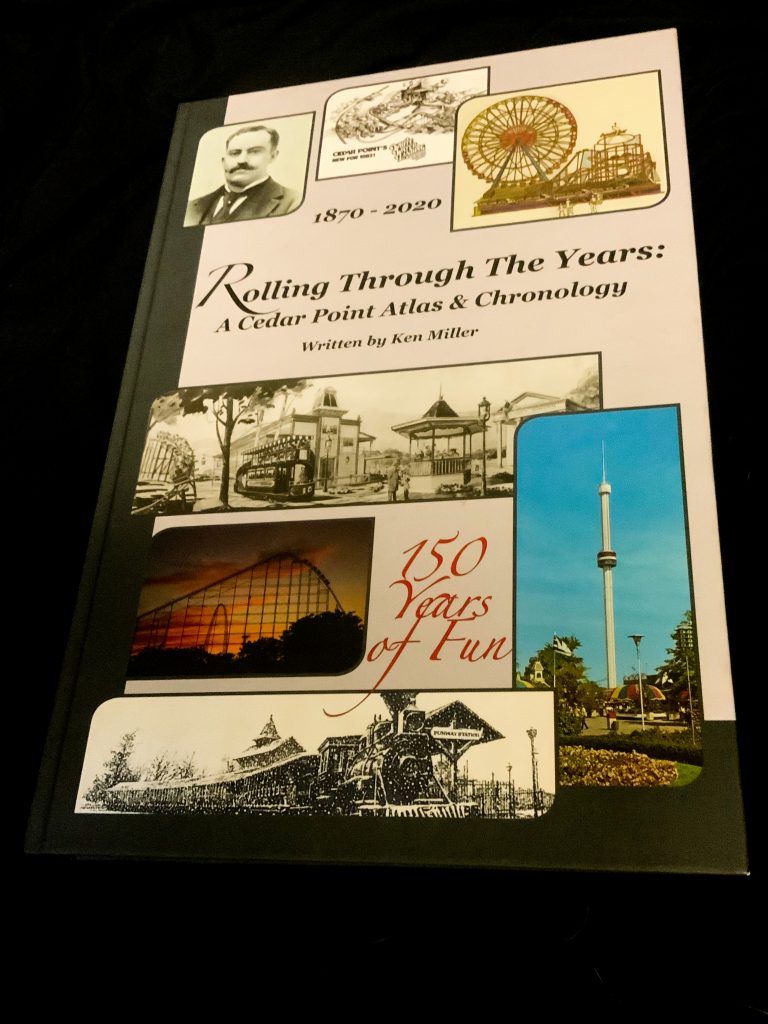 Cedar Point is a park in Sandusky Ohio owned by parent company Cedar Fair. It is considered their flagship park and for good reason – it's even older than Disneyland. Wait…did I say it is older than Disneyland? Well, that is an understatement. Cedar Point has 85 years on Disneyland, with 150 years open as of 2020. That's something to celebrate, and celebrate they are! Even in these trying times of a pandemic, the park is making the most of this opportunity.
That's where Ken Miller comes into play: Ken has been working at Cedar Point for 21 years now. He started in 2000, at a gift shop in Sandcastle Suites. In 2001 he started working with Paul the woodcarver -another person that has been at the park for a long time and is amazing with the parks history – in what is now known as trail tavern. In 2002 and 2003 he worked front gate admissions, until half way through 2004, where he was asked to switch to the museum – he's been there ever since, and has become the curator of the Museum located in Town Hall. He fell in love with the museum, and the parks vibrant history. While working in the museum he would be asked about Cedar Point facts and trivia all the time – leading him to spend countless hours researching every bit of information he could find. The book that is now available is the result of that research – he compiled information into an Atlas kept at the museum, as a guide. While showing a guest in 2013 they suggested the atlas be published -leading to the book we know today – "Rolling Through The Years: A Cedar Point Atlas, and Chronolgy." When I say this is a big book, I mean a massive book. Weighing in around 10 pounds, and at 392 pages long it is a complete history of Cedar Point from 1870 up to present day 2020.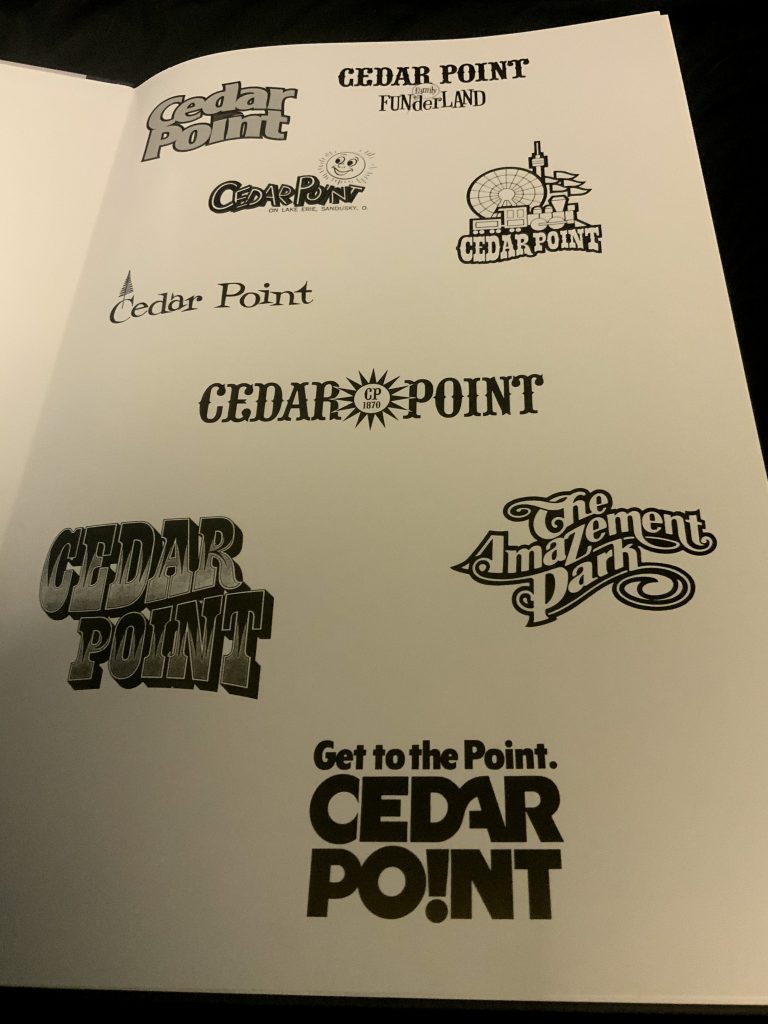 When you open the book the first thing that is found is a history of all the Cedar Point logo's through the years. On the first inside page? A giant photo of the Roller Coaster that is arguably one of the most important coasters to ever be built: Magnum XL 200, the first Hyper coaster, and the start of the height wars. Making our way to the contents section you realize quickly just how much information this book has: Historical markers, Timelines, Dining, Halloweekends, Carousels, and more. This book covers ALL of Cedar Points History and events, and covers them well.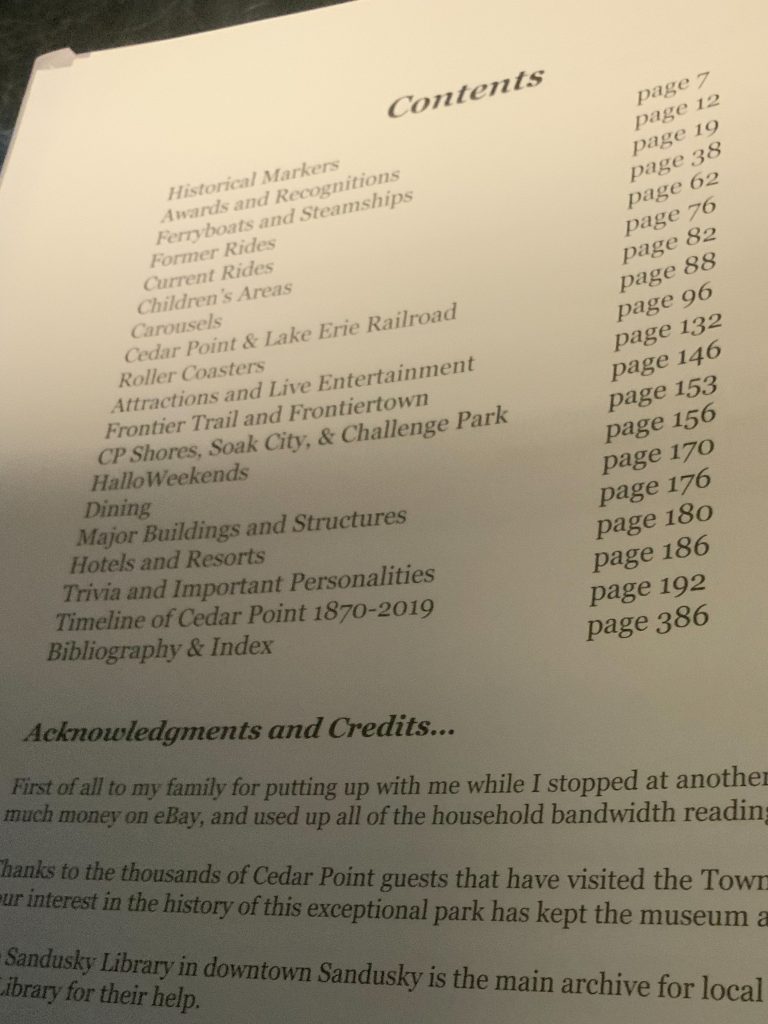 The deeper into the book you go the more it dawns on the reader that this history book took time to put together: A lot of time. 150 years in fact. There's photos dating back to when Cedar Point was not even close to the coaster capital it has become today. Old timey photos of families playing in the sand and beach front shores fill the first couple of pages. Park Sign photos commemorating things such as the "Early Bird Flight from Cleveland to Cedar Point" and ACE Roller Coaster Landmark Plaques. Civil War coverage of the Union Gun Battery assigned to cover the entrance to Sandusky Bay, and pages of Awards and recognition Cedar Point has won. Photos and information of boats that have sailed the Bay, and lake, Ferryboats used to be a popular option for reaching "The Point."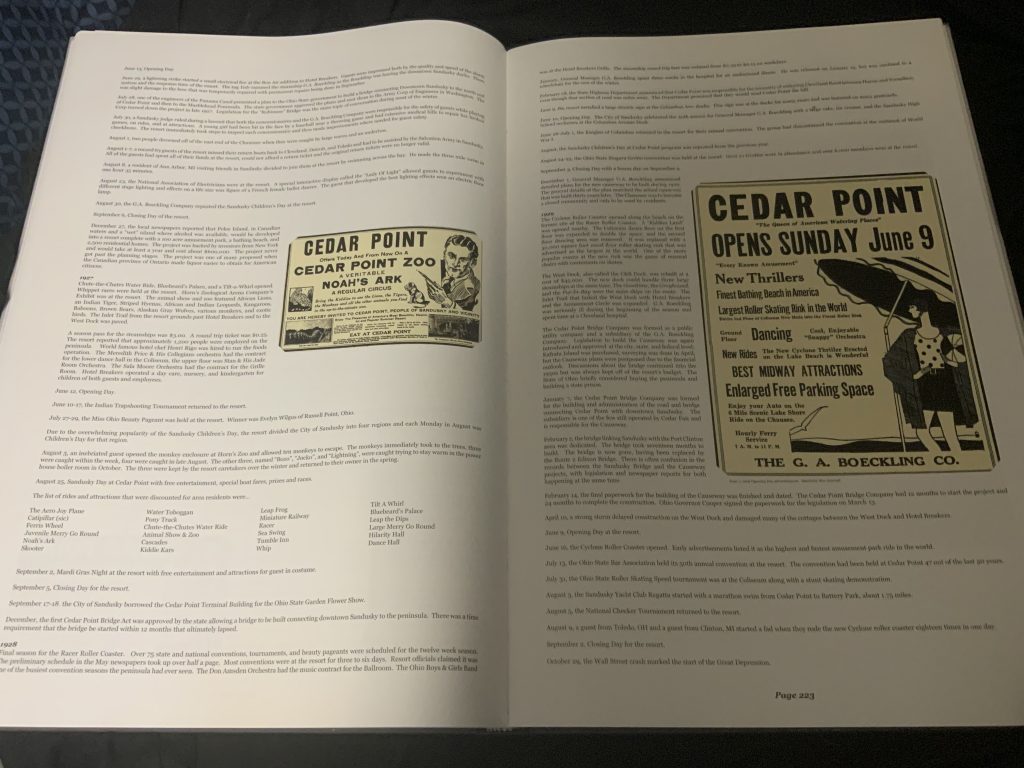 As more pages are turned you find information about the Haunt event, Halloweekends, a staple at Cedar Point since at least 1997. The book features a full list of every house, every scare zone, every event. It even tells you where the house was located in the park.
The history of every ride the park has had, every hotel that has operated at Cedar Point, Discounts offered in past years, even documenting one of the first "Coaster Marathons" as found on page 223 of the book:
"August 9, A guest from Toledo, Oh and a guest from Clinton, MI started a fad when they rode the new Cyclone roller coaster eighteen times in one day."
You could spend hours reading through this book, absorbing information, and learning everything there is to know. Everything is dated by year, so finding the timeline you are searching for becomes effortless. The book works as a guide for anything and everything Cedar Point. I can't imagine how it is going to expand into later editions, and I can't wait to watch as Cedar Point's history continues to grow.
If you like Cedar Point even a little, and if you love the history of parks, this book is for you. Even if you aren't big on the history of parks, there's something here for you. Every page is filled with information, or brightly colored pictures of a past. The book paints a rich history of one of the oldest, and most beloved parks on earth. It would make the perfect addition to your bookshelf, but with how much information is in the book, I doubt it will ever leave the coffee table.
As for Ken, when asked what his favorite story in the book was, he responded with "the story of Harry Welch – page 218 in the book" Harry was a Hotel Breakers Desk Clerk, who saw a woman drowning on July 16, 1921, while on his lunch break. He rescued the woman, and it nearly cost him his job…but if you want to find out how that story ends, you are going to have to go check it out for yourself.
*The book may be purchased through Amazon at: https://amzn.to/2PP0t8y
Or through https://1870publishinggroup.com

Thank you to Ken Miller for taking the time to answer questions, and discuss the book with us. Thank you for all your hard work, and dedication to Cedar Point through all this time!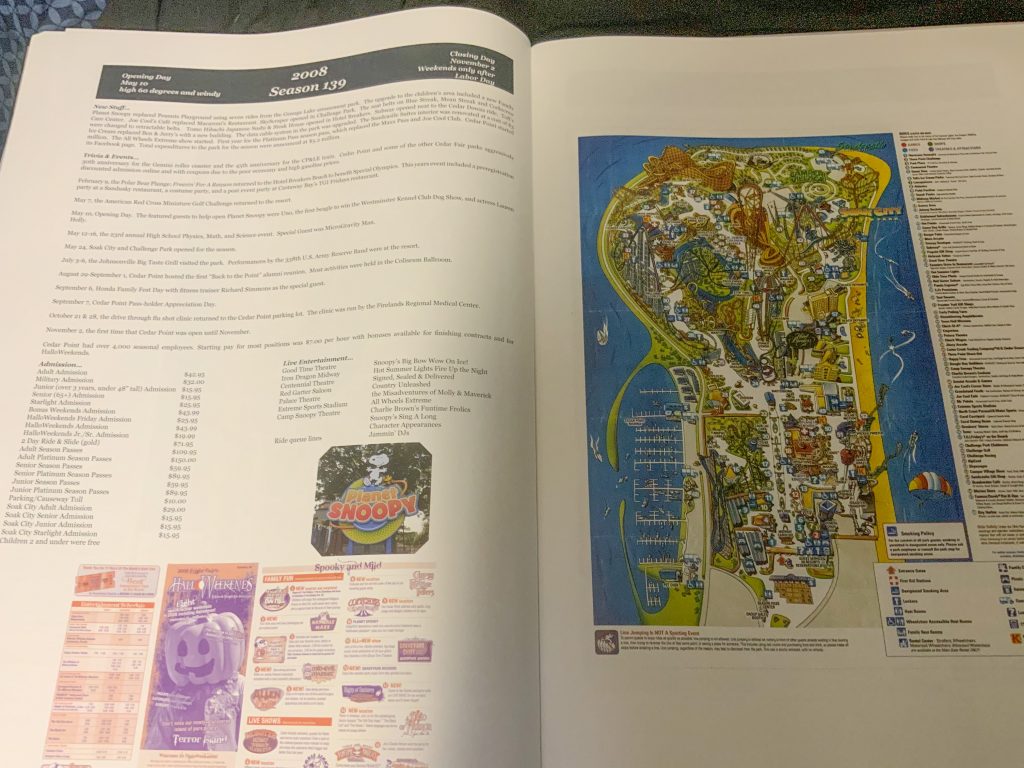 Stay tuned for more theme park information, and be sure to get social with us on Facebook , Instagram, Twitter @BehindThrills for the latest updates! For our latest theme park videos please be sure to subscribe to us on YouTube!
Justin Landers is 29 year's old and owns Just Shoot Light Multimedia Productions, a freelance photo and video company involved in the theme park industry since 2013. You can find him on Instagram at @Inverted_Therapy and @Just_Shoot_Light and on YouTube or Facebook.