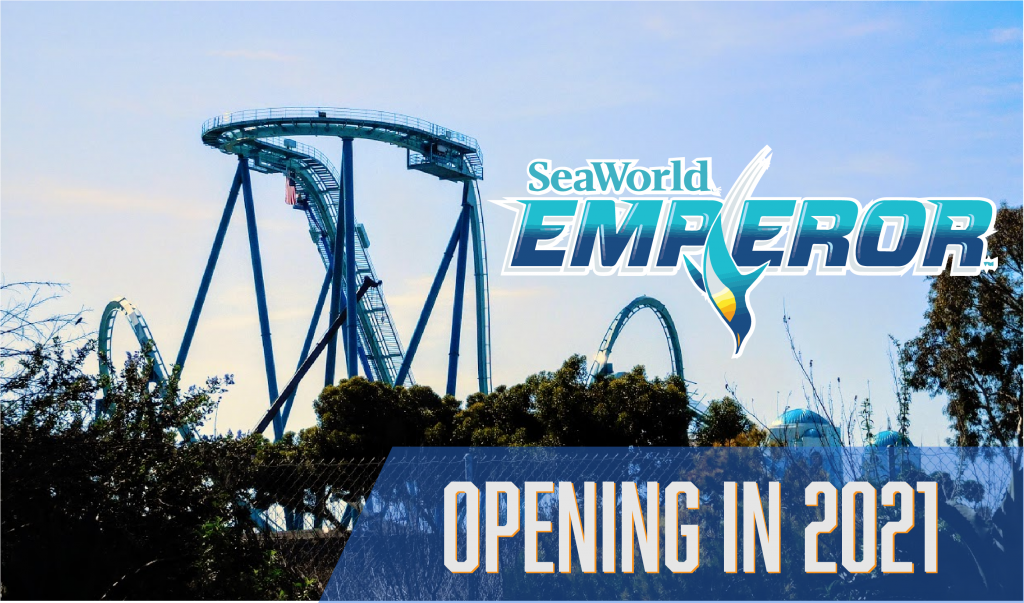 Following the progress of SeaWorld San Diego's new dive coaster has been an exciting adventure over the last few years. On January 5, 2019, we had the amazing opportunity to attend a community forum event in which SeaWorld first announced plans to build Mako, a 153-foot Dive Coaster and the tallest roller coaster to ever be built in San Diego. Over the next few months, we tracked the project as it made its way through hearings from the Parks & Recreation Board, Planning Commission, San Diego City Council, and finally the California Coastal Commission, receiving unanimous support along every step of the way.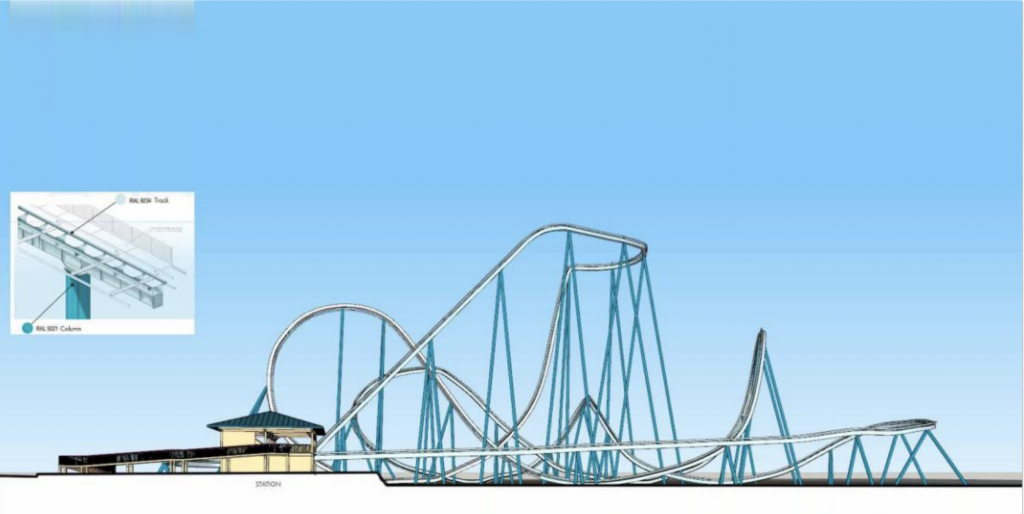 At the IAAPA 2019 convention in Orlando, we were surprised and delighted to hear that SeaWorld had decided to give the coaster an original name, Emperor, and would be partnering with Penguins International to bring more awareness to the plight of penguins in the wild. Over the next few months, we watched a bare section of the SeaWorld parking lot turn into a sea of steel – an astounding and intimidating roller coaster was growing from the ground-up.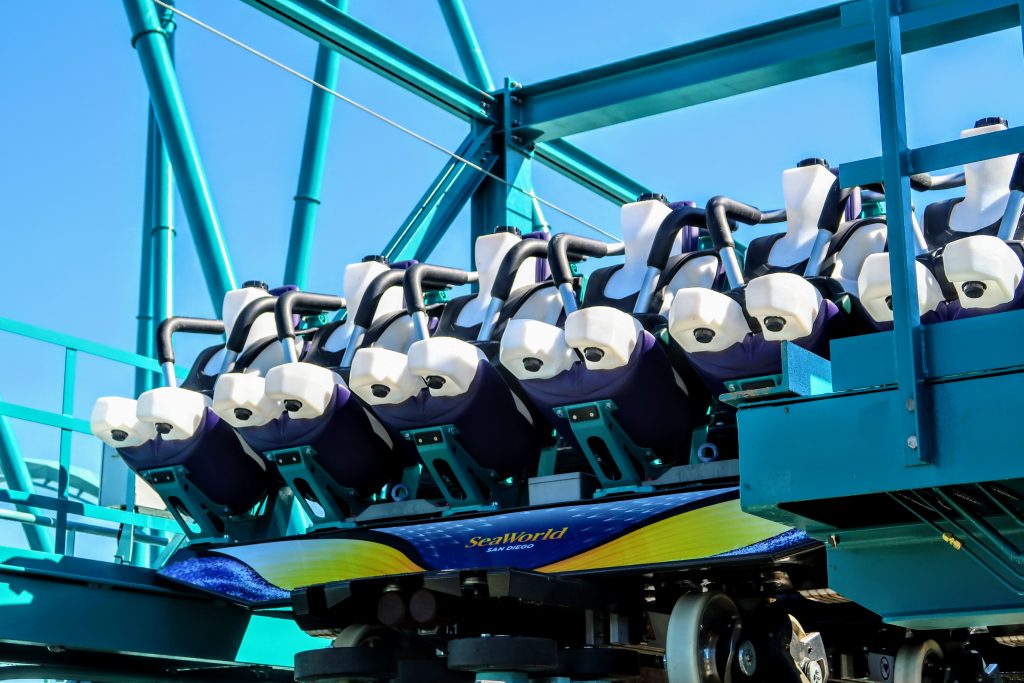 In February, SeaWorld gave us another amazing opportunity to get an up-close tour of the almost-finished construction site. Vertical construction had just finished and we got a look at the trains' vibrant color scheme. A couple weeks later, the coaster underwent its first-ever test run, showcasing the unique maneuvers North America's first 6-across Dive Coaster could accomplish.
Unlike Emperor's state-of-the-art magnetic braking system, however, the celebration would come to an abrupt stop. Just a couple weeks after the coaster's first test run, California would essentially shut down in the wake of the novel coronavirus pandemic. Over the last four and a half months, the park has been essentially empty, save for the animal care and rescue teams, who continue to do amazing work during these uncertain times.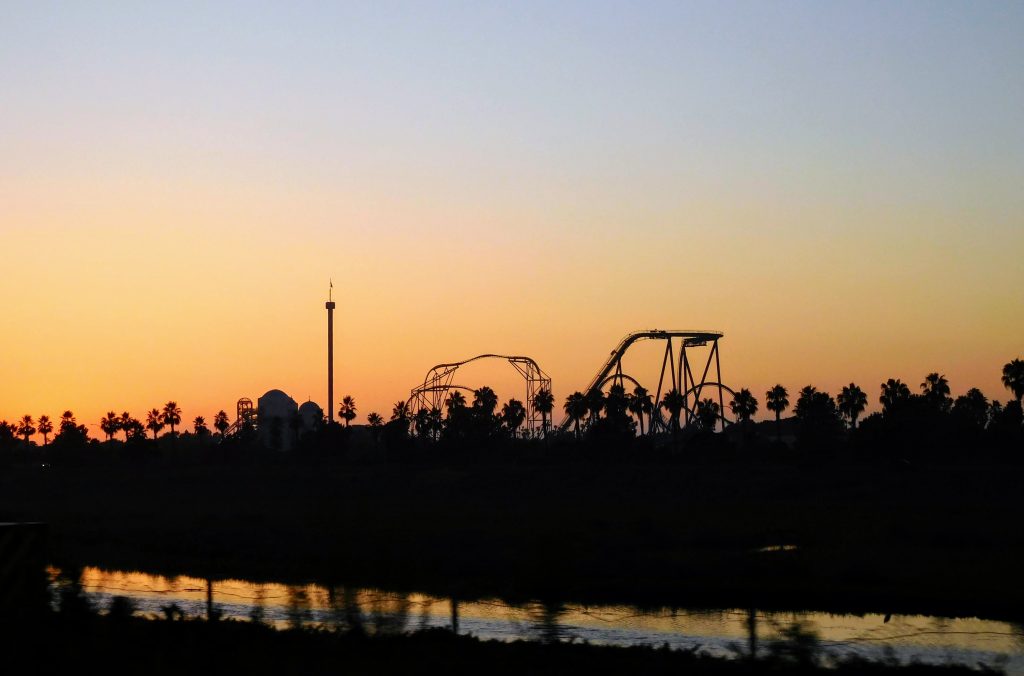 California's theme parks have not been able to reopen due to recent spikes in confirmed COVID-19 cases, which can push back the whole state's reopening process by weeks. To understand when California's theme parks might reopen, check out this article for a great summary of the situation:
Back in May, SeaWorld's Interim CEO Marc Swanson hinted that the company may opt to delay the opening of some of its rides to 2021 depending on how soon the parks would open. Currently, SeaWorld San Diego is the only park in the SeaWorld Entertainment chain that has not opened to the public. Furthermore, SeaWorld announced in a press release and confirmed at the August 10 earnings call that it would open all rides under construction in 2021, including Emperor, Ice Breaker, Pantheon, and Iron Gwazi.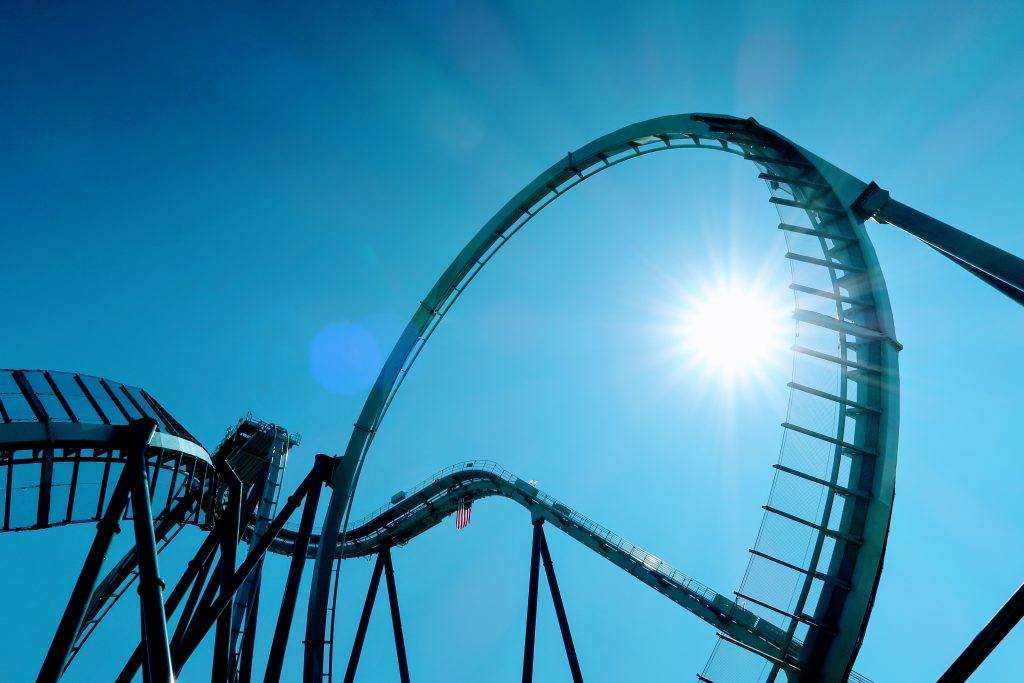 In addition to furloughing 95% of its employees, SeaWorld also announced that it had "eliminated and/or deferred all non-essential operating expenses at all of its parks" while the parks were closed, which has resulted in many of its contractors filing liens against the company. According to the San Diego Union-Tribune, SeaWorld San Diego's contractor, Level 10 Construction, has placed a lien for $3.3 million against the park for the construction of the Emperor Dive Coaster.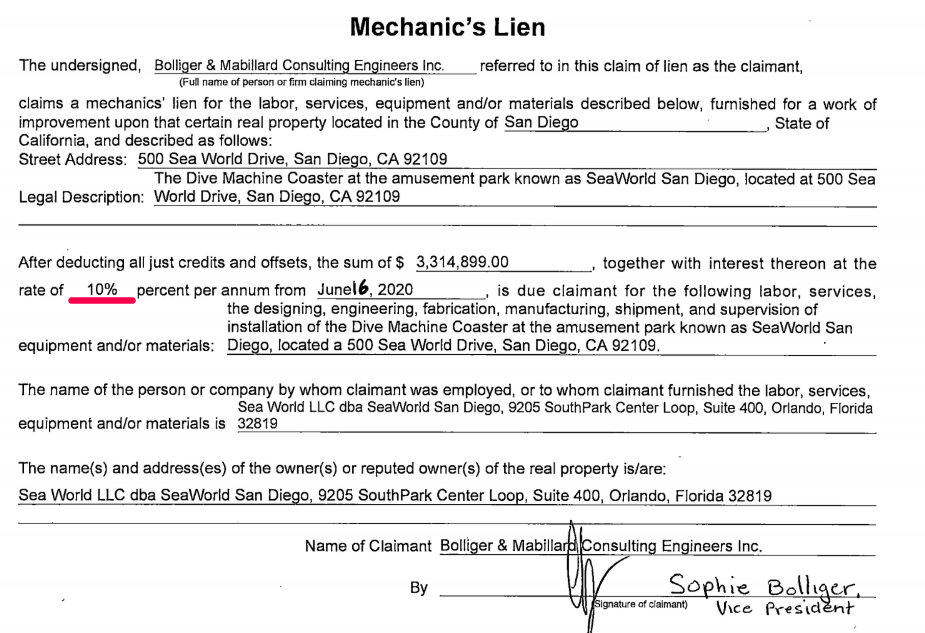 A new report from Levelset, a company that specializes in legal assistance for contractors, has uncovered further details about Emperor's liens. In addition to Bolliger & Mabillard's lien for $3.3 million outstanding, the manufacturer has also included an annual interest rate of 10%. According to their calculations, "SeaWorld already owes Bolliger & Mabillard an additional $27,000 in interest fees alone." On August 10th, SeaWorld's interim Chief Financial Officer, Elizabeth Castro Gulacsy, confirmed that the company has started the process of repaying approximately $40-50 million in capital expenditure-related invoices.
These liens, in addition to the reopening restrictions imposed by the state of California, rationalize the decision to delay Emperor's debut until 2021. Simply put, opening a multi-million dollar attraction in 2020 will not provide the return on investment that opening in 2021 would.
Driving attendance is one of the most important challenges for theme parks in the middle of a pandemic – parks such as Cedar Point and Dollywood have dropped the reservation requirements from their booking procedures, and other parks have cut operating days from their calendars, likely due to low attendance. Other parks have even decided to forego the entire 2020 season, and will not open this year.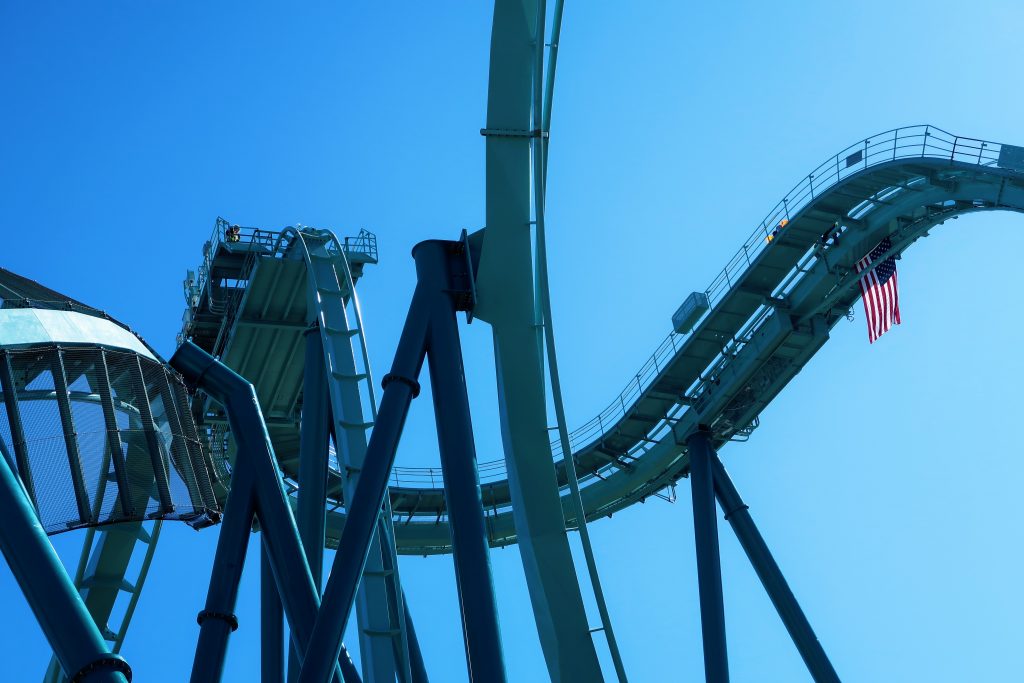 While opening a new ride might boost attendance this year, its effect will be much more limited. Travel restrictions prevent a significant portion of theme parks' prospective guests from entering the country and traveling between states. Many Americans just aren't comfortable traveling to and attending a theme park at this moment, which would make marketing initiatives less effective. Theme parks must also greatly reduce their attendance capacities, which isn't optimal when opening a brand new attraction. Once a vaccine is widely available and/or COVID-19 cases drop significantly, theme parks might be able to return to somewhat normal operations and finally debut their new attractions.
The entertainment industry will continue to reel from the COVID-19 pandemic for years to come, which will impact how parks plan for and execute their capital strategies. Some analysts don't expect the industry to reach 2019 levels until at least 2022, which could mean that some of the projects planned in the next few years will be pushed back or canceled. Luckily though, SeaWorld Entertainment has a formidable lineup of new attractions for 2021.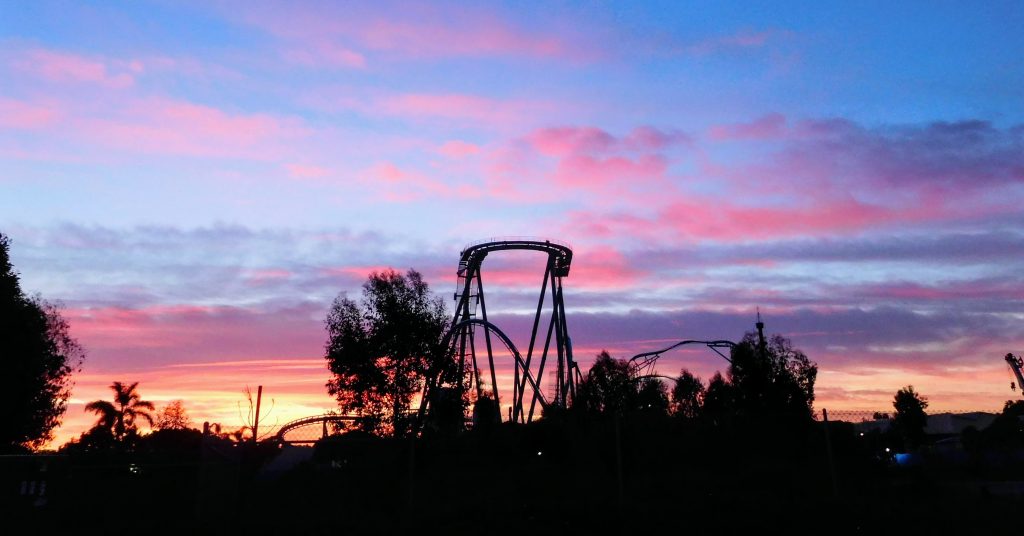 Stay tuned for more from SeaWorld, and be sure to get social with us on Facebook and follow along with us on Twitter @BehindThrills for the latest updates!
For our latest theme park videos please be sure to subscribe to us on YouTube!
For more information about SeaWorld San Diego, including when you will be able to purchase tickets, visit the official website by clicking here!
All photos copyright Behind the Thrills unless stated.