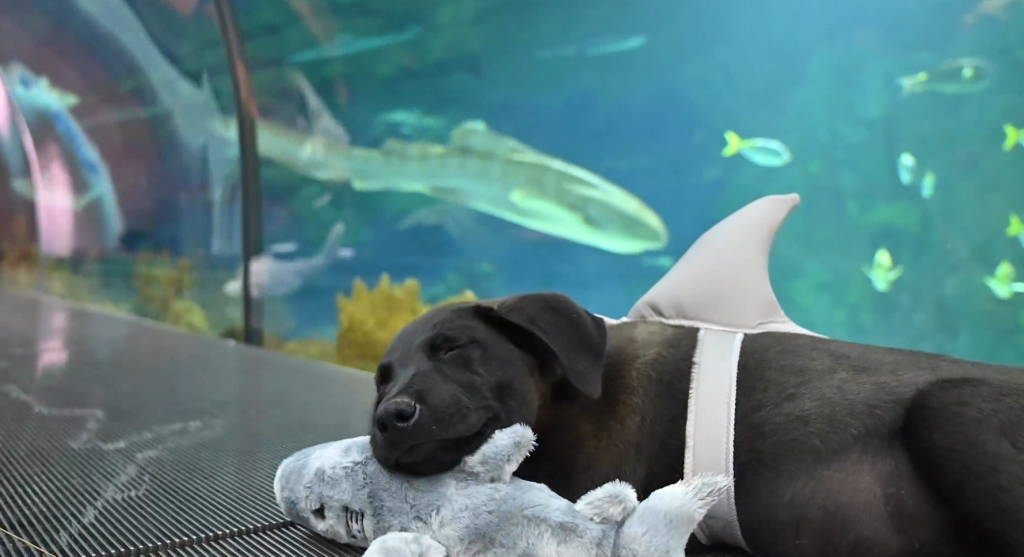 Animal rescue and animal care never stop – even during a pandemic.
In partnership with Mission Bay Puppy Rescue and Pups N Boots, two organizations that rescue and care for puppy litters, SeaWorld San Diego hosted a lively bunch of adoptable puppies to help raise awareness for animal rescue.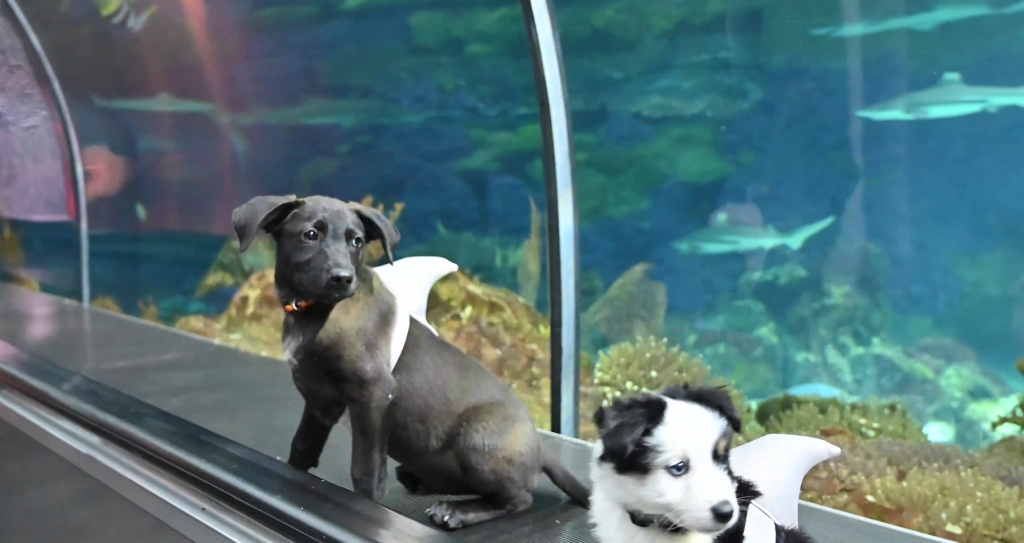 The puppies played and explored at Shark Encounter where they made friends with 164 different sharks ranging a variety of species, including Nurse Sharks, Sand Tiger Sharks and more. Exploring with new shark friends is hard work though, and these little guys decided the exhibit, which houses 10 different species of sharks, is also a great spot for a nap.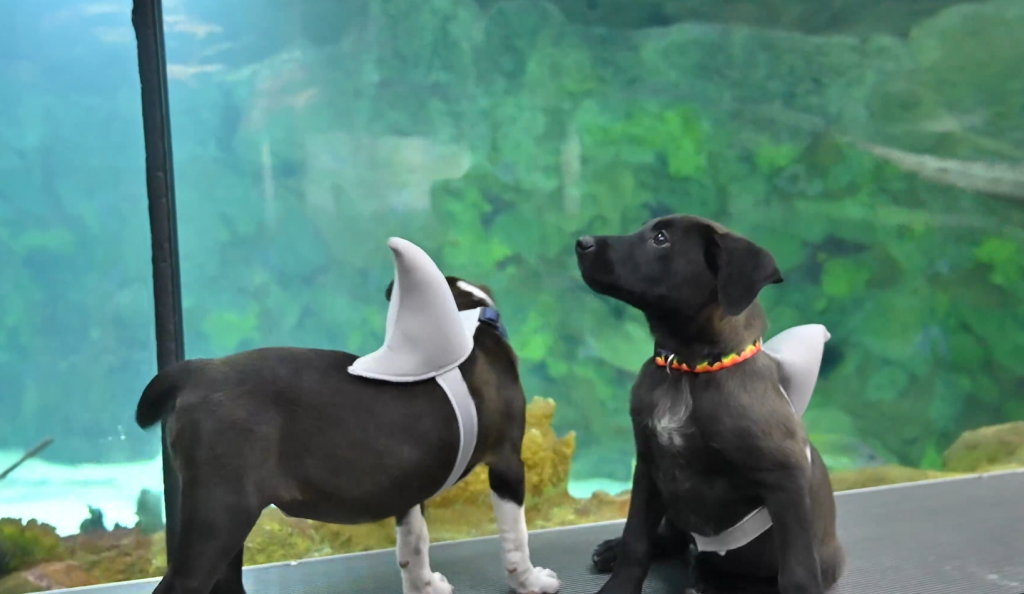 "SeaWorld is proud to work with organizations who share our passion and commitment to animal rescue and care," the park told Behind the Thrills. "Even during SeaWorld San Diego's temporary closure, the park's animal care specialists and rescue teams continue to work around the clock to support animals both in the park and in the wild." Since closing in mid-March, SeaWorld San Diego's Rescue Team has helped rescue over 300 animals in need, ranging from endangered birds to elephant seals to California sea lions.
If you're interested in adopting one of these adorable animals, you can visit https://www.missionbaypuppyrescue.com.
Stay tuned for more from SeaWorld, and be sure to get social with us on Facebook and follow along with us on Twitter @BehindThrills for the latest updates!
For our latest theme park videos please be sure to subscribe to us on YouTube!
For more information about SeaWorld San Diego, including when you will be able to purchase tickets, visit the official website by clicking here!
All photos courtesy SeaWorld San Diego.