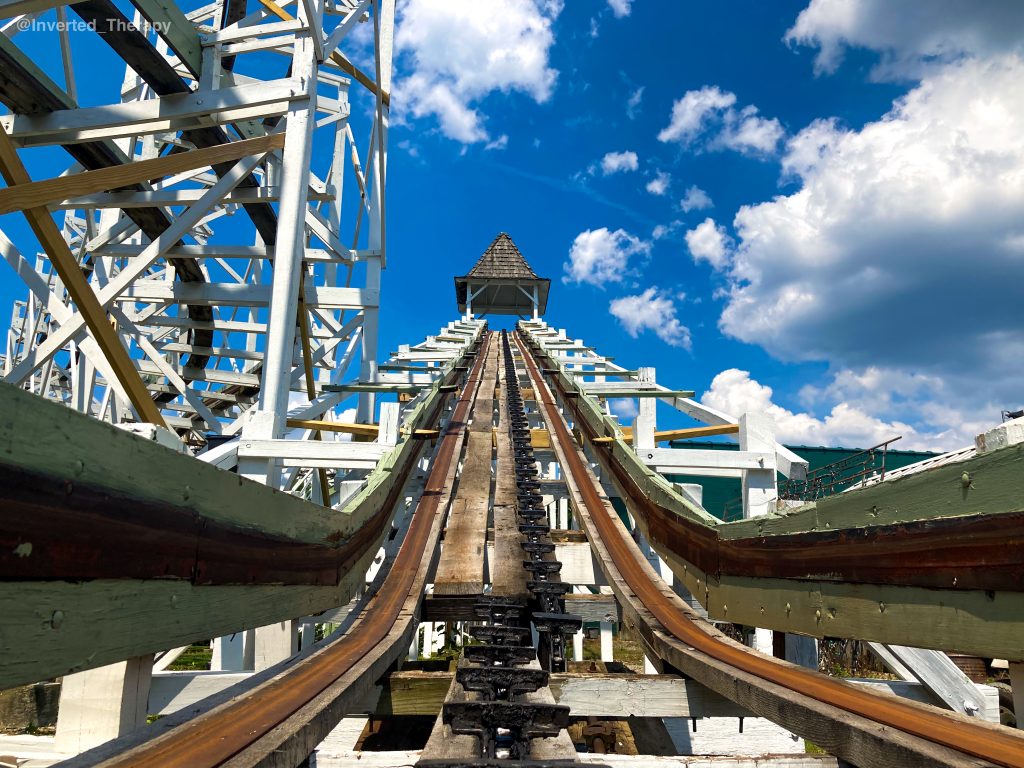 Lakemont Park sits in a sleepy town called Altoona PA. In that sleepy town in that small community park sits a historical gem among the Roller Coaster Community. A ride that was built in 1902. A roller coaster that runs on Side Friction wheels at 118 years old. It's one of the last operating side friction coasters in the world. It is the oldest operating roller coaster in the world – and it's an interesting ride.
Let's back up a little first though: Lakemont park is a community park. There's volleyball, basketball, pavilions, a lake, and more. Multiple Mini-golf courses, Go Karts, and a food stand. Baseball batting cages, paddle boats, and a full water park. There's two roller coasters: The historical Leap The Dips I mentioned, and Skyliner. The price of admission? Free. Each ride has a individual price, or you can get a all day wristband.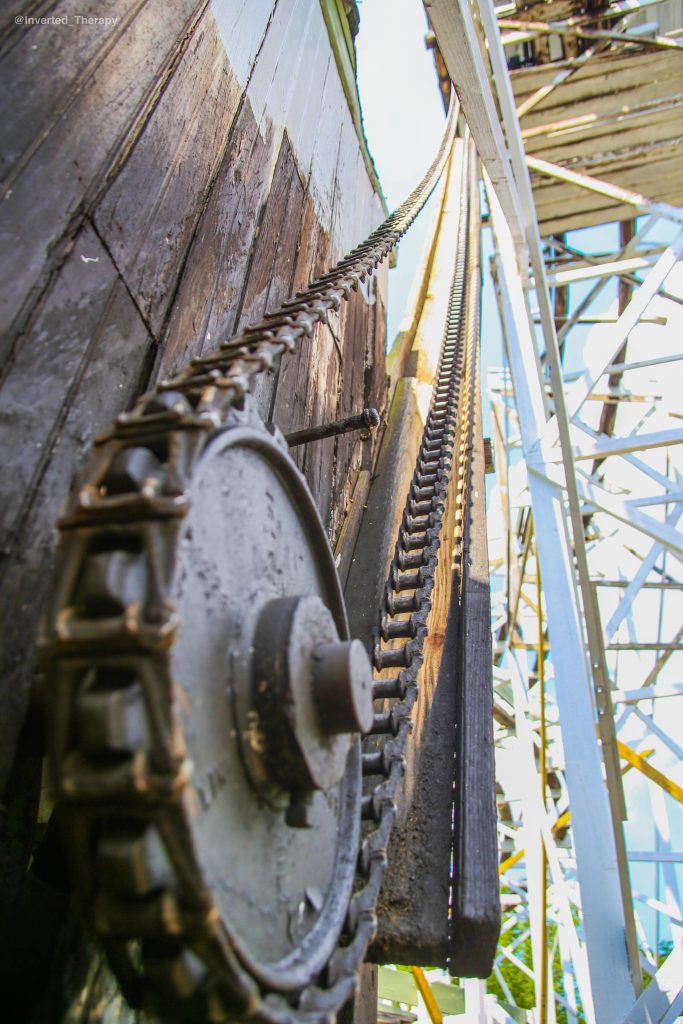 So, Leap The Dips – it was built in 1902, standing at 118 years old. It has operated until 1985, when the condition of the coaster became abysmal. It was put into Standing but not Operating status (SBNO.) After standing for a LONG time until 1997, fundraising began. In 1999 it reopened. The ride is now cared for to an extreme extent, and is an ACE landmark for OBVIOUS reasons. The most interesting thing is that the ride vehicle must be full in order to make it through the layout. It can and will valley without enough weight – and it got pretty close to that point when I rode it as you will see in the POV below. I was also given the opportunity to tour Leap the Dips including climbing the lift hill: Join me in those experiences through this video.

Skyliner is the other coaster in the park. Originally constructed in Roseland Park in New York City in 1960 and relocated to Lakemont Park in 1987. It was built by John C. Allen – his first coaster. John C. Allen is credited with the revival of the wooden coaster era – modern wooden coasters probably wouldn't be the same without him. Skyliner has also earned the distinguished title of being an ACE Landmark. The ride has surprisingly good ejector air. We were able to learn a good amount of information while visiting, including touring Skyliner as well.
This park should clearly be on any and every coaster enthusiasts bucket list. In fact, even if you aren't a coaster enthusiast, this place should be on your list. It's not a far trip from Hersheypark, and is well worth the 30 minutes at most that it would take to ride both rides. The park is following CDC guidelines in response to the pandemic, and cleaning after every cycle. There were very few people when I visited though, so wait times were none existent. There are also go-karts and a few other flat rides through the park, as well as a kiddie coaster for the little ones to enjoy.
*NOTE: Leap The Dips does not operate every day of the week, and it is advised you call ahead in order to verify it is running on the day you plan to go. Lakemont Park's phone number is 814-949-7275.
The Address is 700 Park Ave, Alton PA 16602.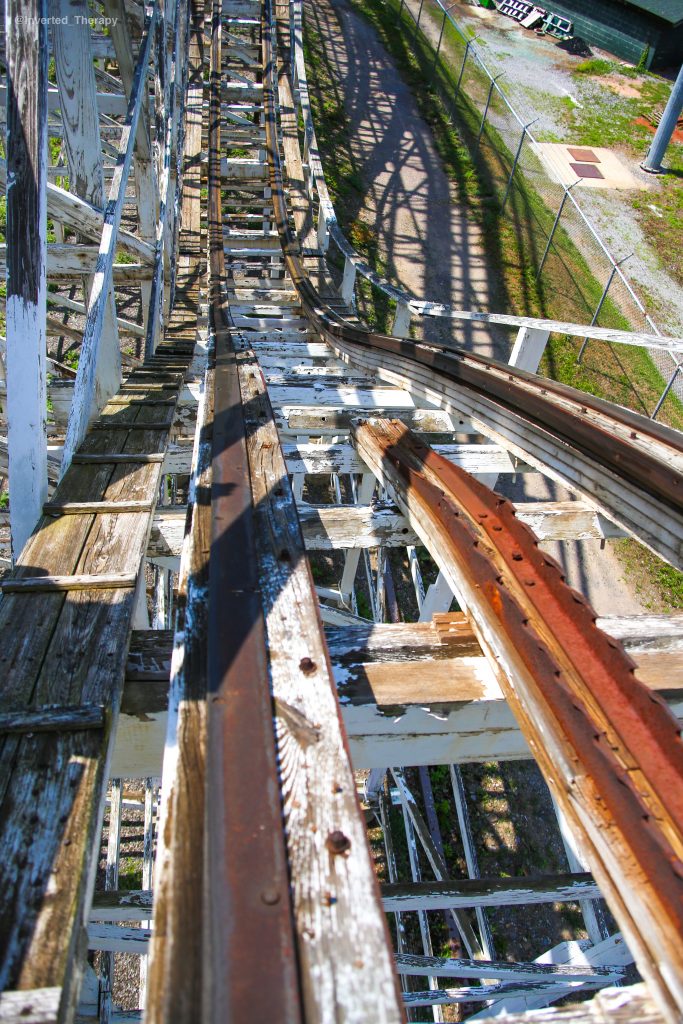 Stay tuned for more theme park information, and be sure to get social with us on Facebook , Instagram, Twitter @BehindThrills for the latest updates! For our latest theme park videos please be sure to subscribe to us on YouTube!
Justin Landers is 29 year's old and owns Just Shoot Light Multimedia Productions, a freelance photo and video company involved in the theme park industry since 2013. You can find him on Instagram at @Inverted_Therapy and @Just_Shoot_Light and on YouTube or Facebook.