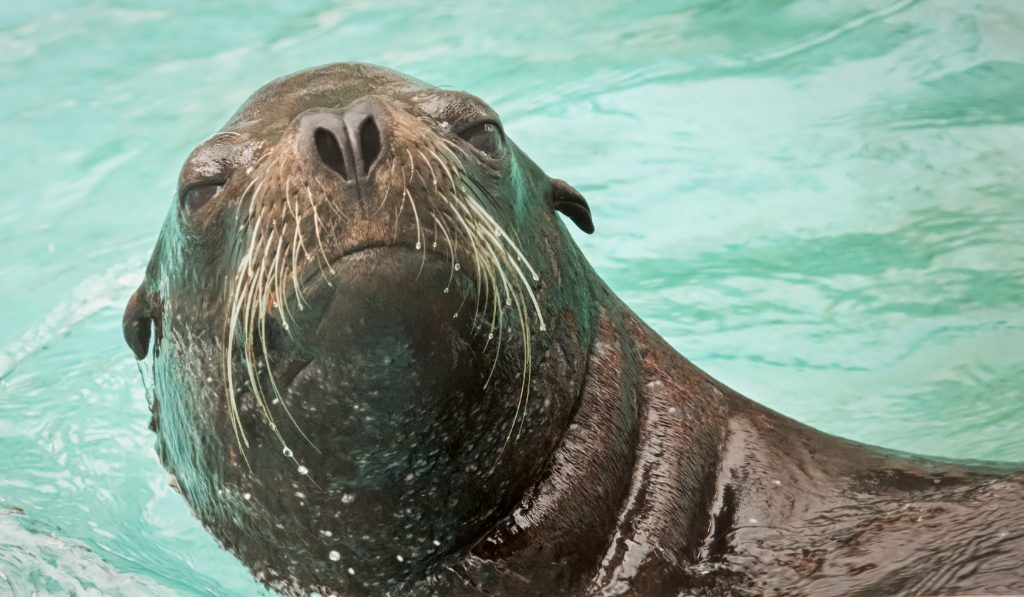 California's aquariums are still trying to adapt to the regulations imposed by the current pandemic, and the Aquarium of the Pacific recently opened to the public in a limited capacity with safety protocols in place. The aquarium is offering discounted admission to visit its expansive outdoor areas, home to playful penguins, sea lions, lorikeet birds, sharks, rays, and even moon jellies! The Aquarium is an affordable option for just $15 per person with advance reservations.
On the Aquarium's Harbor Terrace with ocean views, you can see an exhibit with archerfish that can shoot water out of their mouths and another with mudskippers, fish that can live out of water. The Moon Jelly Touch tank is also located on the Harbor Terrace. You can journey into the Lorikeet Forest aviary to feed colorful Australian bird species. As you exit the aviary, you can learn about the importance of fresh water and what you can do to conserve it in the Our Water Future exhibit. Then, visit the Southern California Steelhead Story exhibit, where you can see and learn about a local fish that can change its body to live in both freshwater rivers and the ocean. 
Visitors can see large sharks and rays in the Shark Lagoon's main habitat and touch tropical species of sharks and rays in its two touch pools. Adjacent to Shark Lagoon, you will find the Molina Animal Care Center, where you can learn how the Aquarium cares for its animals. On the second floor outdoors, you will find the Seals and Sea Lions Habitat. The upper floor is home to the June Keyes Penguin Habitat, the Ray Touchpool with bat rays and shovelnose guitarfish, and the Shorebird Sanctuary featuring local wetlands species, including fish and rescued birds. The Aquarium's outdoor gift store is open and some food service is available. Indoor areas are temporarily closed.
Safety is the Aquarium's top priority. The Aquarium is limiting the number of visitors, requiring advanced timed reservations, managing traffic flow to ensure social distancing, requiring face coverings for everyone age 2 and older and temperature checks for everyone, providing numerous hand-sanitizing stations, sanitizing surfaces constantly, and much more. For complete details, you can visit the Aquarium's safety page.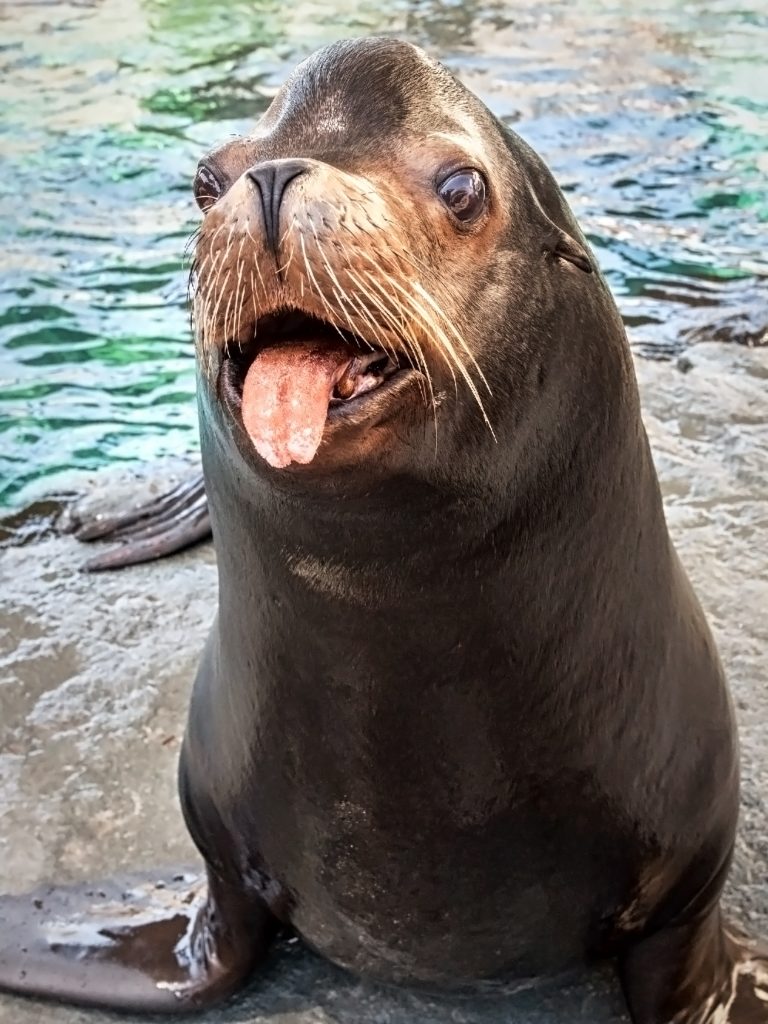 In addition to its wonderful animal exhibits, the Aquarium is now offering a new way for visitors to view an animal care presentation that makes accommodations for social distancing and safety. The Aquarium now offers a Seals and Sea Lions Experience on Sunday mornings before the Aquarium opens to the public.
Join the animal husbandry staff as they feed and care for the Aquarium's seals and sea lions. Limited to twenty guests total and with a maximum group size of six people, this exclusive experience gains you early access to the Aquarium's outdoor areas before the facility opens to the public. Get an insider's experience as the seals and sea lions enjoy their morning meal and undergo their daily health checks. Animal care staff members will discuss each animal and how the Aquarium cares for them and will also answer questions from participants. After the presentation, guests will have fifteen minutes to begin exploring the outdoor exhibits before they open to the public at 9:00 a.m. Advance reservations are required. This experience costs $40 per person, or $25 per Aquarium member. Reservations must be made 24 hours in advance and must include between 4 and 6 individuals.
For more information, visit the Aquarium's website at www.aquariumofpacific.org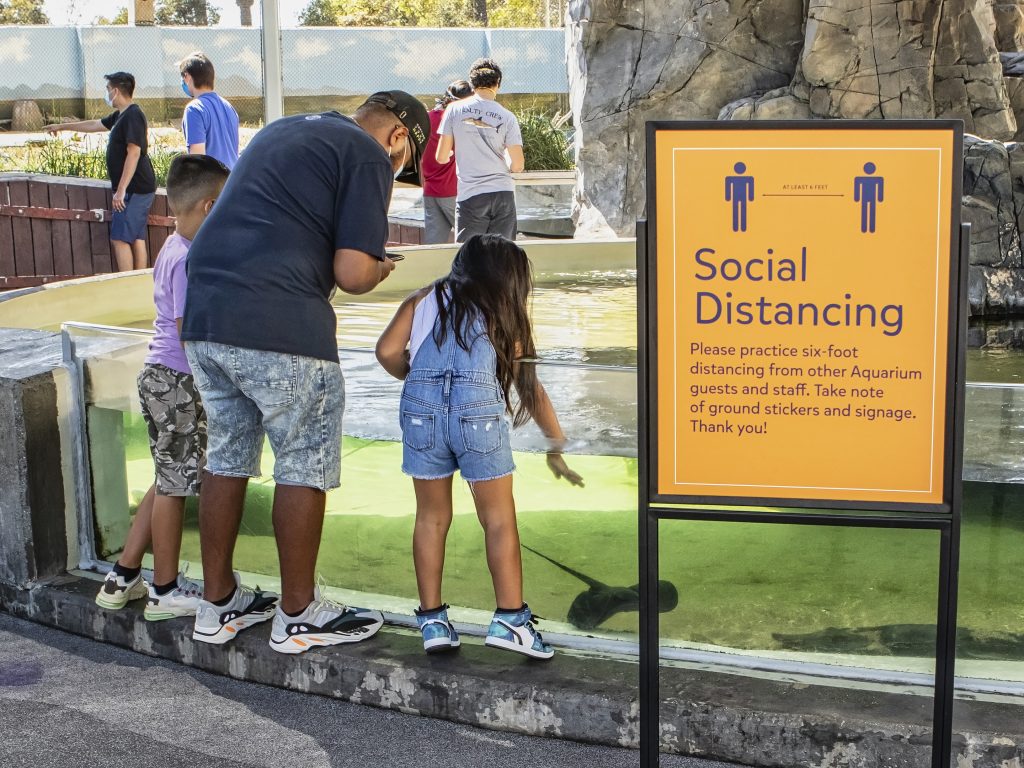 Stay tuned for more from Aquarium of the Pacific, and be sure to get social with us on Facebook and follow along with us on Twitter @BehindThrills for the latest updates!
For our latest theme park videos please be sure to subscribe to us on YouTube!