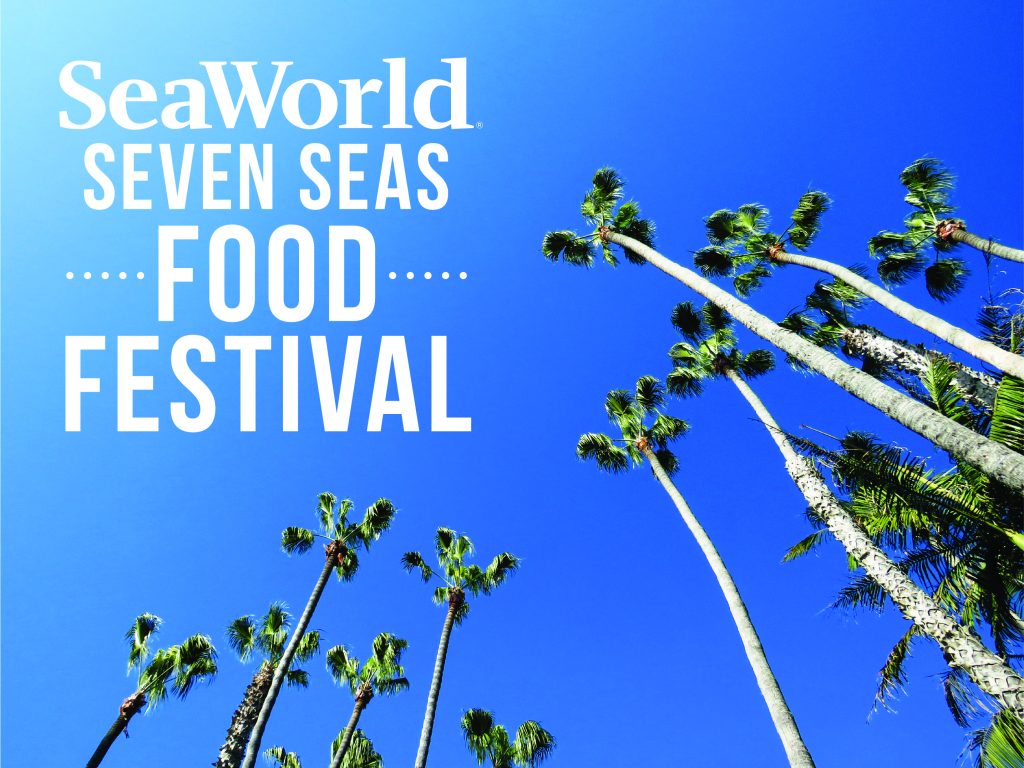 SeaWorld San Diego's Seven Seas Food Festival is the marine park's premier food event, running every Friday, Saturday, and Sunday through May 2. Park guests can sample over a hundred different flavors from 16 different food booths while listening to local artists, interacting with animals, or relaxing by the beautiful Mission Bay!
We had the opportunity to review the event last week and had a fantastic time. The park had very thorough health and safety measures from the moment you enter – everyone passes through a temperature scanner before entering the park. Masks are required when not eating or drinking, and there are social distancing stickers everywhere. Fridays and Sundays are the best days to visit due to reduced crowd levels, but definitely expect to wait a few minutes to order and/or receive your food at certain times.
Amazing Animals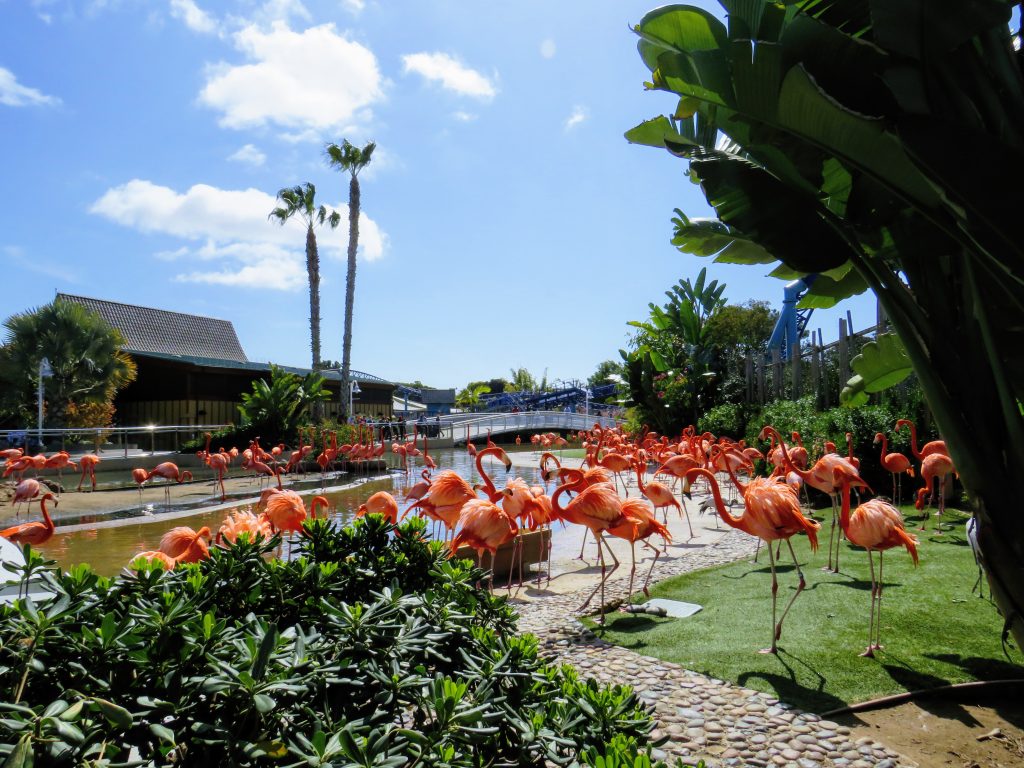 SeaWorld is currently open as an accredited zoo, and as of this weekend (3/19), will be opening its indoor animal exhibits such as the Shark Encounter, Penguin Encounter, and Wild Arctic. Park guests can also visit the outdoor tide pools, moray eels, flamingos, sea lions, and Magellanic penguins. All of SeaWorld's classic shows – Sea Lions Live, Dolphin Days, and Orca Encounter – have multiple showtimes throughout the day. On Saturdays and Sundays, the new animal show Rescue Tails! takes place in the Nautilus Amphitheater, showcasing the accounts of some of SeaWorld's rescued animals.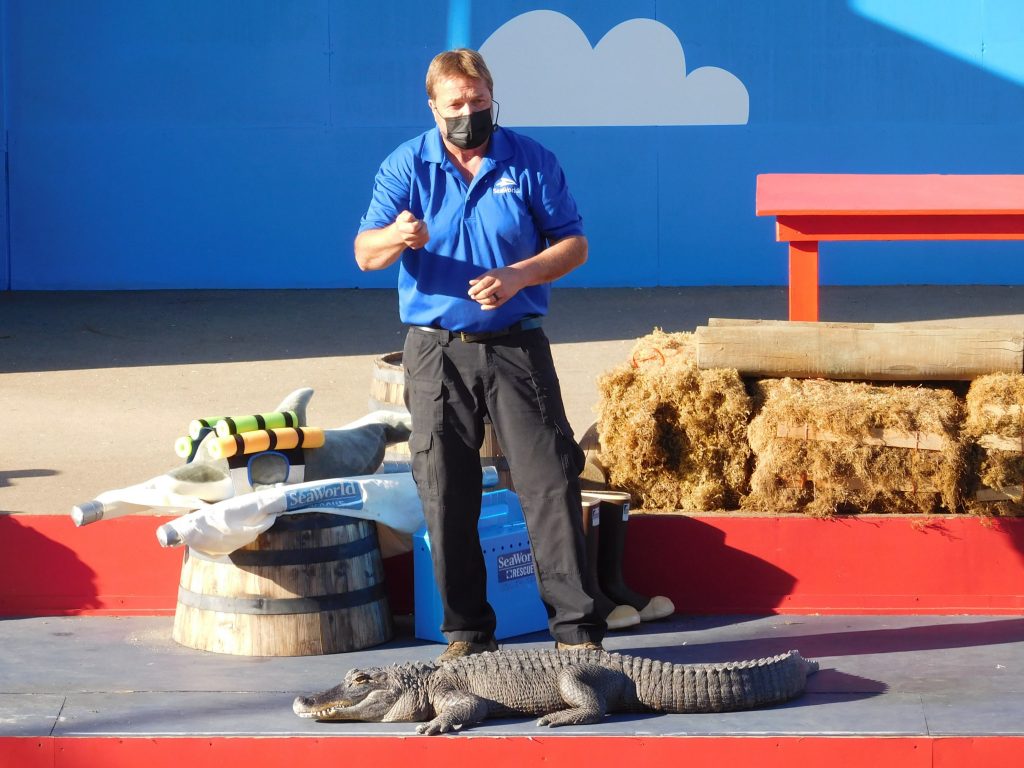 Food and Drinks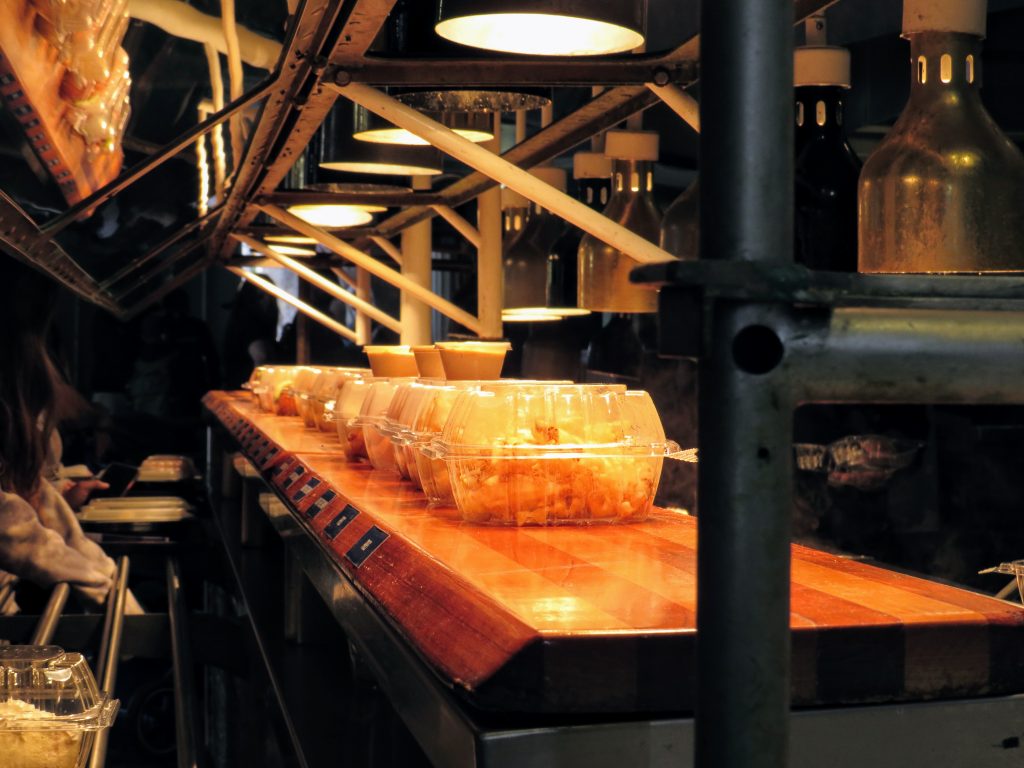 SeaWorld has a wide array of tasty delights among more than 125 distinct (and mostly new) culinary offerings. We tasted multiple dishes, and all of the food items tasted wonderful. Here are some of the best dishes in the event: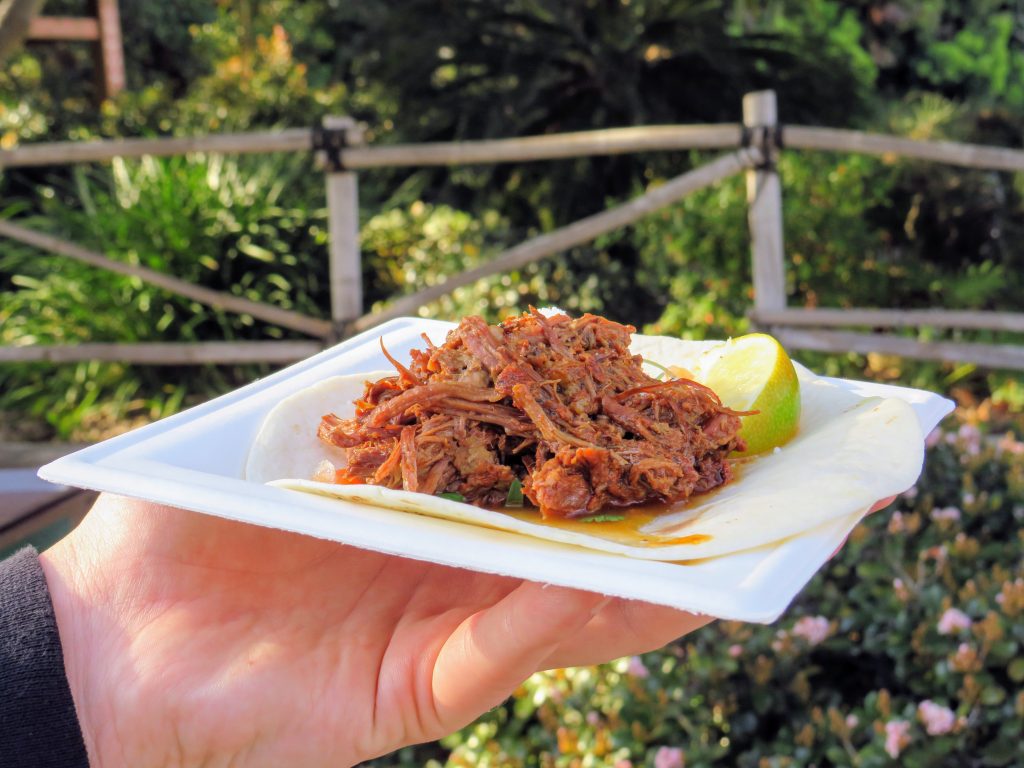 Beef Barbacoa Taco, Mexico Booth
The pico de gallo and salsa complement each other perfectly, and the amount of meat provided is fantastic!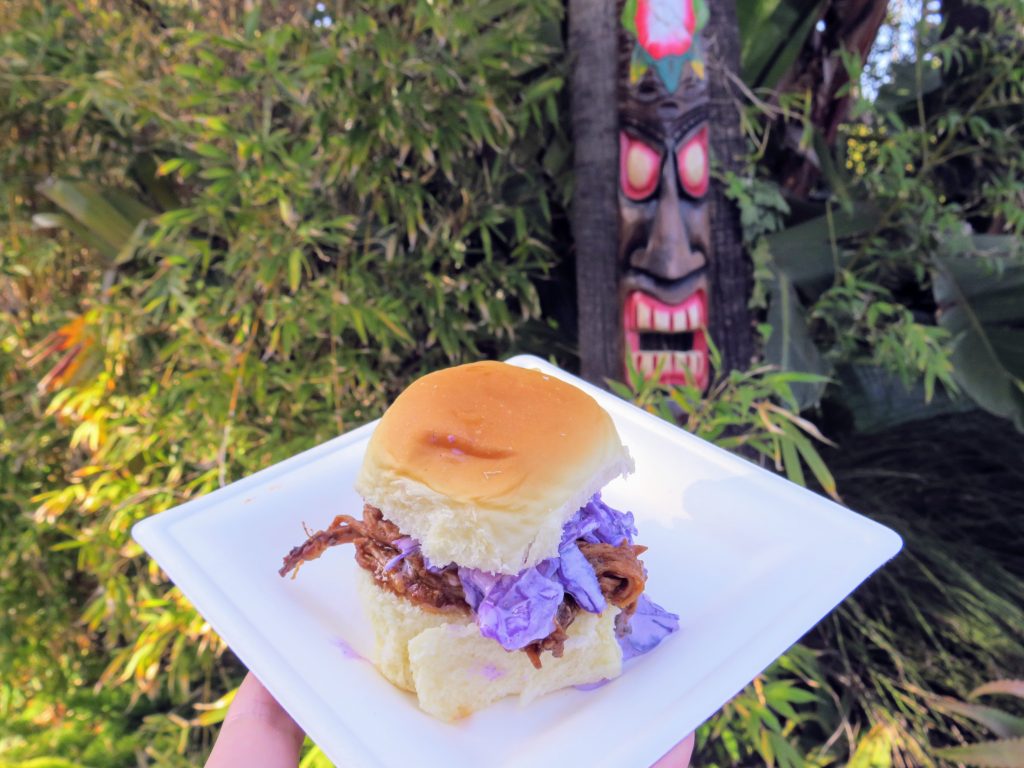 BBQ Kalua Pork Sandwich, Polynesian Booth
The Kalua Pork Sandwich is another dish that offers a hearty amount of meat. The pineapple slaw adds a sweet touch to the sandwich.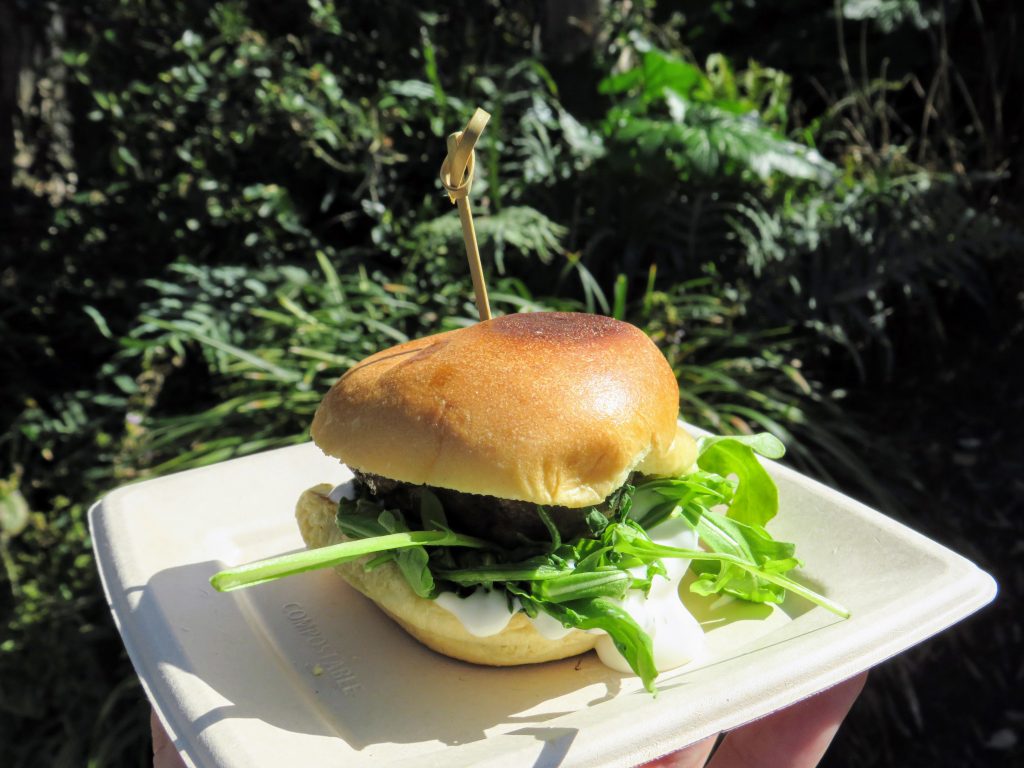 Lamb Slider, Mediterranean Booth
Although the bun looks a bit toasted, the burger is cooked to perfection and is quite tender! The Tzatziki Mint Sauce blends very well with the rest of the burger.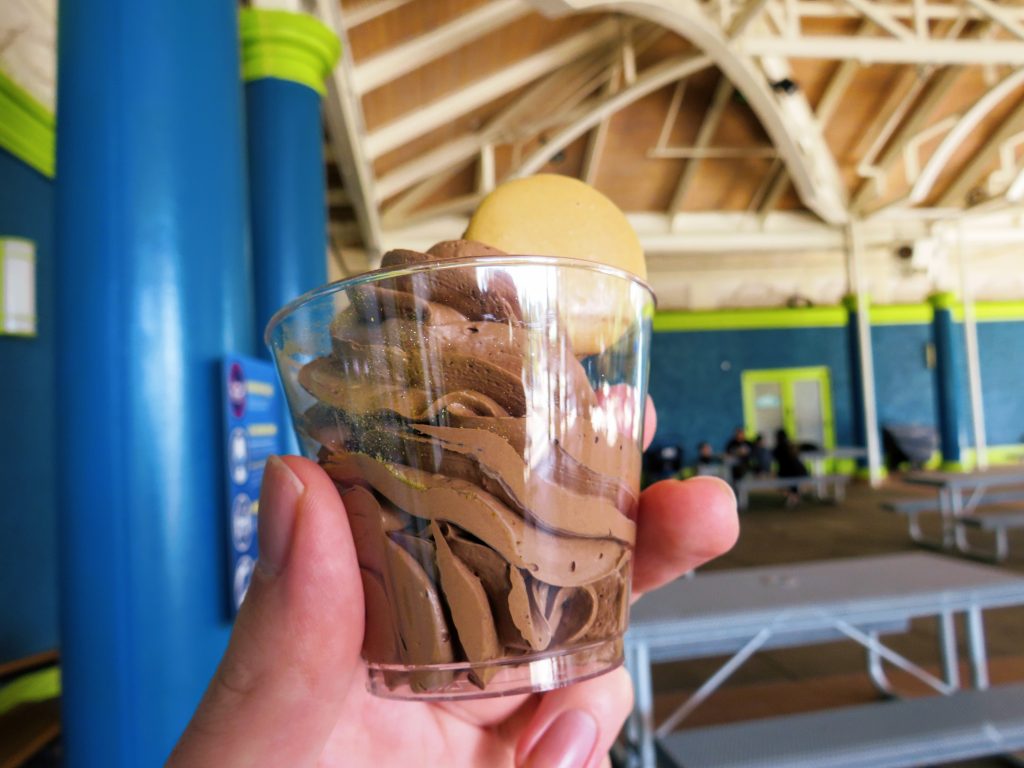 Golden Dusted Chocolate Mousse and Macaroon, France Booth
The Chocolate Mousse is especially sweet and filling. However, you'll probably need some sort of drink due to the rich, thick consistency.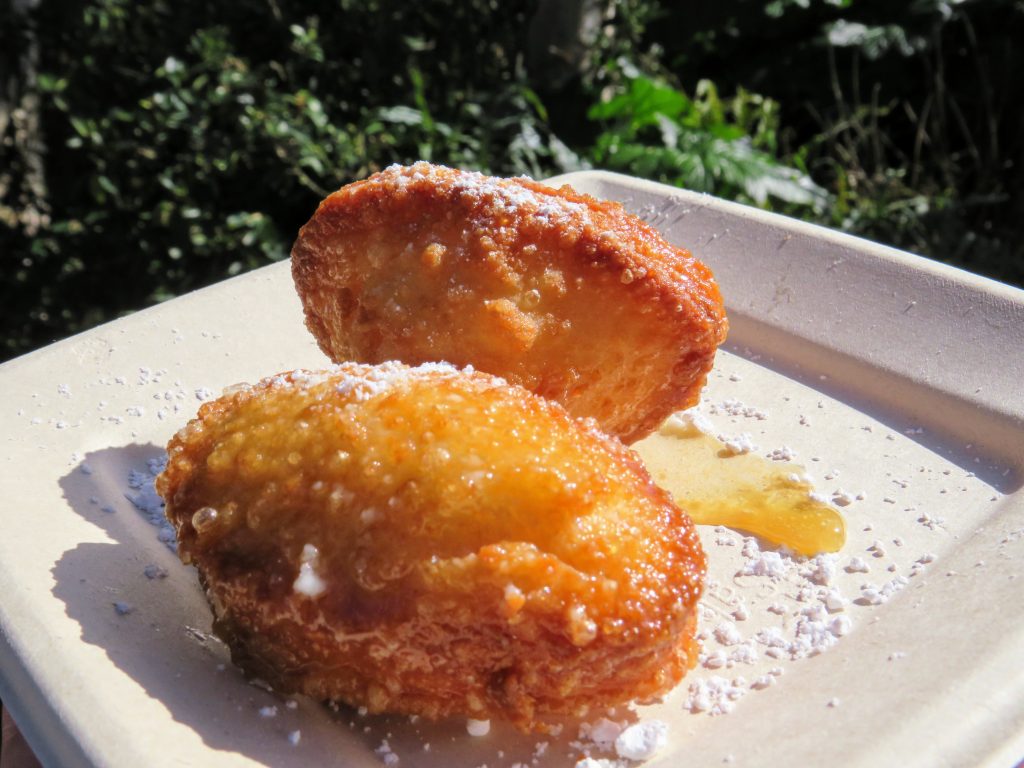 Sweet Beignets, Mediterranean Booth
The beignets were by far the best dessert we sampled! They're crunchy yet soft, and very sweet – definitely recommend getting multiple servings.
Conclusion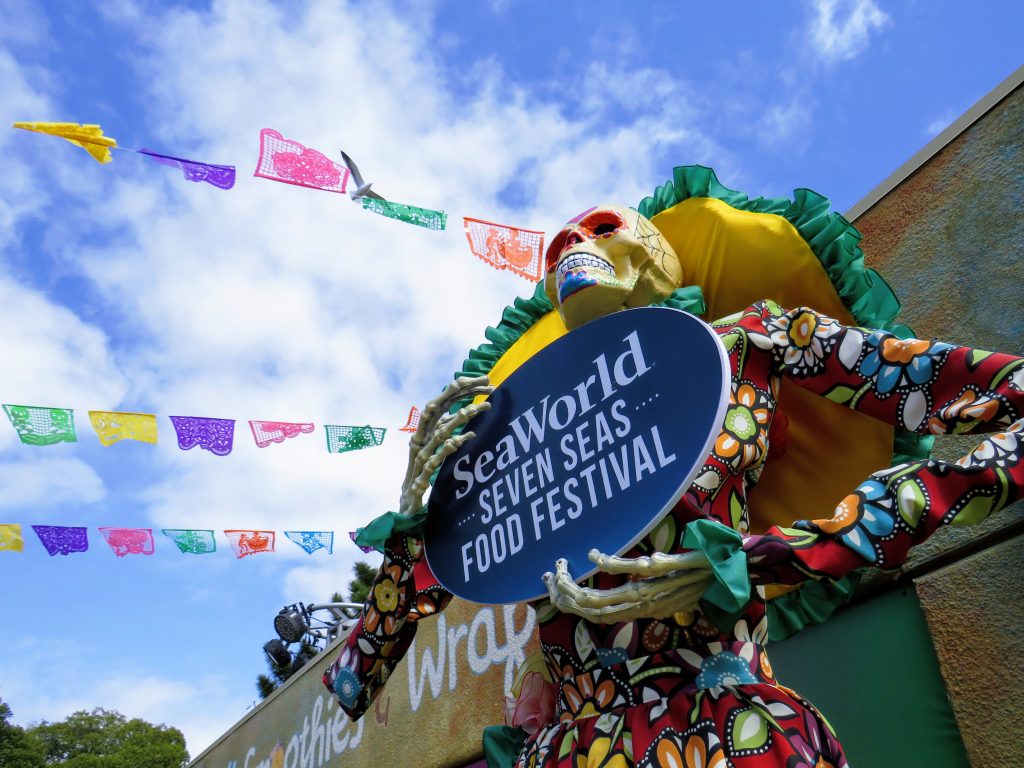 We highly recommend SeaWorld San Diego's Seven Seas Food Festival! The best way to experience the event is with a Food & Beverage Sampler Lanyard, which come in 10 and 15-item sizes. Passholders can also get three free items with the purchase of the 15-item card. Card items include food, drinks, and desserts and are valid through the end of the event.
Reservations are limited for this experience, so guests are strongly encouraged to purchase their tickets now. Please visit seaworldsandiego.com/tickets for more details.
Guests can receive the latest information on hours of operation for SeaWorld San Diego by visiting www.seaworldsandiego.com or https://www.facebook.com/seaworldsandiego.