Rocky Mountain Construction is a roller coaster manufacturer that burst onto the scene in a big way when they premiered their I-Box conversion track for wooden coasters on the New Texas Giant at Six Flags Over Texas. They have become my favorite coaster manufacturer and I've now had the privilege of riding all of their USA based coasters – and the final one came on the heels of an amazing moment.
I was invited to visit Athol, Idaho on Sept 10 and 11. Athol is the home to Rocky Mountain Construction (technically Hayden – Athol is where Silverwood theme park – a sort of testing grounds for them – is. On Friday I was invited to tour Rocky Mountain Construction, and attend a first screening of a new documentary. Saturday I attended Silverwood theme park.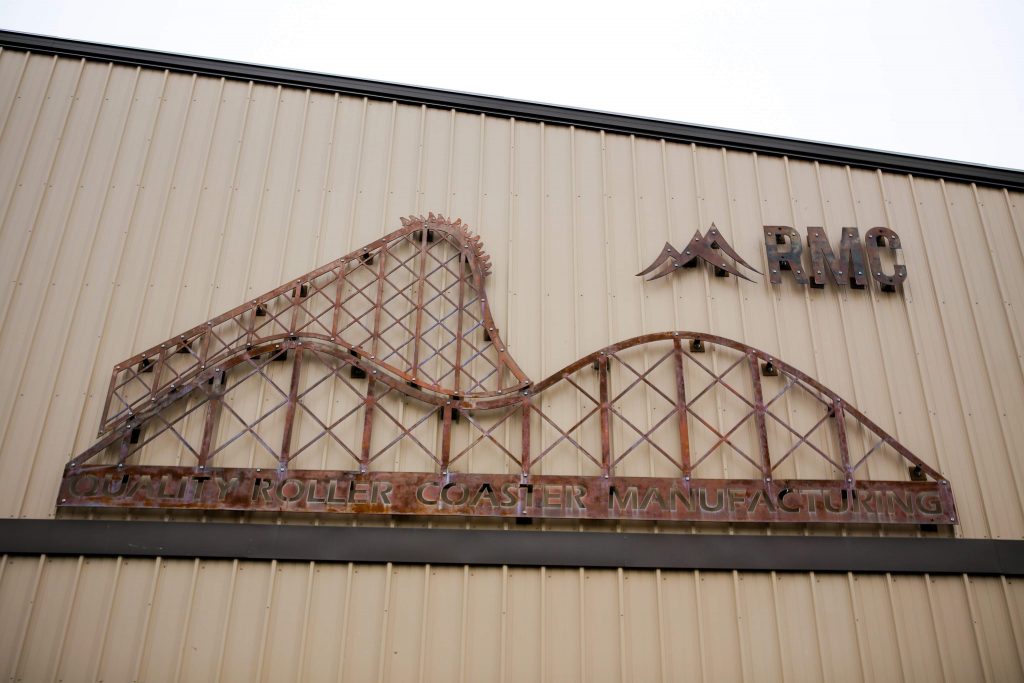 This is how we Roll is a documentary by Coaster Studios and Upstop Media. It documents the creation of Rocky Mountain Construction, a bit of the personal life of the creator – Fred Grubb and Suanne Dedmon. It starts with Fred's history of working with Silverwood Theme Park, creating Rock Wall for attractions and working to build coasters designed by companies for Silverwood. The documentary continues onto discuss how Fred came up with the I-Box, topper, and Raptor track. It also discusses 208 track – a new steel track used for cleaning up wooden coasters without having to continually replace wooden track. It maintains the same feeling of a wooden coaster, as I can attest to after riding Tremors at Silverwood!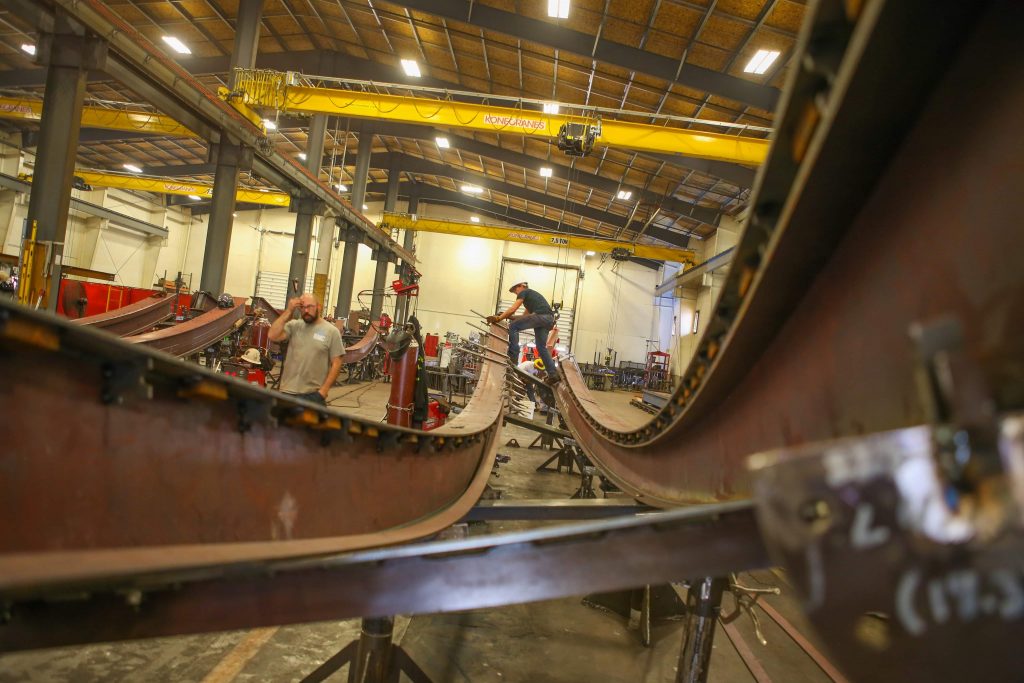 The documentary does a wonderful job of going into details and showing behind the scenes video of construction taking place, the factory that RMC works out of, and possible future plans! I was surprised watching the documentary at how much detail they filled in. With a little less than a 90 minute run time, there's a lot of information.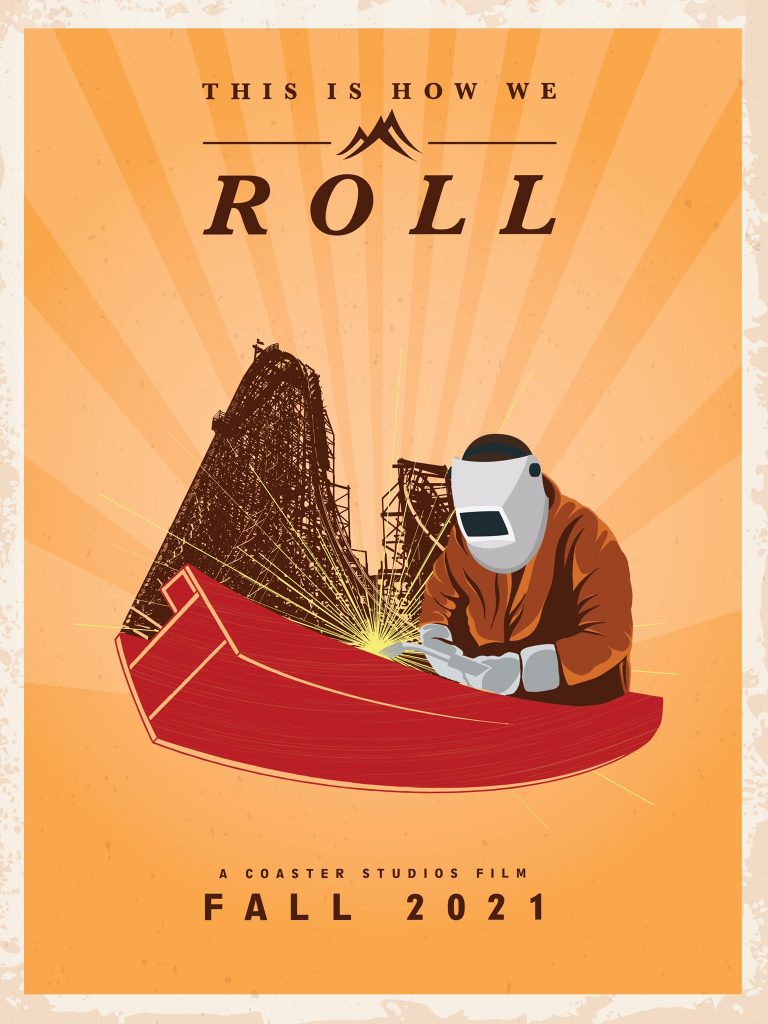 The movie features a custom soundtrack, wonderful visuals, and even in the end there's a final credits animation that was unique and enjoyable.
After the documentary I got a moment to speak to Scott Schaffer of Upstop Media about the filming process. He has been collecting video of RMC coasters for years now, unknowing that they would be useful in the future. Two years ago Taylor Bybee came up with the idea for This is How we Roll as his final project for college, and it evolved into a full documentary. Scott talked about the filming schedule of spending days at the facility, followed by days at parks filming. They completed multiple interviews with the RMC staff, and famous roller coaster designer Alan Schilke – whom is responsible for older coasters such as Arrow Dynamics X2, and now much of the design behind the layouts for RMC.
When we finished talking about the documentary – which we viewed at the Silverwood Theme Park's theater with the Rocky Mountain Construction staff – we were given the opportunity to go out and ride the newest RMC coaster. This one was special: it's built at a park 10 minutes from their facility where all their coasters are built and it's installed in a park Fred got his start in. It was a returning to home for them in a lot of ways, and for me? The last RMC in the country as of this moment that I needed to ride – one I got to enjoy with the Rocky Mountain Construction team. A perfect way to end getting their current operating coasters.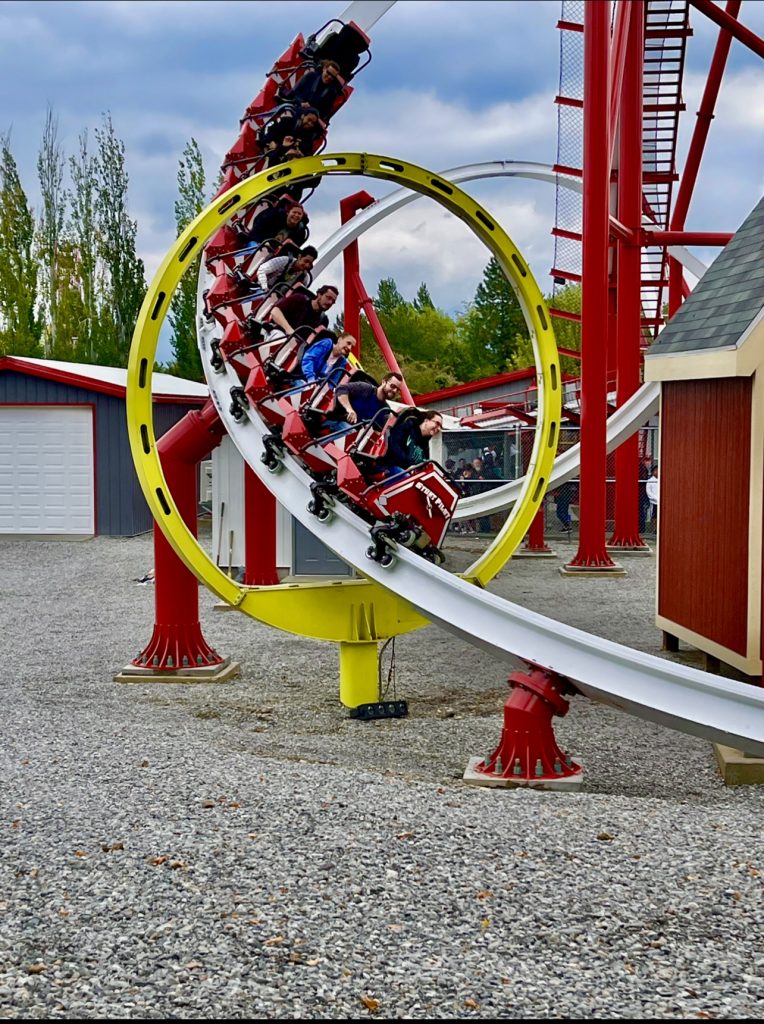 This is How We Roll is available for pre-order here: https://vimeo.com/ondemand/thisishowwerollmovie
Coaster Studios Instagram: https://www.instagram.com/coaster_studios/?hl=en
Upstop Media Instagram: https://www.instagram.com/upstopmedia/?hl=en
Coaster Studios Youtube: https://www.youtube.com/c/CoasterStudios
Upstop Media Youtube: https://www.youtube.com/user/upstopmedia
Stay tuned for more theme park information, and be sure to get social with us on Facebook , Instagram, Twitter @BehindThrills for the latest updates! For our latest theme park videos please be sure to subscribe to us on YouTube!
Justin Landers is 30 year's old and owns Just Shoot Light Multimedia Productions, a freelance photo and video company involved in the theme park industry since 2013. You can find him on Instagram at @Inverted_Therapy and @Just_Shoot_Light and on YouTube or Facebook.