Coaster enthusiasts have a lot to look forward to in the next year – over 20 brand-new coasters will be opening in the United States alone. Many of these rides push the limits of coaster manufacturing, resulting in one of the best-ever lineups in coaster history. Theme parks around the country are gearing up for a huge season as domestic and international travel begin to ramp up once again, so let's take a look at ten roller coasters (plus two honorable mentions) that we're looking forward to riding in 2022!

Honorable Mention: Fireball, Adventureland Long Island
Adventureland Long Island will be opening Fireball, a RollerBall model designed by Ride Engineers Switzerland, in "early spring" 2022. The coaster reaches a maximum height of around 70 feet and features five short-but-sudden drops. This coaster will be very unique to American coaster enthusiasts since it will be the first RollerBall installation in the United States! The height requirement of the ride will be 41 inches.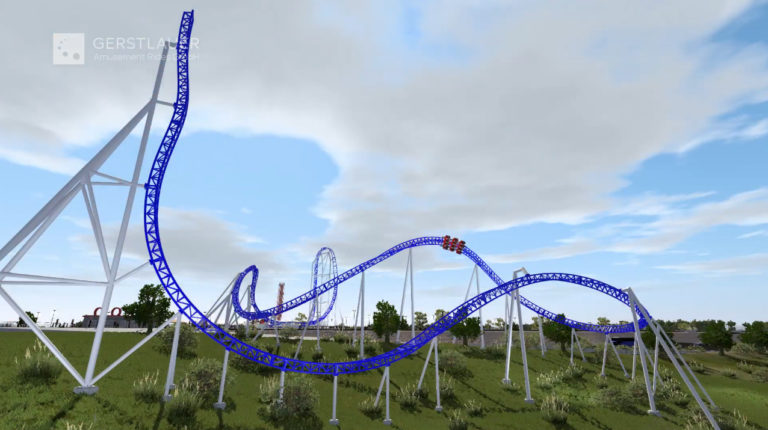 Honorable Mention: Palindrome, Cotaland
Cotaland's Palindrome coaster will feature a 95-foot vertical lift hill, 51 mph top speed, two inversions, and a vertical "hop-stall" before riders experience the ride again, only backwards. It will be the first Infinity shuttle roller coaster built by Gerstlauer in the United States. The coaster will feature an inversion over a road, making this coaster a very unique experience in Austin, Texas!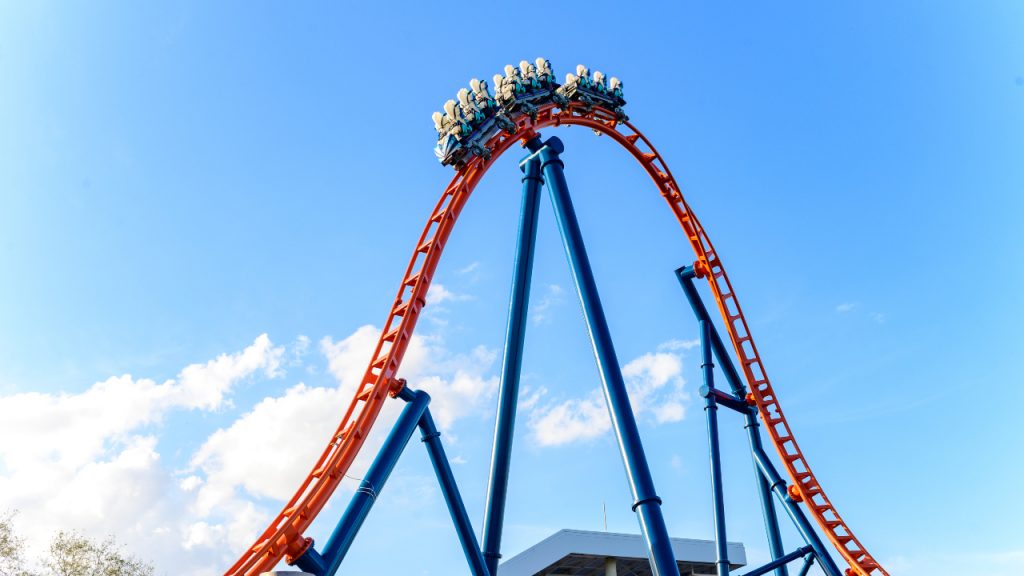 10. Ice Breaker, SeaWorld Orlando
SeaWorld Orlando's new Ice Breaker roller coaster will feature four airtime-filled launches, both backward and forwards, culminating in a reverse launch into the steepest beyond vertical drop in Florida – a 93 feet tall spike with 100-degree angle. The coaster will be the park's first launch coaster, and the 48″ height requirement makes this ride perfect for people who want to experience an intermediate thrill before moving up to the park's more intense rides.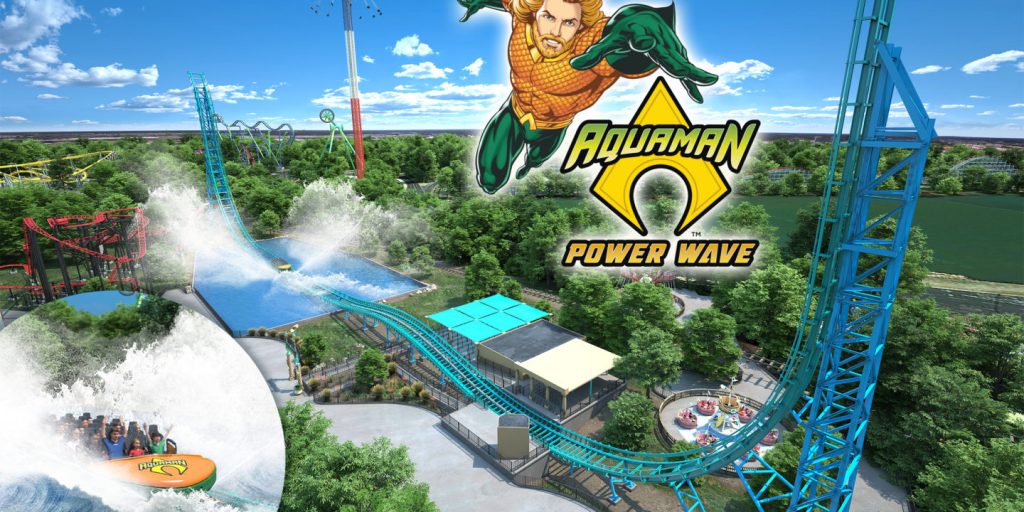 9. Aquaman Power Wave, Six Flags Over Texas
Coming in next on our list is another European coaster coming to the United States! Aquaman: Power Wave will open at the original Six Flags park next year in Arlington, Texas. This coaster launches riders up two 143-ft. tall spikes and reaches a top speed of 63 mph. At the end of the experience, the water coaster will send riders towards a massive splash! This attraction will have a 48″ height requirement.
8. TRON Lightcycle Power Run, Magic Kingdom
While Disney has not made an official announcement regarding the opening of TRON Lightcycle Power Run at the Magic Kingdom in Orlando, Florida, we're going to assume that the coaster will open in 2022. This coaster will provide a very similar ride experience to the TRON coaster at Shanghai Disneyland, which features high-tech thrills and intense launches. This coaster will be a brilliantly-themed attraction that will fit in perfectly with the Tomorrowland realm. The pitch-black show building means that you won't know which way the coaster is heading! Since the attraction in Shanghai has a minimum height requirement of 48 inches, we can assume that this coaster will have the same.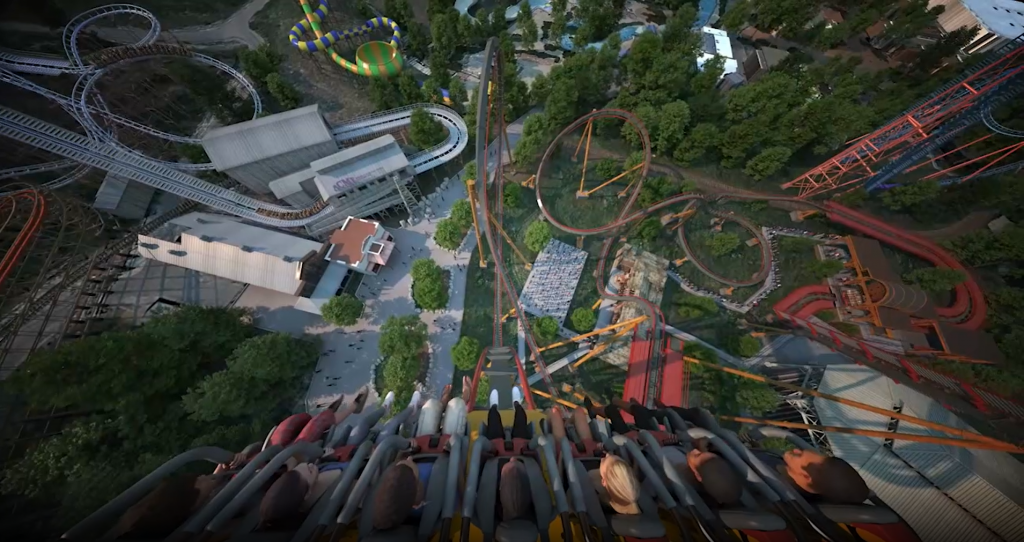 7. Dr. Diabolical's Cliffhanger, Six Flags Fiesta Texas
Heading back to Texas, we come across another fear-striking coaster that will open at Six Flags Fiesta Texas in San Antonio. Dr. Diabolical's Cliffhanger is a Bolliger & Mabillard dive coaster that lifts riders 150 feet in the air! Riders experience a face-first Cliffhanger hold just before dropping them down a 95-degree, beyond-vertical plummet at 60 mph. The machine travels on 2,501 feet of track through an Immelmann inversion, a 270-degree zero-g roll, a 75-foot near-vertical drop, a wild-banked turn, an extreme airtime hill, and a high-speed spiral finale.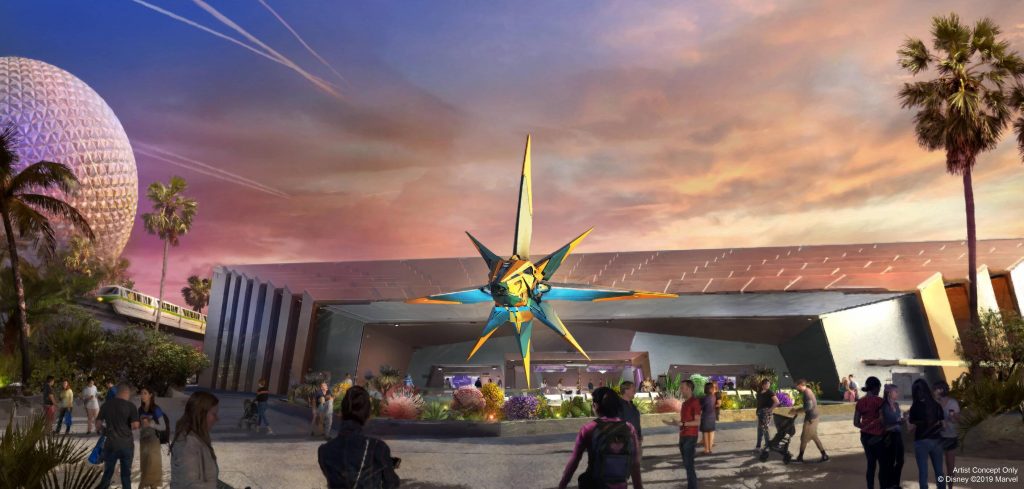 6. Guardians of the Galaxy: Cosmic Rewind, EPCOT
Walt Disney World's EPCOT will be opening one of the most anticipated family rides of all time next year. This attraction will be a completely new type of roller coaster, and relatively little is known about the ride experience at this time. According to Disney Imagineer Zach Riddley, the new ride will be "a storycoaster that rotates 360 degrees so you're always focused on all the action as you help the Guardians save the galaxy. Not only that, but Guardians of the Galaxy: Cosmic Rewind will also feature the first reverse launch on a coaster in Disney history and is one of the longest enclosed coasters in the world." This ride is sure to be as spectacular as the movies themselves and we can't wait to see what Walt Disney Imagineering has up its sleeve!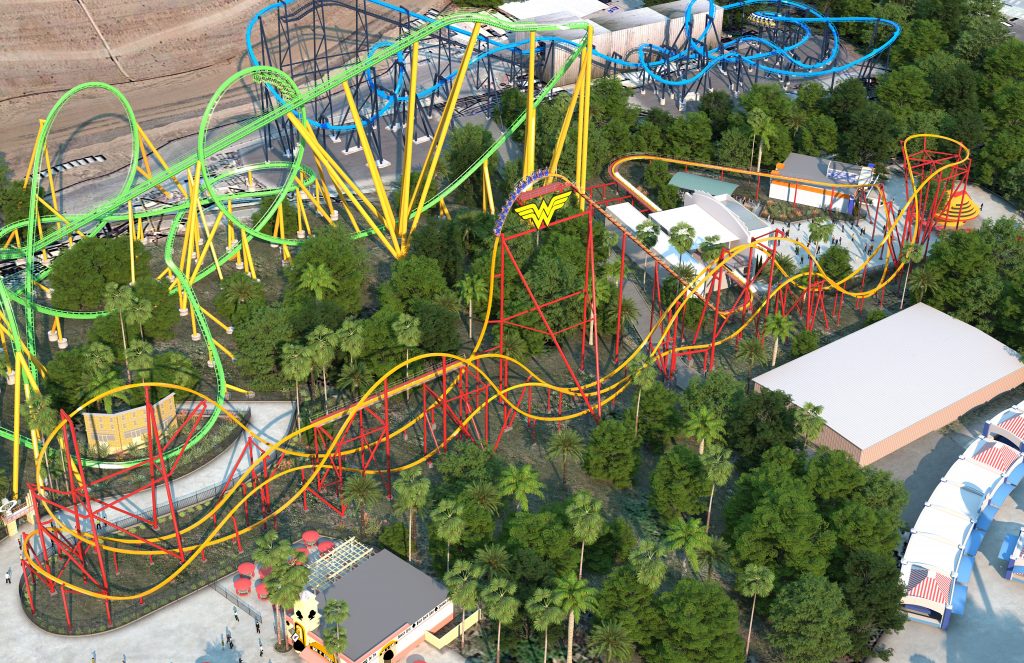 5. Wonder Woman Flight of Courage, Six Flags Magic Mountain
Six Flags Magic Mountain's 20th roller coaster will be a record-breaking attraction — the tallest and longest single-rail coaster on the planet. Riders will fly over 3,300 feet of track, towering 131 ft. tall and soaring at speeds up to 58 mph. This coaster, which is very similar to the newly-opened Jersey Devil Coaster at Six Flags Great Adventure, will be the second Rocky Mountain Construction Raptor built in the state of California. This coaster will be unique due to its sleek trains of 12 passengers each sitting one rider per row along the monorail track. The height requirement will likely be 48″. This is just the first of many RMC attractions on this list!
4. Emperor, SeaWorld San Diego
Just a few hours south, SeaWorld San Diego will be opening a ride straight out of the South Pole! Emperor is a Bolliger & Mabillard dive coaster themed to a diving emperor penguin. The name is fitting because SeaWorld San Diego is the only zoological facility in North America to house emperor penguins! Riders will climb a 153-ft. lift hill before plummeting down a vertical drop. This coaster is especially unique to the United States coaster market because it only seats six riders per row, giving the train increased maneuverability throughout the ride course. This allows for tighter turns, new elements, and dynamic inversions. Emperor is scheduled to open in March of 2022 and will be the tallest, fastest, and longest dive coaster in California. Will Emperor take the throne for California's best dive coaster? We'll have to wait and see.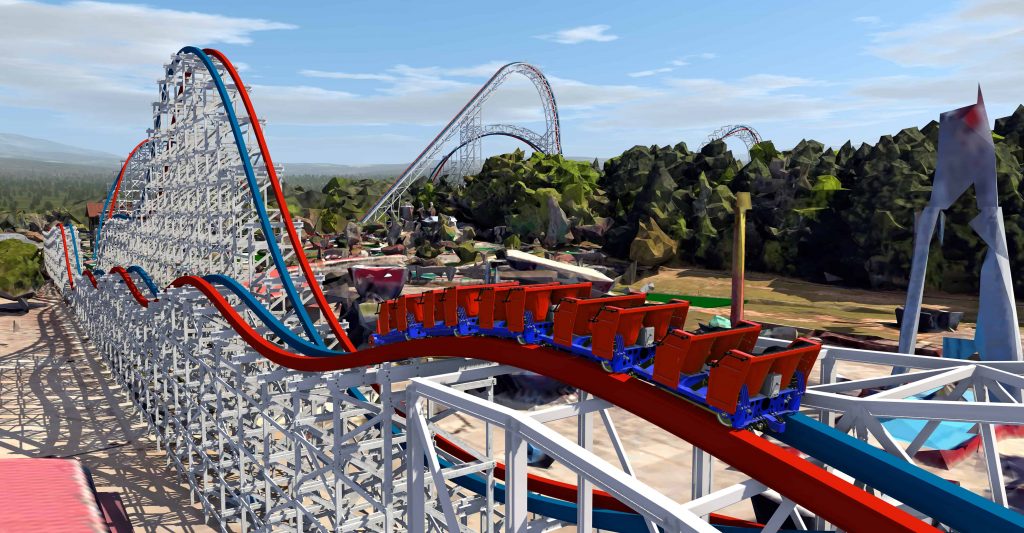 3. ArieForce One, Fun Spot Atlanta
Fun Spot America's Atlanta amusement park will open its largest ride to date — a 154-ft. Rocky Mountain Construction Ibox roller coaster — in 2022. Riders will soar over 3,400 ft. of track and speed up to 64 miles per hour. The ride will feature the largest Zero-G Stall in America; the coaster experience contains four inversions, including a brand new element — the Raven Truss Dive.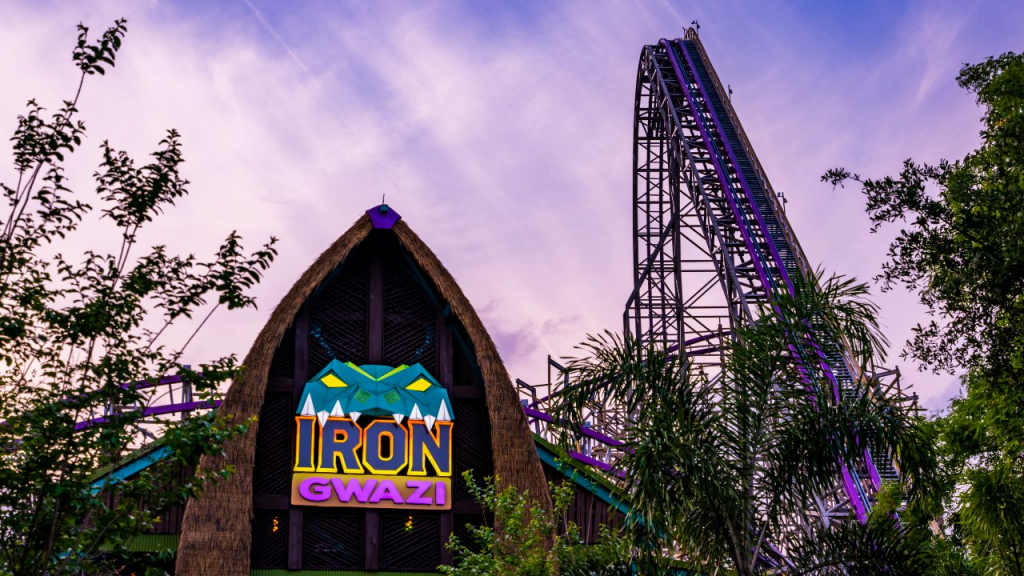 2. Iron Gwazi, Busch Gardens Tampa Bay
Busch Gardens Tampa Bay's Iron Gwazi is set to be the tallest, fastest, and steepest hybrid coaster in North America when it opens in March 2022. The new ride will take thrills to new heights, plunging riders from a 206-foot-tall peak into a 91-degree drop and reaching top speeds of 76 miles per hour. The journey will include a dozen airtime moments, including three inversions, as it races along more than 4,075 feet of purple steel track. With a 48" height requirement, Iron Gwazi will be an exciting attraction that thrill-seeking families can take on together. This coaster has been teasing coaster enthusiasts for almost two years now, so it's incredibly exciting to be able to ride it in just a few months!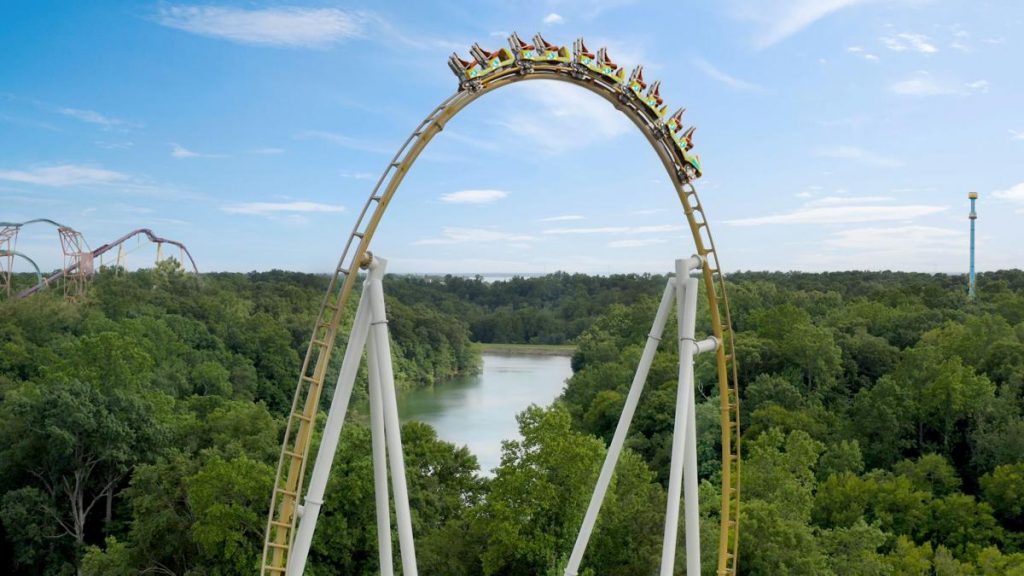 1. Pantheon, Busch Gardens Williamsburg
Pantheon at Busch Gardens Williamsburg harnesses the speed and strength of the Roman gods to bring a magnificent experience to the Williamsburg, Virginia park. With a top speed of 73 mph and featuring a 95° drop, riders experience a 180 ft. plummet, 4 launches, 15 airtime moments, and 2 inversions. Pantheon is one of Intamin's newest products, showcasing the manufacturer's innovative style of coaster design. Pantheon features a swing launch, which means that riders will travel back and forth three times over the second launch section. The coaster will build up speed each time until it crests the 180-ft. tall top-hat. Other elements on this coaster include a Zero-G Stall, multiple outer banked turns, and twisted airtime hills. The ride experience is sure to be out of this world, and that's why Pantheon is our most anticipated coaster for the 2022 season!
We're extremely excited to ride these coasters when they debut next year! Which ride are you most excited to experience? Be sure to get social with us on Facebook and follow along with us on Twitter @BehindThrills for the latest updates!
For our latest theme park videos please be sure to subscribe to us on YouTube!