Orlando, FL – While driving on I4 between Universal Studios and Disney World, you may have noticed a new red-colored tower which was quickly erected over the Summer. That tower, the World's Tallest Drop Tower, has begun its testing phase today.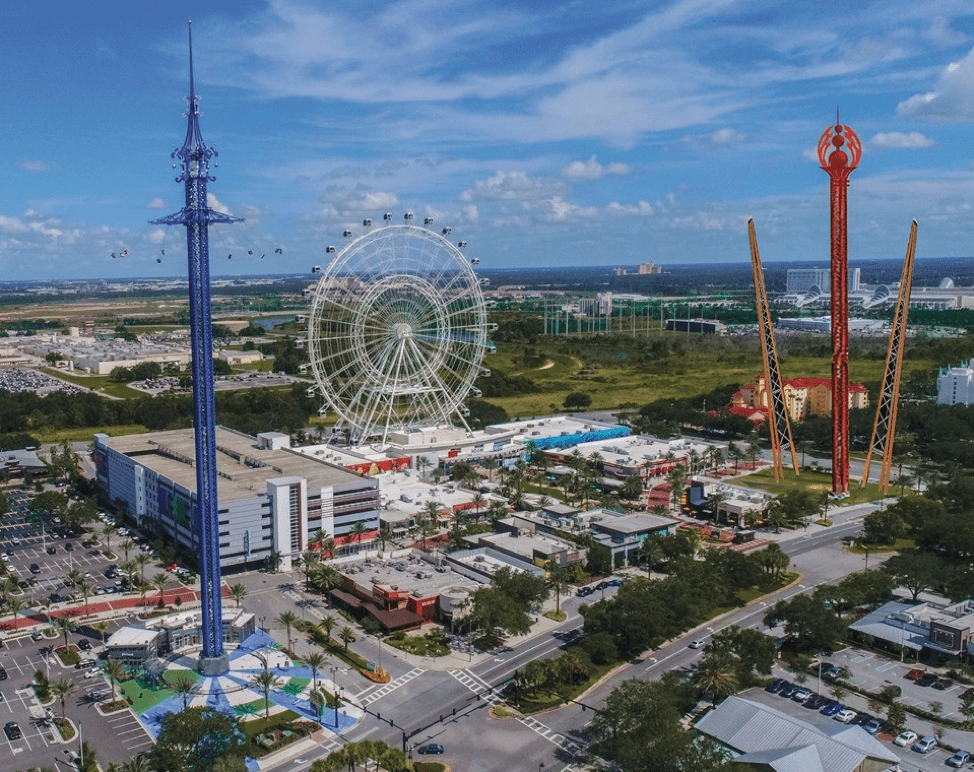 The 430-foot tall "Orlando Free Fall" will be the World's Tallest free-standing, purpose-built drop ride when it opens this month. Riders will drop nearly 400-feet reaching speeds up to 75mph. The ride features a tilting feature at the top of the attraction, where riders will be slanted at a 30-degree angle towards the ground (just in case a 400-foot drop wasn't scary enough on its own.) It also features a custom lighting package for use at night which has been seen testing over the past few weeks. The "ornament" or "wind chime" at the top of the tower will also spin.
Check out a video of the ride taking one of its first-ever test runs below:
"Boasting one of the fastest, smoothest ride systems to date, the ICON Park Drop Tower promises to bring high-speed exhilaration that is truly the "top" of the line. So, stow those hats and glasses and hang on to your courage as you take the plunge!" -ICON Park
The massive tower joins other rides and attractions at ICON Park such as the adjacent new Slingshot ride, also the tallest of its kind featuring a 450-foot max height; the 400-foot Wheel at ICON Park; the Starflyer; and more. It is built by Funtime, an Austrian amusement ride manufacturer. Some other rides manufactured by the company and found in the area are the Vomitron, Sling Shot, and Starflyer. The ride should open before the New Year, but an exact opening date has not yet been announced.