Swiss Manufacturer Bolliger and Mabillard, more commonly referred to as B&M, have long led the amusement industry with their ride models that are known to be some of the most innovative, robust, and well-engineered roller coasters in the World. But with manufacturers such as Mack Rides and Intamin AG now using a lap-bar system on their newest coaster models, many have wondered why B&M has not come up with an answer to these comfortable and faster-loading restraint systems, causing speculation that something similar may be coming soon.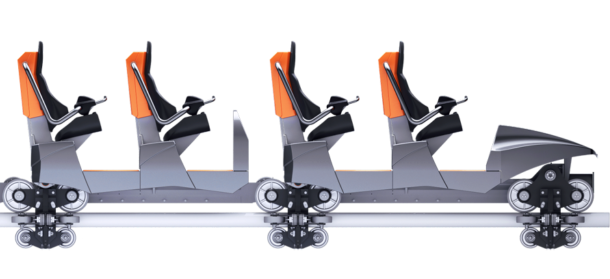 Well, we may finally have our first look at their answer thanks to a recently published patent that details a new "Passenger Restraint System for Roller Coasters" that bears a striking resemblance to the offerings from Mack and Intamin, but with an interesting additional feature.
If this patent does prove to be for B&M's "Surf Coaster" model, we may finally have the final piece of Seaworld's "Project Penguin" puzzle, which means the attraction is likely a standard sit-down coaster with new restraints and some clever engineering in the seating columns that could make it one of the smoothest and most comfortable rides from B&M to date.
Translated to English, the document details "a system for restraining a passenger … which guarantees both adequate restraints of the passenger while ensuring greater sensations as well as better comfort for the passenger during the journey on the roller coaster." Unlike the restraints on the company's Hyper Coaster model, this lap-bar system comes over the rider's head similar to an Over-The-Shoulder Restraint, but only physically restrains the rider near the hips, allowing passengers to move their upper body more freely.
That interesting "additional feature" we mentioned earlier might offer a large improvement over the other manufacturers' coaster seats and can be found underneath the passenger in the seat column. Put simply, it's a dampening device that "…can be configured to provide vertical movement of the seat column when traveling over hills and dips according to the vertical acceleration exerted on the passenger."
This articulating system would provide a vertical dampening of the seat while traversing the roller coaster's course based on the positive and negative G's exerted on the passenger, which in turn could lessen g-force "spikes" and vibrations that can be uncomfortable for riders. The movement can be adjusted as needed by means of hydraulic fluid to ensure it is correctly dampening, and also to balance the device correctly based on the weight of the passenger. Full technical details can be found in the translated document here.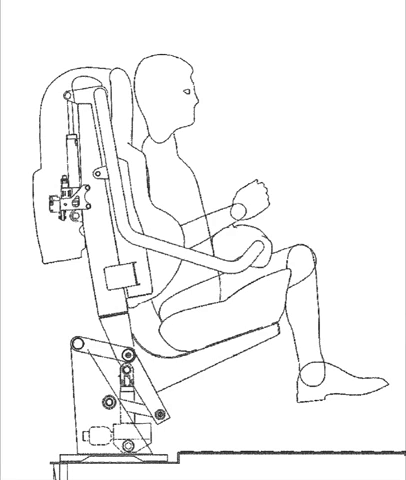 The expected "Project Penguin" layout coming to SeaWorld Orlando, detailed below thanks to the reporting from BGWFans, has swooping turns, one inversion, and nothing too insane in terms of elements. As a prototype B&M, this type of layout makes sense for the debut of a new restraint system and seating configuration, as they may not want to be too advantageous.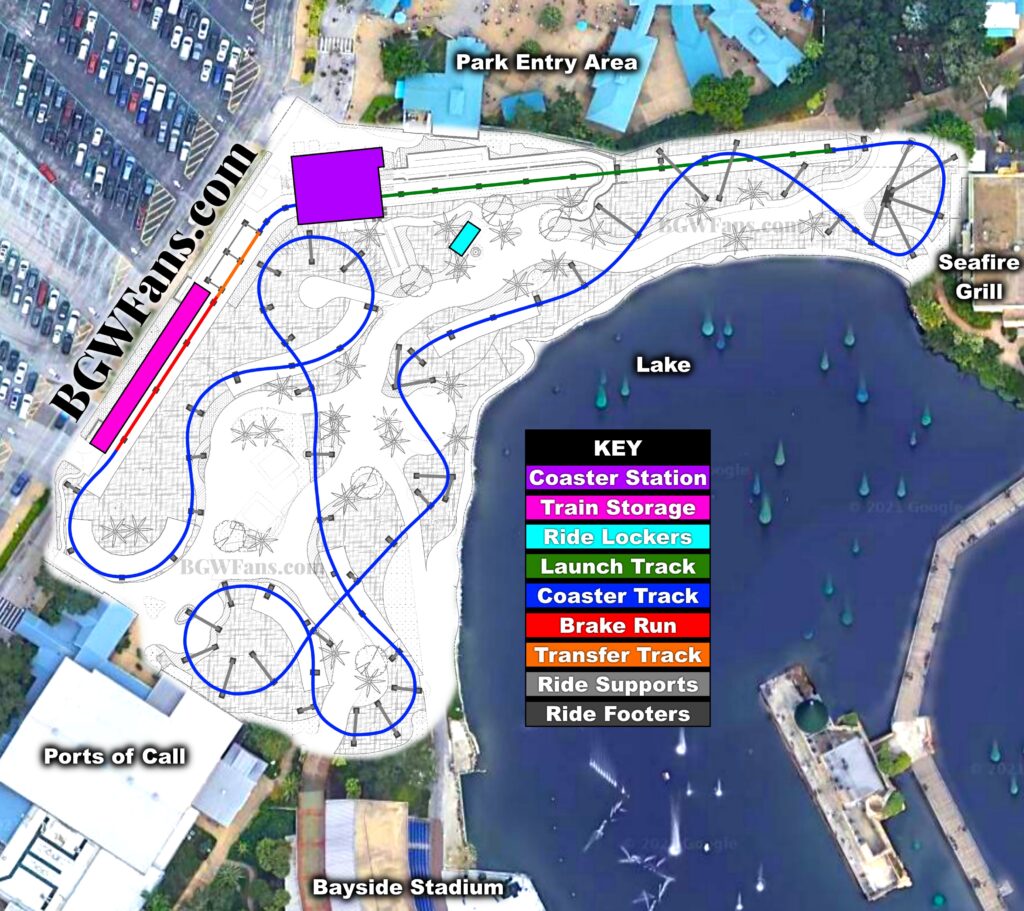 So what do you think? Could this finally be what SeaWorld's mysterious "Project Penguin" and the Surf Coaster look like? We might not have too much longer to wait, as SeaWorld has just paid to extend the project's permits once again. They now have until March 31st, 2022 to submit revisions to their plans and get this project moving forward again. Fingers crossed we see some activity in the park soon!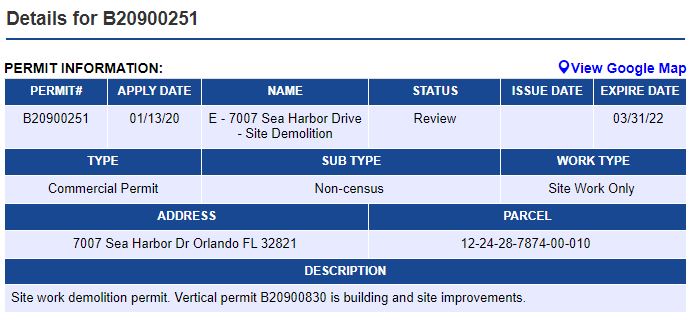 Check out our full SeaWorld Orlando Guide for tips and tricks before your visit.
If you enjoyed this article make sure to follow AmusementInsider on Twitter, Instagram and YouTube, covering the latest news and attractions around the World.
Interested in a video version with some new information similar to this article? Please check it out below: