Must-Have's at the Food and Drink Festival around SeaWorld Orlando's Seven Seas' Lagoon, Our Favorites.
There are over 200 offerings at the Seven Seas Food Festival, here are our top 7 must-try items so you don't miss out on some of the best offerings the festival has! SeaWorld's Seven Seas Food Festival Runs every Thursday, Friday, Saturday, and Sunday, Now – May 8.
7. Lobster Mac N Cheese
Location: All-America Market #6 on the Seven Seas Map
Kraft Heinz's White Cheddar Mac N Cheese combined with Lobster Bisque & Lobster Chunks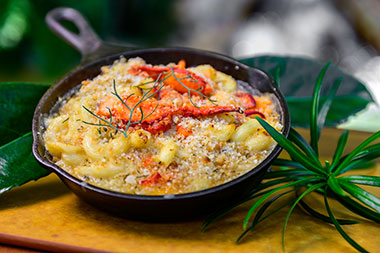 6. Gulf Gumbo
Location: Gulf Coast Market #22 on the Seven Seas Map
The Gulf Gumbo is a New Orleans Classic. It is a Gumbo featuring Shrimp & Sausage in a Cajun Broth.
5. Beef Barbacoa Taco
Location: Mexican Market #23 on the Seven Seas Map
Slowly Cooked, Guajillo Chili Flavored Beef served in a Flour Tortilla. A Vegan option is also available!
4. Crispy Pork Belly Bites
Location: Asian Market #17 on the Seven Seas Map
Pork Belly covered with a Sweet Soy and Ginger glaze. Served over rice.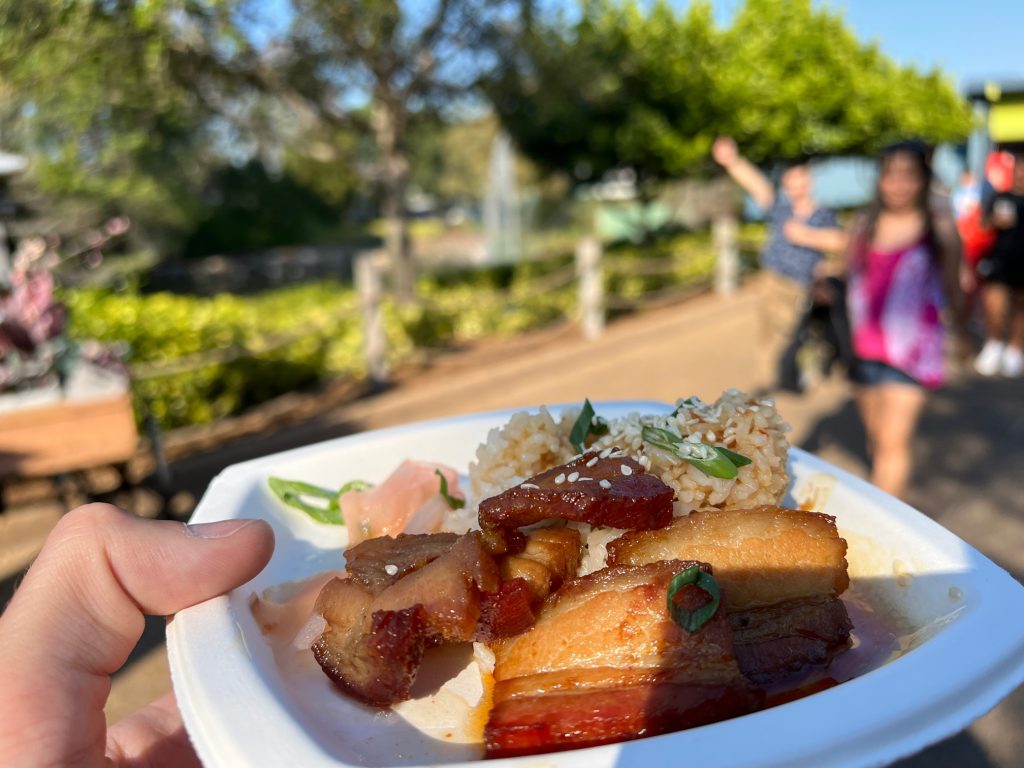 3. Brazilian Picancha Steak
Location: Brazilian Market #15 on the Seven Seas Map
Picancha Steak served with oven-roasted potatoes and topped with tomato chimichurri. The steak is thin but juicy and delicious.
2. Pretzel Bratwurst
Location: German Market #20 on the Seven Seas Map
The Pretzel Bratwurst is a full-length brat cooked inside a pretzel bun. Comes with a Honey Mustard dipping sauce. A good meal for one and only one stamp on your tasting lanyard!
1. Crispy Reuben Egg Roll
Location: Ireland Market #18 on the Seven Seas Map
Maybe we're just a fan of Egg Rolls and Reubens, but this is the one item we needed to try again because we really did enjoy it that much. Swiss Cheese, Sauerkraut, Thousand Island Dressing. Small portion but excellent taste.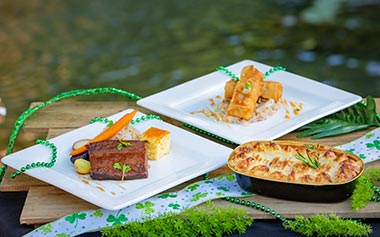 Tickets to the Seven Seas Food Festival can be found here.
Stay tuned for more from SeaWorld, and be sure to get social with us on Facebook and follow along with us on Twitter @BehindThrills for the latest updates!
For our latest theme park videos please be sure to subscribe to us on YouTube!