A new 4×4 "Big Dipper" model roller coaster is planned for Europa Park in 2023.
Europa Park's newest roller coaster is the first new roller coaster at the park since 2012 when Wodan was built! Or, 2018 when Euro Mir was re-tracked. Today, more details regarding the roller coaster have been released as well as an overhead view of the construction site!
---
The area that the ride will be built is 20,000 square meters large, and replaces and expands where the large Antenna, Dome of Dreams, and the Balloon Ride used to stand. The Balloon ride will reopen in the future.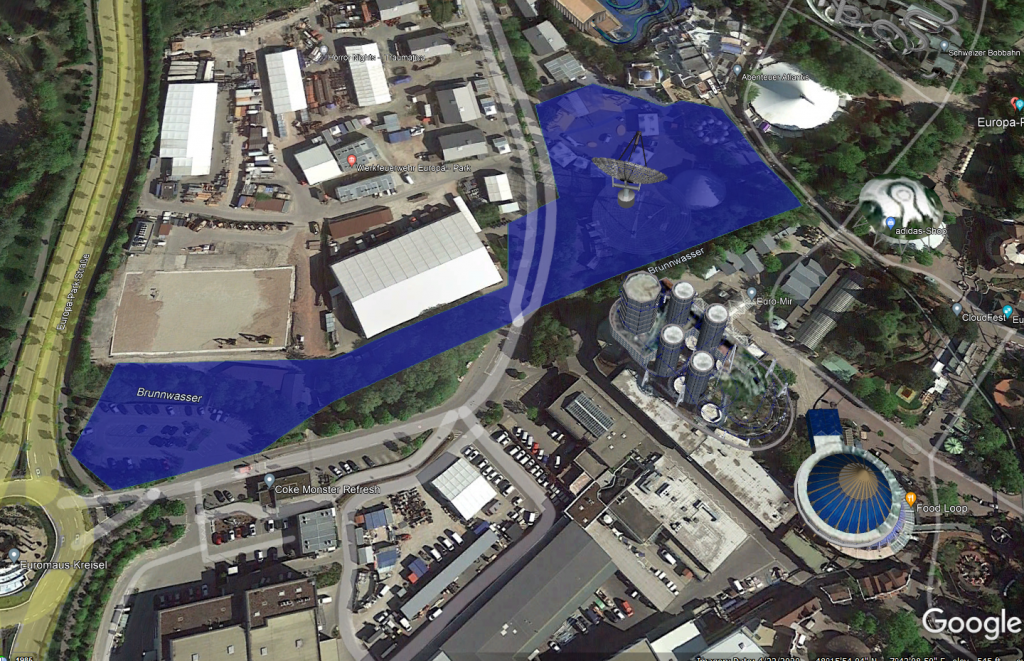 The ride is located next to the Russian and Greece-themed area, one entranceway to the themed land will reuse the exit pathway of Dome of Dreams. The roller coaster was originally planned for the England area of the park, a concept which can be seen below. However, because it interacted with so many obstacles and the parade route, a new location was assumed more logical. Some elements of the ride were kept, with the location changing drastically.
Groundwork has begun, with no major facts just yet, it's exciting to see what may come!
Still imagery by Europa Park. Stay tuned to Behind the Thrills for more theme park information, and be sure to subscribe on YouTube or get social with us on Instagram, Twitter or Facebook for all the latest updates!