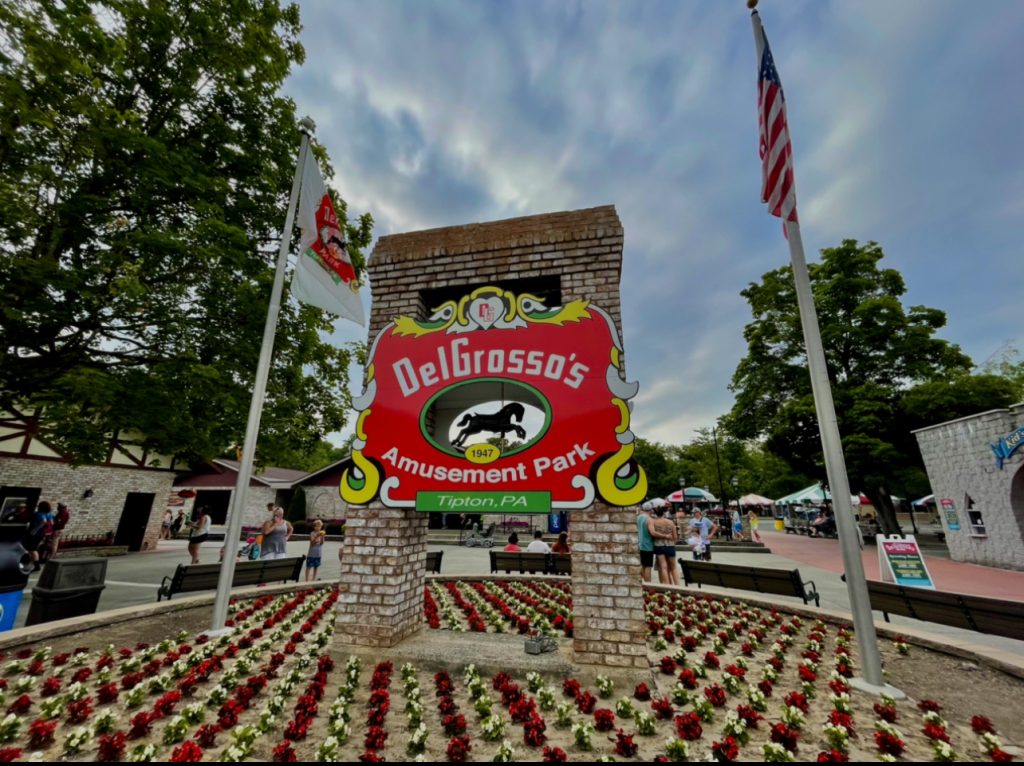 Delgrosso. The name rings a bell in my head as I pull past the park and make a right driving past a decent size water park for such a small location, and into the parking lot. Delgrosso. It sounds familiar and I can't remember where from. Hmmm….where do I know the name?
I entered the small park not sure what to expect – just there to pick up a few small coaster credits as I was in the area passing through to my next location. How did I get here though? Let's back up a few steps:
Altoona PA is a small town and yet there's a lot to see. The oldest operating roller coaster in the world exists here – Leap The Dips – There's also a gorgeous section of road called Horseshoe Curve. I stopped to fly the drone over the curve, and visited Lakemont park – which I got to climb the lift hill of their coasters a few years ago – and snapped some drone photos (with permission from the park NEVER fly over a park without permission) of their coasters.
Then I drove 10 minutes down the road – Delgrosso….
Curiosity got the best of me and so I stopped in the office as I often do at parks I've never visited. I sit down for a small talk with the head of marketing and events for the park. Amy Mearkle was nice enough to talk to me about the history of the park….Delgrosso…it turns out is a name I've seen in grocery stores and so have you!
They are famous for their pasta sauce! The bright red jar crashes into my mind. Ahhhh. Now it makes sense. Interestingly: their sauce is made right across the street from the park – and it shows heavily in the food options: when I was visiting there was a spaghetti buffet option, their pizza is made with the sauce, tons of different pasta options – sauce everywhere. The next comment I wasn't ready for though: apparently their potato salad is also extremely famous "people drive up to hrs away to get some of it!" Amy exclaimed.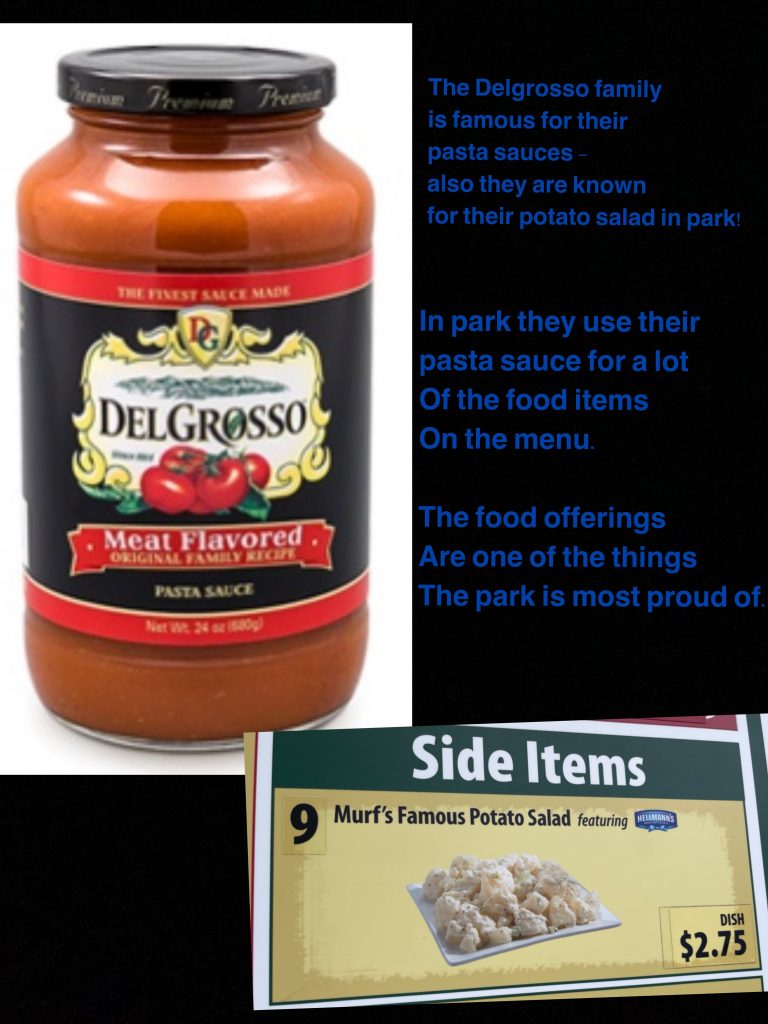 In fact; Delgrosso – to my surprise – had seen visitors from all over the United States. They track visitation by zip code and mark down each state that has a visitor. Last year there were visitors from 48 states – my first reaction? Probably the same as yours: No Hawaii and Alaska huh? But we both would be wrong: somehow nobody from Vermont or North Dakota came by – Vermont? Really? It's only a few hours away! Someone from Vermont reading this – go get in your car now for one of the cutest parks you'll ever see. Altoona also has plenty to do as I mentioned above – in fact, Tourism is the second highest market for the area, behind agriculture.
In the early 1900's the park was owned by a family and called Blands amusement park. It was purchased in 1947 by the Delgrosso family, and is heavily owned and operated by the family! Celebrating their 75th anniversary since the Delgrosso family bought the park – Generations and generations later the sons and daughters are still involved in the day to day operations of the park. Admission is and has always been free. Ride tickets? Just .50 cents a piece, and each ride ranges in price. You can also get an all day wristband. The water park got a MASSIVE upgrade in 2016 – all this in a small town in Pennsylvania!
So what of the ride collection? Well; it's what you would mostly expect – a small family center. Decent collection of flat rides – their ride the Casino is famous for having been featured in the Brady Bunch at the Kings Island episode. There's a drop tower, and a pirate ship. The water park makeover adds a great depth of water slides and rides as well as a beautiful lazy river. The roller coaster collection is that of a small park – there's a wild mouse and a small family coaster.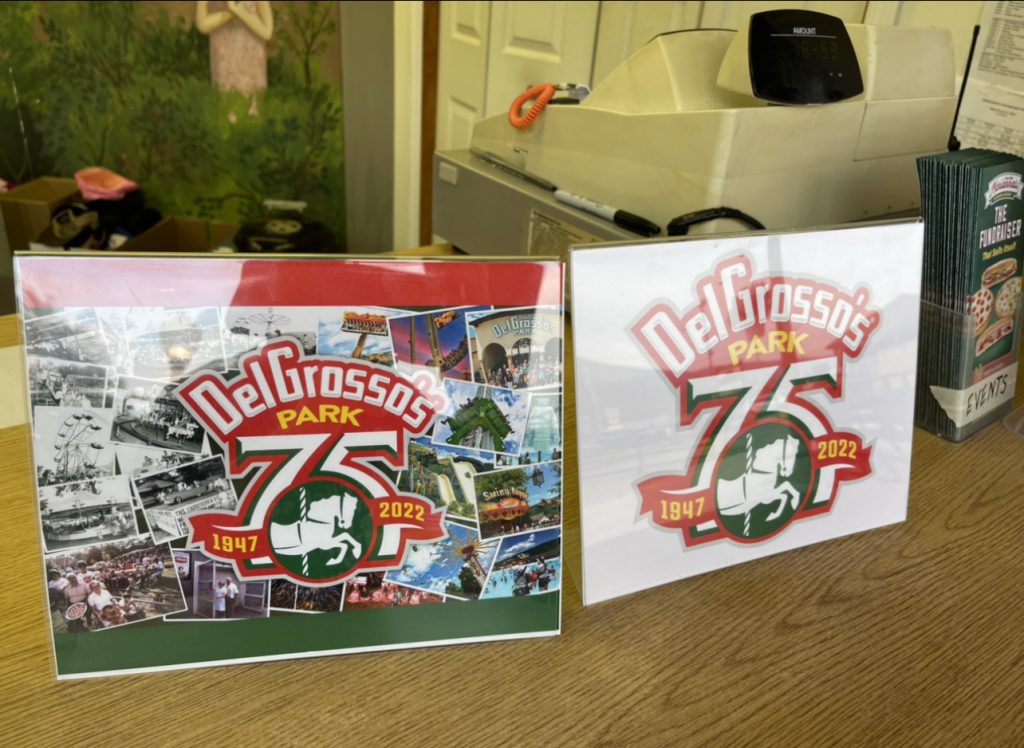 Would I drive ALL the way to Altoona to just go to Delgrosso? No. HOWEVER:: I would go to Delgrosso WHEN I go to Altoona – and go to Altoona you should! Between the oldest operating coaster at Lakemont called Leap the Dips. Add all that together plus the views and landscape of being in the mountains and forest, and the fact that it's a minor detour from some other parks like Knoebels, Hershey, or even Cedar Point or Kennywood it's worth a stop! The history alone is incredible. The park is charming. It's beautiful and well maintained. The food selection is surprisingly great – or unsurprisingly after you take this history lesson of the family that owns the park! Over all the park was a wonderful experience, and stopping in costs nothing. Pay to ride what you want, grab a bite to eat, and enjoy the atmosphere. This family will be glad to add your state to their list for the year!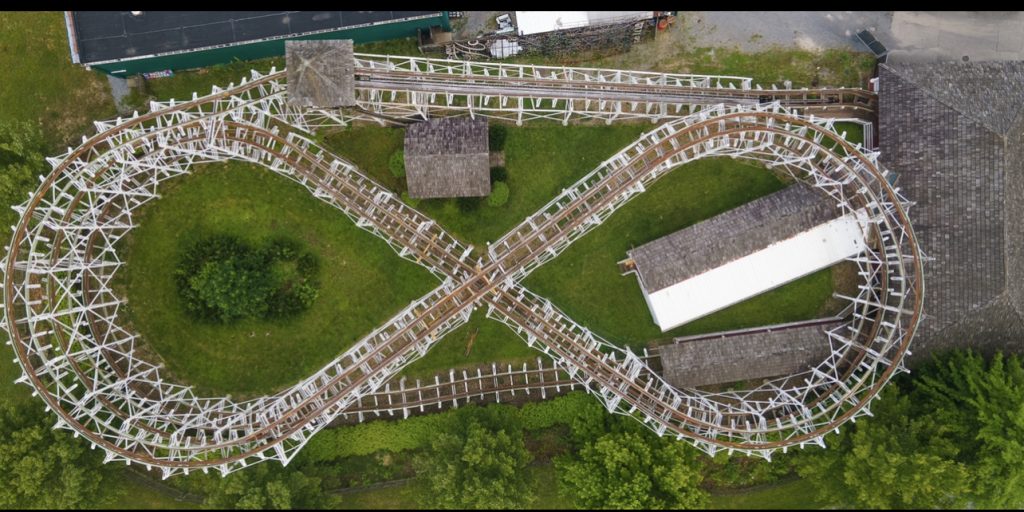 Stay tuned for more theme park information, and be sure to get social with us on Facebook , Instagram, Twitter @BehindThrills for the latest updates! For our latest theme park videos please be sure to subscribe to us on YouTube!
Justin Landers is 31 year's old and owns Just Shoot Light Multimedia Productions, a freelance photo and video company involved in the theme park industry since 2013. You can find him on Instagram at @Inverted_Therapy and @Just_Shoot_Light and on YouTube or Facebook.