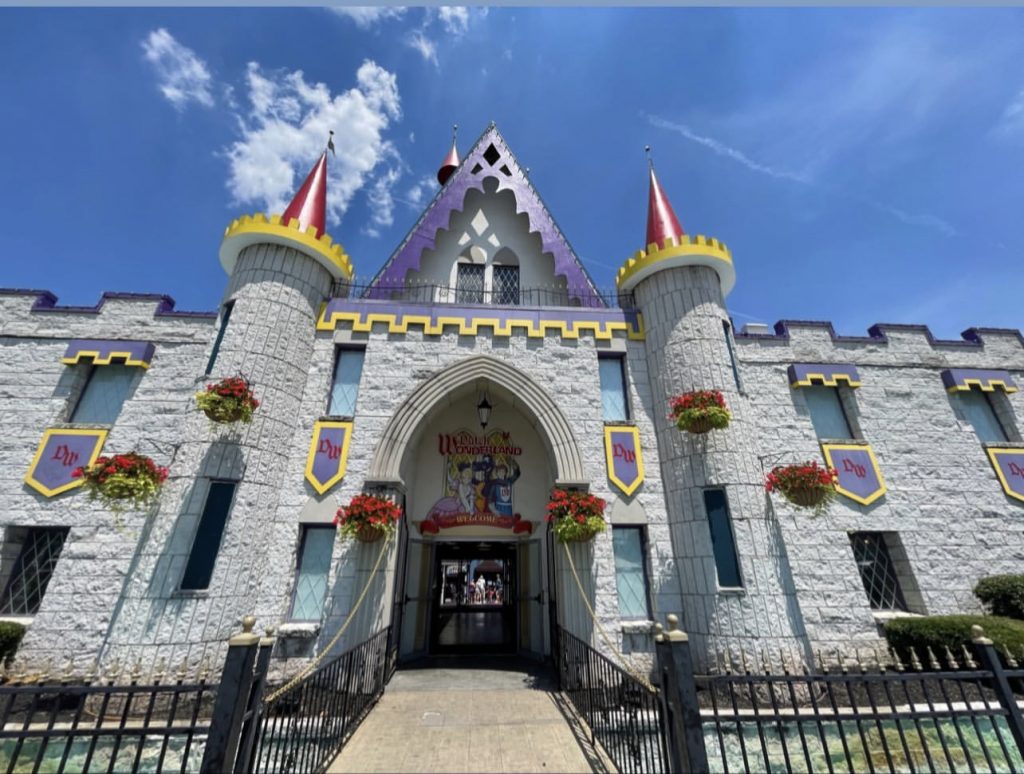 Dutch Wonderland is a small park in Lancaster Pennsylvania that offers a surpsing amount to do. Much like our recent park review of Sesame Place this park is geared towards a younger crowd. Their intended audience is clear and visible from the start of the park. This park has a theme of castles and dragons, merlin and other wizards, and animals all over – including dinosaurs…wait what?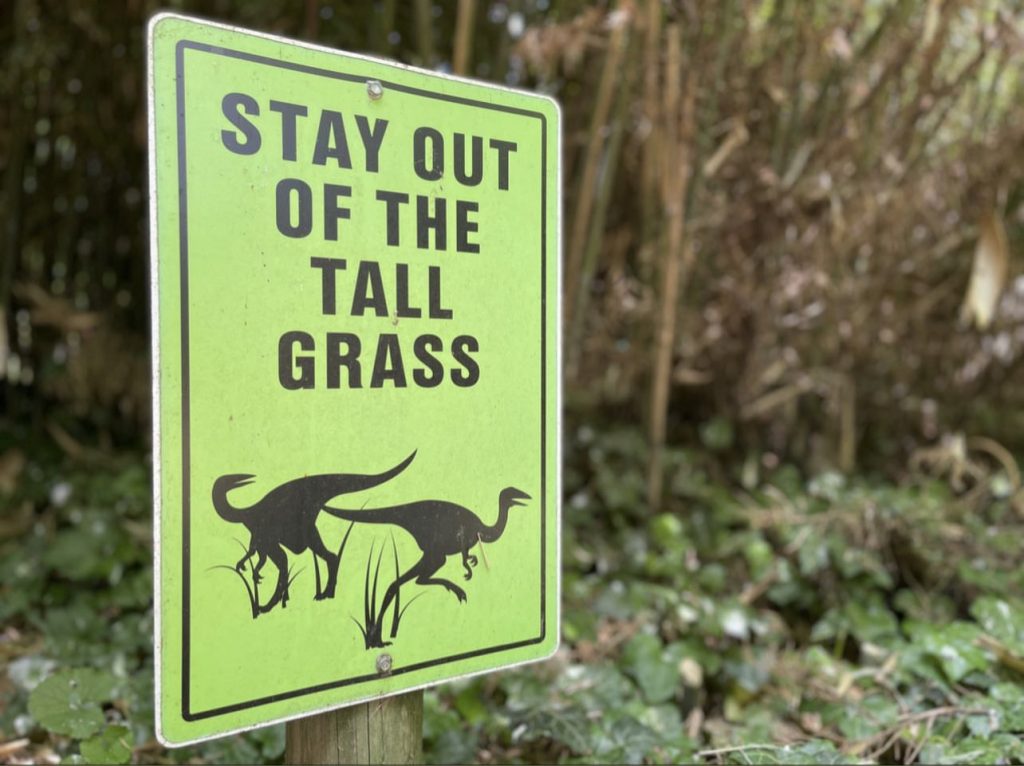 Yes, in the back of the park there are dinosaurs – so watch out. There is also this clear nod to Jurassic Park which I absolutely appreciated. Back to the front of the park though: as you make your way in you see that this parks theme is very well done for the size and scope of the area. The parks tag line is "The Place where Kids Rule!" and their website claims: "Dutch Wonderland is honored to receive the Golden Ticket Award for "Best Family Park of 2021" by Amusement Today!"
The park has 35 rides and attractions. Their dive show is extremely popular with a dive theater mid park. There are 3 roller coasters – all of which are the prototype of their kind! They have an S&S family family inverted coaster, a Chance Rides Big Dipper, and a CCI family coaster. There are also a few of your classic rides – a swing, cars, a flume and more. All of which features theme throughout.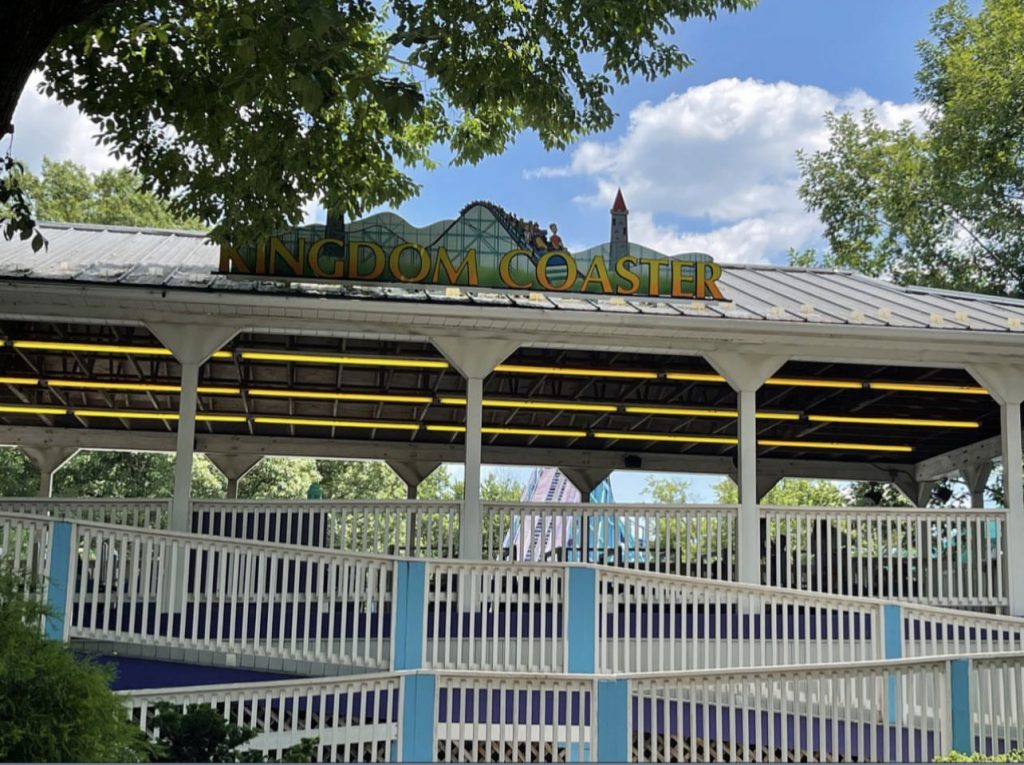 The park also features a monorail that takes you through the entire layout – giving a good over view of everything they have to offer. I was impressed at how shaded the park was, sitting surrounded with trees. There is also a small water play area. The park features special events for the holidays – none of which were happening during my visit unfortunately, but these include a Halloween event and Christmas event. Both events looked like they provide a wonderful time for families on their vacations, with an added flair to an already exciting park. There is more theme here than a lot of Six Flags parks…
Overall I was rather impressed with the park. It was a well themed experience that children can enjoy while parents won't be completely underwhelmed. There is plenty to do in the park to make it a full day experience. There also was a surprising thing I noticed as I was pulling in: they have a campground directly on site – which as you know is my favorite way to travel to parks. I would imagine Lancaster features plenty of other experiences in town that would be worth a visit that could make this worth an overnight trip – for instance, for those 12+ I also discovered Hatchet & Axe Co. about a mile away , or go create your own icecream. Both things I think I need to check out next time I am in town!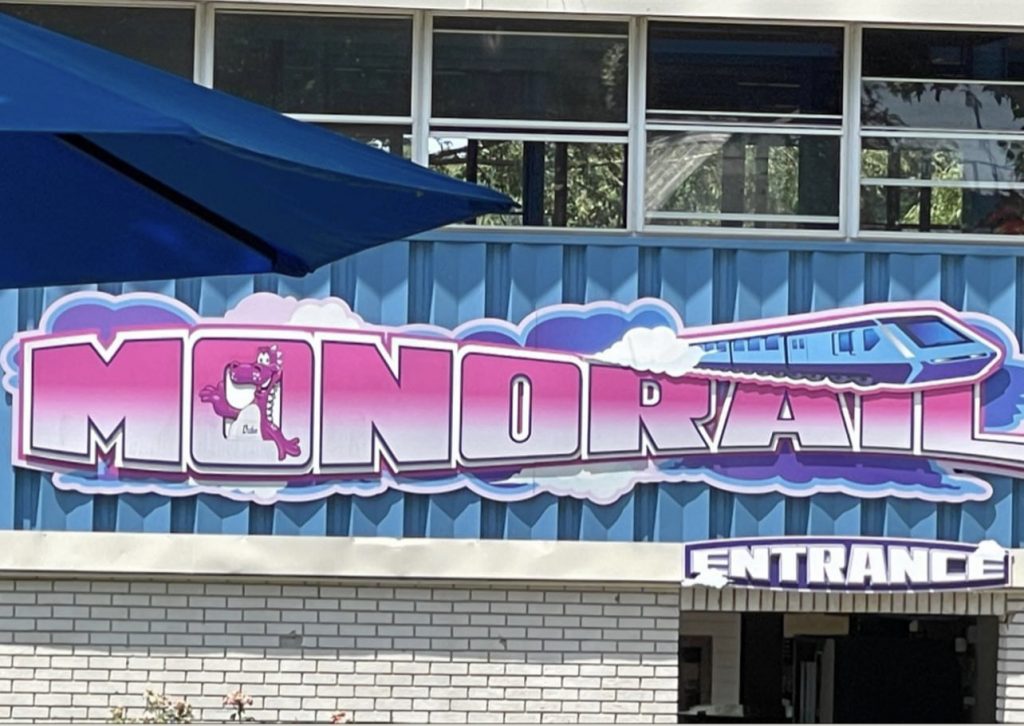 So now comes a question I have asked at the conclusion of many park review articles – such as this one of Delgrosso. Would I go to Lancaster PA for Dutch Wonderland? and the answer to that is:: No. However, I would go to Dutch Wonderland if and when I went to or passed through Lancaster PA. You would pass through traveling to and from many parks in the area so if your schedule included Knoebles, or Hershey; Dorney, or maybe you are headed to Kennywood consider a stop. Maybe even spend the night – and as I mentioned, I think there is enough ELSE to do in Lancaster that it is worth a visit. I mean, you can make your own icecream flavor there…so, I'm in! Dutch Wonderland IS a park I would consider making a trip for if I had younger kids though, and I think it makes the perfect 1-2 combo with Sesame Place for families with younger children looking for a vacation! So, next time you pass through Lancaster, if you love roller coasters like I do make sure to stop in for 3 prototypes. If you have children then start planning your trip now for a well themed and well budgeted family friendly park with plenty of activities for kids! In fact, all the activities are for kids – and it's right there on their website!

*NOTE* This is not a sponsored post. We were provided admission for Dutch Wonderland for one day, but no other compensation was given and no influence over the article was had by the park or any other outside sources. All opinions given here are those of the author:
Justin Landers is 31 year's old and owns Just Shoot Light Multimedia Productions, a freelance photo and video company involved in the theme park industry since 2013. You can find him on Instagram at @Inverted_Therapy and @Just_Shoot_Light and on YouTube or Facebook.
Stay tuned for more theme park information, and be sure to get social with us on Facebook , Instagram, Twitter @BehindThrills for the latest updates! For our latest theme park videos please be sure to subscribe to us on YouTube!