A drone show has been spotted after park operating hours at Universal Studios in Orlando. Previously, drones have been used at the Hollywood theme park for a Harry Potter-related show, but this is a first for the Florida theme park.
Shapes can be seen in the short video below, such as triangles, human-like figures, and a fish. The technical testing is impressive and very large as seen from a nearby road:
---
The drones were spotted over the Studios-side of the theme park resort, indicating it is not likely going to be used for a Hogwarts Castle/Wizarding World-related "Dark Arts" show as rumored in past years.
The "Dark Arts" at California's Universal Studios theme park can be seen here, with drones creating images of a deer at the end of this video. The version we saw testing in Orlando was much more impressive, and an exciting advancement for Florida night-time theme park shows, especially with Universal Studios being so close to a residential area.
---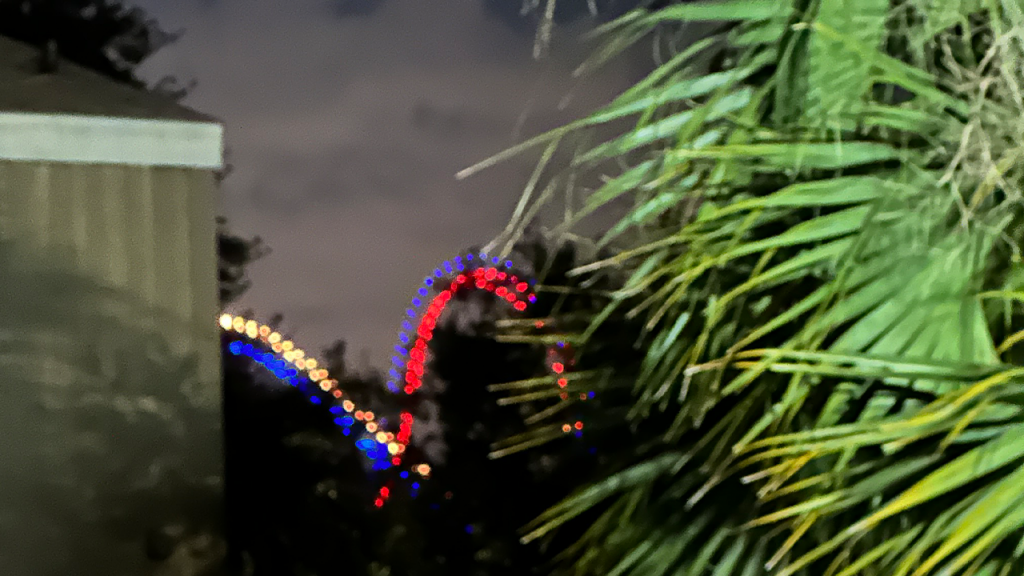 Walt Disney World's "Disney Springs" had a holiday drone show called "Starbright Holidays" in 2016, but the show has not returned.