New Hybrid Coaster Opening This Summer at Hersheypark, PA!
Take a virtual ride on Wildcat's Revenge, an all-new hybrid coaster that adds a new steel track with unique elements to the wooden framework for a one-of-a-kind thrilling ride experience found only at Hersheypark. The 15th coaster at Hersheypark will debut this summer, 100 years after the first Wild Cat ride debuted at the Park. 
---
When it opens, Wildcat's Revenge will be the first hybrid coaster manufactured by Rocky Mountain Construction (RMC) in Pennsylvania and join an iconic collection of 15 coasters at Hersheypark – the most in the Northeast. The roller coaster transforms the old Wildcat roller coaster into a steel-tracked Hybrid coaster.
---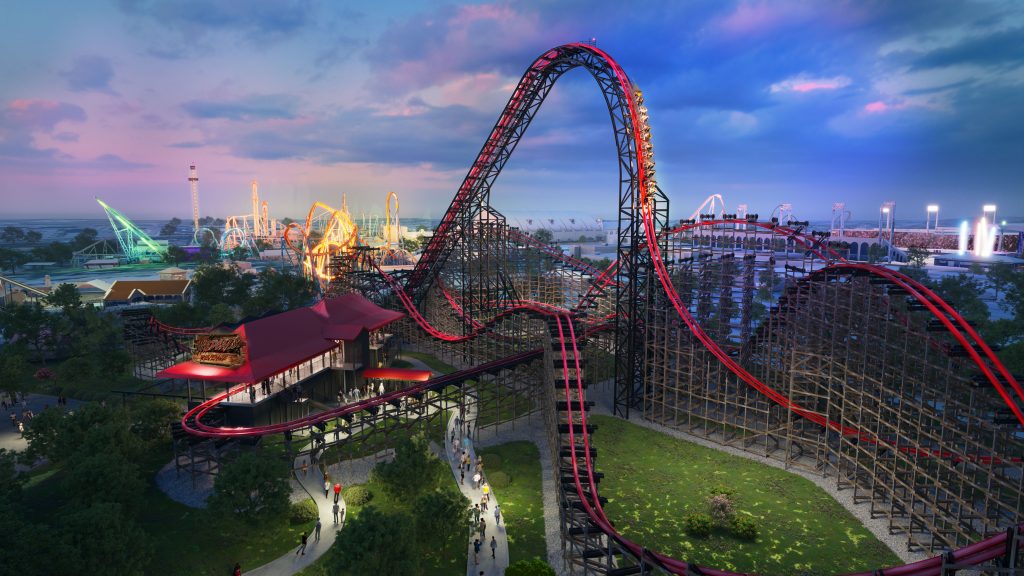 The 2-minute and 36-second experience begins as riders sit in one of three custom-themed trains (a design first for Hersheypark), climb a 140-foot hill, plunge into an 82-degree drop and hit a maximum speed of 62 miles per hour along 3,510 feet of red track on a black steel and wood structure. The pursuit continues as riders stalk their prey through four inversions, including the World's Largest Underflip, an inversion that begins with an upward climb, followed by a counterclockwise 270° roll and a dive down towards the side. 
Hersheypark will be open every weekend from April 1 through the end of 2023. 
Spring weekends will mark the return of the coaster riding season.
Daily summer operations will run from May 25 (Memorial Day weekend) through Labor Day.
Hersheypark Halloween and Dark Nights will return in September, with Fridays added to the operating calendar after a successful inaugural year of the immersive haunt experience.
The holiday season in Hershey, Pa., will begin in early November with Hersheypark Christmas Candylane celebrating 40 years and Hershey Sweet Lights drive-through experience open on select dates through the end of the year.
BEST PRICE OF YEAR ON TICKETS: Guests can save more than 40 percent on 1-day tickets to Hersheypark when purchased on Hersheypark.com with the current Best Price Of The Year offer. Tickets purchased during this sale will be valid on any 2023 public operating day from April 1, 2023, through Jan. 1, 2024. Guests can enjoy three parks in one at Hersheypark with more than 70 rides, a water park open from Memorial Day through Labor Day, and a zoo included with admission.