Guests will embark on a globally inspired culinary experience featuring 79 chef-crafted and mixologist-curated tastes inspired by cultures from around the world. Twenty-three headlining acts from different genres will take the stage at the Festival Field throughout 11 event weekends. Plus: Pass Members benefits with exclusive perks such as complimentary festival samples, an exclusive 18-item sampler for the price of a 15-item, and early entry to festival concerts.
---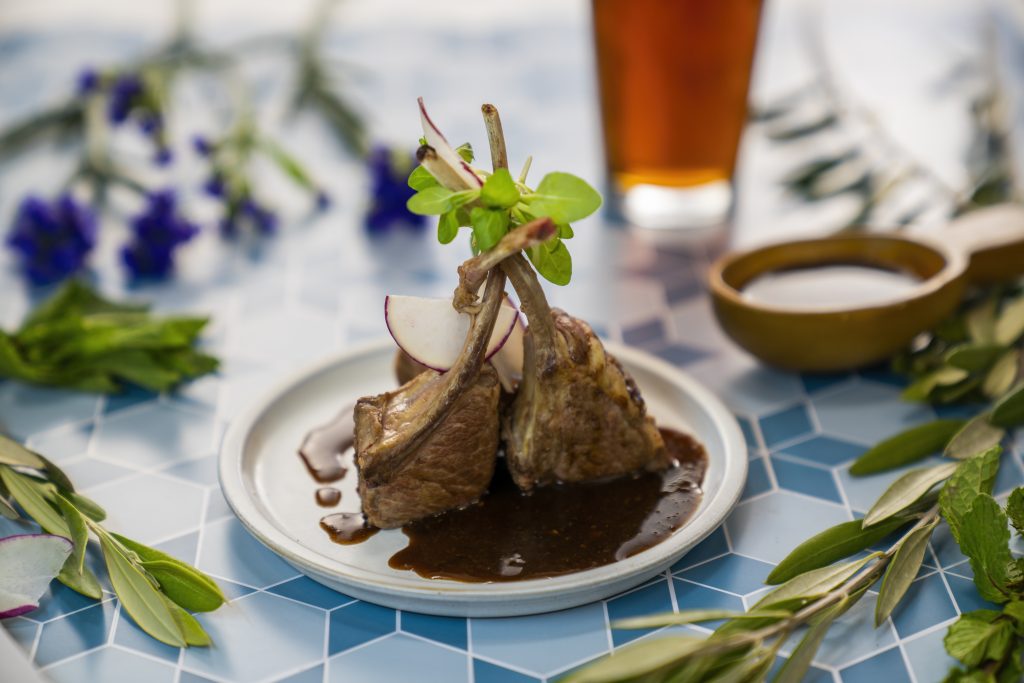 Busch Gardens Tampa Bay's Food & Wine Festival will offer guests a one-of-a-kind experience of flavor and rhythm from various latitudes of the world. Beginning on March 10, the highly anticipated event will provide guests with an elevated culinary experience and the opportunity to enjoy live musical performances from some of the most popular artists in the entertainment industry. The event runs through May 21, featuring a total of 20 food and beverage cabins for guests to sip and savor and 23 live concerts. The Busch Gardens Food & Wine Festival is included with park admission.
Inspired by a variety of cultures, guests will have the opportunity to explore more than 20 globally inspired culinary offerings. For the perfect pairing, the choices range from 39 wines from regions near and far, 14 craft, domestic and international beers, bourbon tastings, and more. From flavors of Asia to Busch Gardens' own Xcursions store serving house-made coaster-themed sweets, there is a dish for every palate at the Busch Gardens Food & Wine Festival. Our personal favorite? Located at the Greek Isles Cabin, the NEW Lamb Lollipop with Mint Demi-Glaze (Gluten Free). Don't miss this item!
---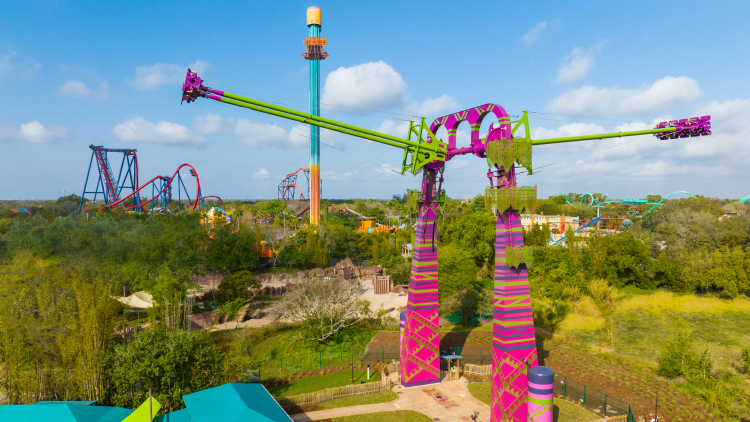 Busch Gardens Tampa Bay is dishing up a variety of headlining concerts for every taste as part of the Food & Wine Festival. Twenty-three headlining acts spanning genres of pop, rock, country, and more, will take the Festival Field Stage for 11 weekends jam-packed with rhythm and flavor.
Kansas – March 11
+LIVE+ – April 8
Maddie & Tae – March 12
The Fab Four – April 9
SWV – March 18
38 Special – April 15
Dustin Lynch – March 19
Mitchell Tenpenny – April 16
Rodney Atkins – March 25
Air Supply – April 22
Flo Rida – March 26
Gabby Barrett – April 23
Jeremy Camp – April 1
Hoobastank – April 29
Coming Soon! – April 2
WALK THE MOON – April 30
All headlining concert performances are included with park admission and will take place in the Busch Gardens Food & Wine Festival main stage located past the cabins on the Festival Pathway. To view showtimes, purchase reserved seating and VIP packages, guests can visit BuschGardensTampa.com.
The Food & Wine Festival transforms into a melting pot of Latin cultures featuring world-renowned iconic dishes and live música from award-winning Latin artists. For this Latin fiesta, guests can expect a complete transformation of the festival area and enjoy authentic Latin gastronomy and entertainment. Cinco de Mayo and Viva La Música celebrate the diverse Latino heritage and culture with the authentic flavors and rhythms of Mexican, South American and Caribbean countries into the mix.
---
Cinco de Mayo and Viva la Música takes place every Saturday and Sunday from May 5 – 21 and are included with daily park admission, Annual Pass or Fun Cards. The full Latin artists' lineup for 2023 is:
The Como La Flor Band – May 5
Celia Vive – A Tribute to Celia Cruz – May 6
El Gran Combo – May 7
Toño Rosario – May 13
Grupo Niche – May 14
Elvis Crespo – May 20
Luisito Ayala y la Puerto Rican Power – May 21