As reported on Twitter early last month, SeaWorld Orlando has begun filing permits for their 2024 attraction – specifically, permits for modifications to the Antarctica: Empire of the Penguin building. The permits filed so far call for the modification of walls within the building and the "alteration of existing building, utility rework and demo on exterior". These notes indicate that the new attraction might enter and exit the building, which added more fuel to the rumors that it might be a roller coaster like Arctic Rescue at SeaWorld San Diego
---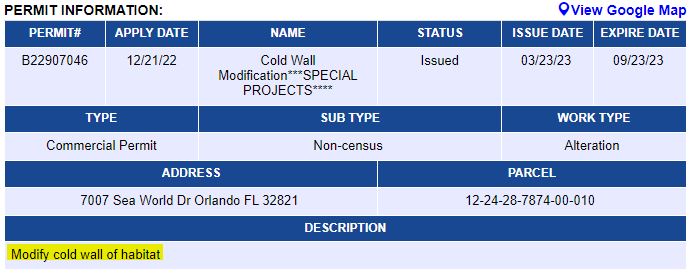 ---
Recently, a new Fire Systems permit was filed for the modification of the sprinkler system within the former queue area of Empire of the Penguin. Typically, Fire Systems permits do not show much detail other than the specifics of the fire sprinkler system being added or modified, but the plan sheet attached to this permit has a location key with an overlay of the entire Antarctica area – including a small portion of the new attraction!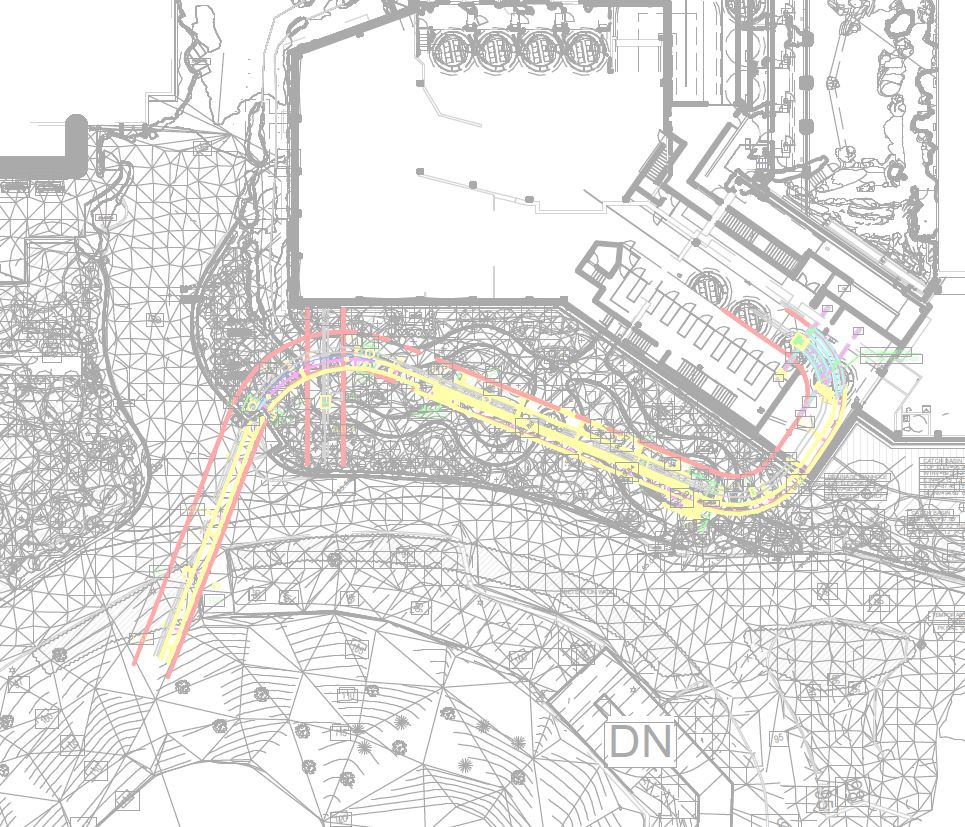 As you can see in the images above and below, the new attraction seems to be a roller coaster that will use the former Empire of the Penguin ride area. The station appears to be in the back corner of the building, near the previous "reveal" segment of the previous attraction. And its layout/air gates show the coaster's trains will have nine rows. It remains to be seen how much of the coaster will be indoors, but there does at least seem to be room for at least one small show scene before the coaster exits the building at the bottom corner. From there, it's anyone's guess what its outdoor layout will be – but this diagram leads us to believe at least some of the layout will occupy the area in front of the Sea Lion and Otter Stadium. Additionally, current work walls in the park have blocked off a large area from the pacific point pathway all the way to the area near Manta's pretzel loop, so we could be looking at quite a bit of track here.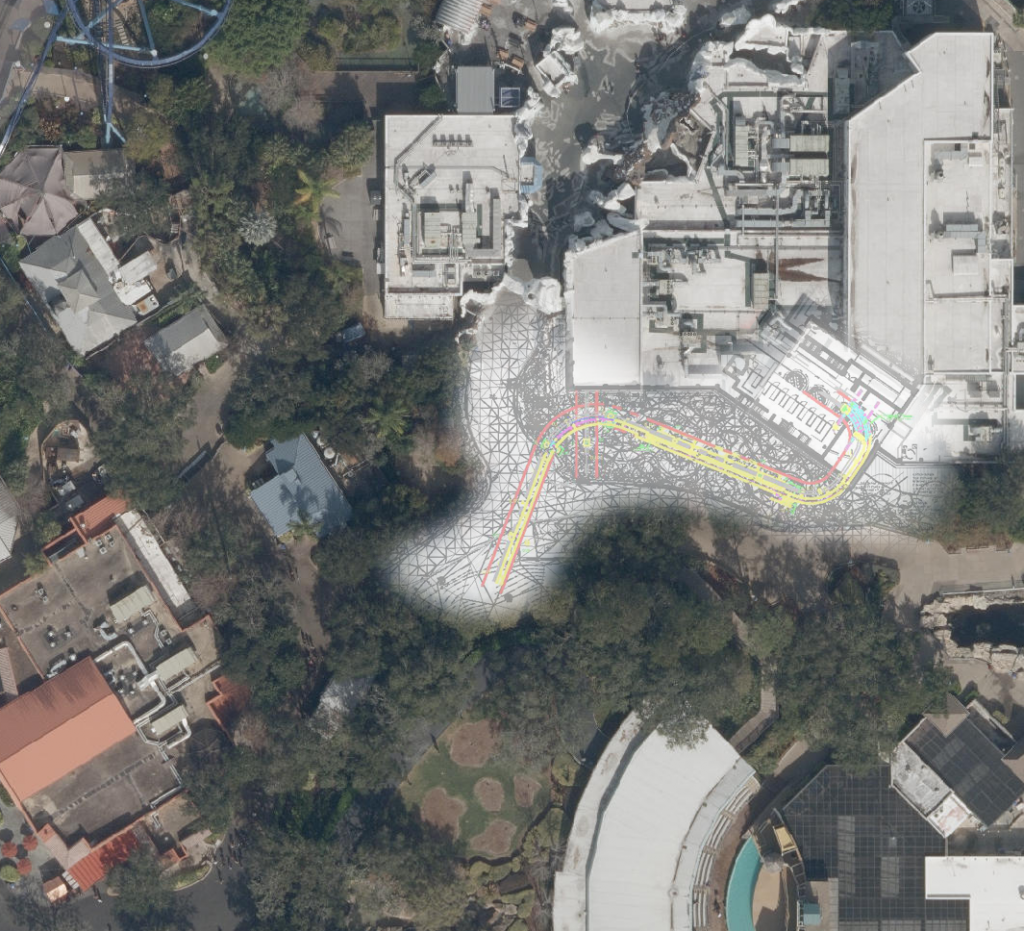 Lastly, the plan sheet also reveals that the code name for this attraction is Toboggan. The rumors of this attraction being a straddle coaster definitely fit with that code name, however the code name for Pipeline was Penguin so I'm not so sure how much the code name relates to the actual ride system – so I guess we'll just have to wait and see! Leave a comment below with what you think this attraction might be!