AmusementInsider's Austin Rdzanek has taken a look at the new rides for this season – and here are his personal must-dos and why they deserve a top spot! The most anticipated roller coasters of 2023!
---
There are more than 100 roller coasters opening this year around the World, and it was tough to narrow it down and cut some pretty exciting additions from around the Globe – but these new rides have caught my attention more than the rest.
---
10. Arctic Rescue; SeaWorld San Diego, California, USA
An Intamin-manufactured "Straddle" coaster, SeaWorld San Diego looks to have the best layout of this style coaster with "Arctic Rescue." Even though the ride takes place mostly outdoors in a hot environment, the layout is intriguing. It is long and features a lot of quick turns and multiple launches. The park did not release much in terms of an official animation, however, A mock-up was created by ML Designs, which I've embedded below. My worry about the ride is the lack of any theming around the area and that is why it falls at #10.
---
9. Pipeline: The Surf Coaster; SeaWorld Orlando, Florida, USA
Pipeline: The Surf Coaster offers a first-of-its-kind ride experience. While it looks like a standard stand-up roller coaster, the seats actually allow the rider to control the 'surfing' motion by bouncing up and down. This should result in an ultra-smooth experience and something that has not been seen before. My only concerns are the comfort of a stand-up ride, as they have never been proven to be re-rideable rides and have been a dead style of attraction for quite a while. The attraction is designed by Bolliger & Mabillard Consulting Engineers, Inc. based in Switzerland, which is the one company I would pick to revive such a coaster type. So fingers crossed.
---
8. DarkKoaster; Busch Gardens Williamsburg, Virginia, USA
This roller coaster inside an indoor show building will replace the long-gone "Curse of DarKastle" dark ride at the Virginia theme park. To see a Busch Gardens park put in the effort to properly theme a ride is exciting, plus the large building finally being utilized again for a year-round attraction is why this coaster sits at number 8 for me.
---
7. Big Bear Mountain; Dollywood, Tennessee, USA
The largest new-style Vekoma roller coaster in the USA to date, don't pass up Big Bear Mountain because it doesn't have any inversions or huge stats, this is going to be a hit. The ride is long and will feature LIM launches, a resurrected launch system that hasn't been used in many years. Expect a bunch of twists, turns, themed elements, and airtime. The ride will open in May.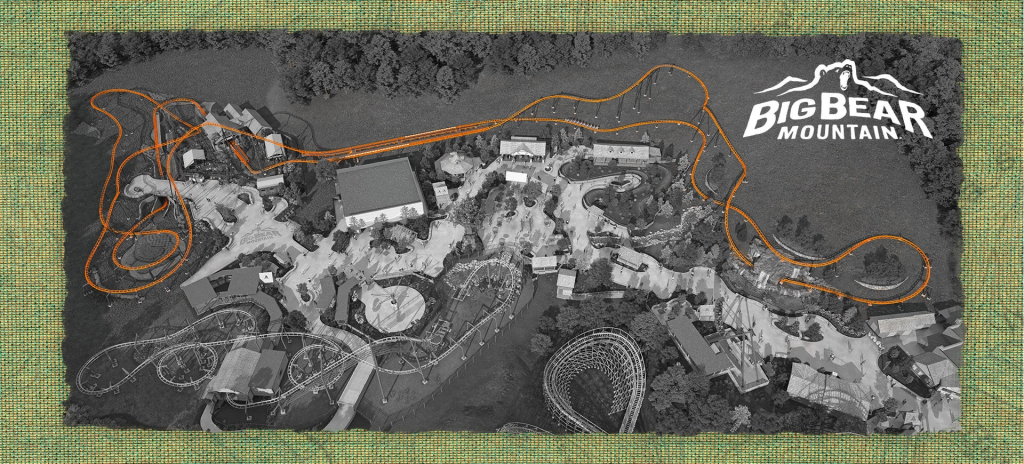 ---
6. Manta; SeaWorld Abu Dhabi, UAE
This Intamin roller coaster located at the entrance of the all-new SeaWorld Abu Dhabi has three launches, and while not the tallest or fastest, it looks to feature a bunch of negative-G moments. The new SeaWorld park opening soon features the World's largest aquarium.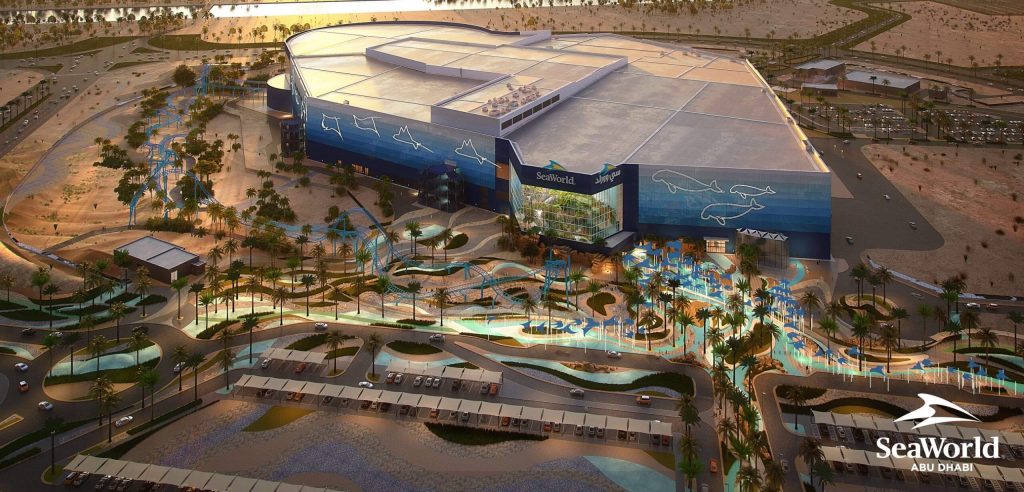 Check out the TOP 5 on page two: