Top 5: Must-Ride Roller Coasters for 2023!
---
5. Uncharted; PortAventura, Spain
This Intamin-manufactured multi-dimension coaster is unlike anything else. With theming by Sally Dark Rides, it's the first project of its kind by the Jacksonville, Florida-based company. This ride has quite a few secrets and unknowns, so it is definitely one to ride before spoilers start coming out.
---
4. ArieForce One; Fun Spot Atlanta, USA
An RMC (Rocky Mountain Construction) roller coaster and the first all-steel ground-up IBox roller coaster by RMC. This ride which was supposed to open in 2022 features many massive elements, some that haven't been seen on an RMC before, and a bunch of straight airhills to finish off the ride. It looks like one of the best for this season! My only worries are the possible repetitiveness of the ride.
---
3. Wildcat's Revenge (Hersheypark, USA)
The top coaster in the USA this year for me, Wildcat's Revenge will take the place of the former Wildcat wooden roller coaster at Hersheypark, which operated from 1996 to 2022. This wooden coaster-turned-steel-tracked ride will be smooth yet aggressive in G-force. It features elements that have never-been-seen before and an interesting layout that features new construction and also reuses some of the old support structure of Wildcat as well.
---
2. Batman Gotham City Escape; Parque Warner Madrid, Spain
While no official POV has been released yet, this roller coaster's 3-car trains are quite intriguing. It could mean some intense elements and quick transitions that haven't been seen by roller coasters in recent years due to the longer trains that have been common on other rides. The ride features an interesting layout and fits in a tight space which calls for some unique elements, like the final brake run which takes place on a horseshoe shape element and then rolls back towards a turntable in the station.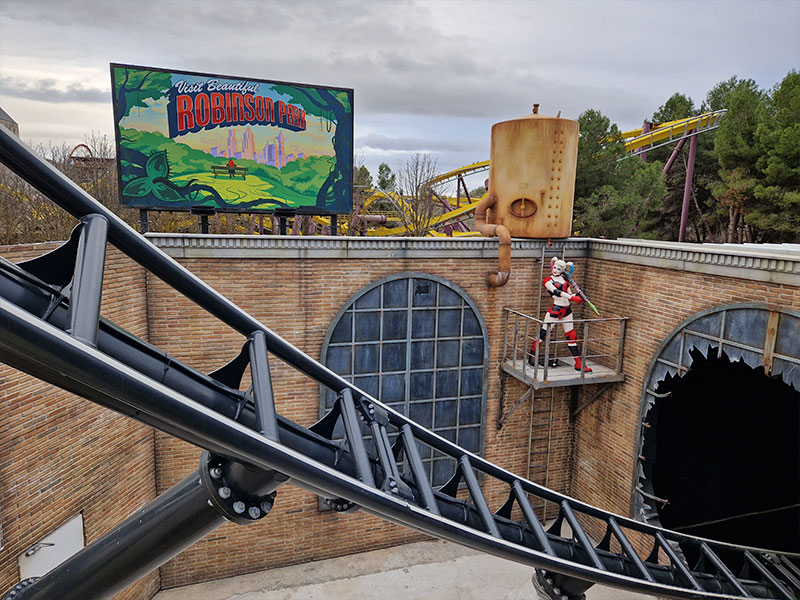 ---
1. Toutatis; Parc Asterix, France
Toutatis is now accepting riders! At Parc Asterix in France, this looks like it could be one of the best in the World. The ride features a number of Intamin's best elements, such as a tophat, stall, wave turns, and a heartline roll finale. The reviews on day one have been positive, so it's one I'll have to try later this season!