Fun Spot Atlanta shocked the roller coaster World when they announced a ground-up completely steel roller coaster in 2021 that would be added to their Atlanta theme park. The roller coaster would cost 13 million dollars; and with additional infrastructure, the total investment would be 18 million dollars. Would such a huge addition really make sense for such a small amusement park in the middle of Fayetteville, Georgia? Well, once you ride, you really don't care about the logistics of it all anymore, because this is a World-class thrill ride that is unlike any other RMC.
---
The out-and-back style layout is a bit different for the manufacturer, instead of a twisting layout, the L-shaped course of Fun Spot Atlanta's RMC means that there are a bunch of straight sections to deal with, somewhat unusual for this American-based manufacturer.
Rocky Mountain Construction (RMC) is a construction company that specializes in designing and building roller coasters. The company was founded in 2001 and is based in Hayden, Idaho, USA. RMC is known for its innovative ride designs, which often incorporate elements such as inversions, airtime hills, and steep drops. They also have a reputation for retrofitting existing wooden coasters with their steel I-Box track, which allows for smoother and more thrilling rides. RMC has built rides all over the world, including popular roller coasters such as Steel Vengeance at Cedar Point in Ohio and Twisted Colossus at Six Flags Magic Mountain in California.
---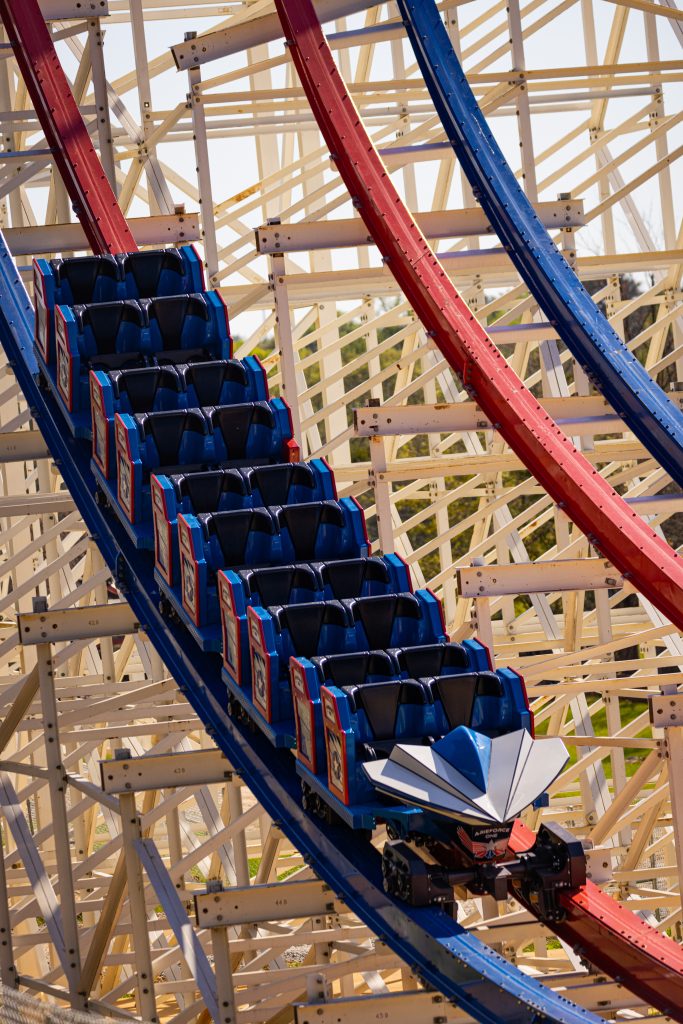 This is a ride where you can really break it down by each element, so starting with pulling right out of the station, you can actually feel yourself already coming out of the seat on two little humps, more so than other pre-lift sections.
WATCH THE VIDEO VERSION OF THIS ARTICLE:
The ride then starts out with a steep drop, for a 146-foot drop, it feels good, but nothing stand-out about it. After this, the ride really starts to deliver with every element, a fun fakeout to the right before you take a dive to the right. No hangtime here, just a bunch of solid negative G's on the entry, and then back into Postive-G's. A solid bunny hop follows with just the right hint of laterals as you're thrown out of your seat.
---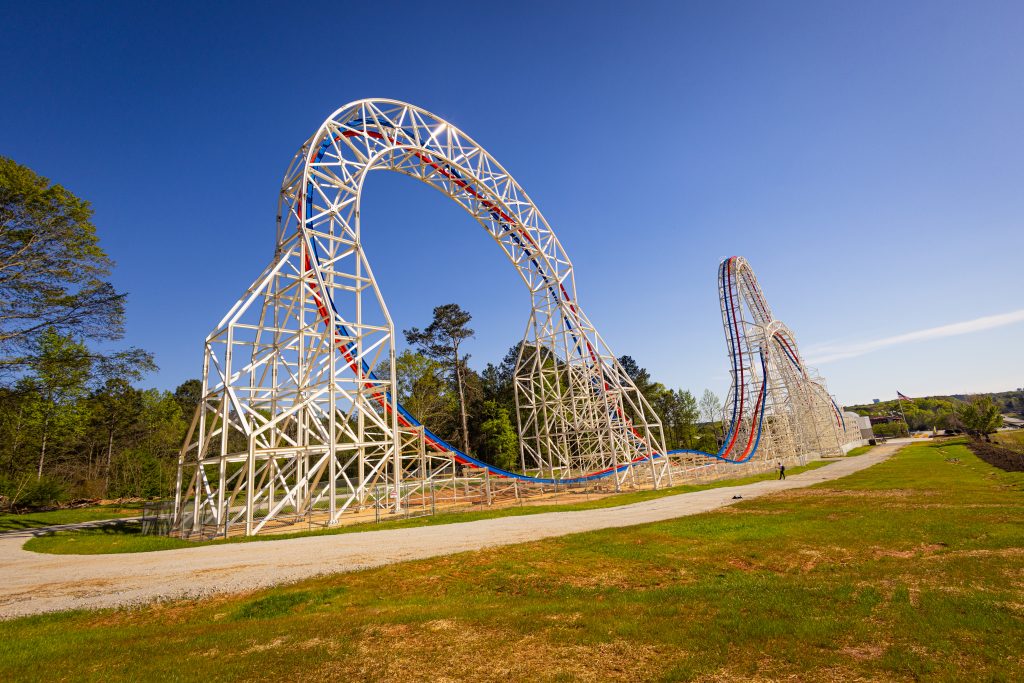 The stall is one of the stand-out elements of the coaster. Right around 0G throughout the length of this element before you twist back upright and into the next element full of airtime again. Maximum airtime and minimal laterals again, that is what this coaster is all about.
---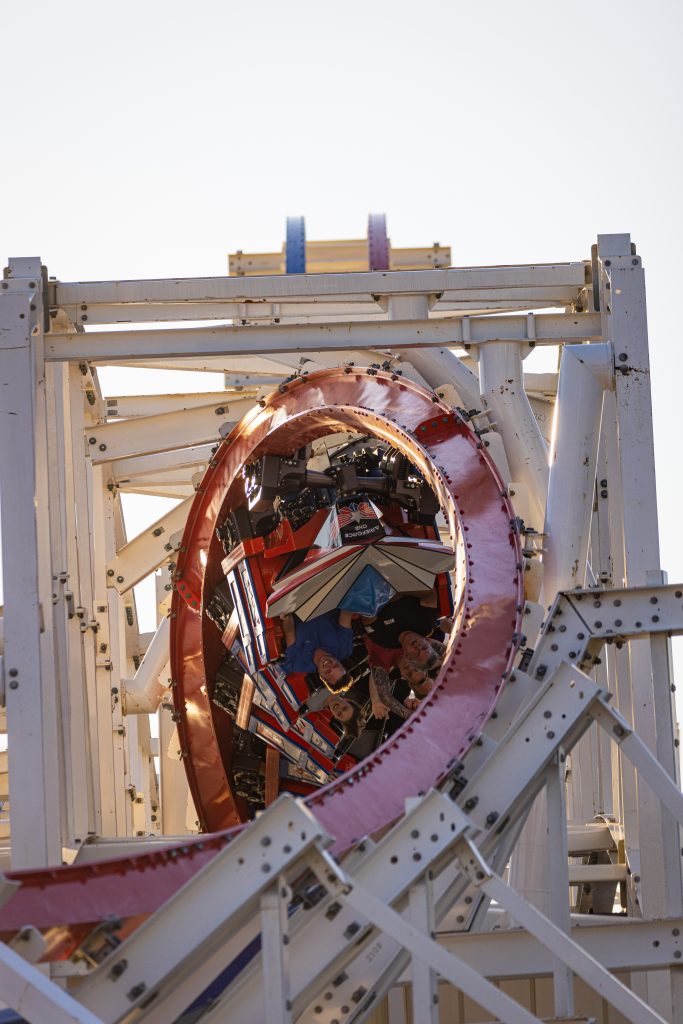 The double-up into a large down surprised me during this next section of the course; you really feel the pull of the train here in the back, and the way down lasts much longer than you expect. The highlight of the ride is next, this turnaround over and past the western-themed building. This is one section where you'll feel some lateral G-force, and then an off-axis hill keeps the craziness going before you hit the largest moment of sustained positive forces, if you're to grey out on this roller coaster this is where it'll happen. One of the best turnarounds I've ever experienced.
Then comes the insane ending.
I'm not a fan of these 6 airtime moments as you head back toward the station. With the restraints hitting pretty hard, this is one section that I dare say is just a bit too much. Its extreme airtime spikes – and I'm sure that means some people will absolutely love it, but for me the ride loses its excellence once you exit that far turnaround. You're consistently launched up and down, in and out of the train. And this would be an instance where less is more would've been a good idea. Two big hills would've finished this ride off nicely. A slam into the brake run completes the ride, a pretty harsh ending.
---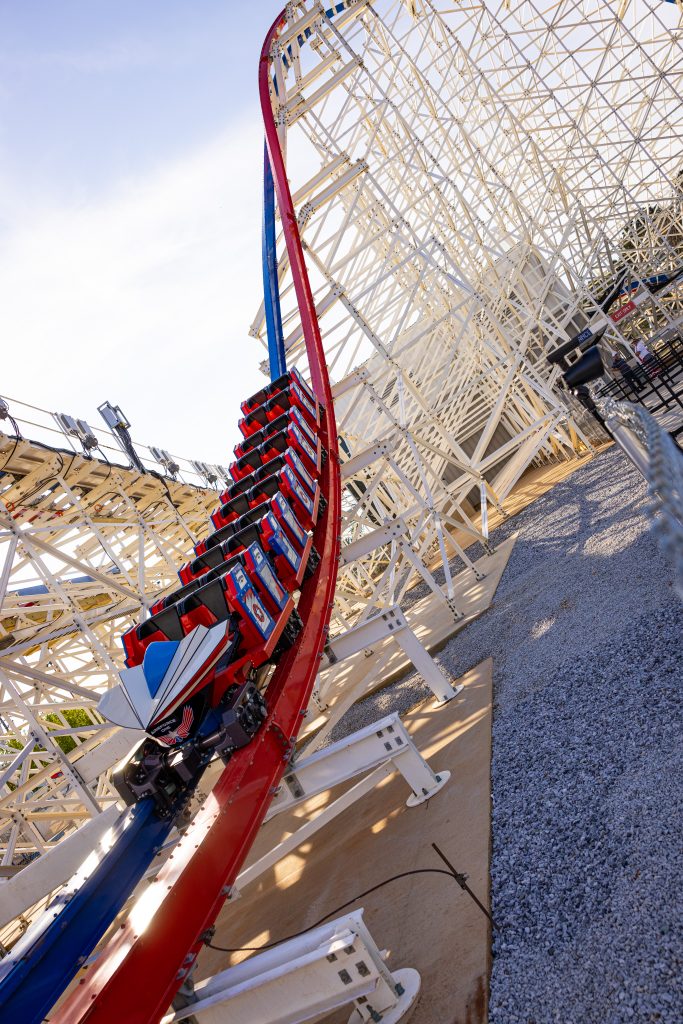 Watch out Six Flags. Fun Spot Atlanta is coming for you. This is one of the best RMC creations I've ridden. Is it the best? It's hard to say, the out-and-back layout is very different, and while I love the straight airtime hills and long weightless moments, I believe there are a couple of others that hold the top spot for me – Zadra at Energylandia in Poland, and Iron Gwazi at Busch Gardens Tampa.
This roller coaster ranks in my top 3-4% Worldwide, meaning if you've ridden about 100 different roller coasters, you can expect this to be in your top 5!
Follow Austin Rdzanek and AmusementInsider at youtube.com/amusementinsider and instagram.com/amusementinsider
Photos by Upstop Media & Thrilling Moments Photography.