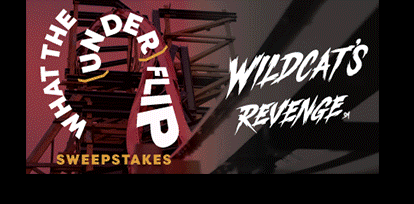 2023 is stacking up to be a FANTASTIC year for roller coaster enthusiasts and theme park fans. I just got back from riding Aireforce One, the newest RMC in the country…for now.

Soon that title will shift over to Wildcats Revenge, the brand new RMC opening up on the grave of Wildcat – the first ever GCI wooden coaster. Today Hersheypark announced something special for it:
There is a massive giveaway going on, all the details are shared here including how to enter and when it closes!

1 Grand Prize Winner Wins ALL OF THIS
Four (4) 2023 King Size Season Passes, including unlimited visits all year!
Invitation for Four (4) To Be One Of The First To Ride Wildcat's Revenge
Four (4) 1-Day Fast Track Unlimited
One (1) Wildcat's Revenge Merchandise Pack
One (1) $200 Gift Card for Food and Shopping
One (1) 1-Day General Parking Voucher
One (1) Family Photo Pass
One (1) Hershey's Chocolate Welcome Basket
Two (2) Nights at Hershey Lodge®, an Official Resort of Hersheypark
-15 Runner Up winners will receive two 1 day tickets with free parking.
You may enter once per day now through April 30th, with the trip taking place for the winner sometime this summer when the ride opens.
In the fine print we see it's open to ALMOST ALL 50 states, the only one excluded from this particular give away is Rhode Island. Grand prize is valued at 2,840$, but honestly, a trip like that for free is priceless. That's a luxury vacation, and what is sure to be a great new coaster!
Head over to https://www.hersheypark.com/sweepstakes/flip.php to enter, but before you go have this photo of Wildcats Revenge being topped off this week courtesy of my friend Ryan who lives in the area.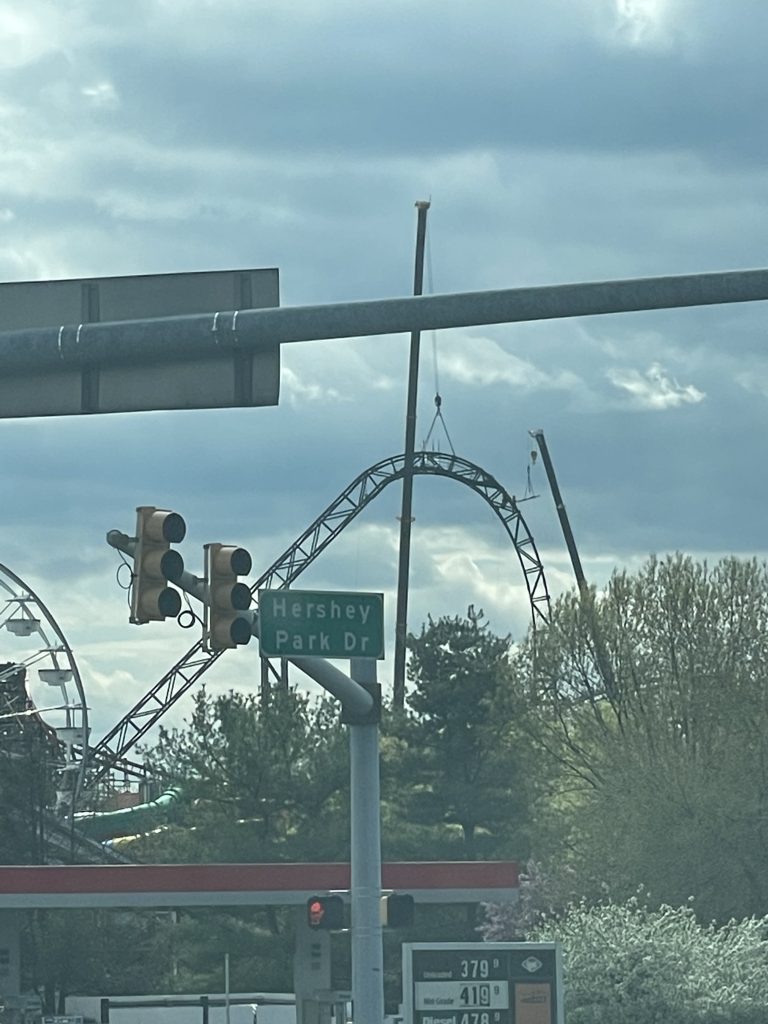 Stay tuned for more theme park information, and be sure to get social with us on Facebook , Instagram, Twitter @BehindThrills for the latest updates! For our latest theme park videos please be sure to subscribe to us on YouTube!
Justin Landers is 32 year's old and owns Just Shoot Light Multimedia Productions, a freelance photo and video company involved in the theme park industry since 2013. You can find him on Instagram at @Inverted_Therapy and @Just_Shoot_Light and on YouTube or Facebook.