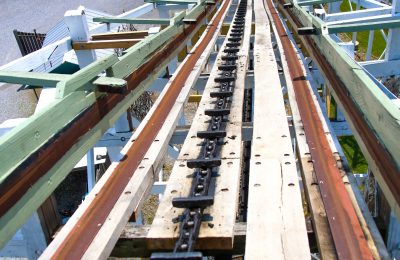 Justin LandersAug 17, 2020
Lakemont Park sits in a sleepy town called Altoona PA. In that sleepy town in that small community park sits a historical gem among the Roller Coaster Community. A ride...
RachealFeb 13, 2012
Last week, Holiday World transported the 1880 "Deutsch Evangelish St. Paul's Kirche" a half mile to it's brand new home in Santa Claus Park. The...