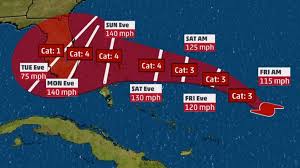 Erik YatesAug 30, 2019
Hurricane Dorian is bearing down on Florida, with an expected impact over Labor Day weekend, if not on Labor Day. The projected path of the storm will have it affecting...
Erik YatesAug 28, 2019
Here we go again. It's been a few years since we've had a storm around Labor Day, but hurricanes and Florida in September are no strangers to each other....