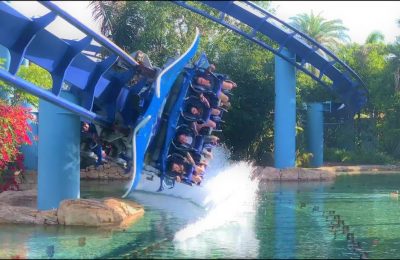 Austin RdzanekDec 02, 2021
A Guide to SeaWorld Orlando's Roller Coasters. Average queue time graphs, when to ride to avoid long lines, & what not to miss! Are the roller coasters at...
Behind the Thrills StaffMay 14, 2021
SeaWorld San Diego's signature roller coaster, Manta, is now open along with Electric Eel, Shipwreck Rapids, and numerous kiddie rides. Manta is a double-launch...