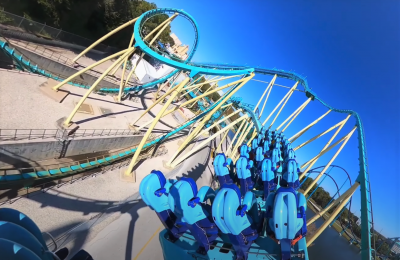 BTT StaffAug 05, 2021
SeaWorld Entertainment, Inc. (NYSE: SEAS), a leading theme park and entertainment company, today reported its financial results for the second quarter of 2021, which...
Behind the Thrills StaffMay 14, 2021
SeaWorld San Diego's signature roller coaster, Manta, is now open along with Electric Eel, Shipwreck Rapids, and numerous kiddie rides. Manta is a double-launch...