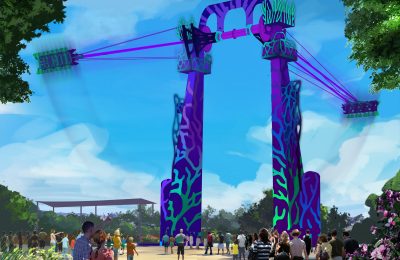 Behind the Thrills StaffAug 23, 2021
Tidal Surge to swing guest to heights of 135 feet at blistering speeds up to 68 miles per hour SeaWorld San Antonio just announced an all-new, world record breaking,...
Behind the Thrills StaffFeb 22, 2021
Things are getting busy in Texas as construction ramps up on an unannounced attraction at SeaWorld San Antonio. A portion of land by the Smokehouse Grill has been torn...