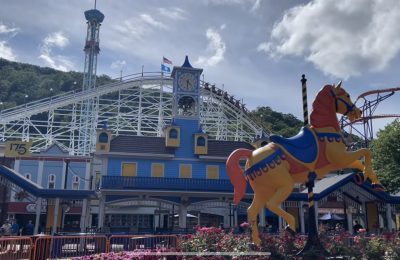 Justin LandersJul 05, 2021
If I asked you what the oldest amusement park in the world was what would you say? You may respond with Disneyland, or Disney World. Maybe you'd say Cedar Point if...
ErikJul 10, 2015
Lake Compounce has been doing a hell of a job teasing fans and media for their new attraction for 2016. The park promised something huge, and they delivered, with a box...