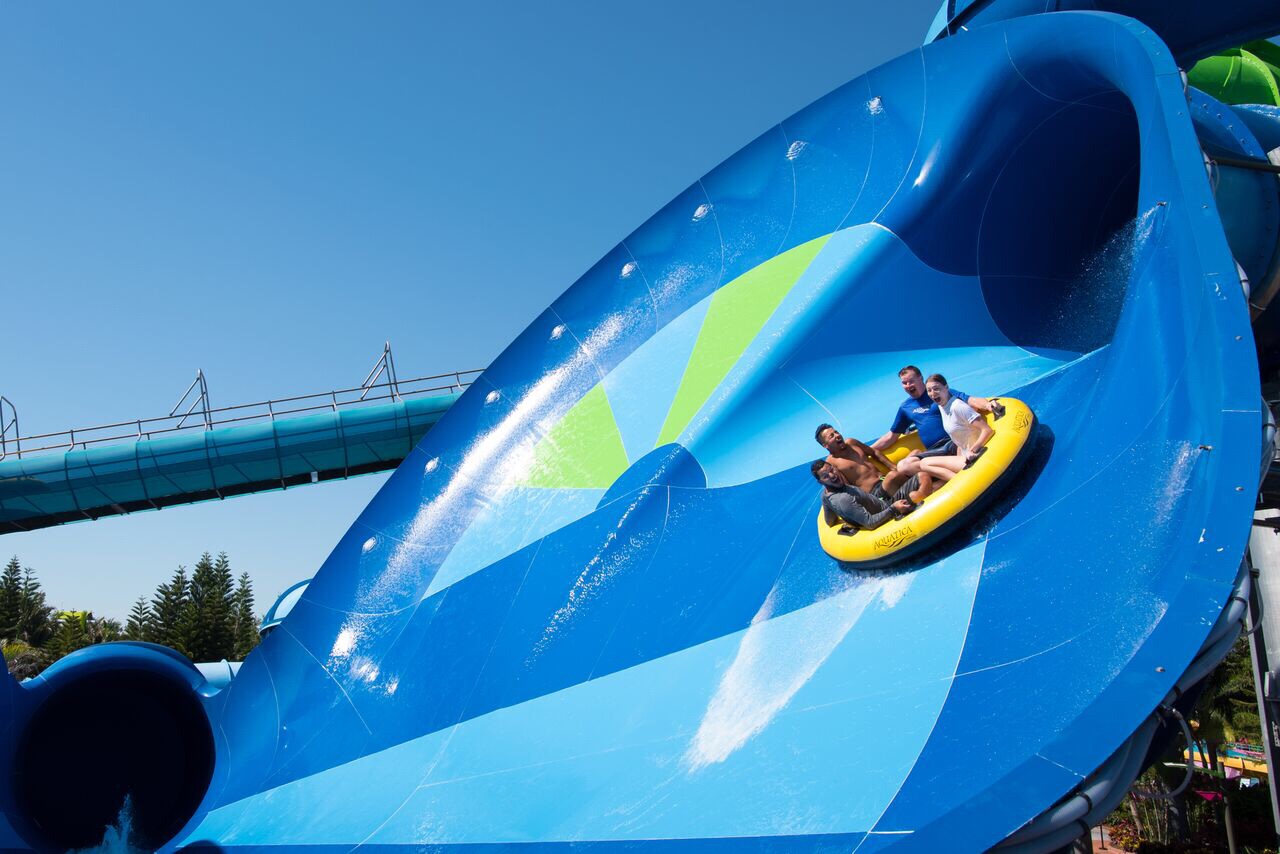 Erik YatesMay 13, 2018
Just in time for the long, hot Florida Summer, Aquatica Orlando has unveiled Ray Rush. The new attraction takes riders down from a height of about 60 feet through...
Erik YatesOct 12, 2017
An all new family slide is coming to Aquatica Orlando in 2018. Ray Rush will take over the current Hoo Roo Run slide and expand it out of the parks current boundaries....